Find a Friend in Your City: March 2019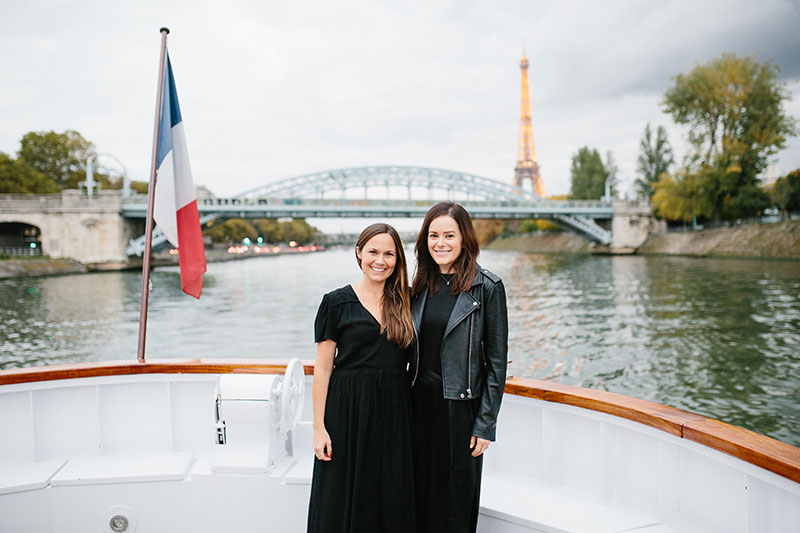 Since these posts have been going so well and have connected so many of you to one another, I'm thinking I'll do one every 2-3 months, so I'm back with another Find a Friend in Your City post! Here's a recap on how my blog has helped me grow my network, and how I've helped some of you do the same. The photo above was taken of me and my friend Katie, one of my closest friends (also my wedding photographer). We met on Facebook.  In August 2010, I moved from my hometown of Los Angeles to Chicago. I didn't have one friend or family member in the city, but have since made the most incredible group of friends – most of which I met online. My blog was one of the best resources I had for meeting new people, and in 2017, I had the idea to use it to help you connect with one another. I was never one of those girls who had a lot of friends and even now, prefer a smaller group of close friends. The above photo is proof that you never know how, when, or where you'll meet someone who just might change your life. Some of the friends who were at my wedding were met through social media/blogging, outside an ex-boyfriend's apartment, in school, at a friend's house, a friend's wedding, and at a co-working space.
Say hi to people. You never know where that hello might take you.
I've shared posts like this one half-a-dozen times and have connected hundreds (yes, literally hundreds) of readers in cities across the country. Book clubs, wine nights, and incredible friendships have formed. Some have become so close they've traveled together. As you all know, meeting new friends isn't easy. January's post had over 250 comments, so if you didn't end up connecting with someone, let's give it another go. If you're a regular reader, chances are you have something in common with another reader in your city. So whether you're new to a city or stuck in a friendship rut (we've allllll been there) and want to meet new people, this one's for you.  
Here's how it works (read this carefully!)
Leave a comment with your city IN CAPS and share a little bit about yourself below. Before leaving a new comment, scroll all the way down to see if someone else has mentioned your city! If they have, reply to their comment to keep each city together. We don't want anyone getting left out!  
Here's a sample comment:
CHICAGO! I'm Danielle, and I moved here from LA back in 2010. I run 2 websites (and a blog), got married in 2017, and am a new mom to an 8 month old baby girl. I love interior design, hope to get better at cooking this year, and enjoy exploring the city when it's not freezing. You can follow me on instagram: @daniellemoss_ Please let me know if you end up meeting someone or even better, take a photo together so I can share your story!