Find a Friend in Your City: October 2017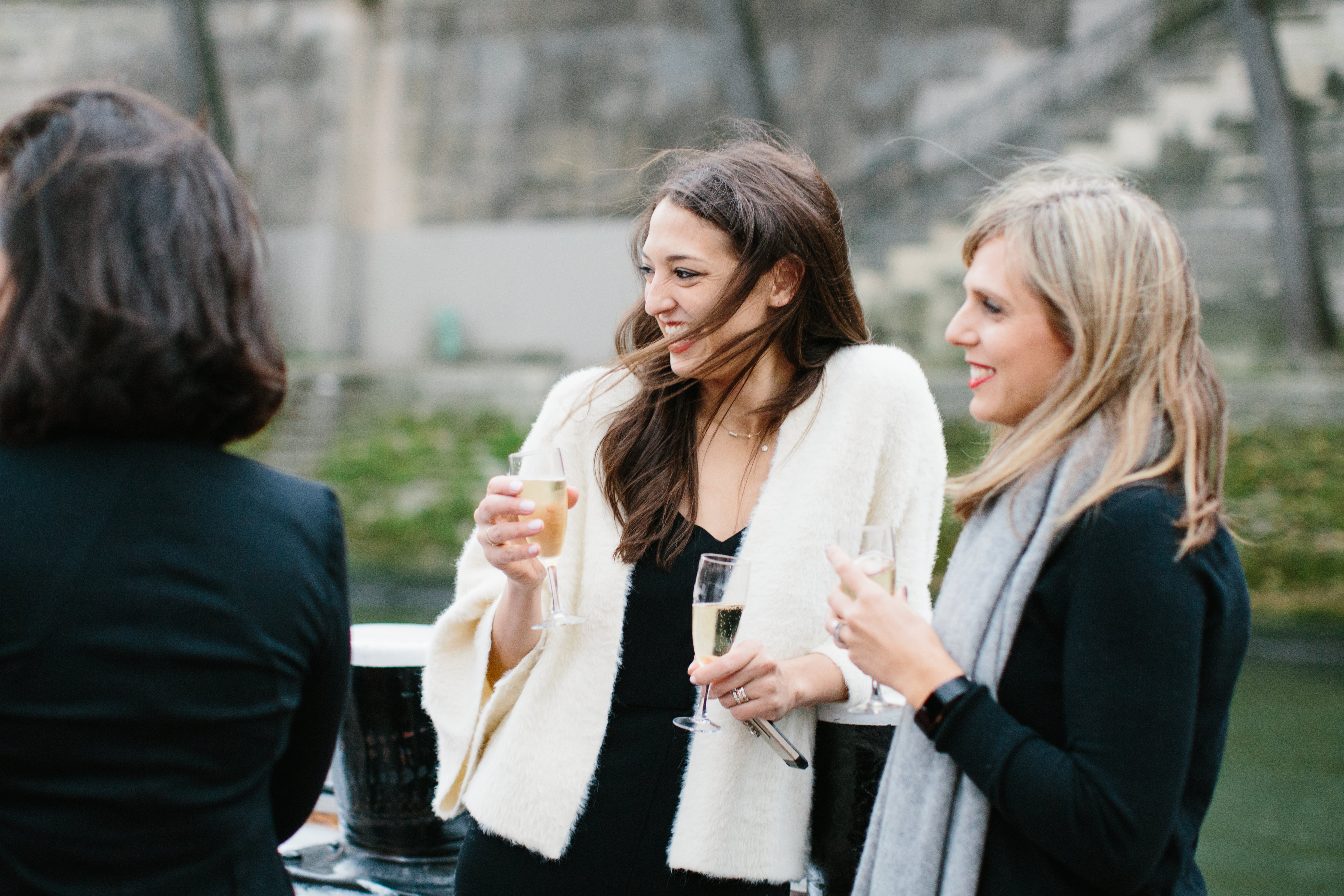 In March, April, and August of this year, I helped connect my readers with one another. Last night, I heard from a reader in Boston who is trying to adjust to life in a new city. Back in 2010, I moved from Los Angeles to Chicago and didn't know anyone here, and my blog was the best resource for meeting new people, so it's time (again) to use my blog to help you.
But before I do, let's talk about these two girls and how I met them, because who doesn't love a good friendship story? Jess was my horrible ex-boyfriend's neighbor in Santa Barbara (and the only good thing to come of that relationship). I was leaving his place one day and saw her outside, so I pulled my car over, we chatted for a minute, and I asked if she'd want to get together sometime. We're going on almost 11 years of friendship.
And then there's Jessie. We actually featured her on The Everygirl years ago when she was a producer at Windy City Live, so we kind of knew each other but about 2.5 years ago, right before Conor and I met (and I was dating that guy with the secret wife, baby, and girlfriend), I walked past her at Soho House, we said hi, and ended up co-working. Jessie and her husband became two of our closest friends and didn't hesitate to travel to Europe for our wedding.
I'm sharing these stories because you never know when saying hi to a neighbor or sitting down next to someone (or messaging a complete stranger through a blog) will result in a lifelong best friend. But right now, we're going to turn to the internet.
HERE'S HOW THIS WORKS
Leave a comment with your city in caps and share a little bit about yourself. Before leaving your comment scroll all the way down to see if someone else has mentioned your city. If you see your city, reply to their comment to keep everyone together. If not, leave a new comment.
HERE'S A SAMPLE COMMENT
CHICAGO! I'm Danielle and have been living in the city for 7 years. I'm one of the founders of The Everygirl, have 2 rescue dogs, and love interior design and hibernating with a good movie during winter. Hoping to make new friends in the city! You can follow me on instagram: @daniellemoss_
Feel free to comment on this post on instagram, too, since that's such an easy way to connect!
Please message me on instagram if you end up meeting someone!