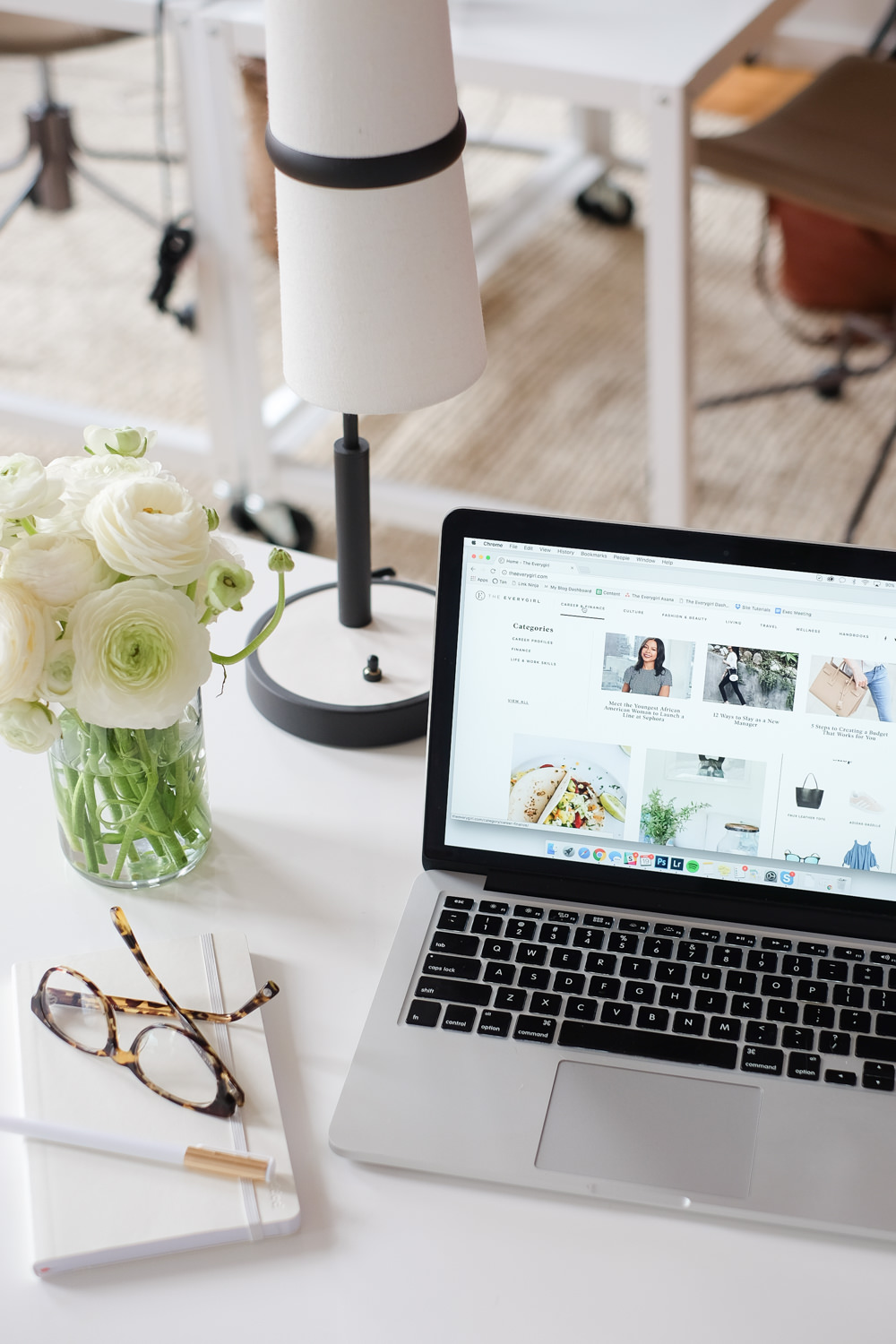 Last fall, we started working with a team of developers and designers to relaunch The Everygirl. Earlier this week, it finally went live! It's so clean and easy to navigate, and our handbooks are pretty fantastic if I do say so myself.
Earlier this week, I invited anyone following me to message me on instagram or email with any questions about anything, really. Relationships, online dating, design, career, moving to a new city, etc. I am hardly an expert but have learned a few things about these topics and sometimes, it helps to run an idea by someone or get a little pep-talk–something I will say i'm pretty good at. I ended up having conversations with over 40 women and loved getting to chat with them. I've mentioned this a few times this year, but if you have any questions or if there are any topics you want me to cover here, please leave them in the comments below.
One more Everygirl plug. The before and after of our office kitchen renovation is live on The Everygirl, too!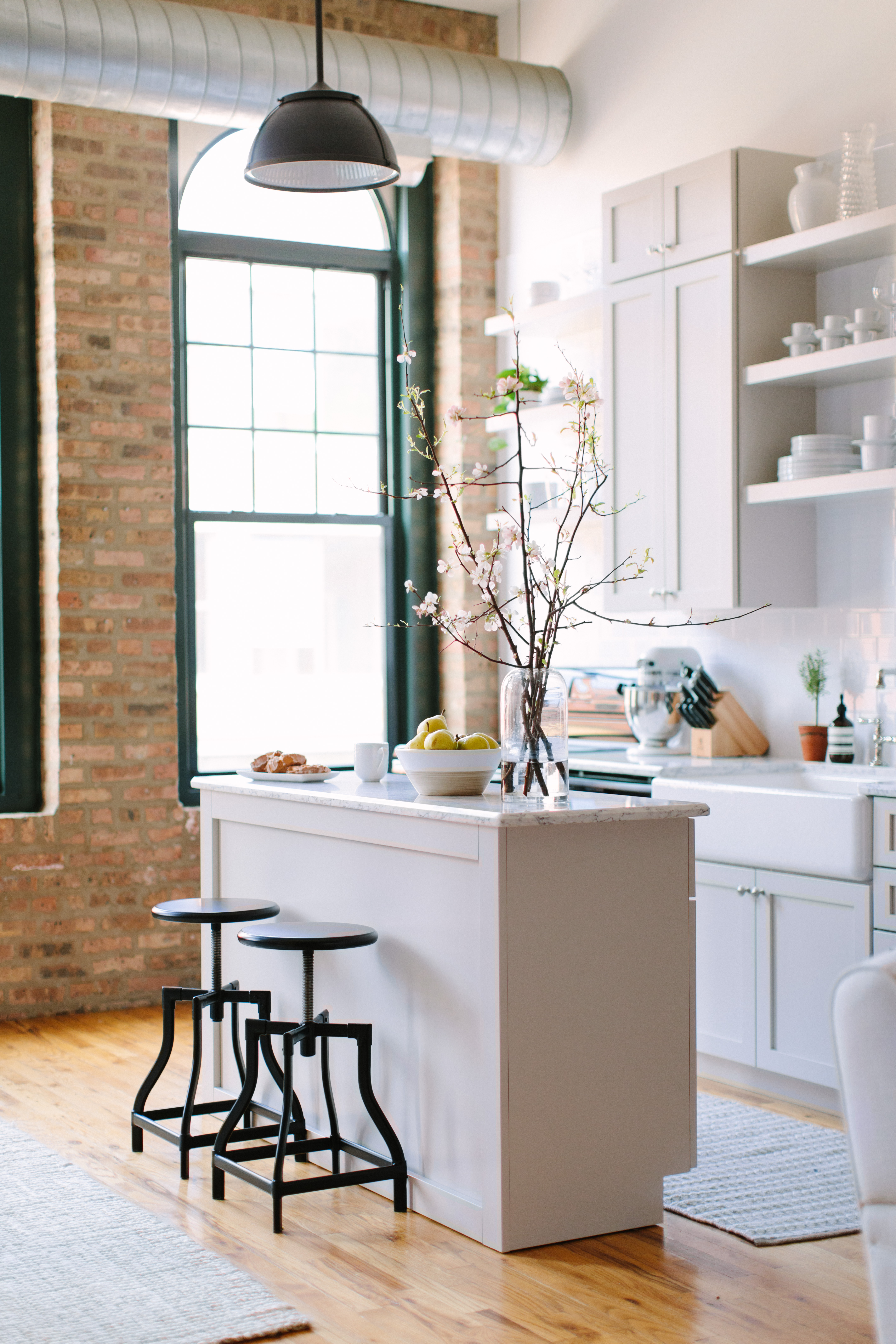 One of my best friends got married in Mendocino, just a few hours outside of San Francisco. Conor and I traveled to California to celebrate with her and we were able to spend some time with friends, too. We spent lots of time with one of my oldest friends and I got to hang out with Amanda of Advice from a 20 Something for longer than 15 minutes and had dinner with Ashley of Brunch on Chestnut.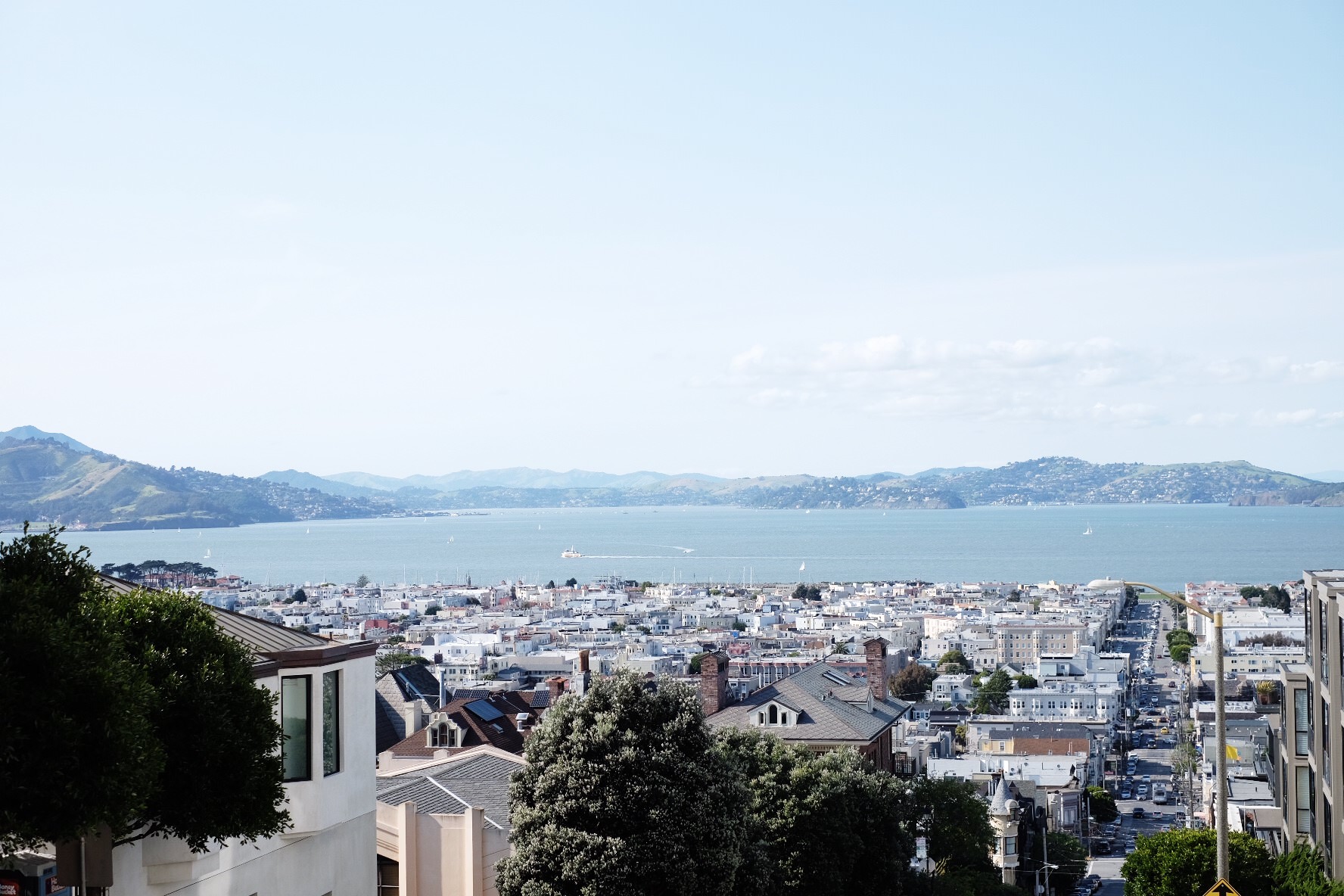 The Blue Door Inn in Mendocino was so charming–a fun little getaway with non-wedding-diet-friendly but incredibly delicious breakfast baskets delivered to our door each morning. It is gorgeous up there! The beach, cliffs, and tiny little town set the scene for a perfect weekend.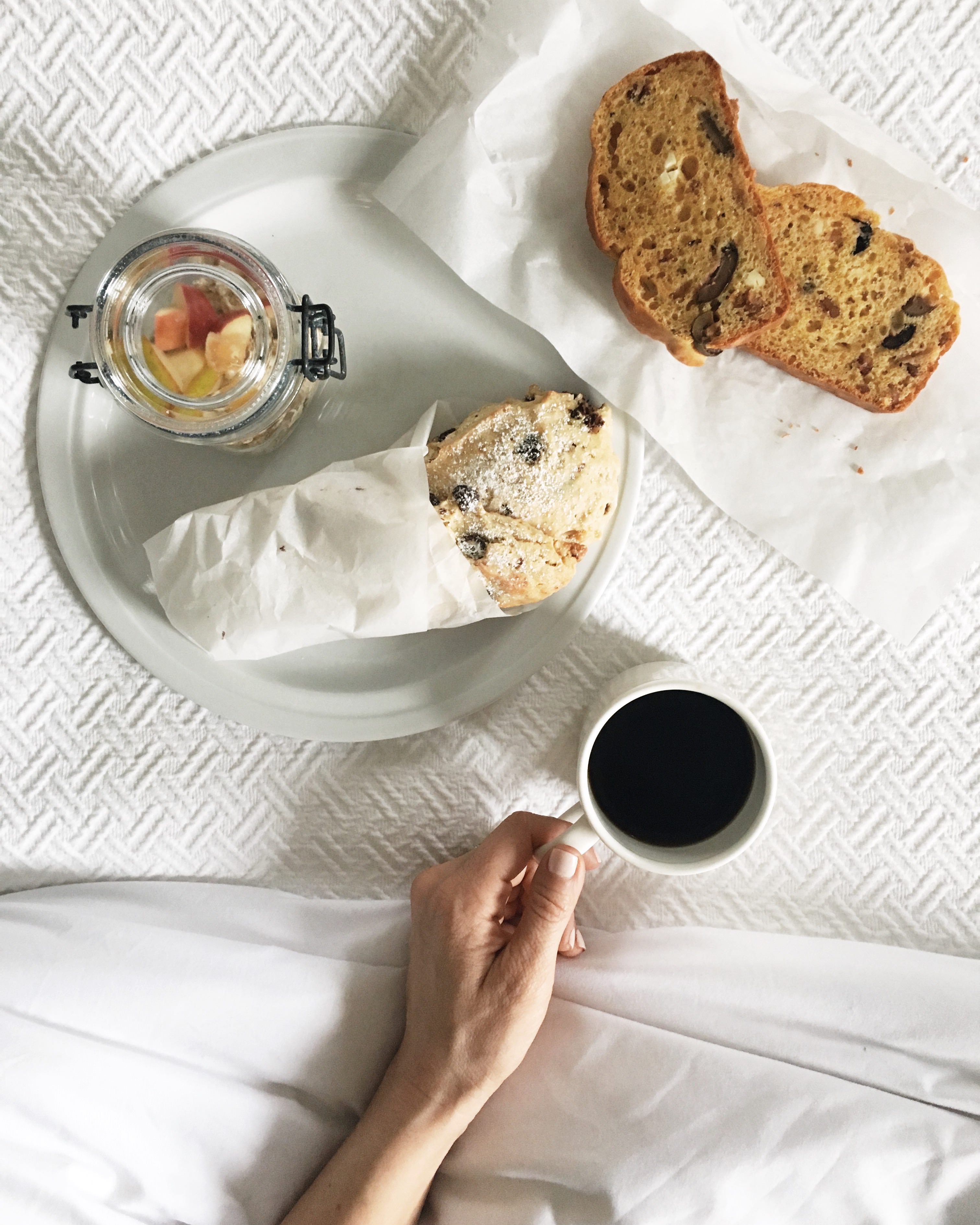 I looked at wedding dresses with my friend Emilia and the process was so much easier than I thought it would be. Since I always imagined eloping, I never really pictured myself in a wedding dress and was convinced the process would feel extremely awkward. The first dress I tried on was perfect–very simple and very me–and I'm pretty sure it's the one. This is of course, not that dress but it's a pretty dress and one of the handful of dresses I tried on.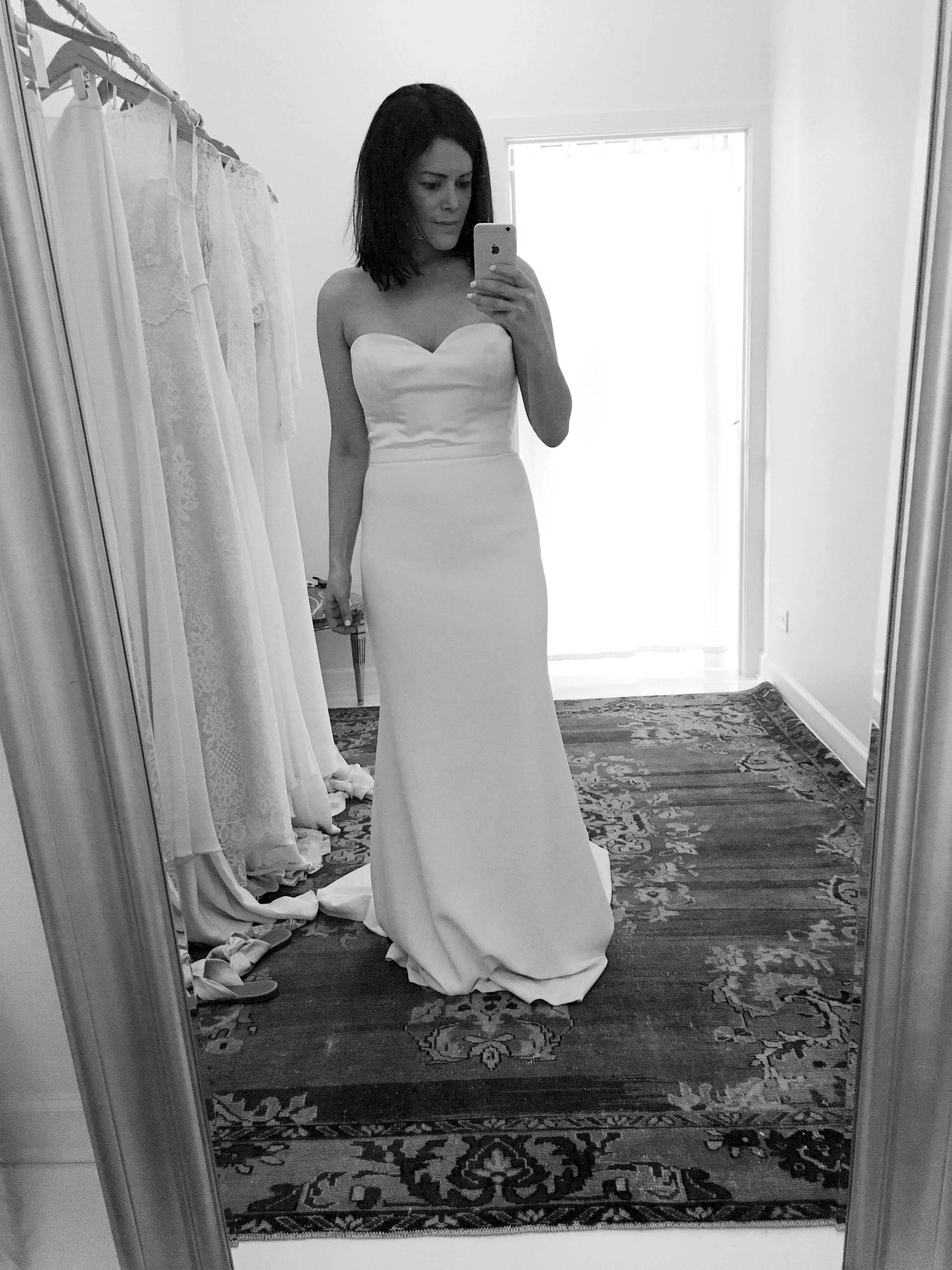 And we finally have trench coat weather mixed in with a few perfect days that have felt like summer. I experienced my first Chicago patio dinner of the season and feel like a new person.
On the blog


What we talked about before getting engaged


Another chance to find a new friend in your city
New for spring
I don't know how I went so long without wearing these