As of yesterday afternoon, the last of our lighting fixtures were unpacked, ceiling were medallions installed, and the final touches were made on our kitchen. There's still a good amount of decorating to do–nightstands, curtain rods (and curtains), a new dining table, and a few other additions, too. But this place is coming together and is finally starting to feel like home.
My friend kept asked how I was handling everything since I usually unpack in 24 hours. The pile of boxes in our living room were annoying and we were only able to start cooking in early December, but it really wasn't that bad. Just took longer for it to actually feel like home, but this move was a lesson in patience–one that I probably needed. It meant daily take-out and a whole lot of kitchfix but we made it.
Seriously though. How pretty is that ceiling medallion? They questioned us when we talked about adding one without a light fixture and I'm so glad we went for it.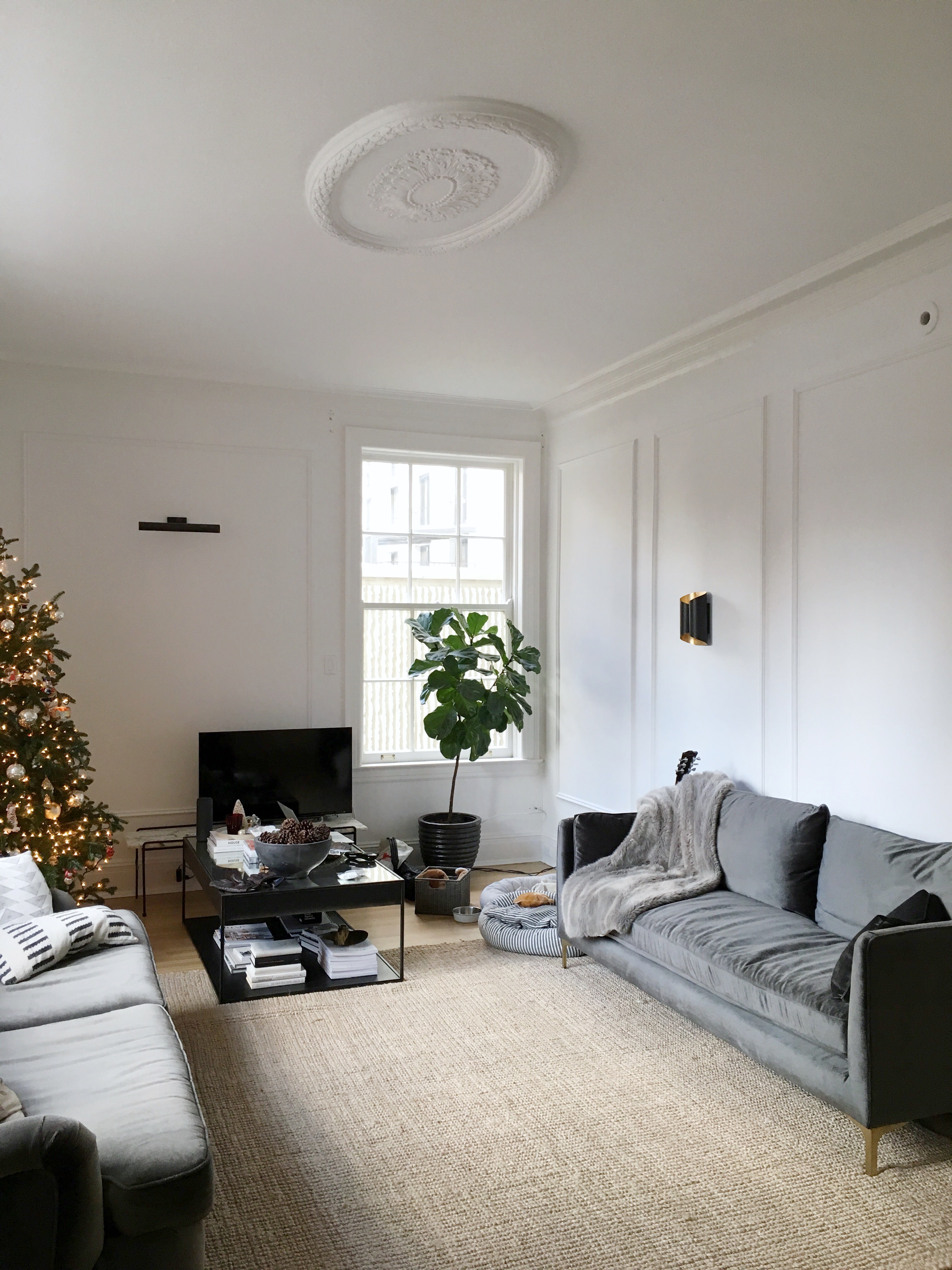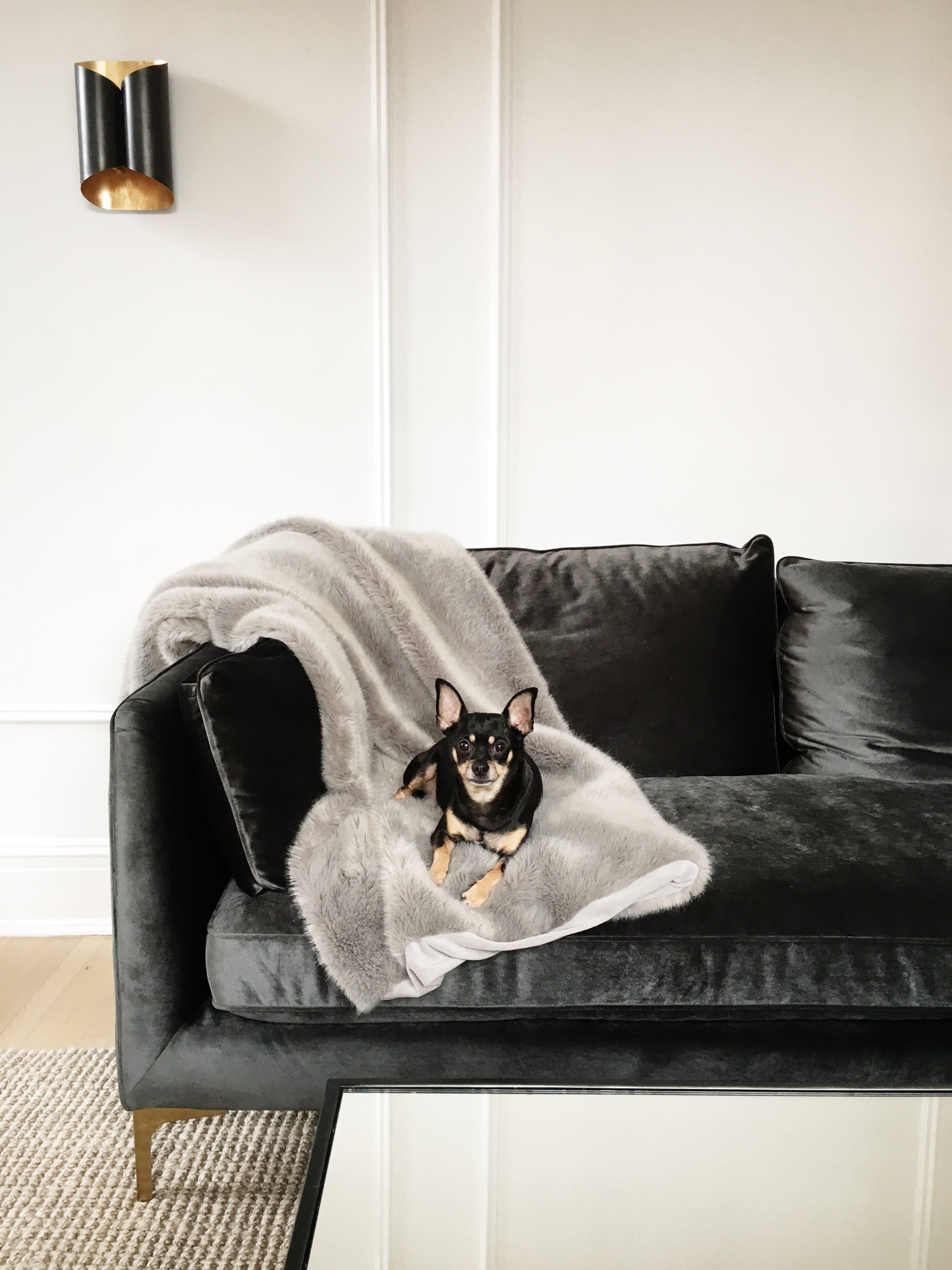 Figuring out what to do in our living room has been a challenge. Our new Interior Define x The Everygirl Caitlin sofa arrived in Narwhal and it's absolutely stunning, so much that we ended up ordering a second instead of finding two chairs or a chaise. So the two sofas will face each other and we're adding a chair, TV stand (need to find something vintage), and maybe a new rug.
You may recall my being torn between white and grey when I moved into my last place. Well, I ended up going with white but really wanted contrast in our new home. So we sold the white sofa to my landlord (who is now renting my old furnished home on Airbnb) and ordered the same one in dark grey velvet.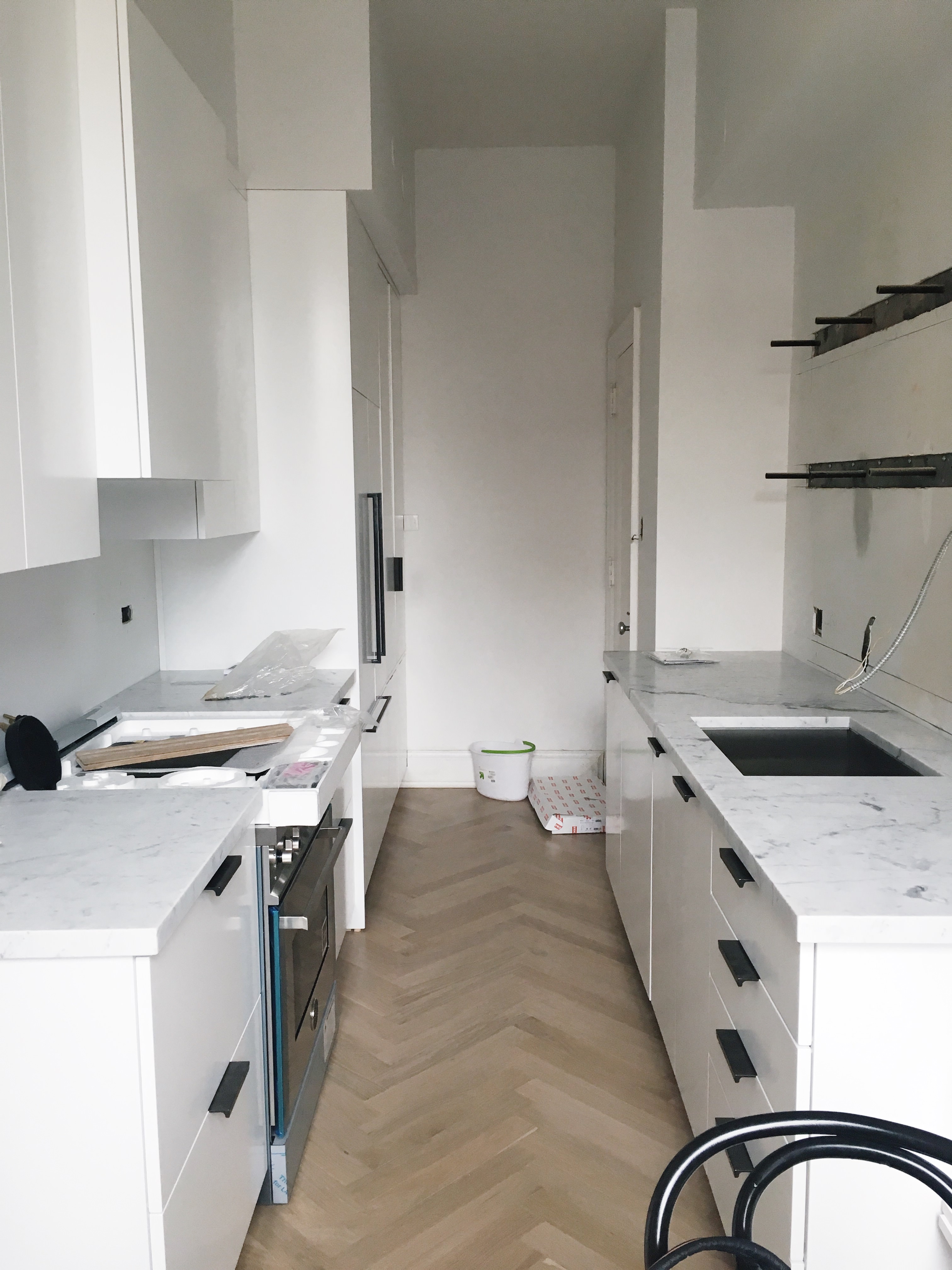 Conor did such a great job designing our kitchen and after all this time, I can't believe it's actually done. It's been so nice to be able to cook again and I'm really feeling all this marble.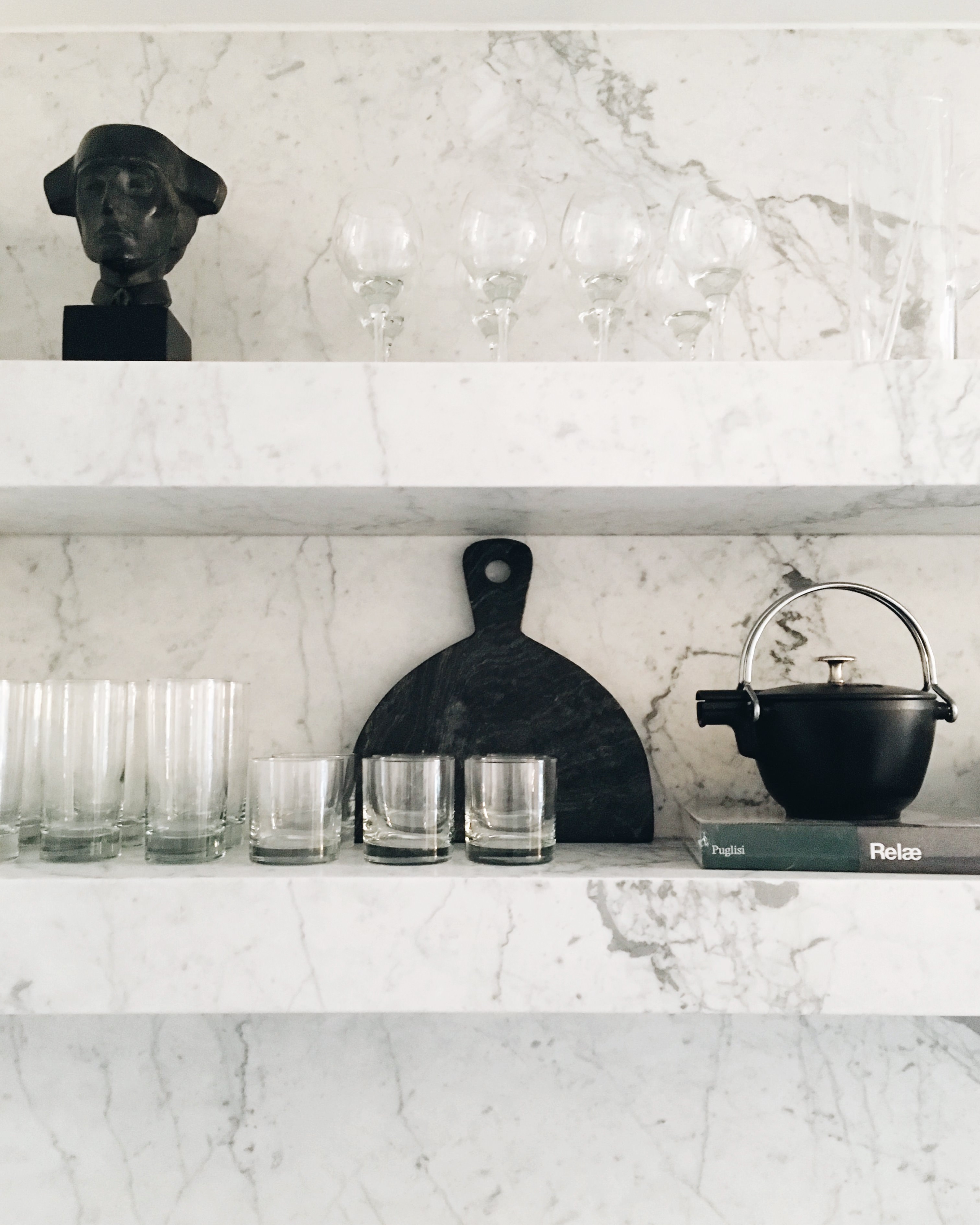 There will be quite a few changes–a new dining table, maybe new dining chairs, a bench cushion, and pillows.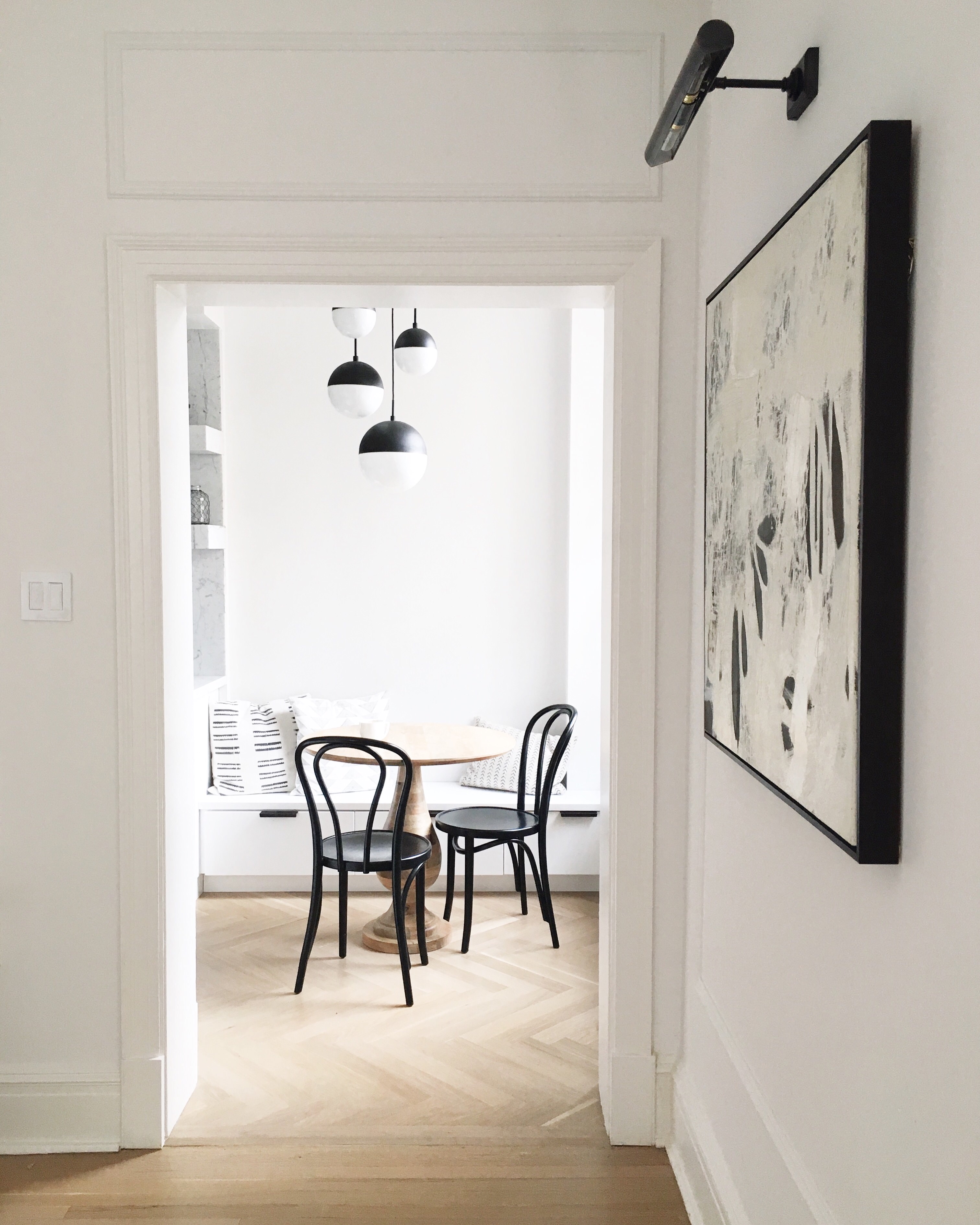 I've loved waking up to this ceiling medallion and bedroom light from France and Son.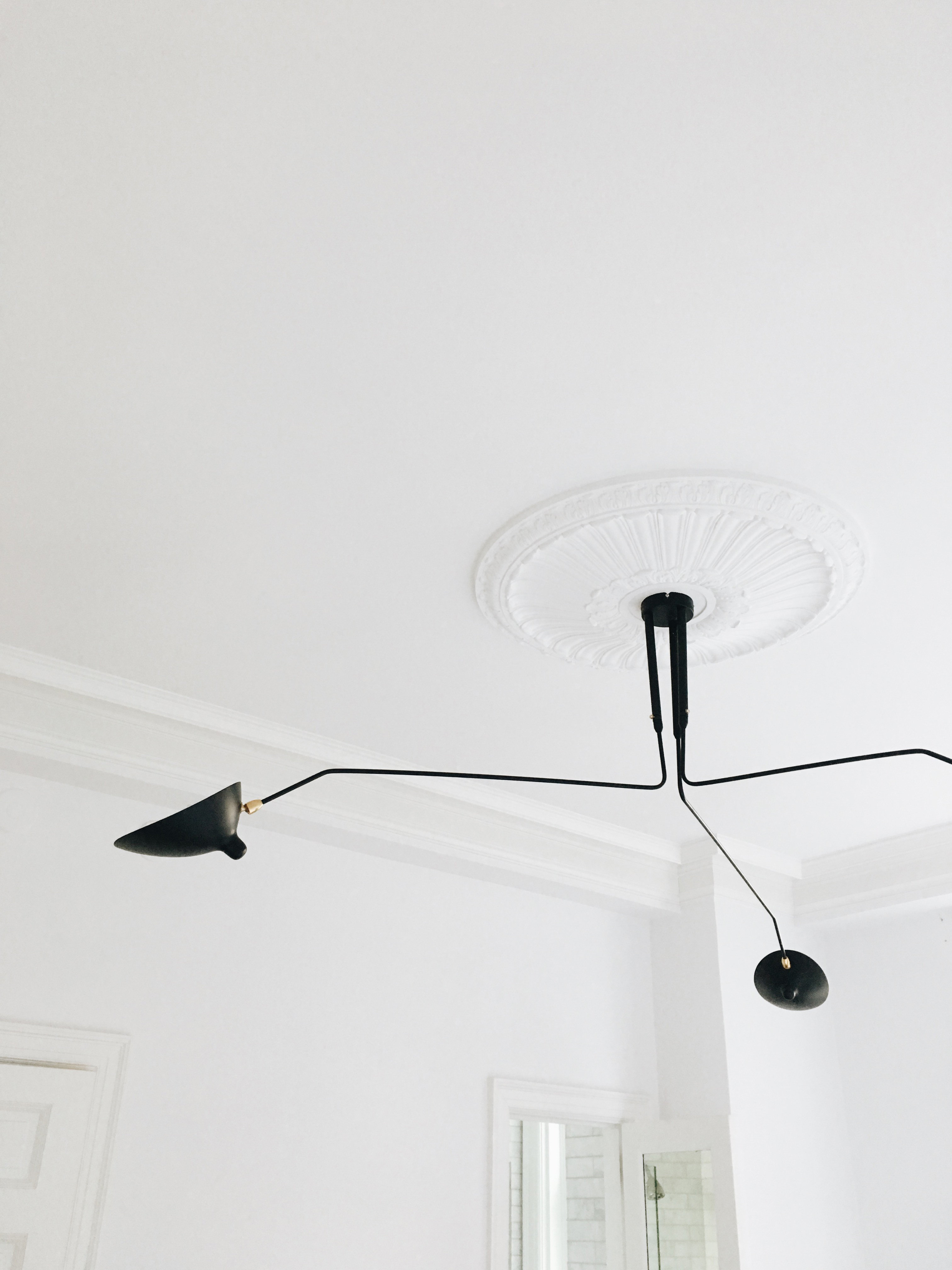 And our new mirror from Anthropologie is under $300.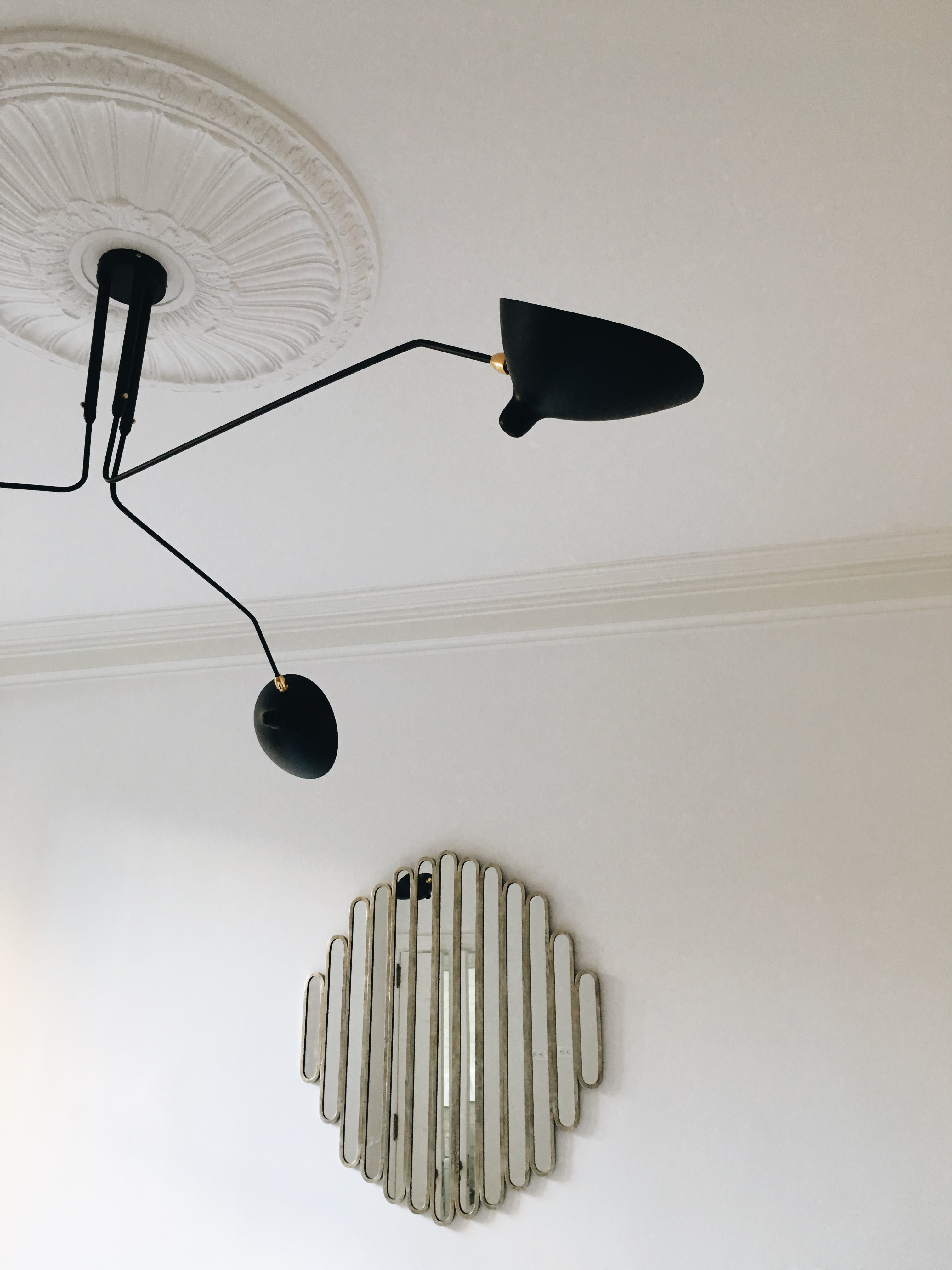 Just wanted to share a little of the progress we've made. More updates soon!