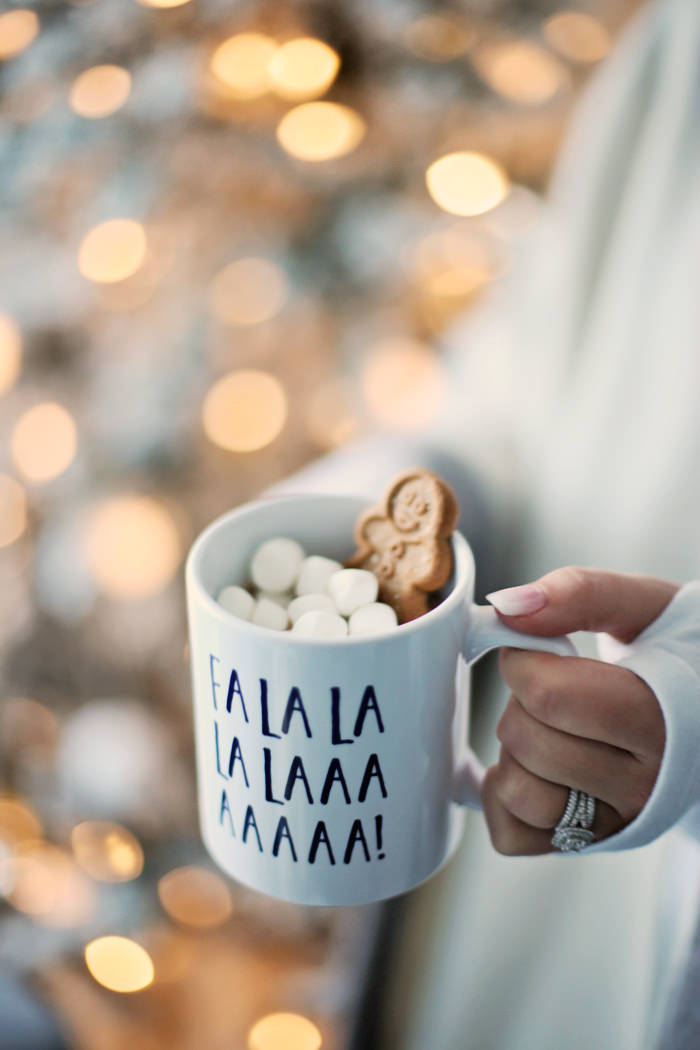 The Everygirl office closes from Christmas to New Year's Day. It's so nice to just have time at home to relax, organize, and be cozy – which is all you can do when it's 30 degrees colder than freezing outside. I can't leave the house without this and these although my motivation to do anything is at a solid zero right now. Let's not forget that I'm from a place where 50 is very cold, cold day. It's time for Christmas vacation.
Christmas Vacation
Shopbop is having another big sale! Save up to 75% off (sale items) with the code JOY25. Save on jackets, jeans, shoes, and something cozy to lounge around in this winter.
We woke up on Christmas Eve (morning) to a snowy Chicago, and made my favorite pancakes. We had dinner with Conor's dad's side of the family on Christmas Eve and spent Christmas day at his mom's house. We cooked, wore matching Christmas PJs, watched movies, and played our new favorite game. In spite of the sub zero temps, I talked Conor into driving around the burbs with me to see all the houses covered in snow and Christmas decor. The snow really adds a little something, don't you think?
I finally saw The Godfather for the first time! It really wasn't scary at all – I liked it a lot! I can't be the only one who hasn't seen it, right? And we started Outlander. I like it but it's a little strange, which is probably the appeal. Has anyone finished it?
The next few days will be spent hibernating, looking at a few potential condos, and we're planning a very low-key NYE.
Our garland and tree were looking pretty dry so we took Christmas down today. I used to always leave my Christmas decor up until New Year's so maybe it's a sign of aging, but as much as I love the holidays, it's nice to get ready for the start of a new year. And I'm really excited for 2018.
Happy Holidays & happy almost 2018!