Baby Essentials Checklist for the First Year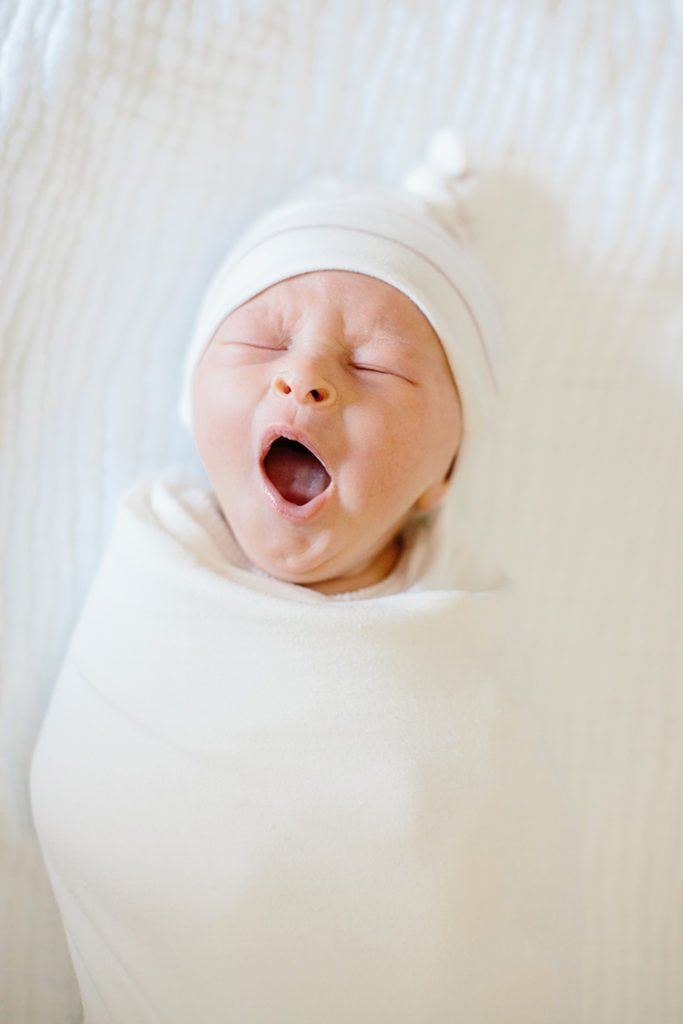 Since becoming a mom over a year ago, I've received endless questions about my most-loved products during my first year of motherhood. My friends keep having babies and instagram makes it so easy to connect with new moms, so I'm always sharing the items we relied on during the first year. One of my best friends just had a baby girl a few weeks ago, so we're always talking a lot about those early days, and I was reminded of how much my friends helped me figure out what to try with Margot. Like all new moms, I didn't know where to start, and had no idea what would work for us. So here's my baby essentials checklist for the first year of motherhood.
Baby Essentials Checklist For the First Year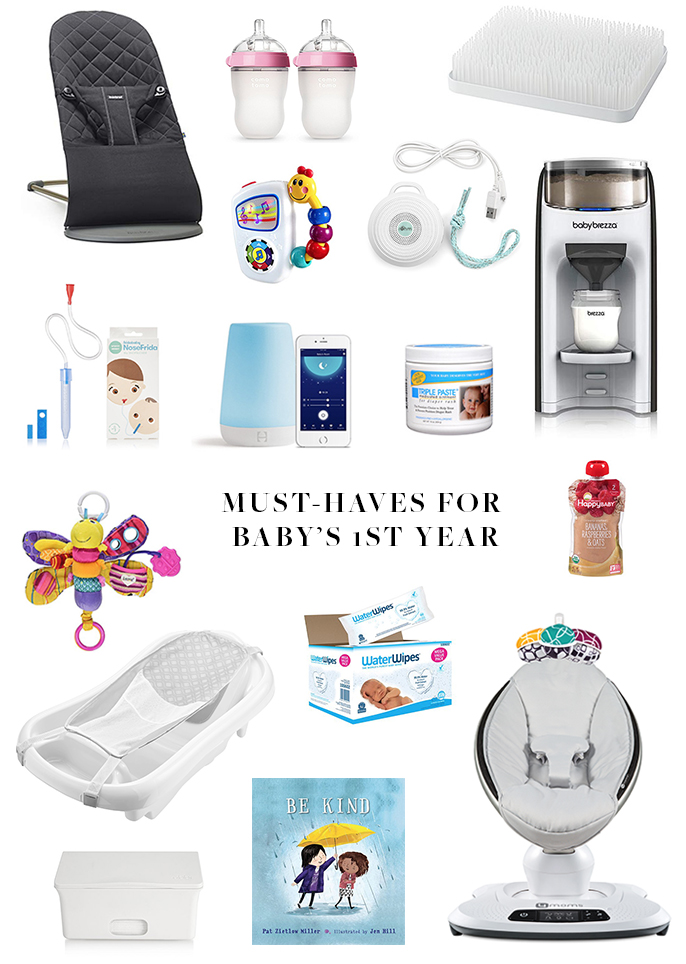 Baby Essentials Checklist for the First Year
Comotomo Bottles: Margot was a very fussy baby and we tried so many bottles. These worked the best for us, and she still uses them today. They're easy for babies to hold, reduce colic, and they're cute, too.
Formula Maker: This seemed like one of those gimmicky gadgets that only suckers buy, but it's something I loved and used every single day (multiple times a day) for a year. Margot had formula (we used Hipp) for the first 13 months of her life, and this machine made making bottles so much easier, especially during those first few months at night. There's no warming up a bottle or measuring. Just push a button and a perfectly warm (but never too hot) bottle is poured for you in seconds.
Bottle Drying Rack: Thought this was for suckers, too, but we've used it from day 1 and still use it to this day. It's great for bottles, snack dispensers, utensils, etc. You need it.
Happy Baby Pouches: I wanted to be one of those moms who made every meal from scratch but that's just not me. When we first started Margot on solids, we turned to Happy Baby, and she's loved these pouches ever since. They're still a favorite snack and so easy when you're on the go.
Sound Machine and Light: This is one of those products that withstands the test of time. It's a nightlight and sound machine that works by touching it, or can be controlled from an app. Perfect for middle of the night feedings and changes, and it works as a color-coded timer when baby is older. Teach your toddler not to get out of bed until the light turns a certain color.
Wipes Dispenser: I wasn't going to register for this but my friend told me to get it, and I love it so, so much. Just try and open a sticky wipes holder and grabbing only one wipe one handed while holding baby down with the other hand. Sounds impossible. But flip the top and easily pull out one wipe at a time with this guy.
Diaper Rash Cream: My pediatrician recommended this and I've used it with almost every change since. It works so well – Margot has only ever had one mild diaper rash!
Baby Wipes: I buy this pack of 720 at a time. They're the purest disposable wipes, and right now, you'll get a $5 gift card with every purchase. Go ahead and stock up. You'll need them.
Nasal Aspirator: I know it sounds gross but it's really not, and this thing is magical. We've used it for a few small colds and it does the trick every time.
Bouncer Bliss: I love this chair so much that I recently bought it for my friend's new baby. It works well with our decor and was so perfect for us that first year. Margot had some of her most mellow moments in that chair, and then some of her most fun when she learned to make it bounce on her own. Great for lounging and even first bites of food.
Sling Tub: We tried a few tubs after Margot outgrew one and then another, and quickly learned that a sling tub is the way to go. Works for a newborn, and this tub shape is perfect for sitting babies, too. Also conserves water since you don't need to fill the whole tub with water every time baby takes a bath.
Portable White Noise Machine: I love this so much that we have 2, only because I once thought I lost it, freaked out, ordered a new one, and then found the first one. But really, it's great for every day and travel. We used to bring it out when Margot was really little and it helped block noise. We don't need to bring it out day-to-day anymore but did bring it on summer trips for our one-year-old, and will continue to travel with it as she grows up.
Books: A mom friend once told me you can't have too many books, and she's right. Be Kind is one of my favorites. It's the sweetest story. Pout Pout Fish is another favorite.
Baby Einstein Take Along Tunes Toy: Margot doesn't have very many light-up toys, but this one was her first and favorite, and it got our fussy baby through some not-so-easy times. Can't recommend it enough.