A Trip to New York and a New Website
This past week included a trip to New York, hosting a dinner, and filming the first half of a video for a brand we're working with. And a new website! Come Friday night, I found myself committed to staying in all weekend. Temps in the 40s-50s and knowing I'll be on a plane later this week made staying in an easy decision, and I only left the house once to work out and look at some marble for Conor's new bathroom. I ended up throwing myself into a slightly stressful but fun project, relaxed, caught up on a little Mindy, and finished the series finale of Downton. I need a new show.
A Trip to New York and a New Website
A Trip to New York
Tuesday morning, I took a trip to New York to host our 4th and final dinner with Kendall-Jackson for The Everygirl. We had fun connecting with old and new friends, and finished the night at a bar with our managing editor and 3 members of the KJ team drinking wine until 1AM. I somehow made it to Flywheel the following morning, did a few hours of work, and then met Samantha Sleeper and her 3-year-old son for a dress fitting. She's launching a new collection and I'm ordering one of her bridesmaid gowns for an upcoming wedding. This was our first time meeting, but the fitting turned into a walk through the park, lunch, and conversation on everything from life and love to business for the rest of the afternoon. It was the perfect New York day with a new friend.
Plans with NYC Friends
I met Amanda for a quick stroll through Soho, grabbed dinner (and rose) with Christine, and then got drinks with an old friend I haven't seen in 20+ years. Rolake and I met at summer camp, became instant friends, and like so many kids do, lost touch. We reconnected via social years ago and then we actually featured her on The Everygirl but we hadn't seen each other since we were kids. There's nothing like grabbing drinks with someone after 2/3 of your lives have gone by and it feeling like no time had passed.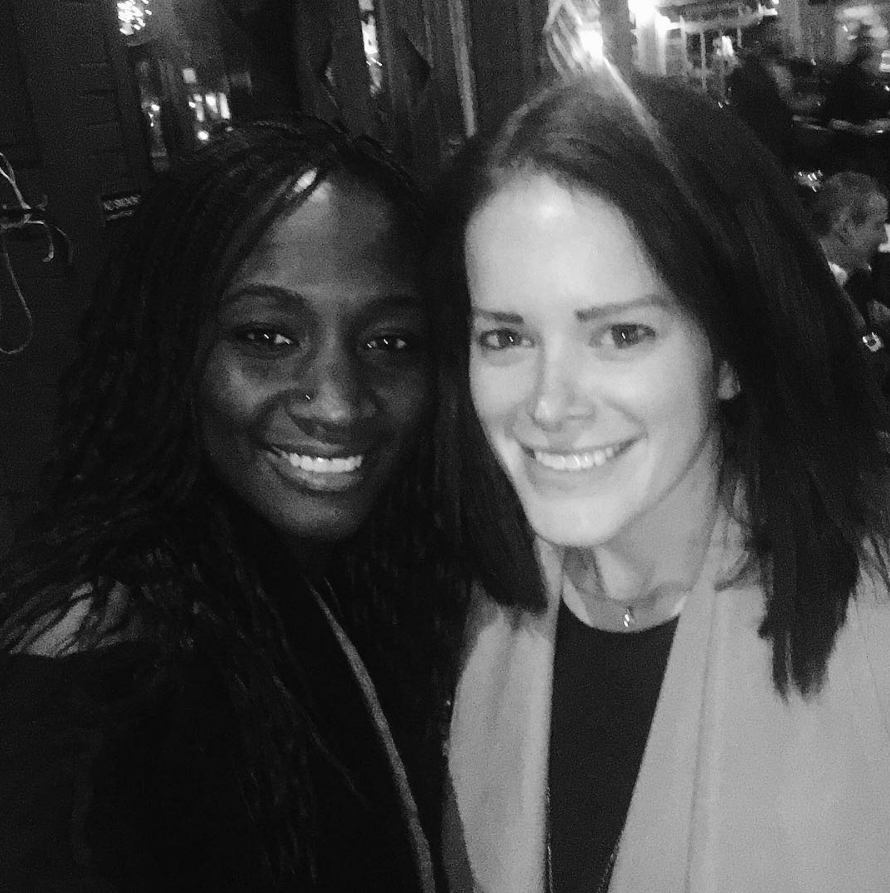 Heading home and diving into a photo shoot
We flew out Thursday morning and headed straight from the plane to Home Goods for a walkthrough to prep for a video we were shooting the next day. Then I headed to Trader Joes to pick up a few plants (still had my luggage–so glad I have this new carry-on), and finally made it home early that evening and dove into the shower and bed.
A new website
A few years ago, I bought some WordPress themes with the hope of learning WP but ended up crying in front of my computer, then begged the company I bought them from to give me a refund since I couldn't use them. So when Kelly told me I needed to switch to WP immediately, I was hesitant but felt she gave me the push I needed, and I went for it. The process started on Saturday, and by Sunday night, my site looked like this.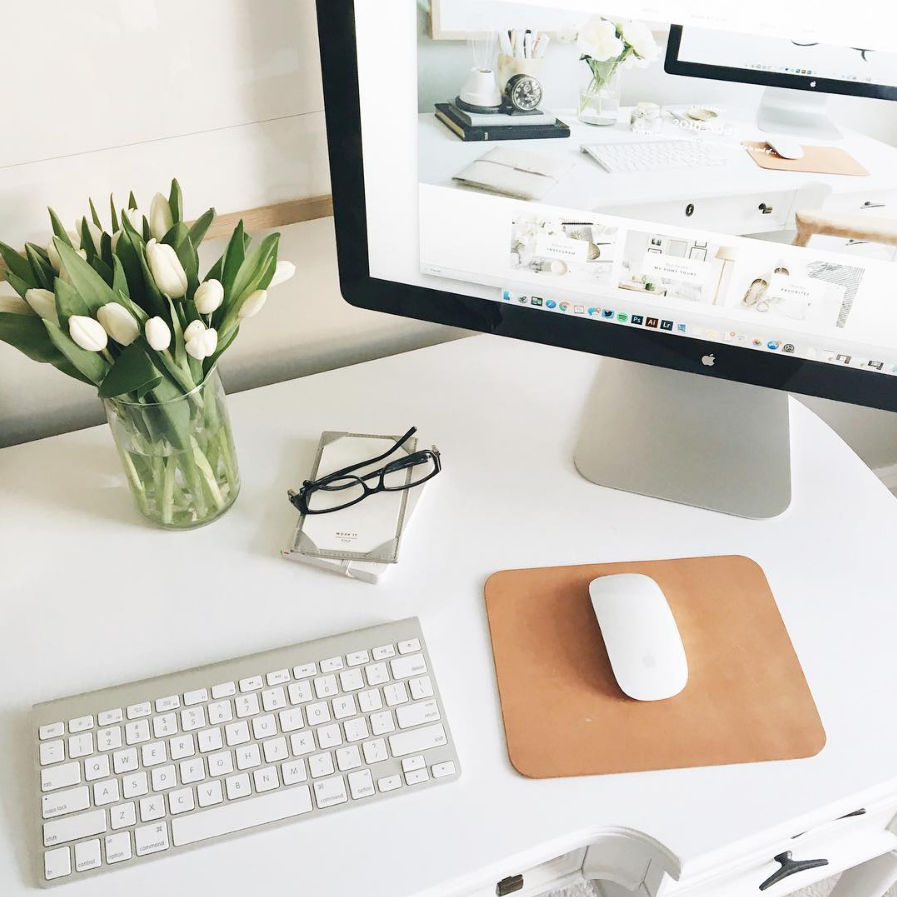 The move from Squarespace to WordPress
I wish I had taken better notes on how I did everything, because it was a process. The move involved directing a URL that was pointed to SquareSpace to WordPress, setting up a temp URL so I could create a staging site, migrating content which was a huge pain because the importer was outdated, and installing and then editing a theme (template). I signed up with BlueHost because they're the cheaper of the 2 options that came recommended and had good ratings, and they helped with everything except the theme. At first, I made the mistake of using their chat support which was horrible, but once I gave them a call, they far exceeded my expectations. Installation of the theme was easy, and most themes come with instructions on editing. Fortunately, I do have a little coding experience which made that process a bit easier.
Anyway, it's here, it's live, and short of a few pages needing some information and maybe a few tweaks here and there, it's done and I only almost gave up once. My old site is still live in case you need a comparison. I'd love your thoughts and feedback! Time to get camera ready.
Happy Monday!