A New Year. A Big, Life-Changing Decision.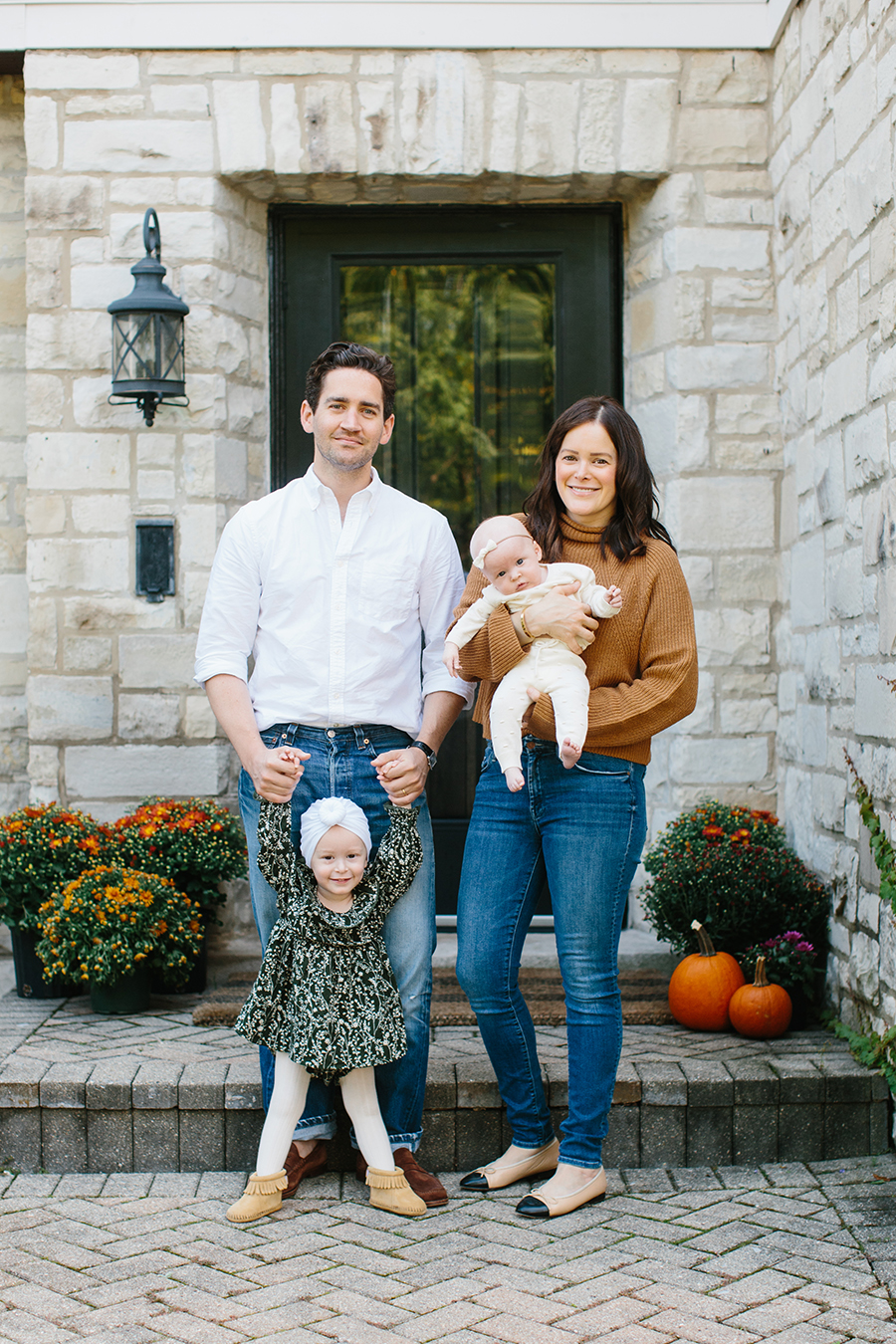 Even though I've had a few weeks to process this news, this announcement feels like a big deal. Sharing it here makes it (really) real.
In 2012, I cofounded The Everygirl. I was in my late 20s, single, had zero connections, and wanted to help other women feel inspired. I spent $3000 (a good chunk of my savings at the time) to pay for half the cost of our first (very scrappy)website. So much of that time is a blur – I poured everything into building a business from scratch and was lucky enough to continue to do what I loved for almost a decade. The company and team grew to over a dozen full-time staffers, many many talented interns and contributing writers. Two websites, a furniture collaboration, online courses, conferences, and a foundation and most recently, and finally making it into Target.
As amazing as it all was and still is, I have made the decision to step down from The Everygirl Media Group.
So what does that mean?
I am stepping down from the day-to-day but will continue to own half the company. Being behind something that has inspired millions of women and getting to be a part of a team of smart, talented, funny, hard-working women has been a gift.
Why am I stepping down?
If you've been following me the last few months, you may not be surprised by this news. My daughter was diagnosed with Leukemia right before her second birthday and I took a medical leave to get her through treatment. Six weeks after diagnosis, I had our second daughter Kate, and my three month maternity leave began. I hoped to return to work in the fall but treatment is consuming, and the end of maternity leave happened to line up with the start of the most aggressive two month block of Margot's treatment. Childcare was not a safe option for my immunocompromised toddler and even if it had been, she needed me. I made the decision to continue my leave and return full-time in early 2021.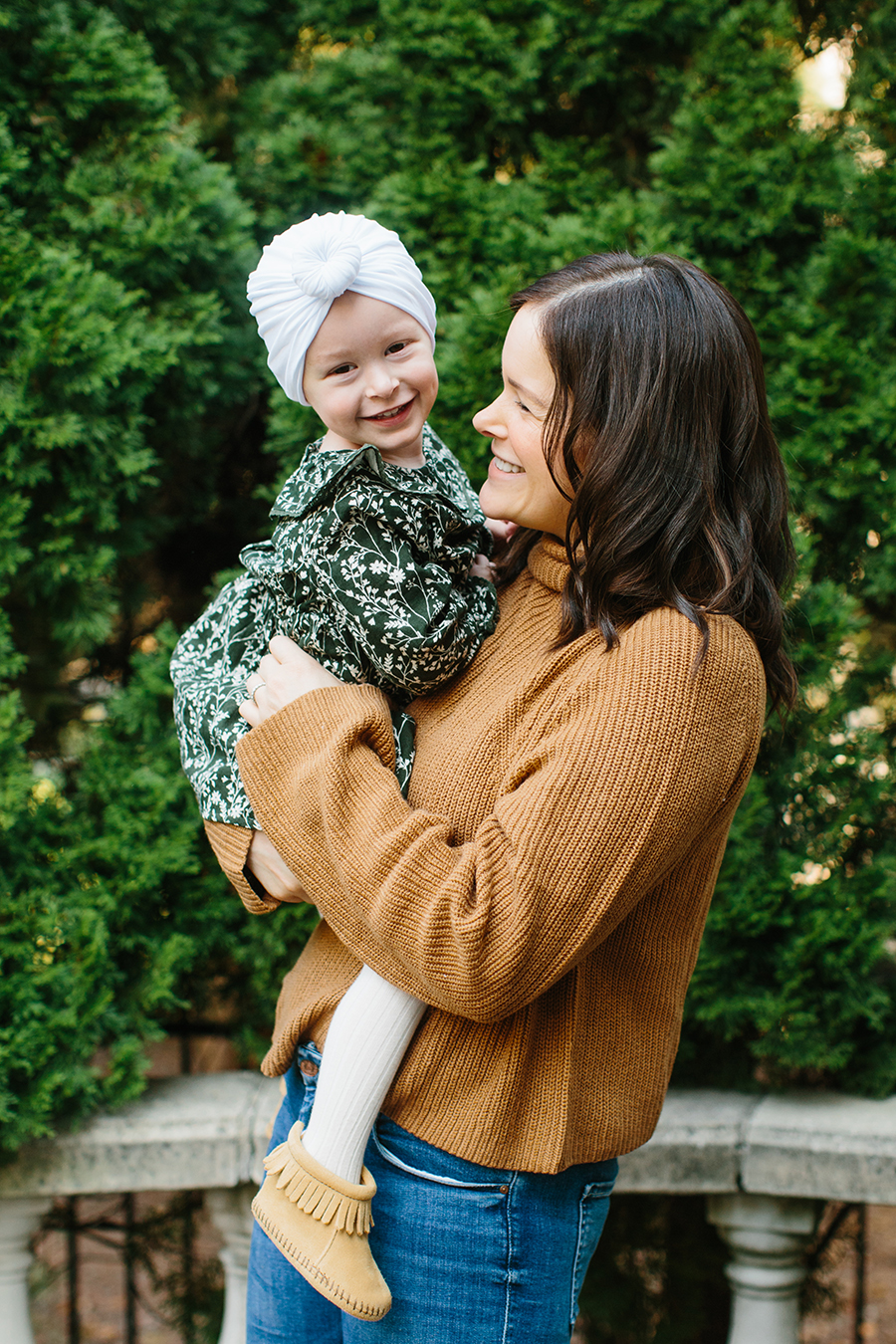 We got closer and closer to January and knew we still had a long road ahead. We couldn't have childcare for months due to a pandemic, so I started to weigh my options. I thought about what we needed now and what I wanted long-term, too. I still want to work, but after everything I've been through, no longer want someone else to spend 40+ hours a week with my girls.
Due to how busy things are at The Everygirl and The Everymom, it's not really possible for me to do my job part-time and if I'm being honest, after everything, my heart isn't in it the way it once was. The nonstop nature of running two websites was fine before I became a mom but it started to take a toll. I loved the site and mission but stress levels were higher than I needed them to be, and after the events of last year, my family needed a change. I talked to my husband and close friends to figure out what was best for me, for my family, and the team, too. It was Conor who asked why I was going back. He talked about how stressed I always was and suggested that I just consider leaving. In the end, I made the difficult decision to leave the day-to-day operations. It is a privilege to be able to make this decision, and one that I do not take for granted.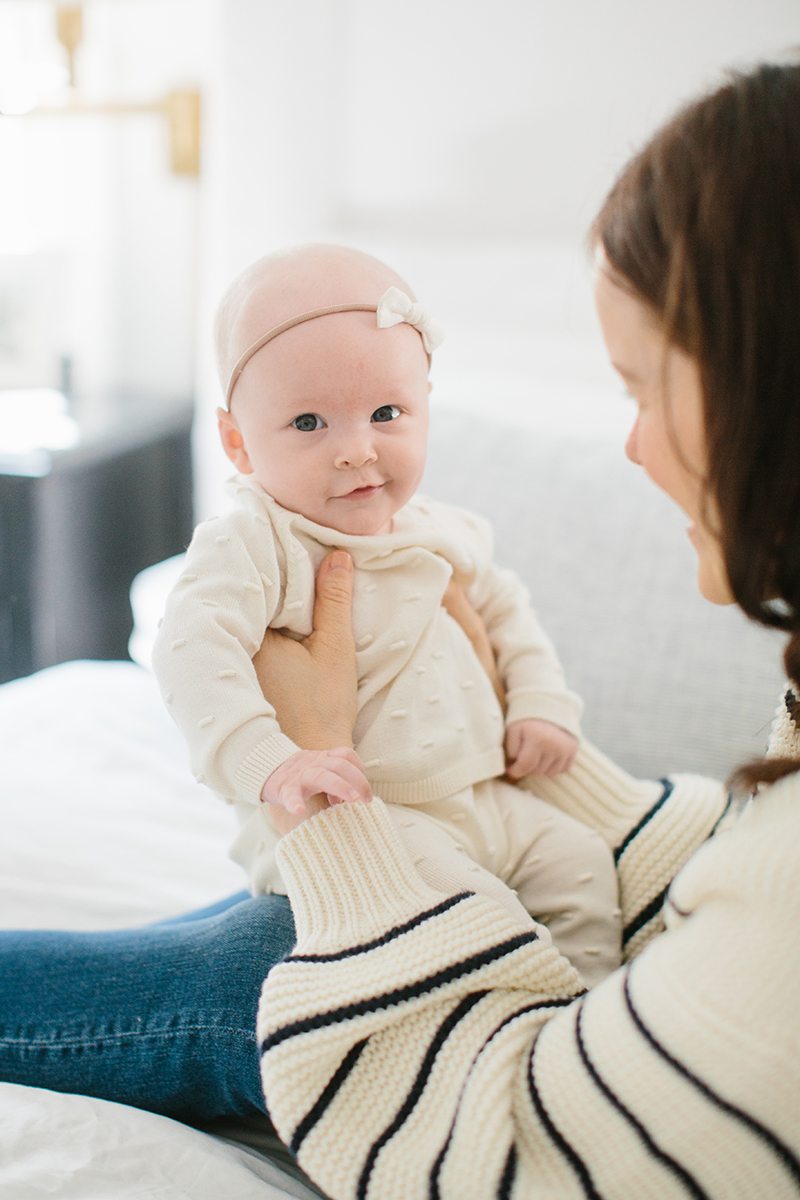 We're still piecing things together and don't have a plan since we won't look for help until it feels safe, but in a perfect world, I'll have help and be able to work with flexibility. I'm also one of the cofounders of Anecdote but didn't have time to be involved since I had another company to run and then treatment and a new baby, so it's something I'm be excited to be a part of when I am able. Both Anecdote and my blog would offer a lot of flexibility – more time with my girls and time to finally take care of myself, too.
We've been robbed of so much with this pandemic and treatment, and I want to make the most of the next few years while my girls are little. The time at clinic, hospital stays, time away from Kate, and isolation were a lot to get through, and it's time for a change. This is what's best for my family, and is what's best for me, too.
Thank you to our team, readers, and partners for helping grow The Everygirl Media Group. And to my family, friends, and all of you for your support and understanding as I navigate this next chapter.