A New Mom's Thoughts on What's Happening in Our Country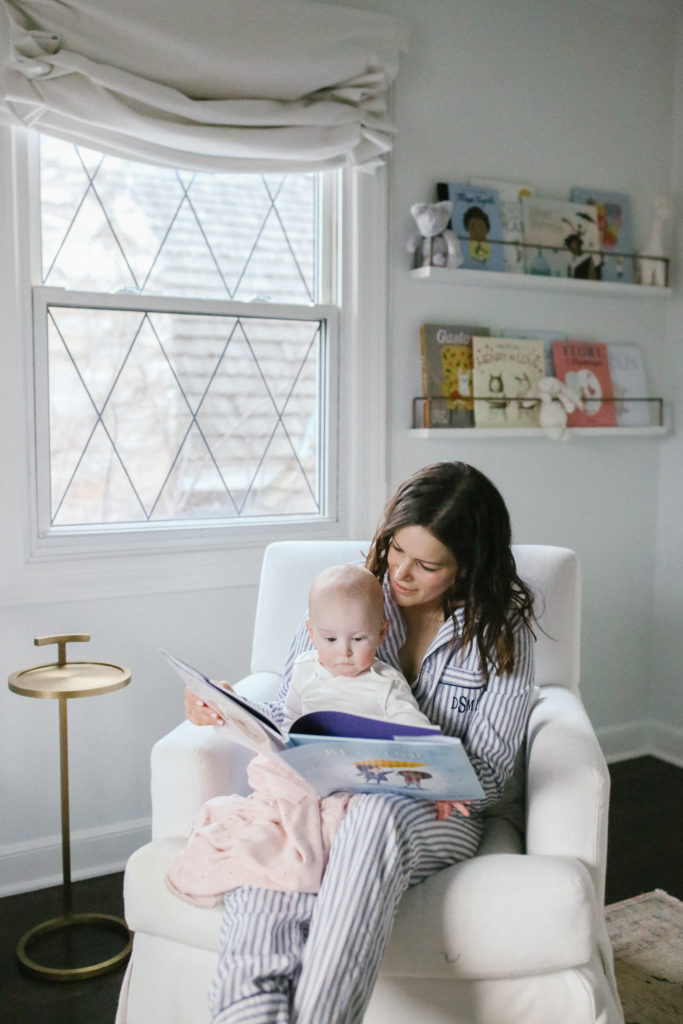 For the longest time, I stayed quiet, but not speaking out or distracting ourselves from what's happening in our country is a privilege too many people don't have. More mass shootings than days in the year, endless gun violence (something that's so prevalent in my own city), and children being separated from their parents. Another" mass shooting. "Another" school shooting. Parents have enough to worry about and fearing that our children will be shot at school should not be one of them. Everyone deserves to be safe and families deserve to be together.
Sixteen years ago, a close family friend and neighbor was fatally shot. We had such a special relationship (she was like an aunt to me) and the senselessness behind what happened to her is something I've never been able to wrap my head around. Her life ended because someone had easy access to a firearm.
I pulled out of a big campaign with Walmart last week after completing 1/4 of the work. It was my largest and highest paying campaign to date, and I did not hesitate to walk away. They no longer sell handguns (except in Alaska for some reason) or assault weapons, but Walmart is still one of the largest retailers of firearms and ammunition in the world and I could not, in good conscience, work with them given their refusal to stop selling guns and ammunition. Why am I sharing this with you? Because how we spend our dollars impacts these companies. People are canceling memberships to Equinox and Soul Cycle. Companies and public opinion will likely change before Congress acts. And companies will only change if it effects their bottom line to do so. Do your research and know who you're supporting.
We have had over 230 school shootings in the 20 years since Columbine, 22 school shootings this year, and more mass shootings than days in the year.
The UK banned guns after one school massacre in 1996.
Australia banned semi-automatic and other military-style weapons after one deadly shooting in 1996 as well. After one shooting.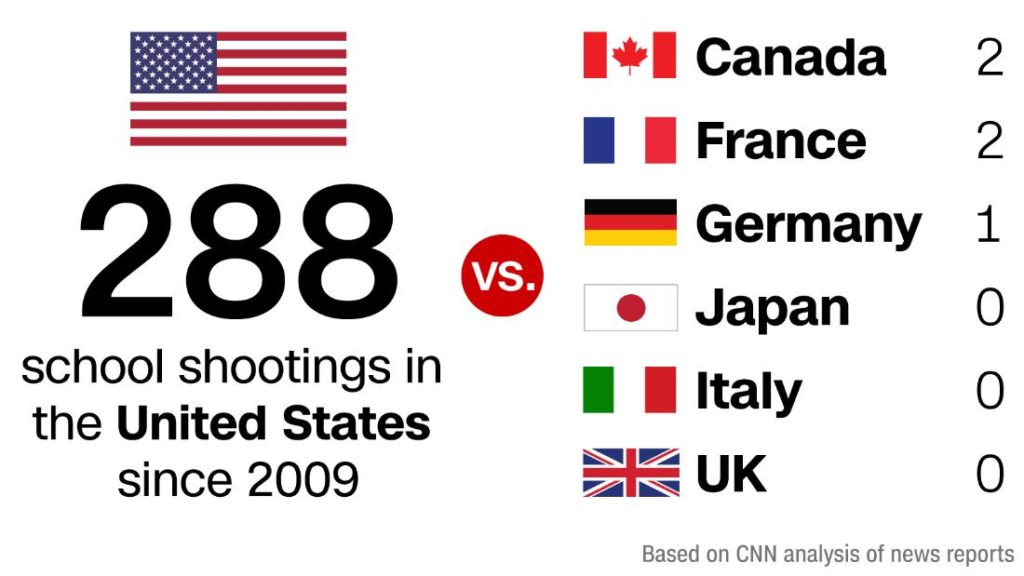 And what have we done? Nothing.
Look up the victims. Look at their faces. Learn their names and stories and don't forget about them. Then do something about it. I realize change won't happen overnight and that repealing the 2nd amendment is very unlikely right now, but at the very least, we need tighter gun laws.
Carrying a semiautomatic rifle is not a basic human right.
Going to the store with your family and not being shot to death is a basic human right.
Having your children safe and in your arms is also a basic human right. 
Seven children have died in detention camps as a result of our President's actions and policies. A little over a month ago, a father and his almost 2-year-old drowned trying to get into our country as refugees seeking asylum were being stopped on bridges before reaching to our border again, due to his actions and policies. Please read this article and look at this photo. We need to be aware of what's happening. Have you listened to this 11-year-old sobbing because her father was taken during the ICE raids on her first day of school? I watched, tears streaming down my face. I know how lucky I am to know where my daughter is, but we live in a time where that is now a privilege, and that is just so wrong.
Here are some articles that I've read that helped me learn more about what's happening and how I can get involved:
7 Ways you Can Help Immigrant Families Separated by ICE
6 Real Ways we can Reduce Gun Violence
What "Arms" Looked Like When the 2nd Amendment was Written
How Australia Ended Gun Violence
This article on the Right to Bear Arms
Proof that Strict Gun Laws Reduce Gun Deaths
What ICE did and did not do for kids left behind by Mississippi raids
This article on Family separation is a MUST READ
This interview with Holocaust survivor Ruth Bloch who says that detention centers are just like concentration camps.
The Detention Camps at the Border are a Crime
So what can we do? What am I doing?
Donate your time or money (or both). Educate yourself. Stay informed. Don't "escape" the news and pretend it's not happening. Don't support companies who won't stand up for what's right.
Call your representatives. 202-224-3121
Not sure who to donate your time or money? Do your research. Learn about the impact the charity you're interested in supporting has by looking them up here. I have personally donated to the following organizations but there are so many more. If there's one you've donated to or volunteered with that I haven't mentioned, please share in the comments section.
Everytown for gun control is a movement of Americans working together to end gun violence and build safer communities. Gun violence touches every town in America. For too long, change has been thwarted by the Washington gun lobby and by leaders who refuse to take common-sense steps that will save lives.
I have my orientation call with Moms Demand Action this afternoon. I will share more as i become more involved, but the site has actionable steps you can take like donating, volunteering, how to contact your representatives. Text "CHECKS" to 64433. Say that you're a constituent and ask to pass background checks on all gun sales and a strong red flag law.
The Florence Project is a 501(c)(3) nonprofit legal service organization providing free legal and social services to adults and unaccompanied children in immigration custody in Arizona. Although the government assists indigent criminal defendants and civil litigants through public defenders and legal aid attorneys, it does not provide attorneys for people in immigration removal proceedings. As a result, an estimated 86 percent of the detained people go unrepresented due to poverty. The Florence Project strives to address this inequity both locally and nationally through direct service, partnerships with the community, and advocacy and outreach efforts.
Volunteer to be a child's advocate through The Young Center (I just filled out a form to volunteer)
Border Angels is a volunteer coalition that provides water, free legal help, and emergency services.
The ACLU  is fighting in the courts to reunite families and defend asylum seekers. They're at the border monitoring this administration's aggressive immigration policies in action. And in Washington, they're mobilizing to stop Congress from providing additional taxpayer money to fund the abuse of immigrants.
Here's a comprehensive list of ways to help families at the border. 
I received so many supportive comments last week. You're all amazing and were so uplifting and yes, it's great that I said something BUT these issues aren't new and I haven't said nearly enough. We just published this post on The Everymom and have another piece on gun violence going live in a few days. The multiple shootings and ICE raid hit me so, so hard. Maybe it's because I'm a mom now but whatever it is, I can't go back. I can't pretend that everything's ok, and neither should you.
We live in a country that promised hope and freedom for all. People are people and everyone deserves to be safe. We must take action to finally put an end to gun violence.
Let's make this country (and world) a safer, better place for all of us.