A Simple Summer Peach and Burrata Salad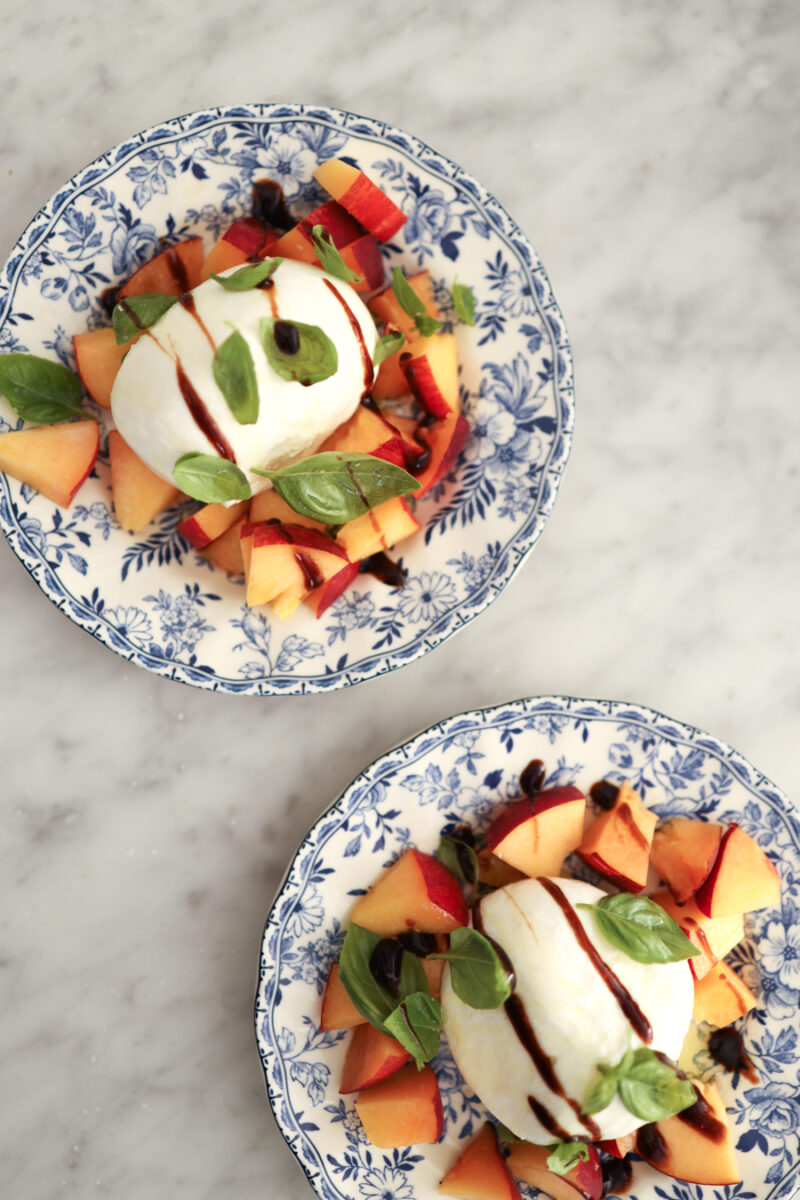 I know this is barely a recipe but I ordered a berry and burrata salad at Sweetgreen last week and forgot how simple and satisfying fruit and burrata can be. We made our own simple peach and burrata summer salad this week and had to share it – maybe someone out there hasn't tried this incredible combo. It tastes like summer, and it so refreshing.
Just chop some peaches, add burrata and basil, and drizzle olive oil and balsamic vinegar. It took less than 5 minutes to make and was delicious. Simple, beautiful, and delicious.
Ingredients:
Balsamic vinegar reduction/glaze
Olive oil
Fresh peaches
Burrata
Freshly chopped basil
A dash of sea salt
Optional add-ons
Tomatoes
Strawberries