The Best Christmas Books for Toddlers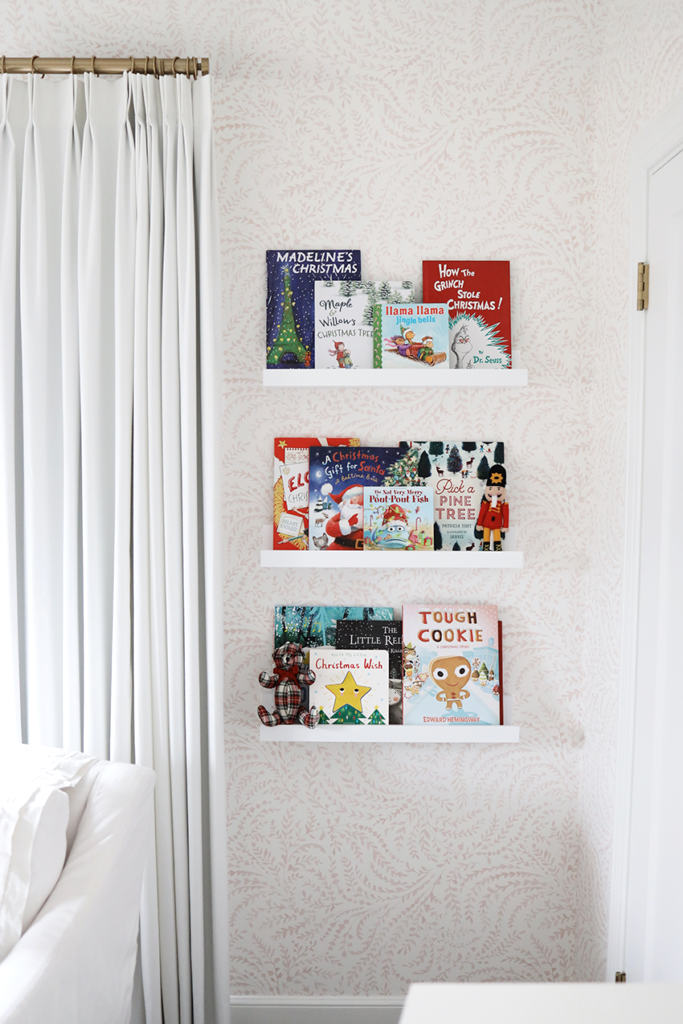 This post was originally published in 2019. I love Christmas and have dreamed of spending the holidays with a family of my own for as long as I can remember. Last Christmas was Margot's first, but she was only 6 months old, so things are a lot different this year. It's been so fun and so special to reach Christmas books to Margot each night now that she's into all the cheer. Even though she'll be 17 months this week and doesn't really get it, she's learning new things, loves lights, and I'm enjoying this season with her.
Margot loves reading these books and pointing out "hoho" (santa), "nut" (nutcracker), "o-ments" (ornaments), "cookoos" (cookies), and gets so excited when she finds a "keekee" (kitty cat).
So here are our favorite Christmas books. The first 4 are must-haves that we read almost daily! The rest (except for a few that we're using for decoration and will read in the years to come – noted below) are on rotation all week.