Spring Style: What's on My List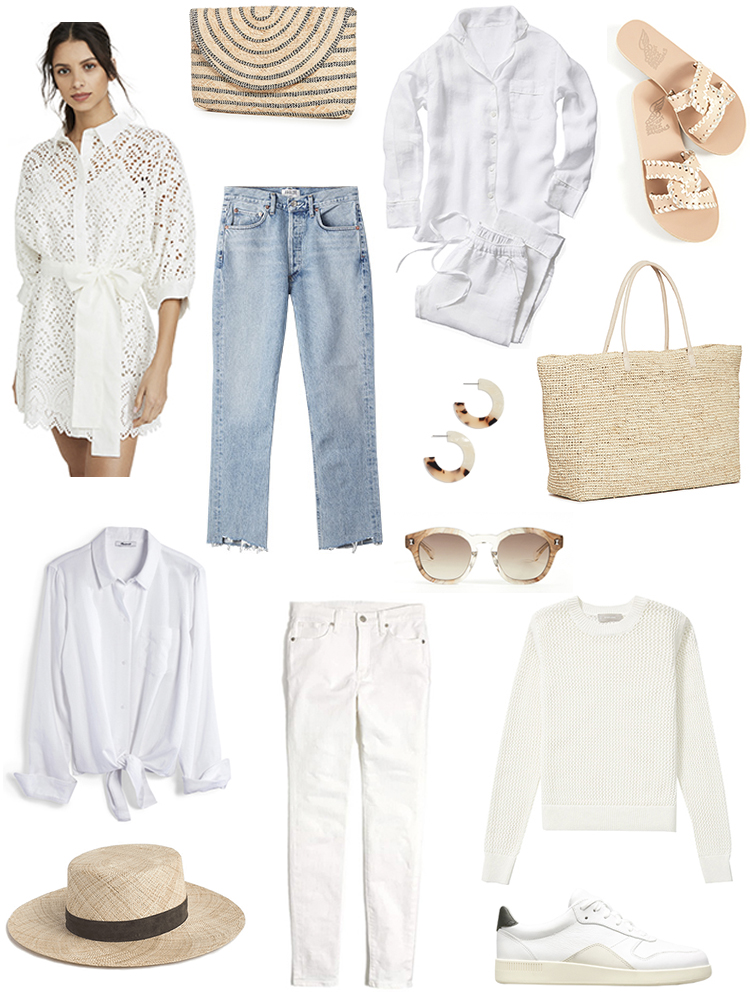 The sun is shining and temps are getting into the 40s. As sad as that might sound to some, it's a sign that spring is coming. I know we're months away from sandal season in Chicago, but it's coming, and I am so ready. This list is more of a "what I'd buy if I wasn't pregnant" and I guess we'll just see what I end up actually wearing the next few months.
Here are some of the brands I've been wearing, or ones I was wearing while my clothes still fit.
The Great tees and sweatshirts
I've been able to wear them this far into my pregnancy and will hopefully be able to wear my favorite oversized sweatshirts for the next few months.
AGOLDE denim shorts and jeans
Caterina Bertini woven bags
Hat Attack hats and bags
Sundress dresses
Veja sneakers
Janessa Leone hats
Illesteva sunglasses
Ulla Johnson dresses (a splurge but they're just so good)