10 Fashion Essentials I've Added to my Closet in 2020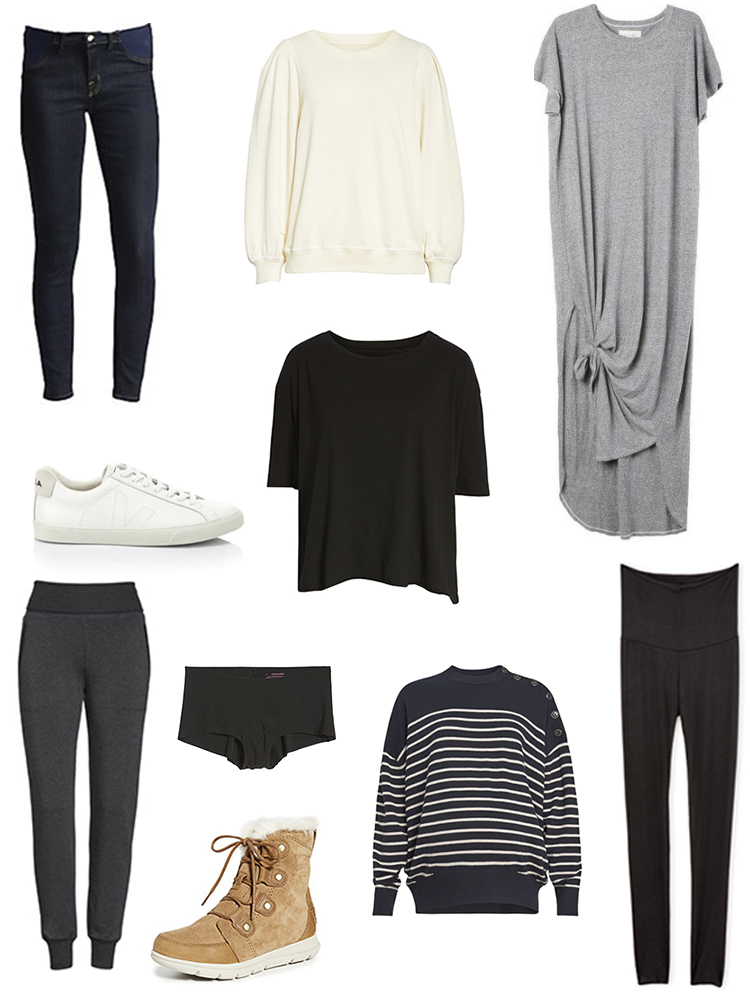 Now that I'm 16 weeks along and starting to outgrow my clothes, I've needed to add a few things to my closet to get through life and winter, too. We're also traveling somewhere warm next month, so I wanted to pick up a few things that will work on the trip and post-baby this summer. I tried so many pairs of maternity jeans when I was pregnant with Margot and didn't really love anything. Most ended up hanging off me after wearing them for just an hour or two but  I found a pair I don't hate. In fact, I liked them enough that I bought them in a second color so I guess i'll be wearing those, and I've otherwise been all about leggings these days. I'm trying a few things from Hatch but want to spend as little as possible on maternity, and try to find pieces I can wear after, too.
I love The Great, so I bought a shirtdress that should work for our trip next month and will be great post-baby, too. I needed some less clunky snow boots and new underwear. I also bought my second pair of Vejas since I love the first so much.