2019 Holiday Gift Guide: Ways to Give During the Holidays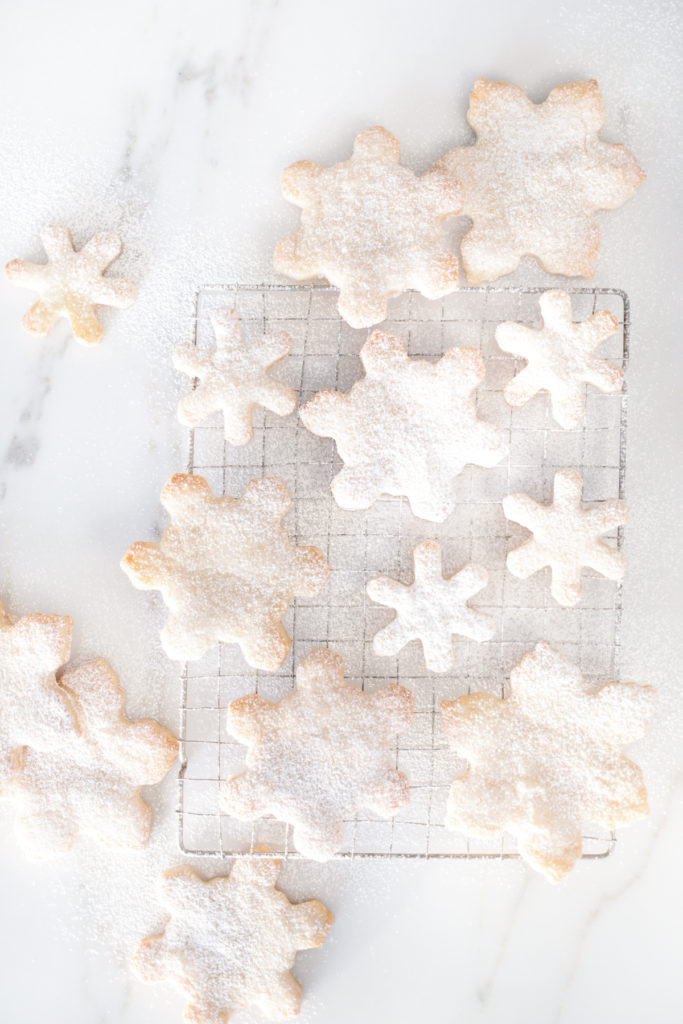 My holiday gift guides are here! I'm kicking things off with the most important gift guide I'll share this holiday season. Ways to give, spread kindness, and share love this holiday season. Yes, tangible gifts are fun and I personally love giving them, but the holidays are about so much more than that.
Yes, I will be sharing more traditional gift guides with gift ideas that I know you all want this year, but I hope this guide will inspire all of you to spread kindness and cheer this time of year.
Difficult family dynamics had me on my own for the holidays after moving to Chicago, and it was the kindness of friends and my boyfriend-turned-husband's family that meant to much to me around the holidays. Conor and I had been dating about 6 months when his mom pulled me aside and asked if he had invited me to their family's Christmas. He hadn't yet but did within the next few days. It was a big family event with about 100 people since he has 33 first cousins, 14 aunts and uncles, and at the time there were 20-something 2nd cousins. I felt like a total outsider (they were all so welcoming but I have zero cousins and was like who are these people and what is happening? I can't really express what it means to me to be a part of that family and to have a daughter of my own. I'll also never forget how much that story is a part of me. That I was the girl without a family to spend Christmas with.
Helping others this time of year is something I always want to do, and it's something I'm looking forward to doing with Margot as she grows up. I am going to share how I'm giving this year – not to get any credit or to talk about what Im doing – but to inspire you to do what you can. I understand not everyone is always in a position to give financially, but there is so much you can do beyond that. I hope this post inspires you to think of new ways to give this holiday season!
Volunteer
It's often the case that you need to get on a list months before the holidays. Serve food at a shelter, call a local shelter or organization that you'd like to become involved with and ask how they need help. The Everygirl Media Group is volunteering at Cradles to Crayons in December and Ronald McDonald House in January. December was full so I would recommend inquiring a few months in advance since those spots fill up.
If you're in Chicago, Cradles to Crayons is a wonderful option and they have space this holiday season!
Adopt a family
There are multiple price points for this one, too. You can match with a smaller family, but this is more of a financial commitment. The Everygirl Media Group sponsored a few families and Conor and I did as well. This is a lot more reasonable than you'd think ($30 per family) and you can sponsor one or as many as you'd like through Chicago Basket Brigade. Our team also adopted a family for Christmas through Connections for Abused Women and their Children (CAWC). This organization is amazing and sends a wish list of 3 items for each person in the family. We buy all the gifts and drop them off on a set date in early December.
Donate what you no longer need
Donate your gently used clothes (there's such a need for winter clothes right now) or toys to those in need. Donate to a food bank, toys for tots, or check in with a local shelter and see what their needs are. Give money, even if it's only a few dollars. It might not seem like much, but every dollar and every donation counts.
Maybe I can only do small things. But my small things might join small things other people do. And together, they could grow into something big. – Be Kind
Give to people without homes
It always breaks my heart when I see someone on the street without a home. It's a whole other level of pain this time of year because it's bitterly cold and everyone deserves to be safe and warm. A few years ago, we (my mother-in-law and I) put together care packages to hand out on the streets of Chicago. A huge ziploc bag with granola bars, a small toothpaste and toothbrush, gloves, a gift card, beef jerky sticks, socks, and a few other essentials. It ended up being a huge project since we made about 700 of them and I wondered if it would have made more sense to just donate that money to a shelter.
This year, I have a stash of granola bars ,wipes, and wool socks in my car that I can out to those in need. It was a lot more affordable and still makes a difference. It doesn't need to be a whole bag, but even having a granola bar and saying hello can make someone's day.
Invite friends to spend the holidays with you
These gestures meant more to me than anything. Having friends to celebrate with made me feel so much less alone. And while nothing will replace having a family, there is something so special about being welcomed into someone's home to celebrate with them. I spent Christmas with friends and with Conor's family after we had only been dating 6 months. A few years ago, our friends (they're married so they did have each other) were going to spend Christmas together, so naturally, I invited them to join us at Mimi's house (with her approval, of course). She's a "more the merrier" kind of person too, and would let me invite everyone I know to her home for Christmas.
No act of kindness, no matter how small, is ever wasted. – Aesop
Be kind
Leave someone a random $20+ tip around the holidays. Message a friend who you think might need to hear from you. Bake cookies for a neighbor or for someone you know who lives alone. Buy a cup of coffee for a complete stranger. If you see someone asking for money outside, help them. A few years ago, on a cold night, I passed a Starbucks. A man was outside in the cold, so I bought him a $20 gift card and told him to go inside and get some coffee, and that if anyone said anything about him being there too long, to purchase another one.
Don't forget about rescue cats and dogs
Don't forget about all the cats and dogs in shelters! Volunteer at your local shelter, drop off a bag of dog or cat food, or if you're thinking about getting a pet, why not rescue one at Christmas time? I adopted Buddy in December 11 years ago, and getting him was one of the greatest things I ever did.
A few years ago, a friend made a donation to a shelter on my behalf for my birthday and it was one of my favorite birthday gifts to date. This would be such a great holiday gift for animal lovers who don't "need" anything.
I know most of these ideas aren't groundbreaking, but the point of this post was to inspire all of you to think about different ways to give. If we all chose just one thing on this list, we could impact the lives of so many people.