Fashion Essentials: Stripes and Chambray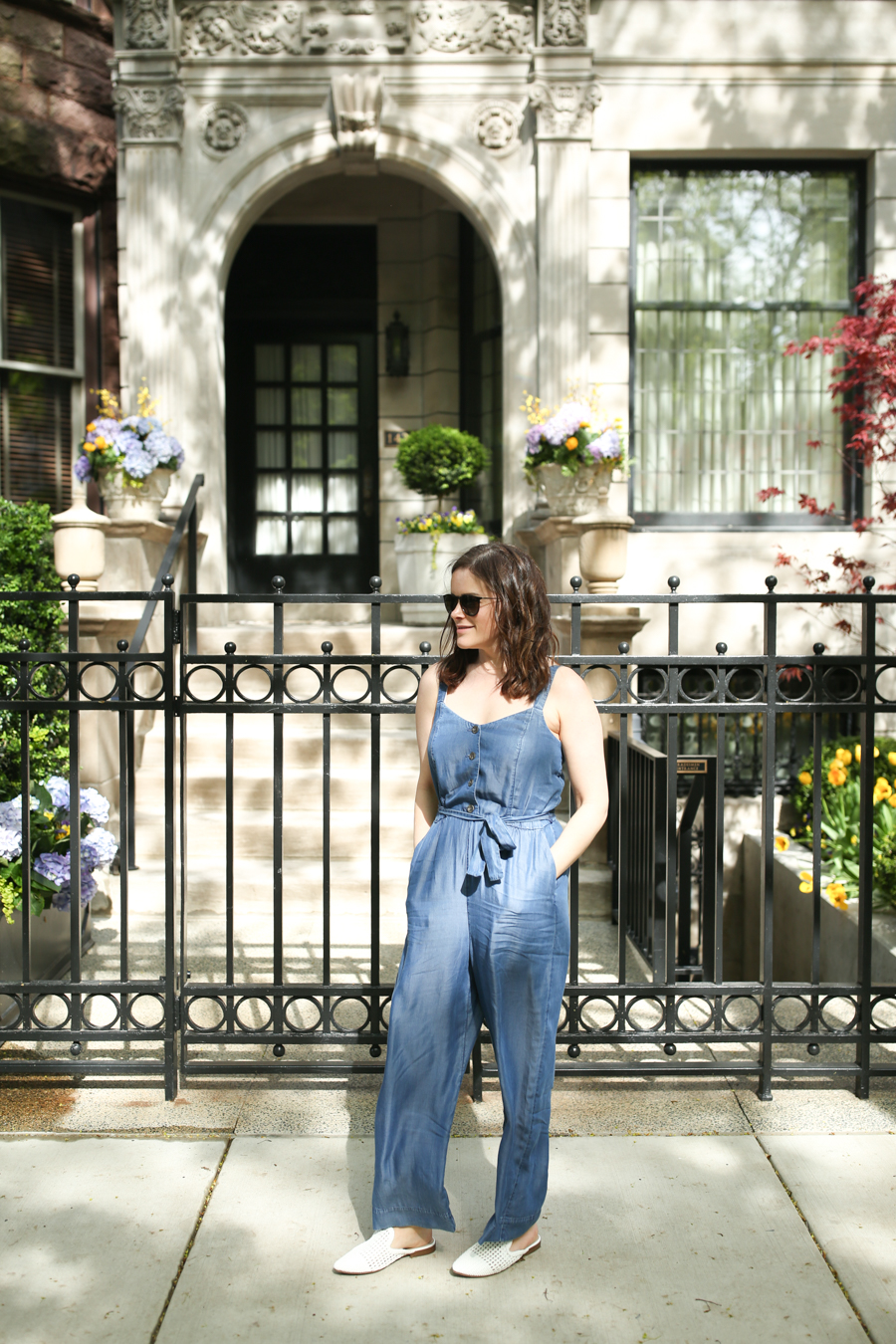 After getting a few requests for more budget-friendly fashion and home decor, I was so excited when I had the opportunity to partner with Kohl's to style a few looks for spring. When I first checked out The Outfit Bar online, I found a mix of Kohl's private-label brands and national brands like Ray-Ban, Levi's, Adidas, and Nike. A few weeks ago, I stopped by Kohl's in Bucktown to visit The Outfit Bar, curated by style expert Lilliana Vazquez. Head-to-toe looks are laid out to make shopping fun and easy – perfect for moms who have zero time for anything, or for anyone who wants to make shopping easier.
Lilliana was there to greet me for a personal styling session (so fun!) and walked me through a few of her favorite pieces. There's a mix of florals, neutrals, blazers, and other trends, so there's something for everyone. We all know I love my neutrals, so we styled a few looks together and I finally got those black and white Adidas I've been wanting, new Levi's, and some very cute (and comfortable!) white woven slides for spring.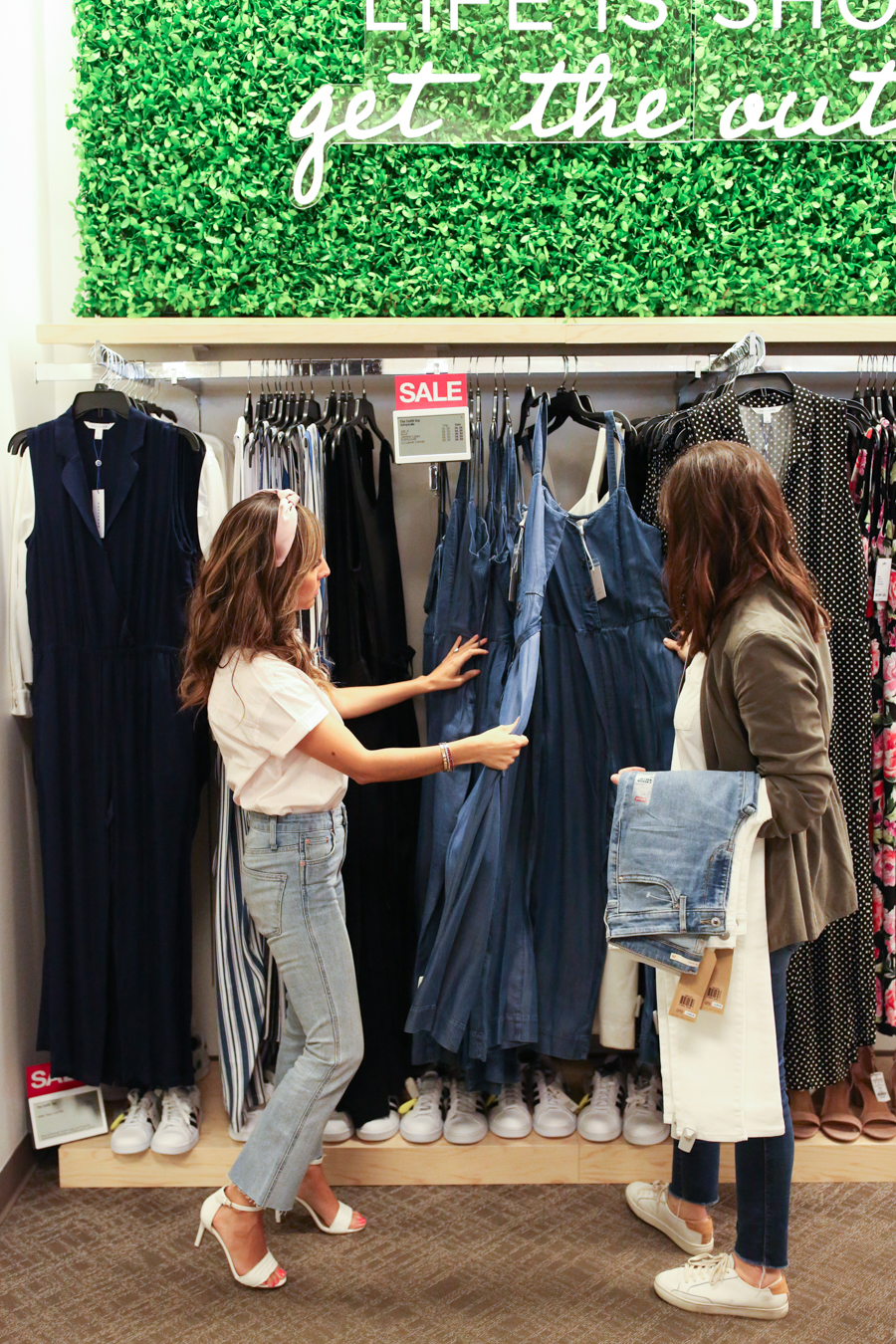 Jumpsuits are a go-to for me during warmer months. They're comfortable, easy to wear, and so easy to style. I went with chambray and love how comfortable this piece is – it's great with slides or sandals for spring and summer.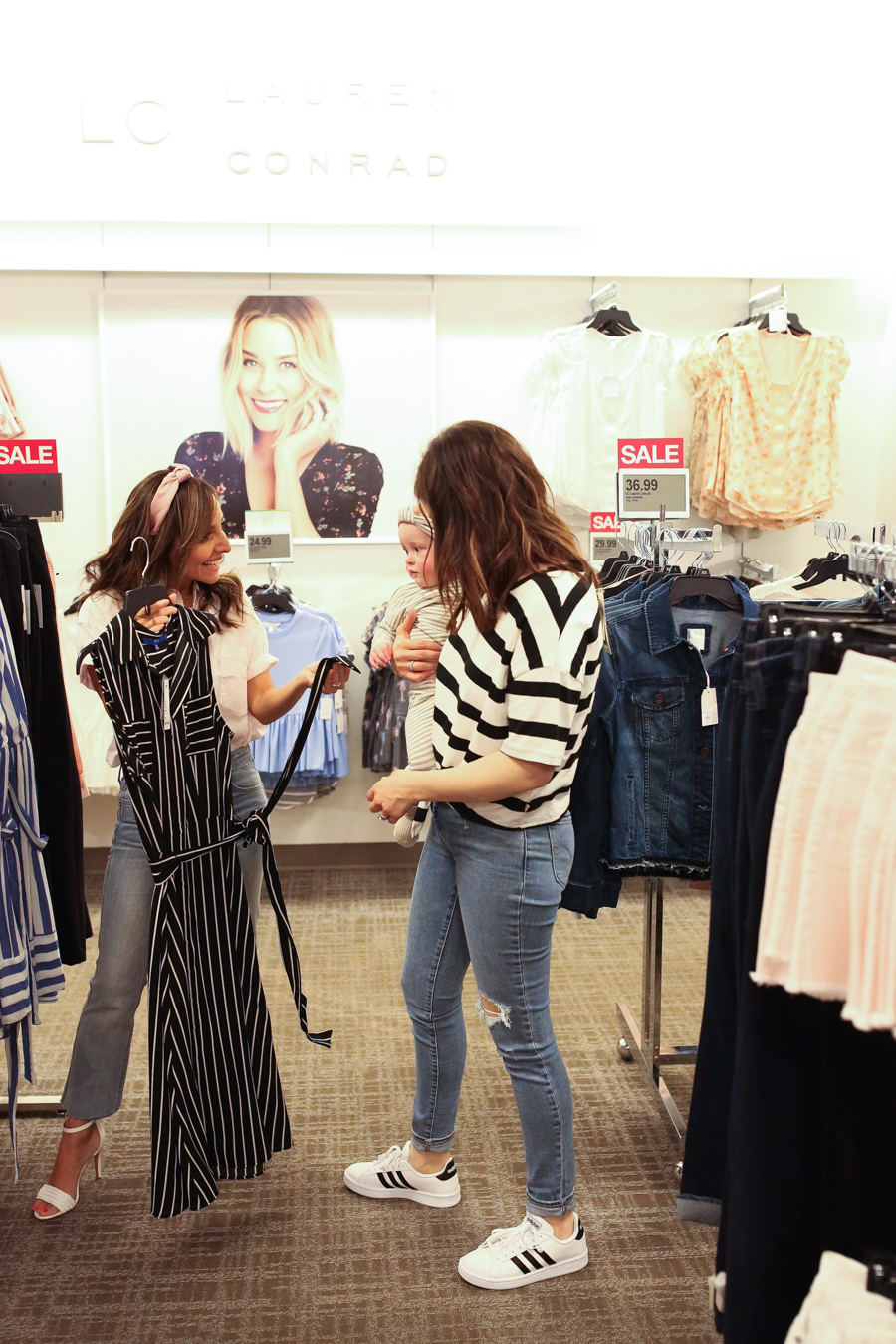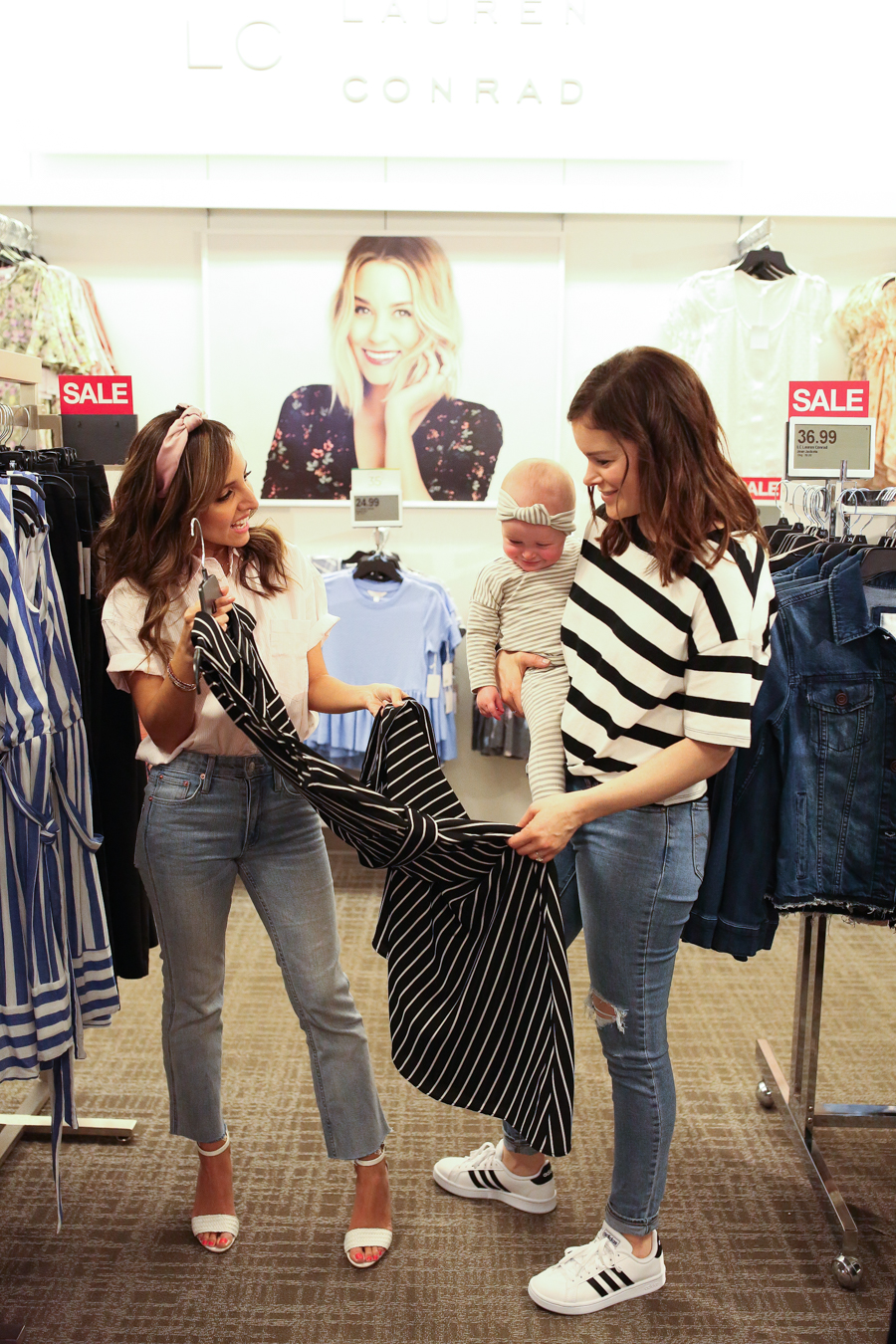 If it isn't obvious, we love stripes in our family. I was a little hesitant to pair striped shoes and a striped tee but it works, right? This oversized tee is really flattering – I'd just recommend tucking the front into your pants which is what I always do to give myself a waist (I love oversized tees and sweaters, so I do this a lot). I also usually wear one oversized piece and one more fitted, so an oversized tee is best with skinny jeans.
I had to get the dress since it reminded me of a designer version I've seen for 5x the price. I'd wear it to work or dinner with a pair of strappy sandals like the ones Lilliana is wearing (if I wore heels). I'll realistically wear it with (flat) sandals or sneakers. I also tried on these white jeans and love how they fit.
Lilliana and I put a few looks together, and I walked away with a jumpsuit, shoes, sunglasses, a striped dress, sneakers. this striped tee, skinny jeans, and my new aviators.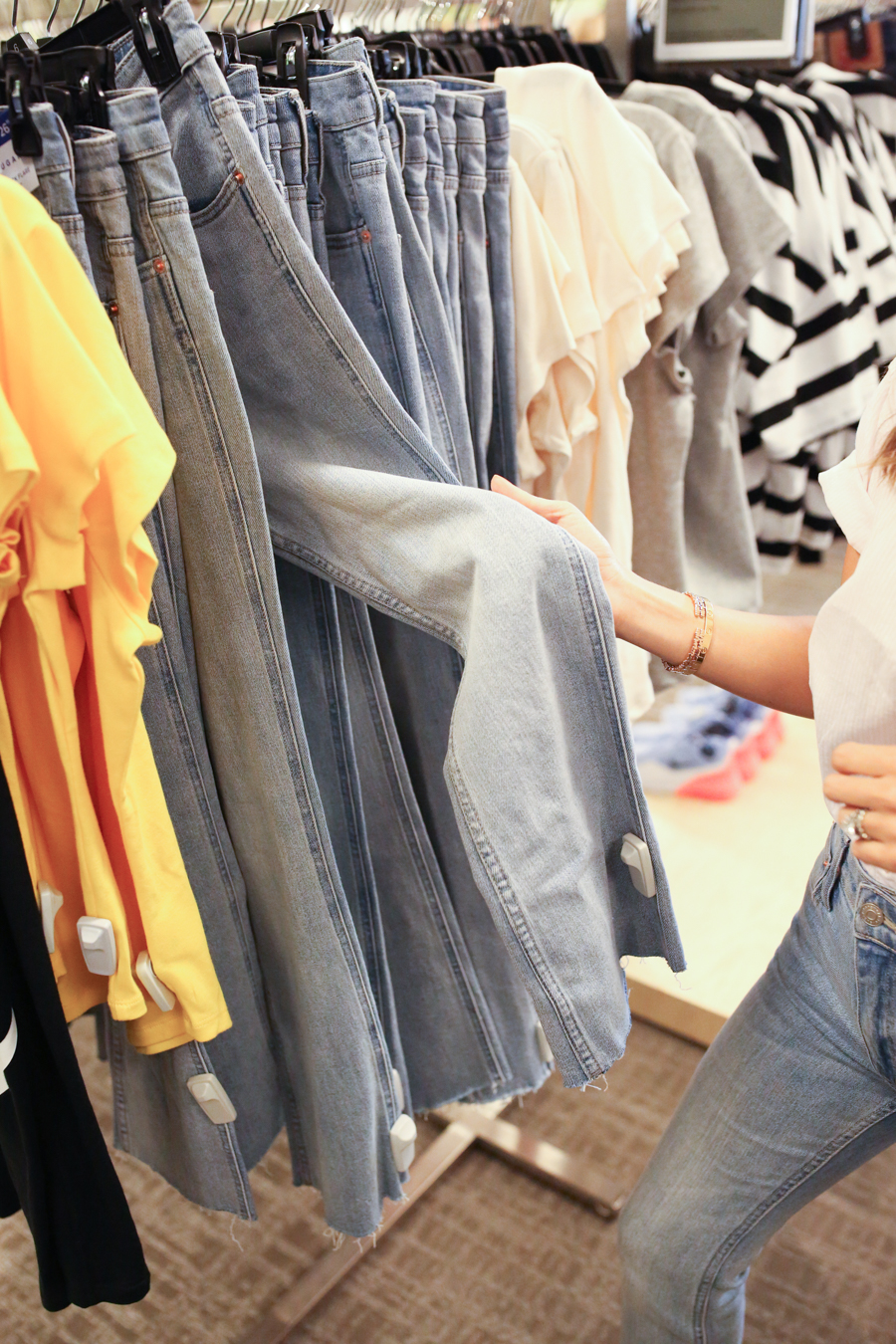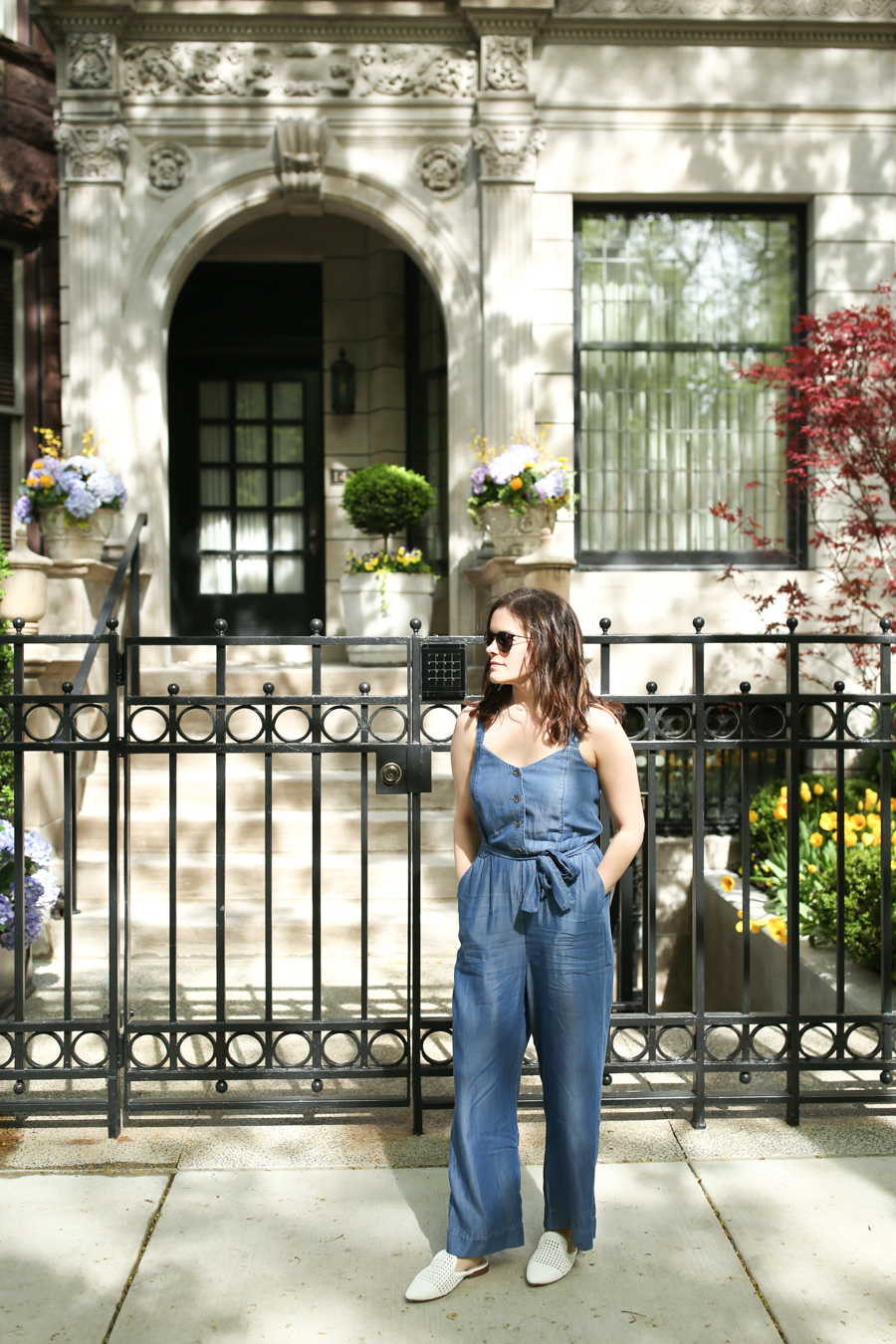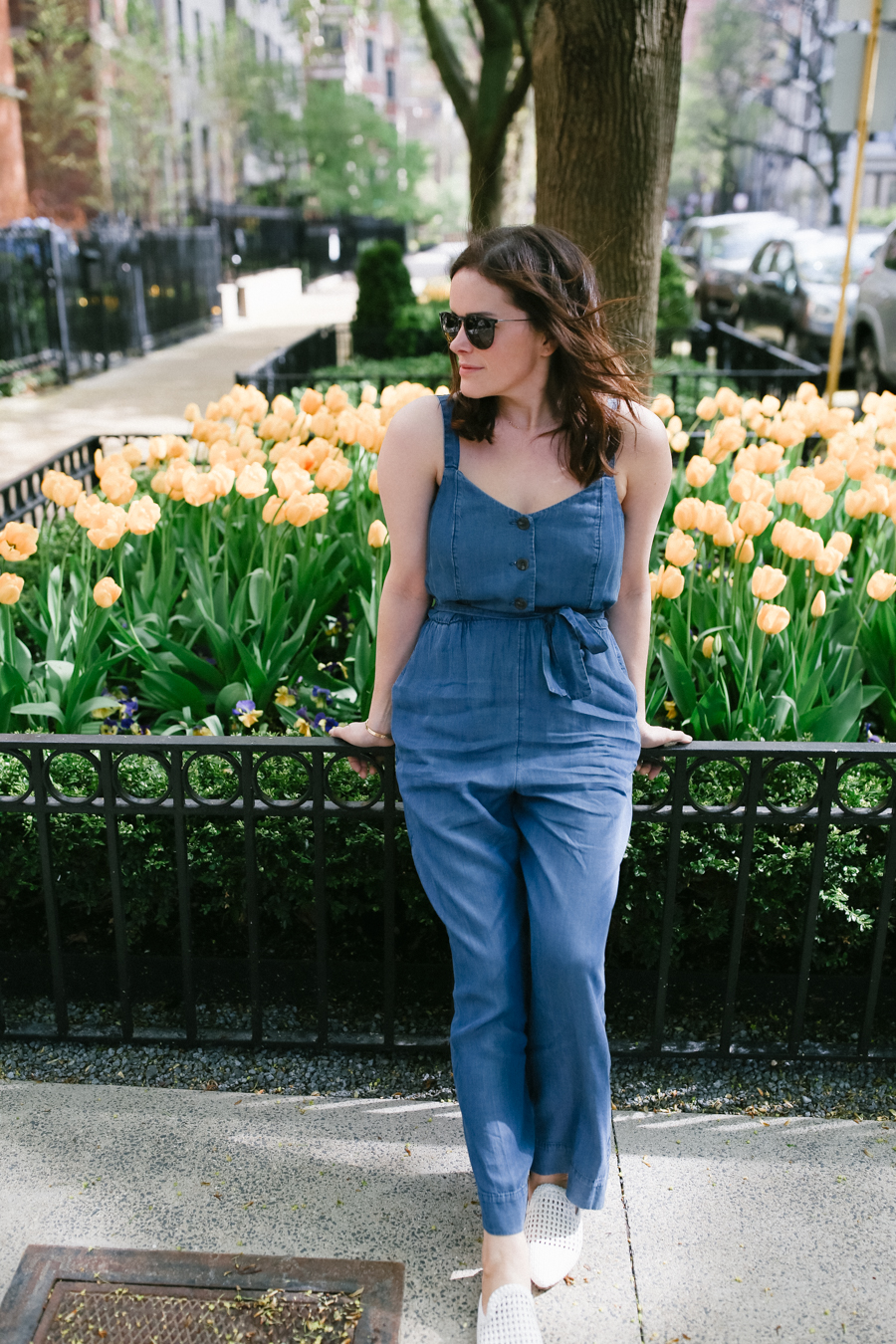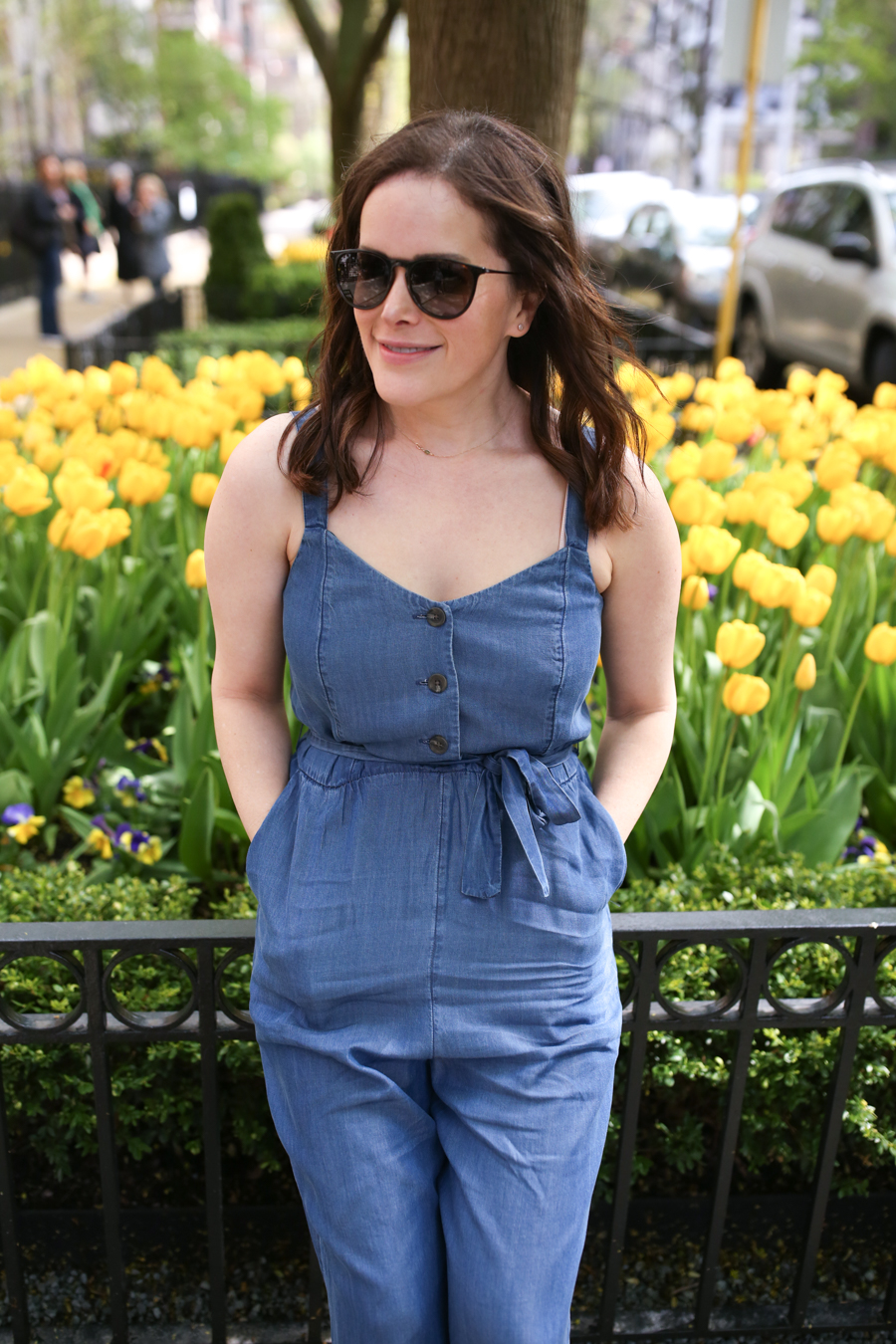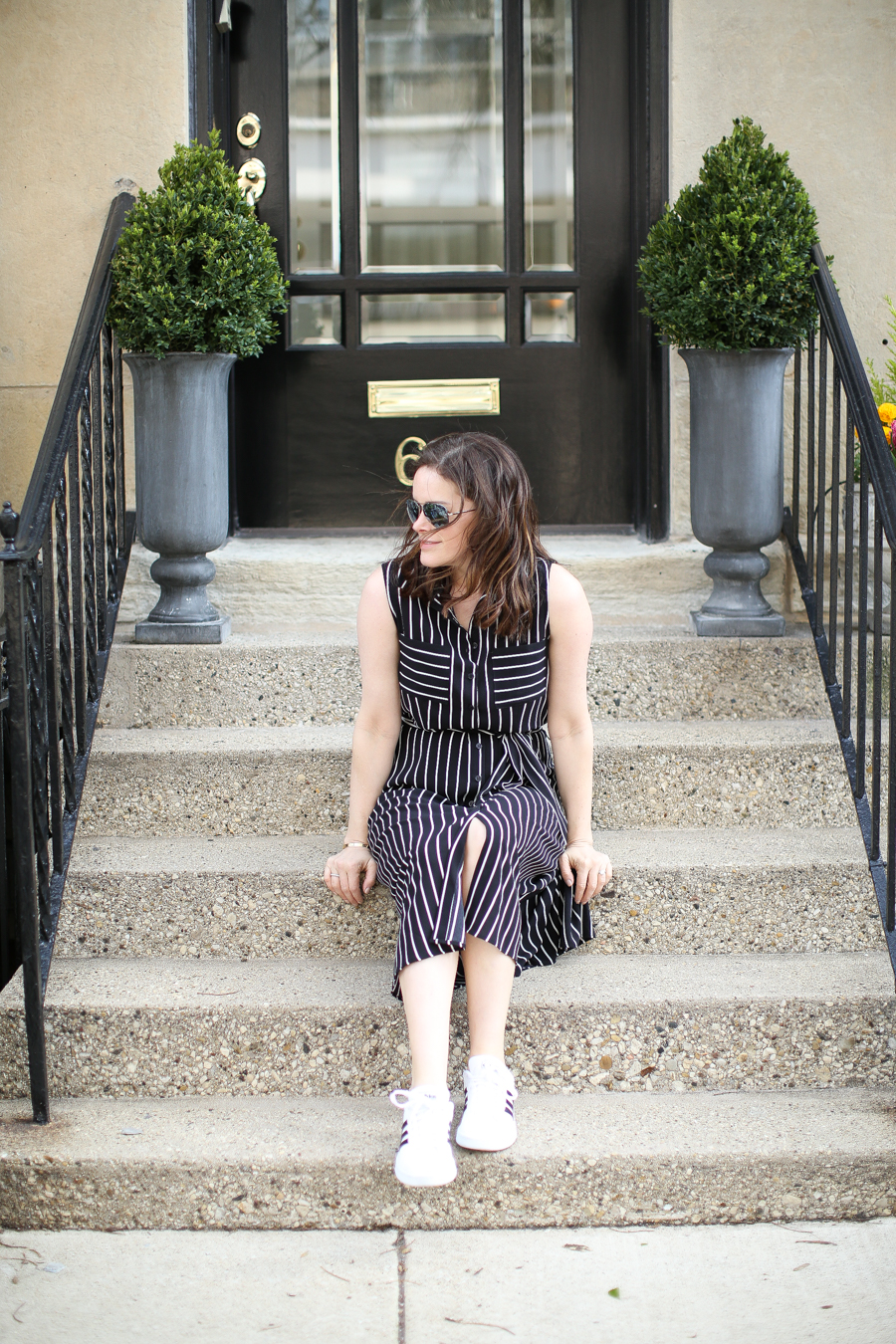 Look 1: I'm wearing this jumpsuit, these shoes, and these sunglasses.
Look 2: I love a good stripe-on-stripe look, so we paired this Apt. 9 striped dress with classic Adidas sneakers. and my new aviators.
Which look that we put together is your favorite?
This post is sponsored by Kohl's & ShopStyle