The Wardrobe Essentials to Buy From The Big Shopbop Sale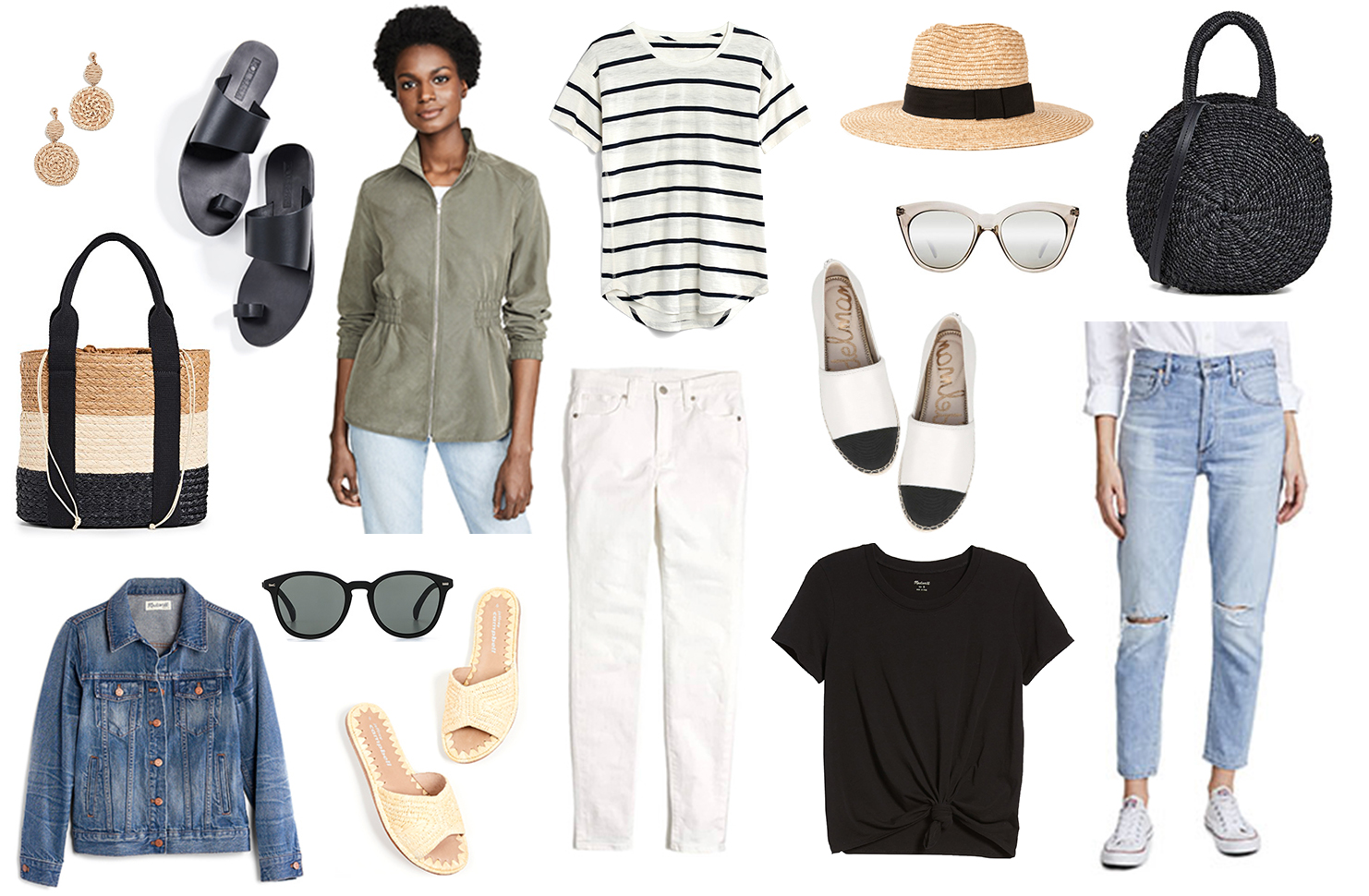 I've been going through my closet (yes, again) and adding a few spring and summer staples that have been missing. I just ordered a few things from the BIG Shopbop sale! Everything's arriving today just in time for my trip this weekend.
Get 20% off all orders under $500 and 25% off all orders over $500 with the code EVENT19.
I recently got a few questions about my favorite spring essentials / what I think everyone should have in their closet this season. While I can't say these are the items everyone should have, I can tell you what classic staples I have on my list. The trend I'm probably most into right now? Woven everything. Bags, earrings, and shoes. I get that they're "trendy" but there's something about this trend that still feels timeless to me, so it's one I can get behind.
Light denim. I bought the Liya high rise classic fit.
Anything and everything from Clare V.
New black, white, and striped t-shirts. Madewell has some great ones and they're priced so well!