2019 Neutral Spring Wardrobe Essentials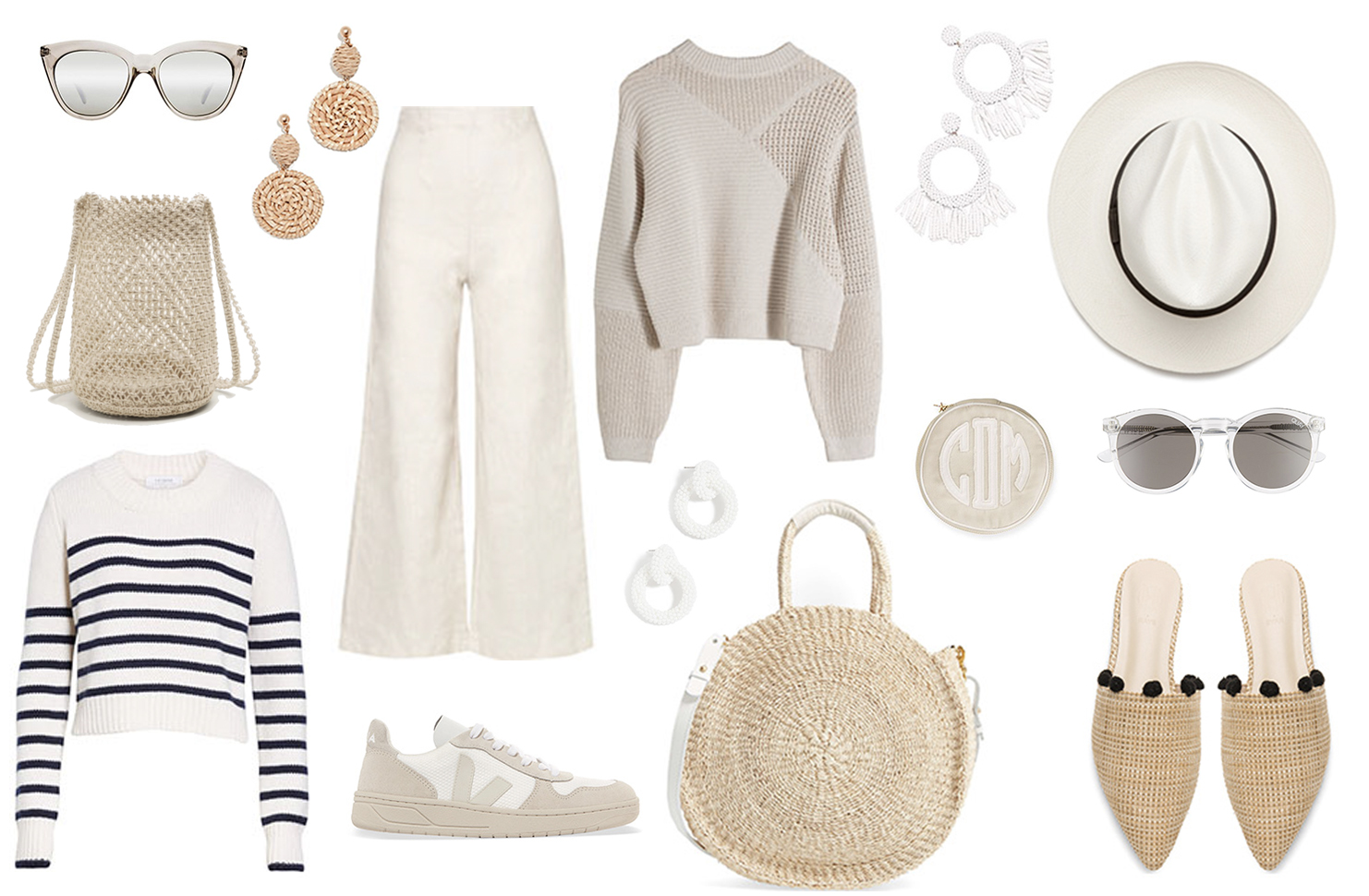 In case you missed it (but there's no way you did) today is the first day of SPRING! Where I come from, wearing these year-round is normal and a "cold" day takes place when the temps drop below 60 degrees. As much as I miss that beautiful LA weather, there's something really magical that happens when Chicago goes from winter to spring. The sun shines, birds start chirping again, flowers begin to bloom, and we all get outside when it feels "warm" which for us, starts when it's 45+ degrees. The anticipation of spring and summer is real, and we're so close to warmer weather.
I couldn't be more ready to get back into my seasonal favorites and pretty much everything I love is white which should be great around Margot. This brand (which is new to me) is a new favorite for dresses and jumpsuits, and I'll be living in these skinny jeans (in white). The high waist is amazing post-baby. And it's officially time to break out my spring scent – one I've been wearing for well over a decade now.