2019: Goals for the New Year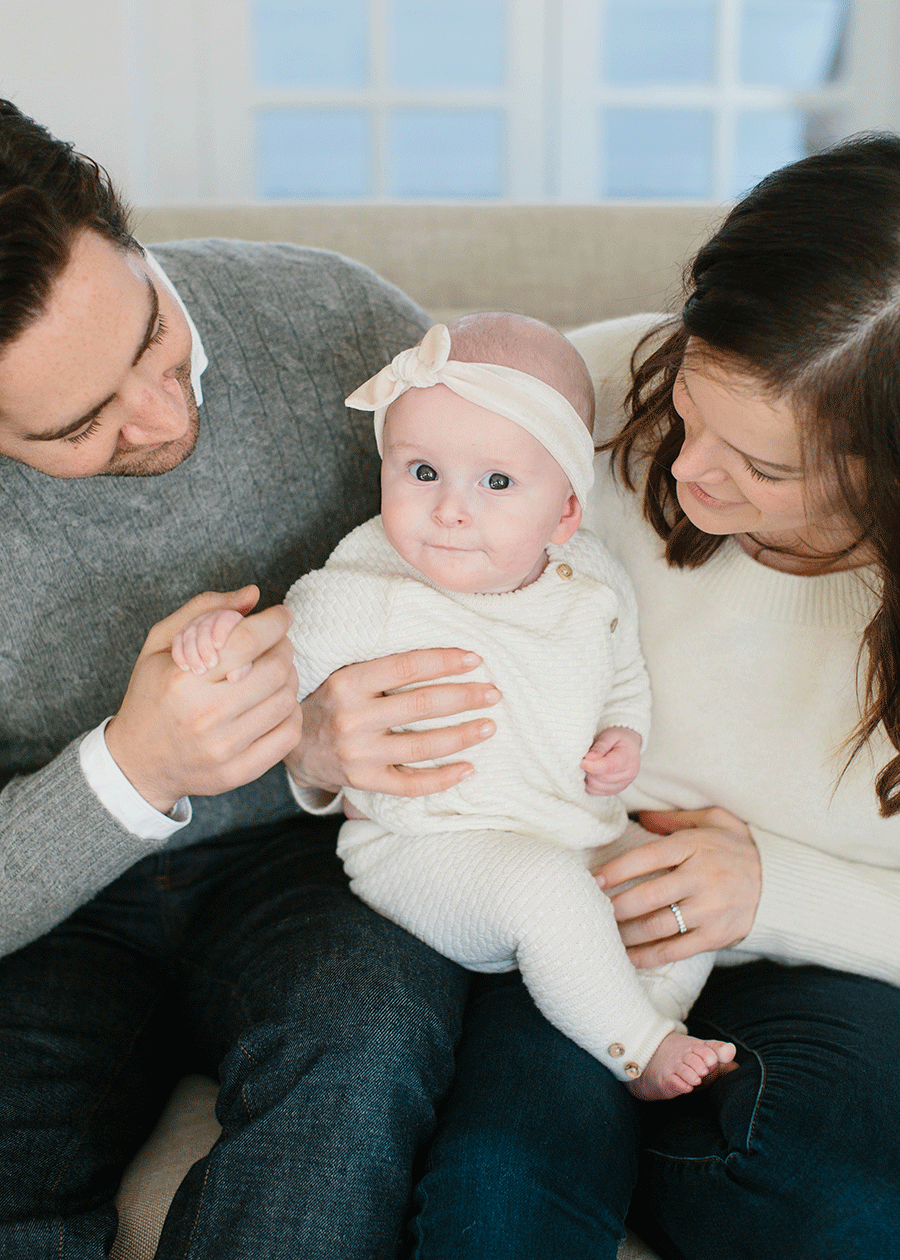 The clock strikes 12 and just like that, one year ends and a new year begins. It's just another minute of another day, but it feels different. There's so much hope, aspiration, and a desire to do it all. To make the most of the 365 days that lie ahead.
The start of a new year is a time to reflect on how much life has changed and on the things you want to do more of, less of, and be better at. I talked more about my journey to get to where I am today and some of the best moments of 2018 here. Sometimes, I can't believe how unrecognizable my life is but if I've learned anything in my 36 years, it's that things will almost never turn out the way you think they will. The most beautiful experiences come with challenges, and the longing, struggle, even heartache will make you stronger. It really is part of the journey.
I've been thinking a lot about the milestones that occurred last year and the fact that I felt like I was scrambling for a few months. Just one month after launching a second website, my cofounder had a baby and I moved into my new house the following week, while I was 7 months pregnant. These were all good things, but it felt like a lot at once. Add on trying to get the house situated and attempting to stay on top of personal sponsorships and blog posts, it was just too much. This year (I hope this makes sense) I'm hoping to slow down, enjoy the small things, take better care of myself, and to be present.
Here are my goals for 2019.
Be a good mom
This role is one I do not take lightly and I just hope Margot always knows how loved she is because I am crazy about her. I am so excited to watch her grow up and cannot believe she'll be 6 months in just a few days. This is the year she'll start to walk, talk, and become her own little person. After a rough few months and spending a lot of time at home, it's been so fun to take her out a bit more and to see her start to really take things in. I'm so excited and feel so lucky that she's mine.
Explore my city
This was on my list last year and I'm not sure how great of a job I did, but now that Margot is here, I really want to see and experience new things with her. Museums, classes, events, parks, and neighborhoods.
Read more
I need slower, quieter moments where I'm completely unplugged, and curling up with a good book sounds so lovely, doesn't it? I think I read 2 books last year. Ugh. This will likely mean less blogging (and less TV) since I do that at night after Margot goes to bed, but it needs to happen. It is so important to disconnect from everything and I miss reading. If you have any good book recommendations, please leave them in the comments below.
Take better care of myself
Pre-pregnancy, I was working out 4-5 days a week and ate pretty clean/healthy. Then I was exhausted for the entirety of my pregnancy and found myself in bed by 5PM instead of at a class, barely working out once every week or two. After having Margot, I slowly started working out again but it is such a challenge finding the time. I planned 2 workouts after work this week that will have me home for bath and bedtime, and I need to give morning workouts a try again. My goal is to be a leaner, stronger, and healthier than I am now (I am so out of shape!), so I'll be posting more about what I'm doing in the coming weeks and months.
We have some big goals for our growing company, and I am so excited to see where we take it this year. There are some big (exciting!) launches coming up soon, and we're looking for a new (bigger) office, and are hiring for The Everymom! It's so amazing to see how far we've come and I have a feeling 2019 is going to be a big year for us.
Travel with Margot
You may remember that we took Margot to Los Angeles last October. The flights were fine (better than expected) but she slept terribly at the hotel. It wasn't easy, but traveling is something we love and want to share with her. We're hoping to take a short, easy, warm weather trip this winter, and in August, we'll be traveling to Italy! I didn't make it to Europe until I was 31 so I just hope she grows up appreciating, understanding, and experiencing how amazing our world is.
Invest, save, and spend wisely
We've been putting money aside each month and our (big) goal is to buy an investment property this year! We shall see how that goes!
Finish our house
In the coming months, we plan on redoing our 2.5 bathrooms, cleaning up our basement (paint and cabinets), and finishing our bedroom, sunroom, and office. Like everything else, it's so hard to find the time to do things like design 3 bathrooms, but I'm excited to have each room in our house feel a little more complete and cozy.
Give back
There are a few ways I want to do this. First and foremost, volunteering. As you may know, I'm on the board at PAWS and usually help bring in donations for one big event each year. Most recently, I volunteered at Boys and Girls Club around the holidays, and that's something I want to do throughout the year.
Cook
I'd really like to expand my (very minimal) culinary abilities. Last year, I had a goal to stop making the same roast chicken and you know what I did? I made some quesadillas (siete tortillas are the best) and literally nothing else.
Bake a pie
Or cookies. I just want to successfully bake something. 
Keep Blogging
There are only so many hours in the day, but I hope to continue blogging weekly. It's something I really enjoy, and it's been such a big part of my life, so I hope I can find a good "balance" and keep at it. It's also been such a wonderful experience getting to partner with so many brands that I love.
I want to thank each and every one of you (yes, again) for reading my blog and following along on this journey that is my life. The New Year clearly has me feeling sentimental. I am so thankful and appreciative for all the wonderful messages/comments I get from some of you (mostly on instagram). Knowing that I'm inspiring anyone means more to me than I can possibly express in a blog post. I would have given anything for someone to make me feel less lost and alone when I was in my 20s, so knowing I get to be that person is truly incredible. I am so thankful for each of you.
Happy 2018! What are some of your goals for the new year? If you had to choose just one thing to focus on, what would it be?