Adjusting to Life as a New Mom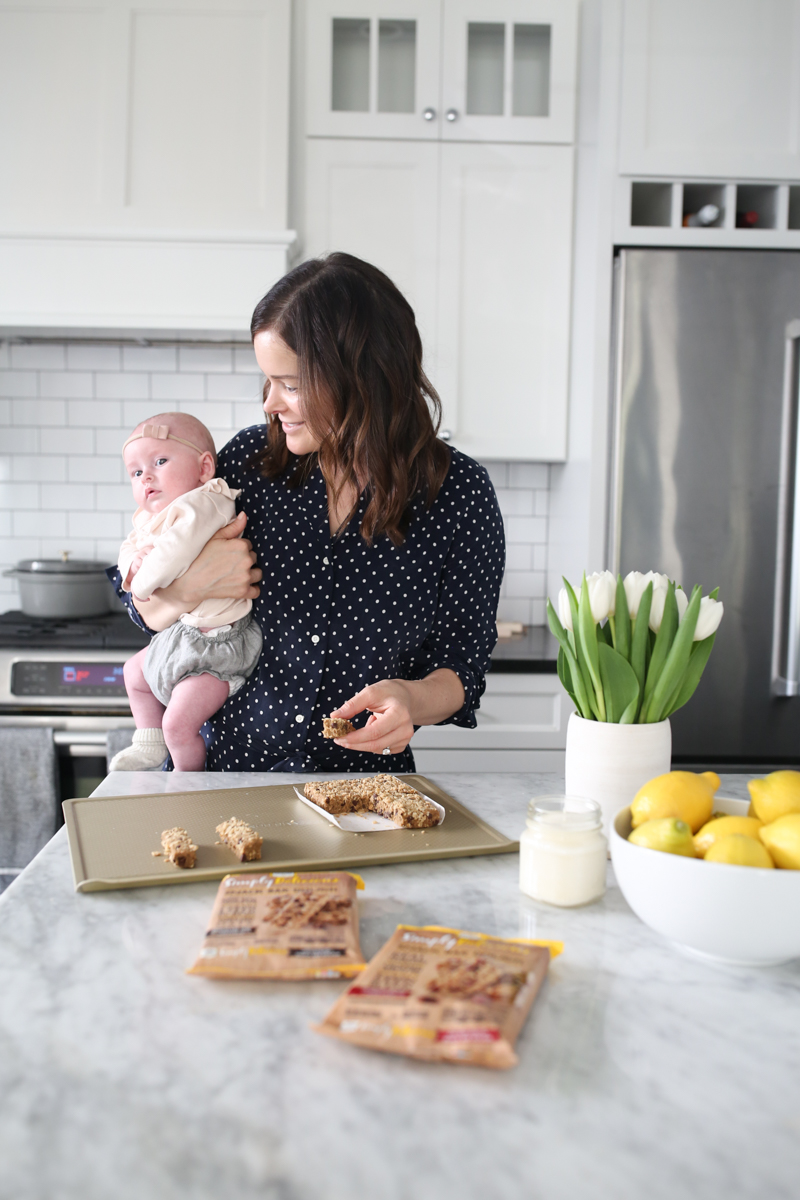 I'm going to go ahead and state the obvious. Being a new mom and the identity shift that comes along with motherhood is really hard. It's also the most amazing thing in the world and I still can't believe how much I love this little person. Now that I'm 2.5 months into motherhood, I feel like I am finally, kind of (sort of) starting to get a handle on being a mom and a person. I am so excited to partner with Nestlé® Toll House® to talk about how I'm adjusting to life as a new mom and to share their new Simply Delicious Snack Bar Dough which has become a go-to snack in our house.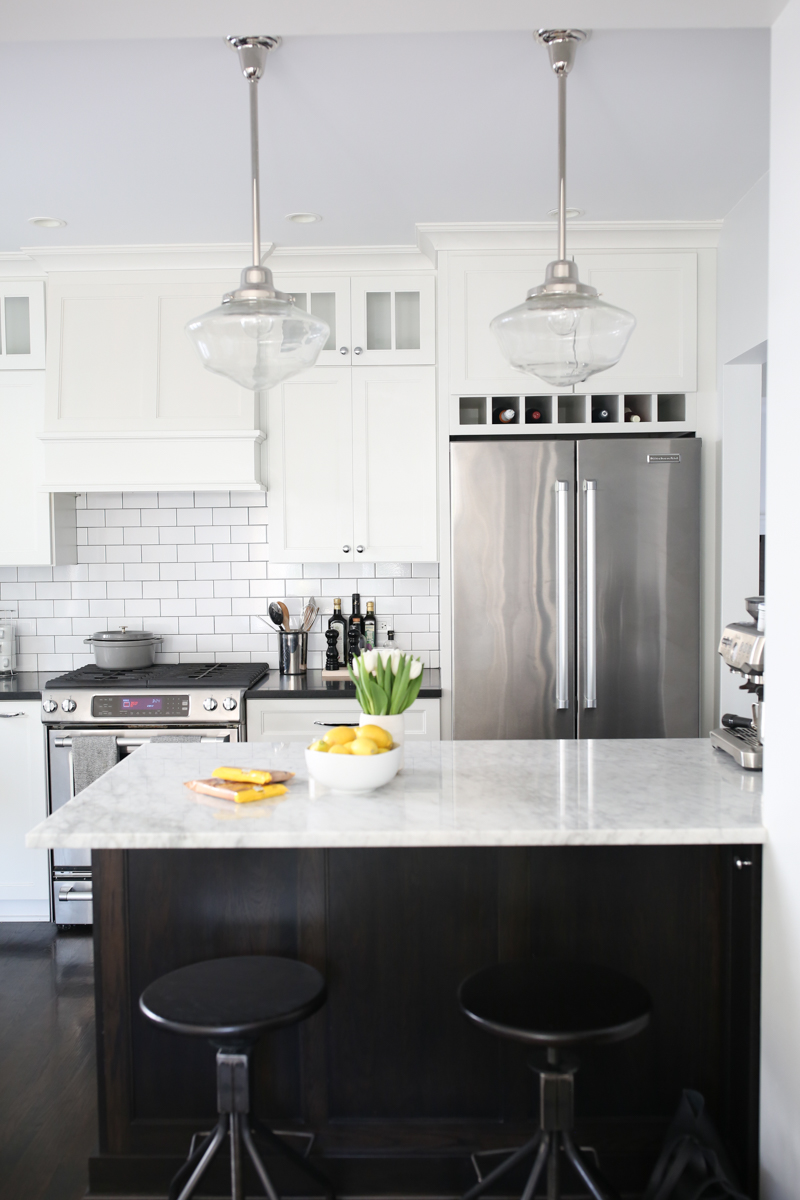 The first two weeks of parenthood were really easy for us. Margot slept all the time, taking her out was so easy, and we had lots of time to connect with family and friends. Then she woke up and we spent the next 6 weeks soothing a fussy baby and trying to figure out when we might have time to do things like eat and sleep. It was so hard and felt so isolating. There were days I didn't leave the house and having friends call or stop by really helped. Short meet-ups with friends allowed me to connect without trying to make big plans that might be really hard on us. Everyone kept telling us it would get better soon.
And today, I'm here to tell you the same thing. It really does get easier. At around 9 weeks, Margot started enjoying baths, and realized she could touch her toys and enjoy the world around her. She is so much more content when she's awake, and I can usually tell when it's time for a nap before she ends up overtired and miserable. Once you start to find a groove or get the glimmer of a potential groove heading your way, and you're able to carve out some time for yourself, it's just such a game-changer. For me, that meant spending time with friends, working with The Everygirl / The Everymom team, exercising, and eating right.
I started working out again 8 weeks after having Margot, and carving out that hour for pilates or yoga has felt so, so good. I've found that it's not always easy to find the time to leave for a workout, so I'm trying to figure out an option I can do at home before or after work, and during Margot's naps. My friends with new babies have been adding in at-home workouts so I'm trying to figure out something I might enjoy and I am very open to any and all suggestions.
I've been trying to be mindful of what I eat, so we've been doing weekly meal prep – anything that cuts down on cooking and cleanup time is key. We grill chicken, roast vegetables, and have tons of fresh produce in the house, which makes throwing together our own salads or bowls so much easier. Throughout my pregnancy, I always seemed to want a warm chocolate chip cookie and I still do, but I'm not much of a baker (I've baked a few sad pies) and we don't really need a dozen cookies in our house because you know…we'll eat all of them.
Enter Simply Delicious Snack Bar Dough by NESTLÉ® TOLL HOUSE®. It's an easy-to-bake snack bar that satisfies that warm cookie craving. Just break off the number of bars you'd like (hello portion control) and pop them in the oven for 10 minutes. Even I can't screw these up – they're so easy to make. Simply Delicious Snack Bar Dough comes in two flavors – Chocolate Chip with Toasted Oats and Cranberry Walnut with Dark Chocolate. Get $1 off at Walmart and Meijer.
Whether you're finding time to exercise, connect with a friend, nap, or have a favorite snack, taking time for yourself is everything. I miss my baby when I'm not with her and I maybe check her monitor a few times while I'm out, but giving myself that time to do something for me makes me a better (and more relaxed) mom, wife, friend, and person.
If you're a mom, I'd love to hear from you. What is the one thing you wish you knew before becoming a mom?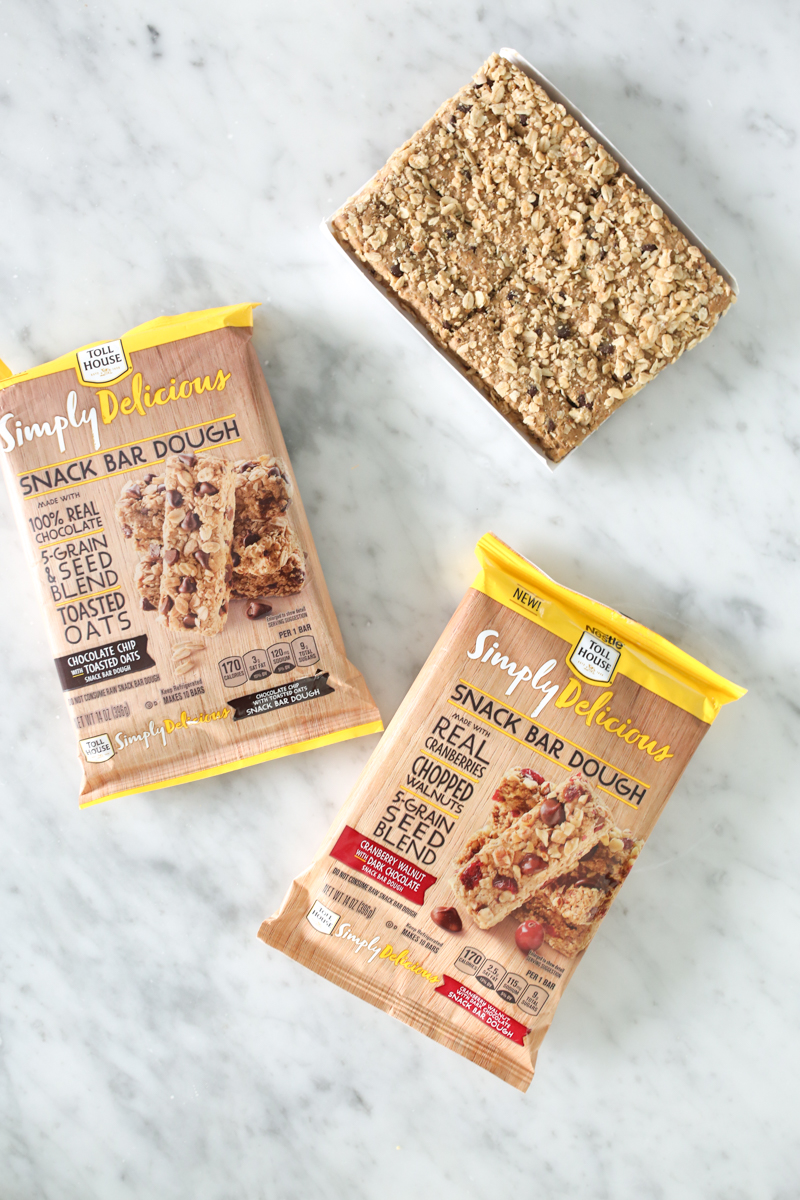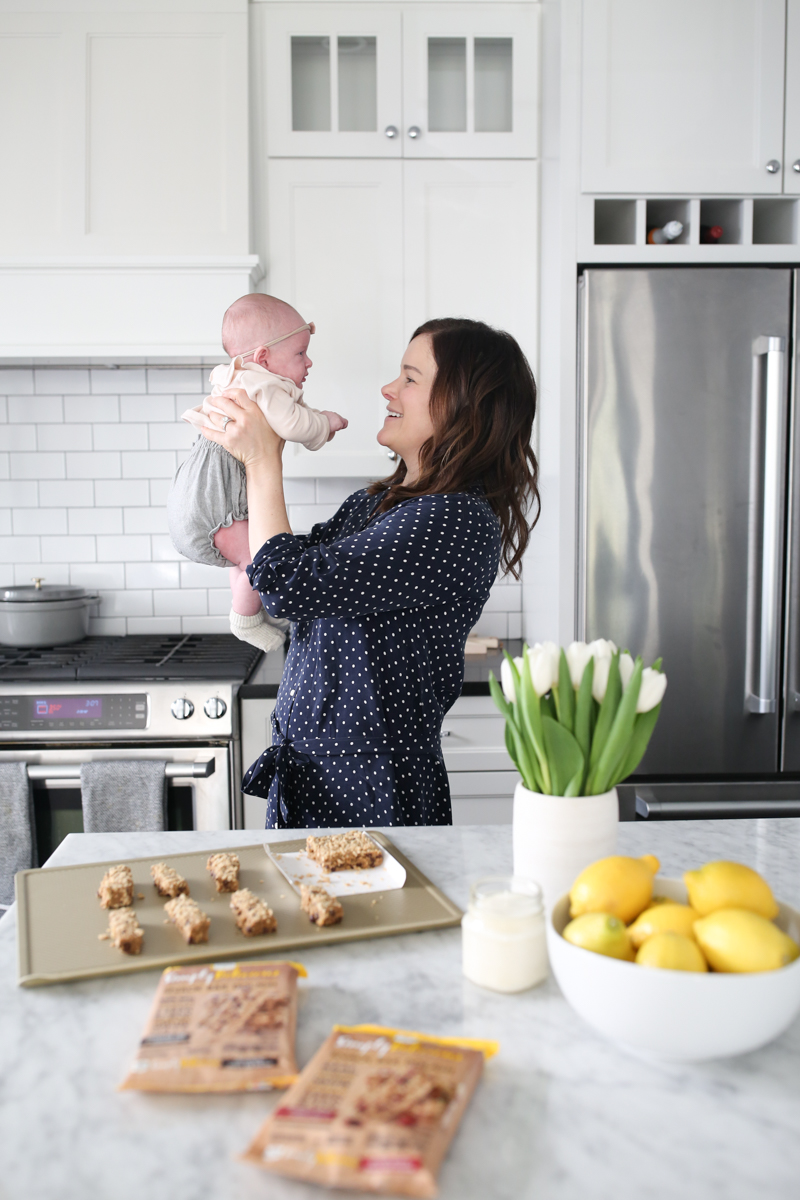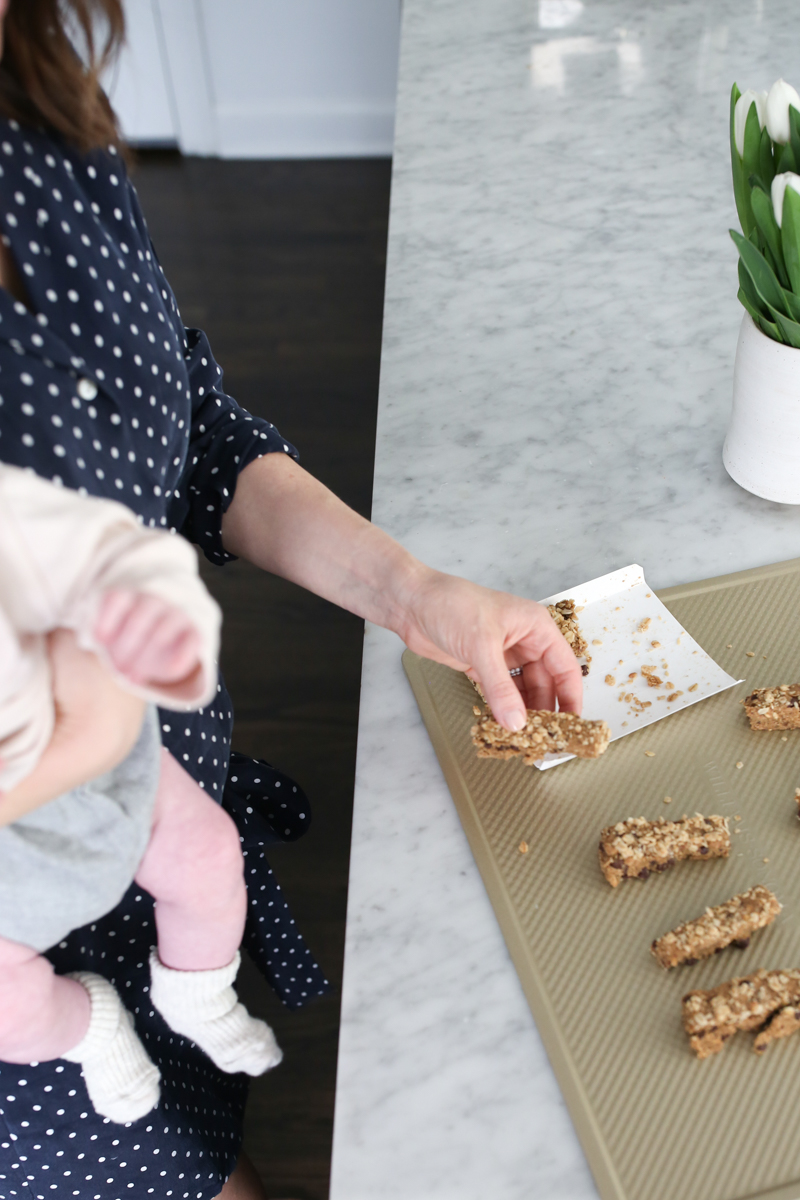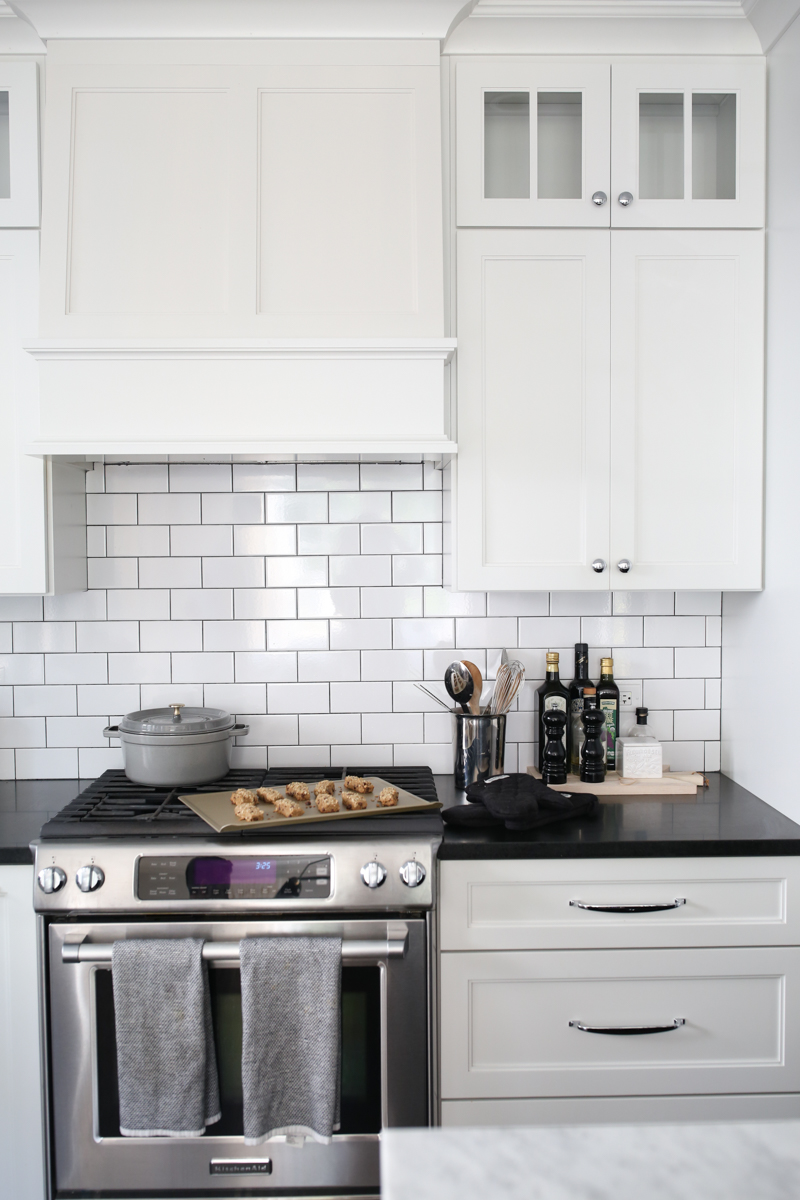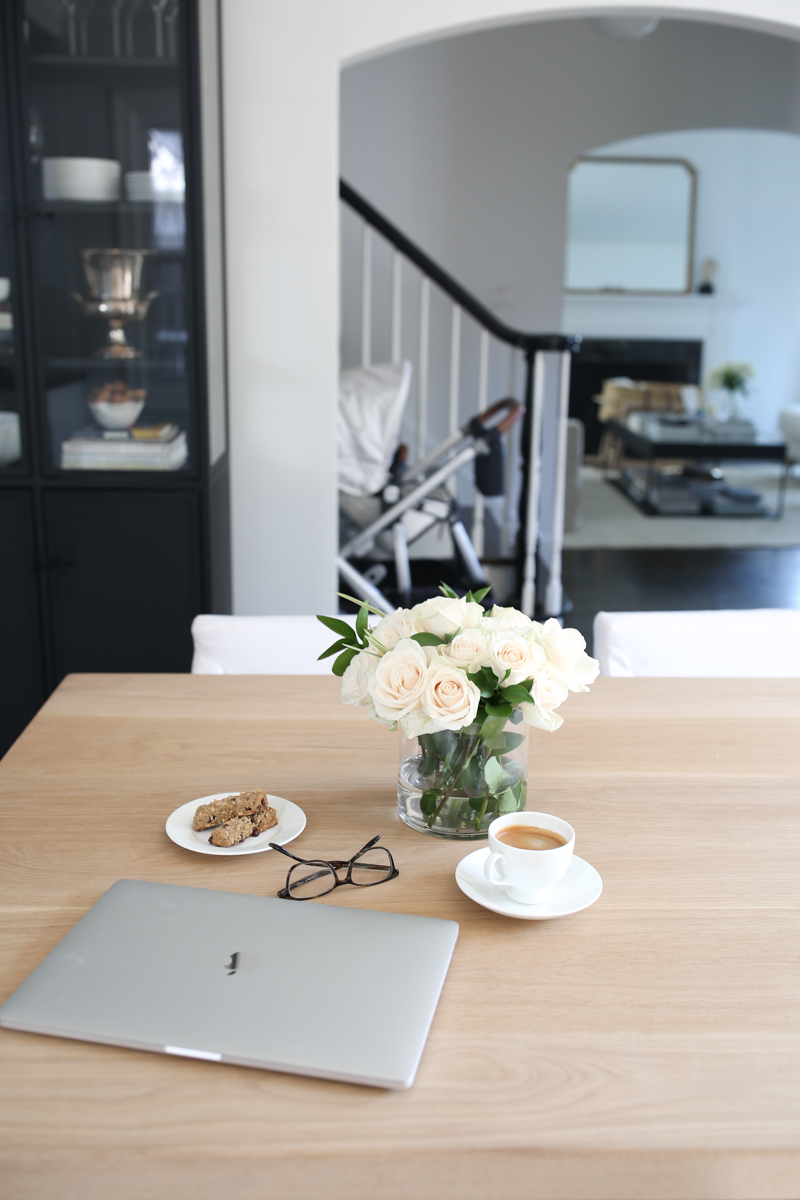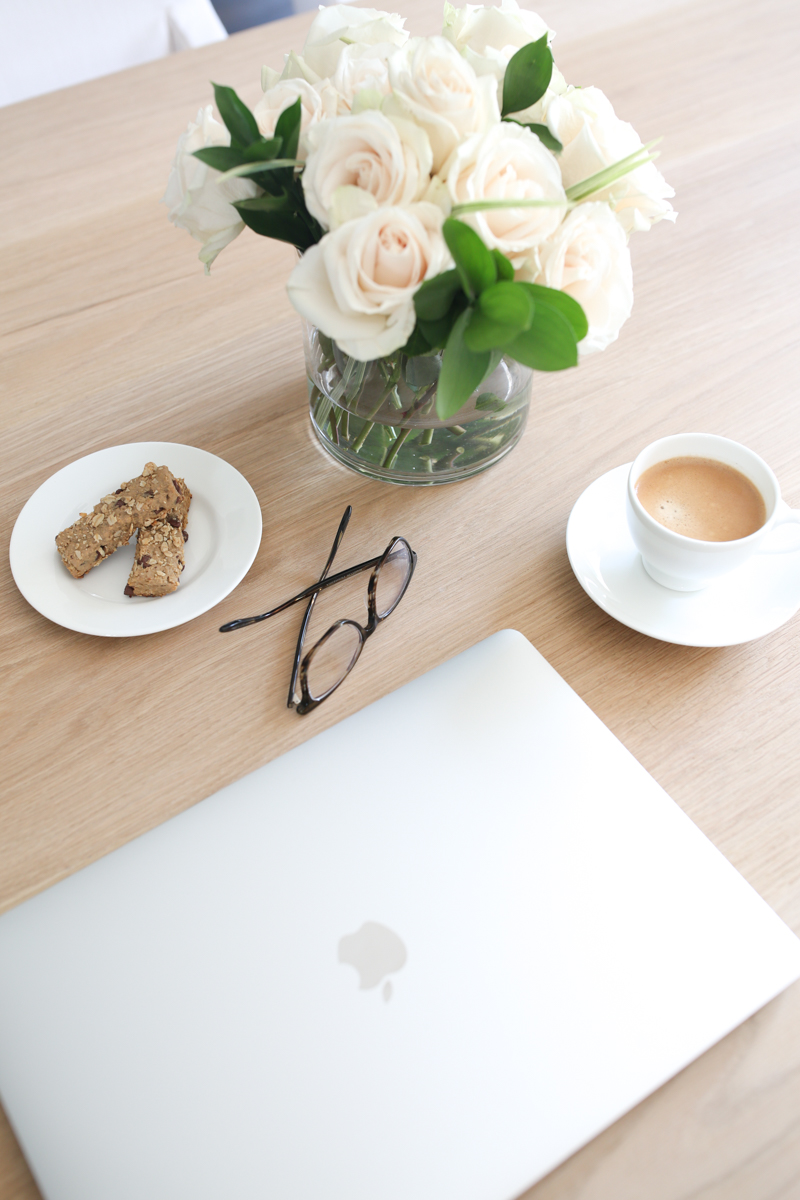 This post was sponsored by Nestlé® Toll House®. All opinions are my own.