Where I Registered for My Baby Shower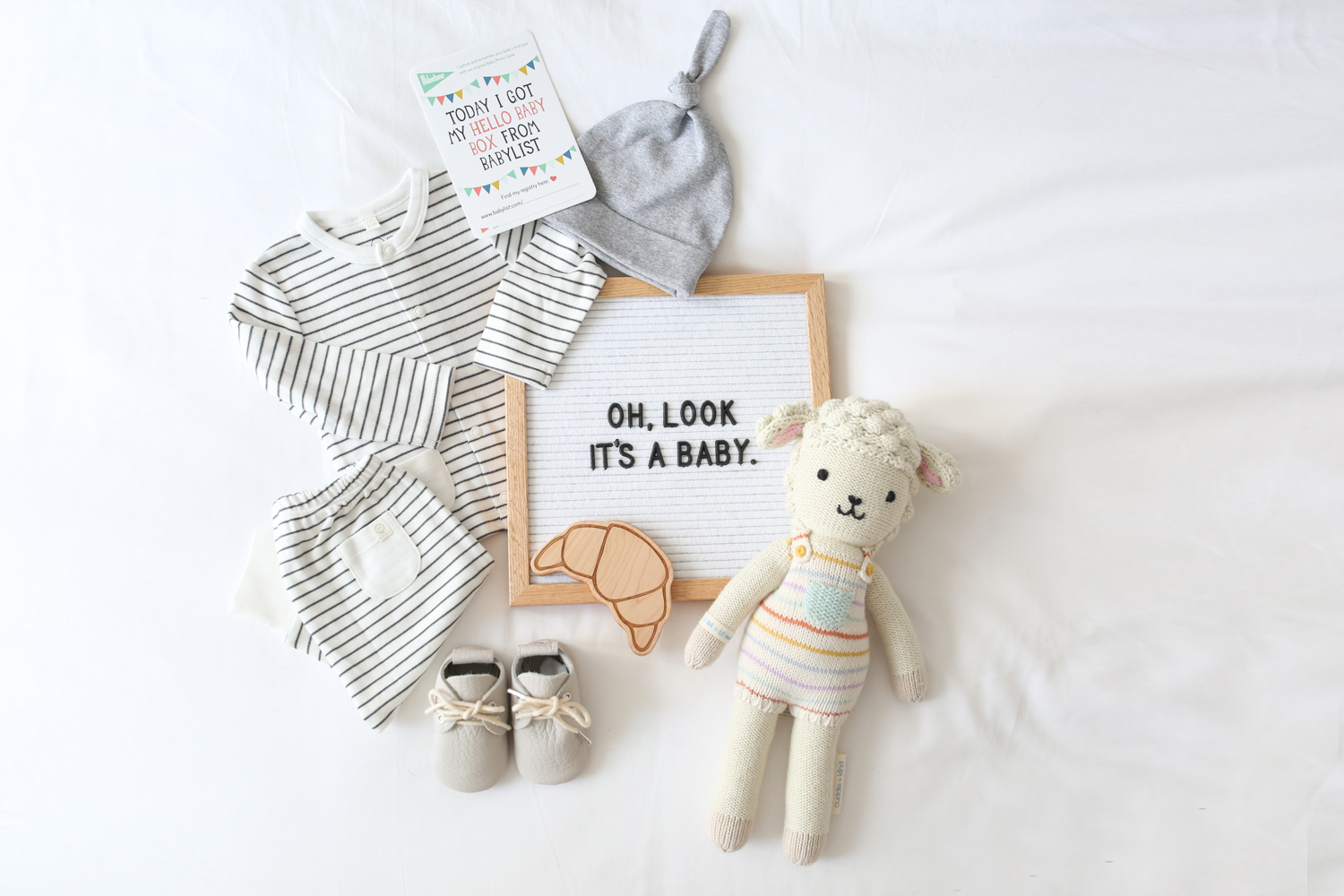 I have been getting lots of questions from both readers and friends asking what stores I'm registering at and what some of my favorite things on my registry are so far. Since I am just a few days away from my baby shower and about two months away from the arrival of my first baby, it's time to finally talk about my registry. I'm planning on sharing a post about what I registered for soon but today, want to talk about where and how I registered.
So where am I registering?
You know I prefer when things are streamlined, right? And choosing just 1-2 stores sounded so…limiting.
But I only have one registry. At Babylist.
I was so excited when Babylist wanted to partner because I had already created my registry, so it was an easy "yes". The experience has honestly been fantastic and my friends/family who didn't know about Babylist think it's the coolest thing ever.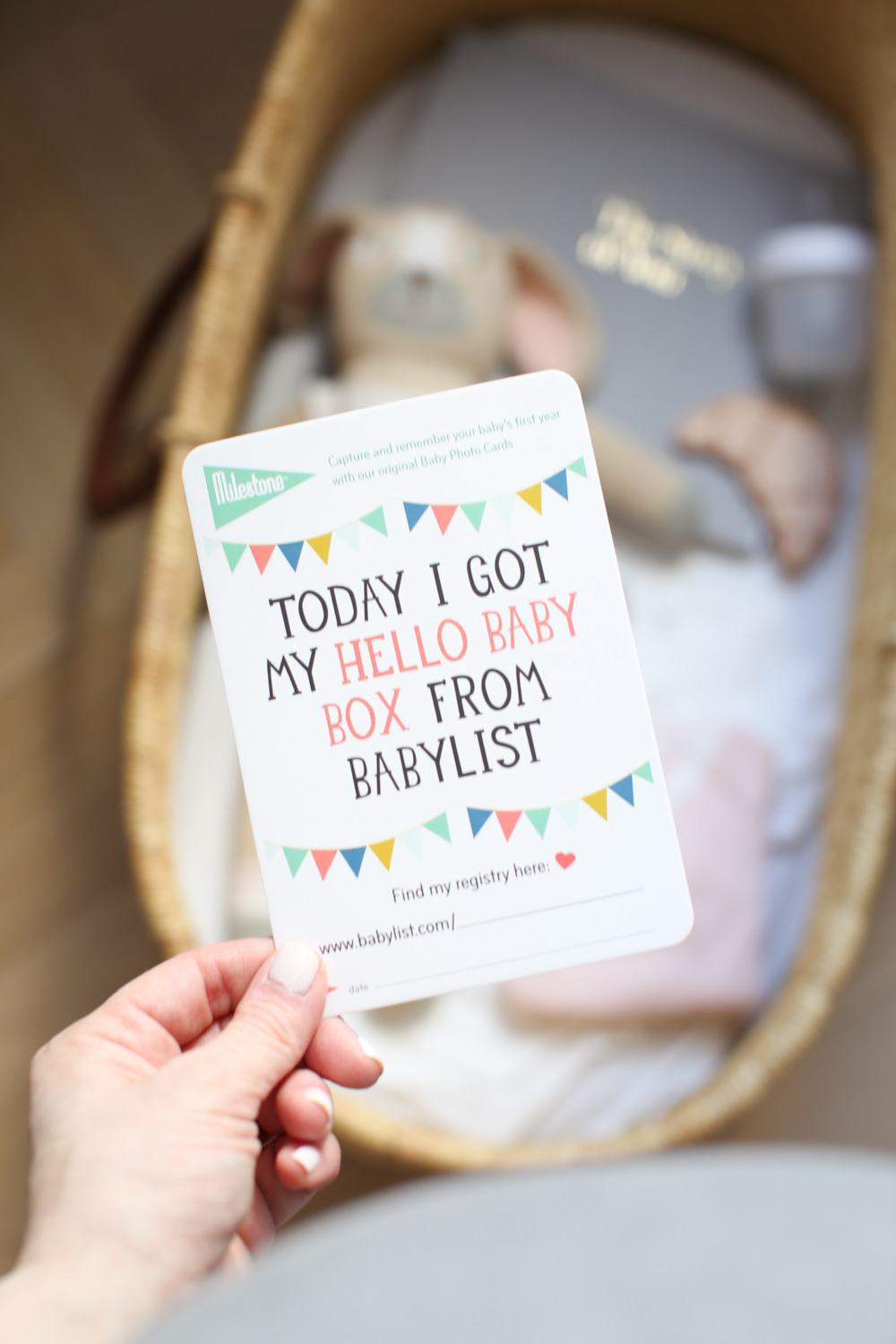 Why Babylist?
There are so many reasons to sign up for Babylist.
You can literally register everywhere – from Amazon and Nordstrom to Blablakids and Etsy. I love supporting small business and let's face it, they tend to make the cutest outfits, toys, and accessories, so being able to add those made it all that much more fun.
You can also register for meals, house cleaning, dog walking, and anything else you might need.
Let's talk about the Hello Baby Box, a gift from Babylist after you set up your registry. The boxes vary month-to-month and are valued at up to $160 including offers, and are such a great way to find new products and brands.
I'm excited to try these Cetaphil baby products and love the look and feel of this boon NURSH bottle. The coupons and samples were well worth it, and there was a little pamphlet with a few tips, too. That's something else I really love about Babylist. When creating my registry, I was able to browse by category and other registry favorites. Reading reviews and getting tips on what and how much I actually need made the process so much easier.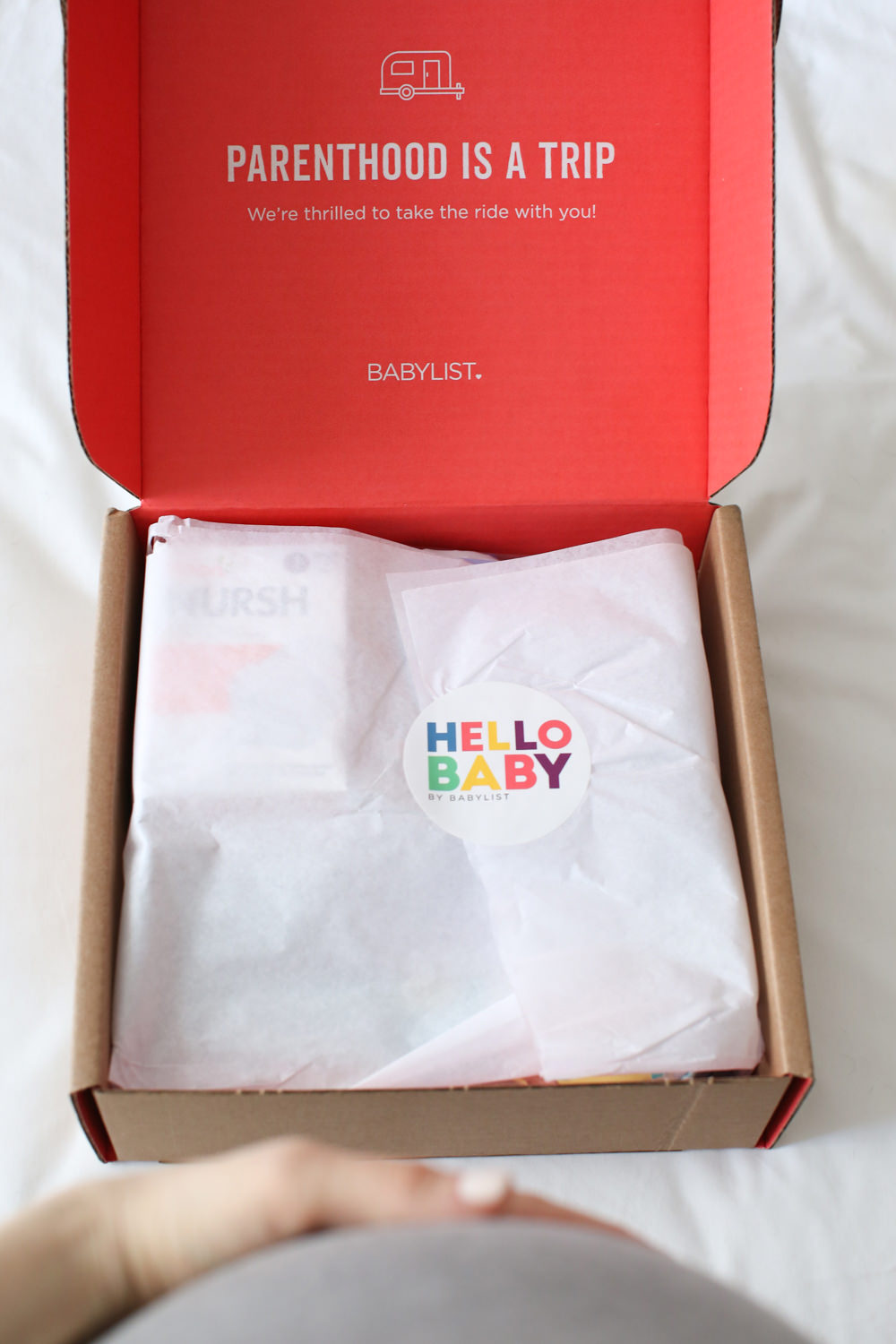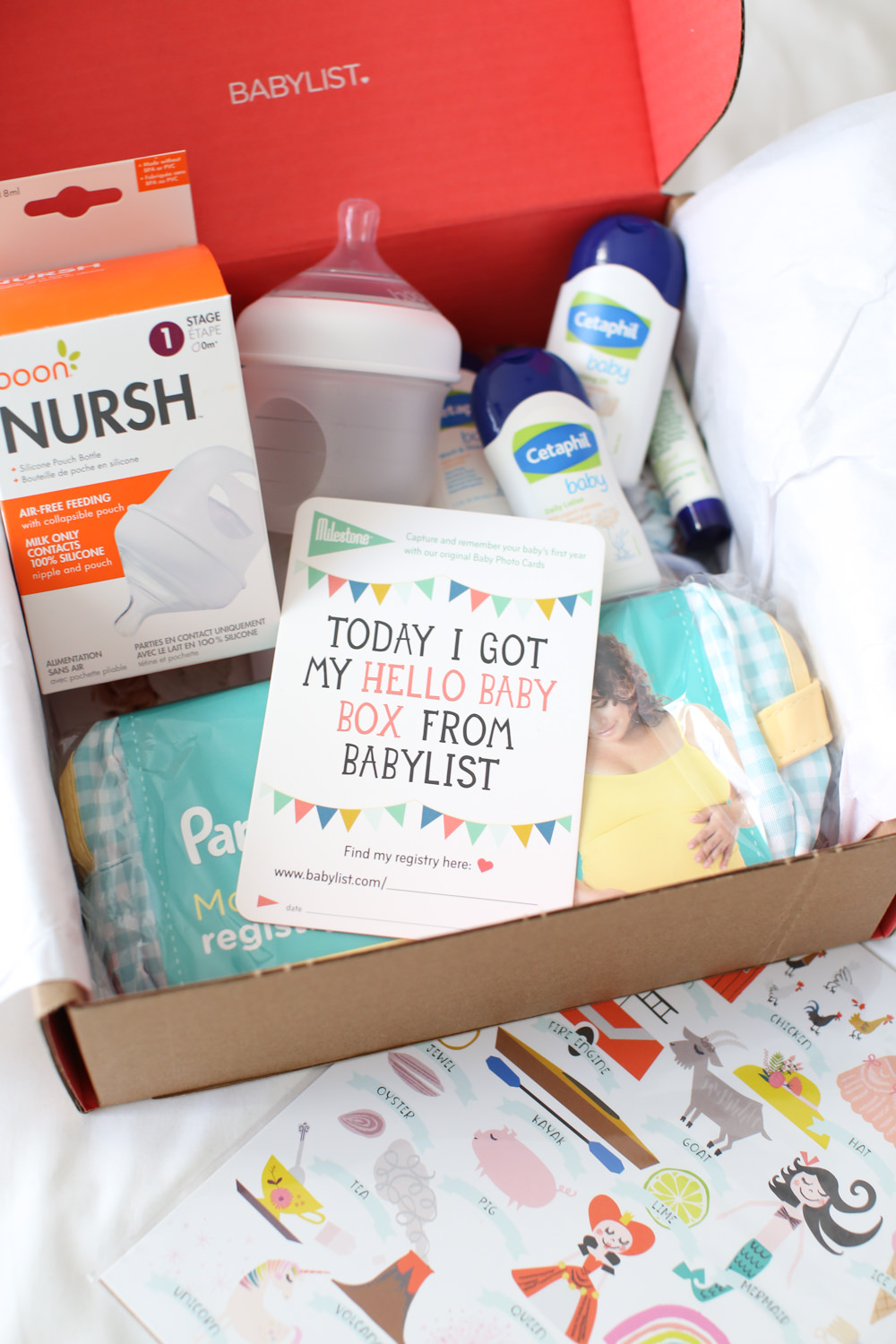 Along with the Hello Baby Box…
You can register anytime, too. I mostly used my desktop, but the Babylist app is the coolest thing ever.
You can create cash funds for anything you want or need.
Feeling a little overwhelmed? Babylist is here to help with guides, sample registries, and pregnancy week by week posts. It served as the best guide for both my pregnancy and registry. Oh, and their size comparisons in my Babylist emails were hands-down my favorite. I would much rather compare my baby to the size of Cher's cell phone in Clueless (an actual Babylist reference) than a piece of fruit.
Free shipping on orders over $25 shipped by Babylist.
Your guests can shop wherever they'd like. They can buy in-store or at the store of their choice.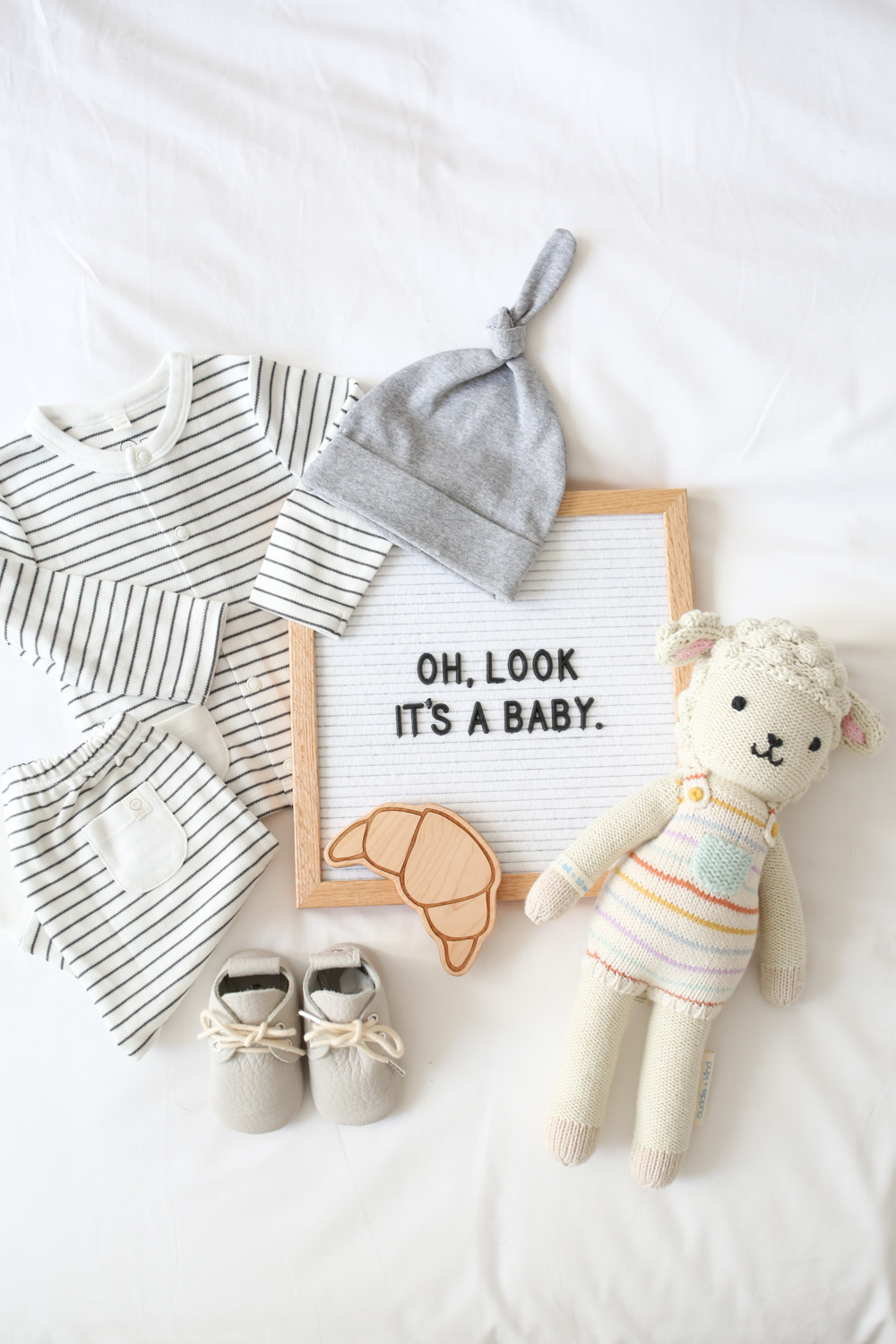 Setting up your registry
Adding something new to your registry is so easy! In this case, I went to Loveevery's site, clicked "add to babylist" and voila. The cutest little play gym was officially added to my registry and once it was purchased, I received an email notification, and it was filed under "reserved and purchased"! I love that you're able to see a full list of who was purchased by what (you don't have to look at this if you prefer surprises but you can if you'd like). That list is sure to make the thank you card writing process a lot easier.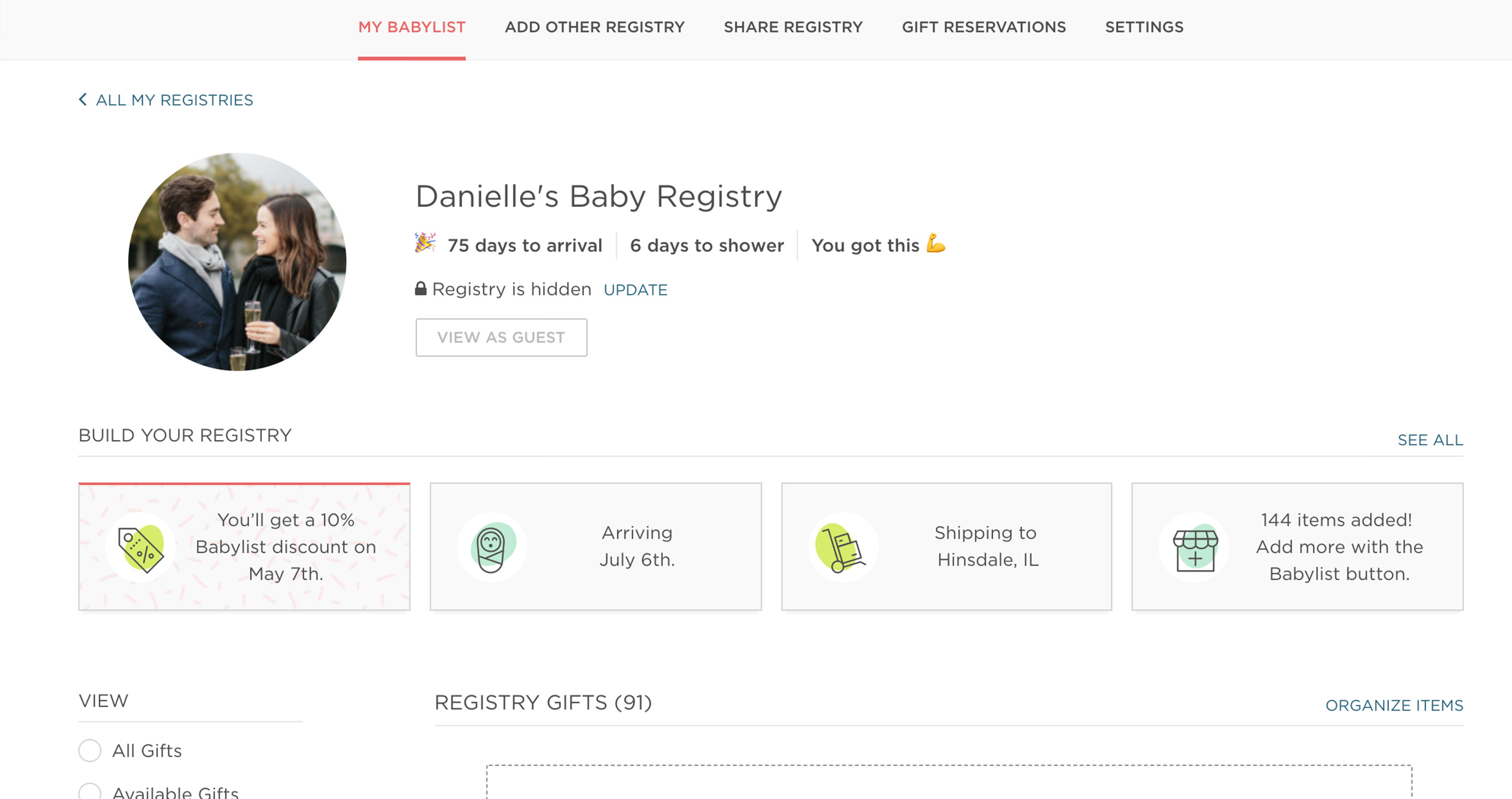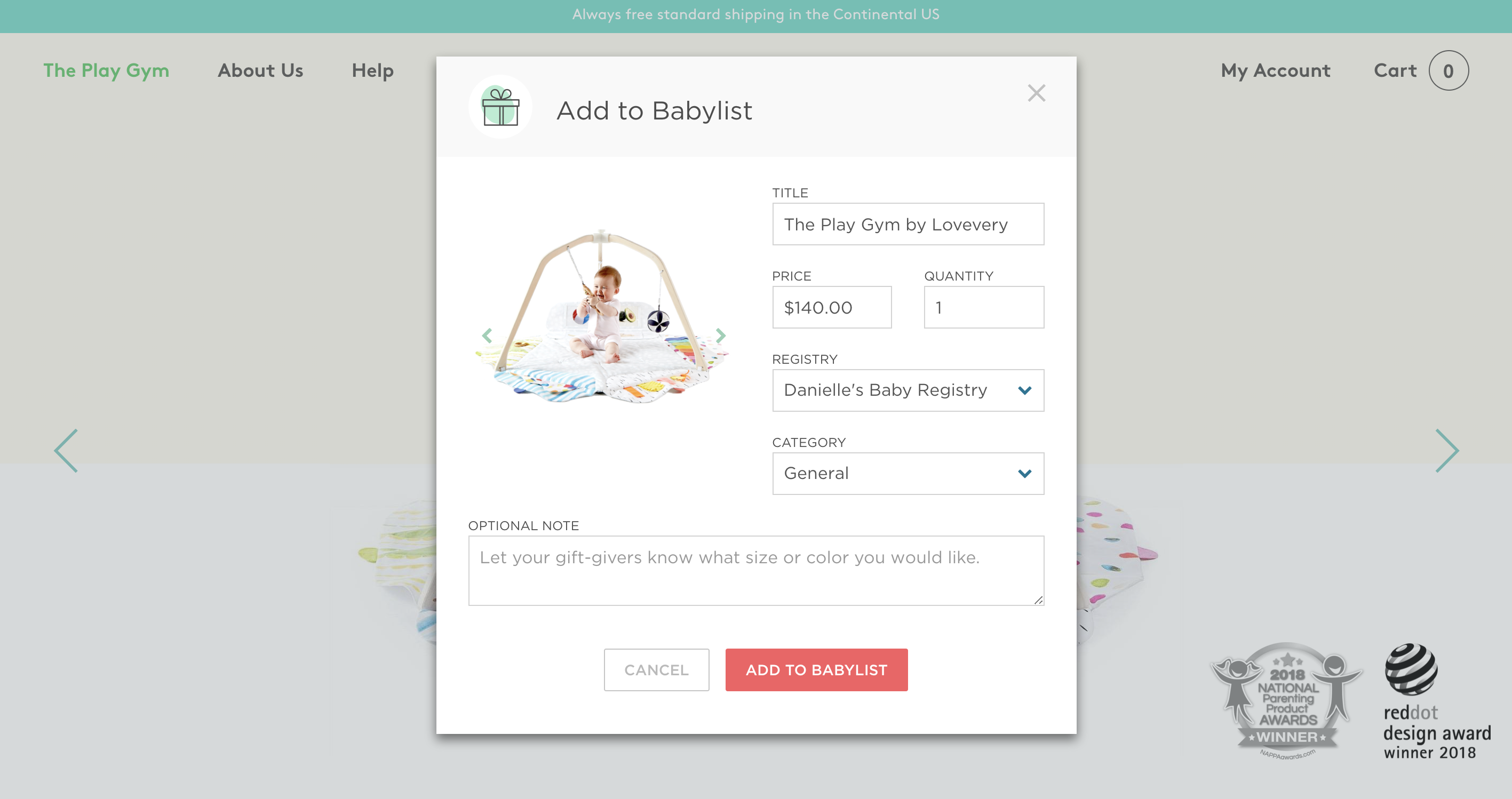 Once you add the "add to Babylist" button to your browser, adding items from any online shop can be done with the click of a button. A few weeks in, I downloaded the Babylist app and may or may not have played around with my registry on my phone late at night when I couldn't sleep. You can browse by store or price and view both available and reserved or purchased gifts.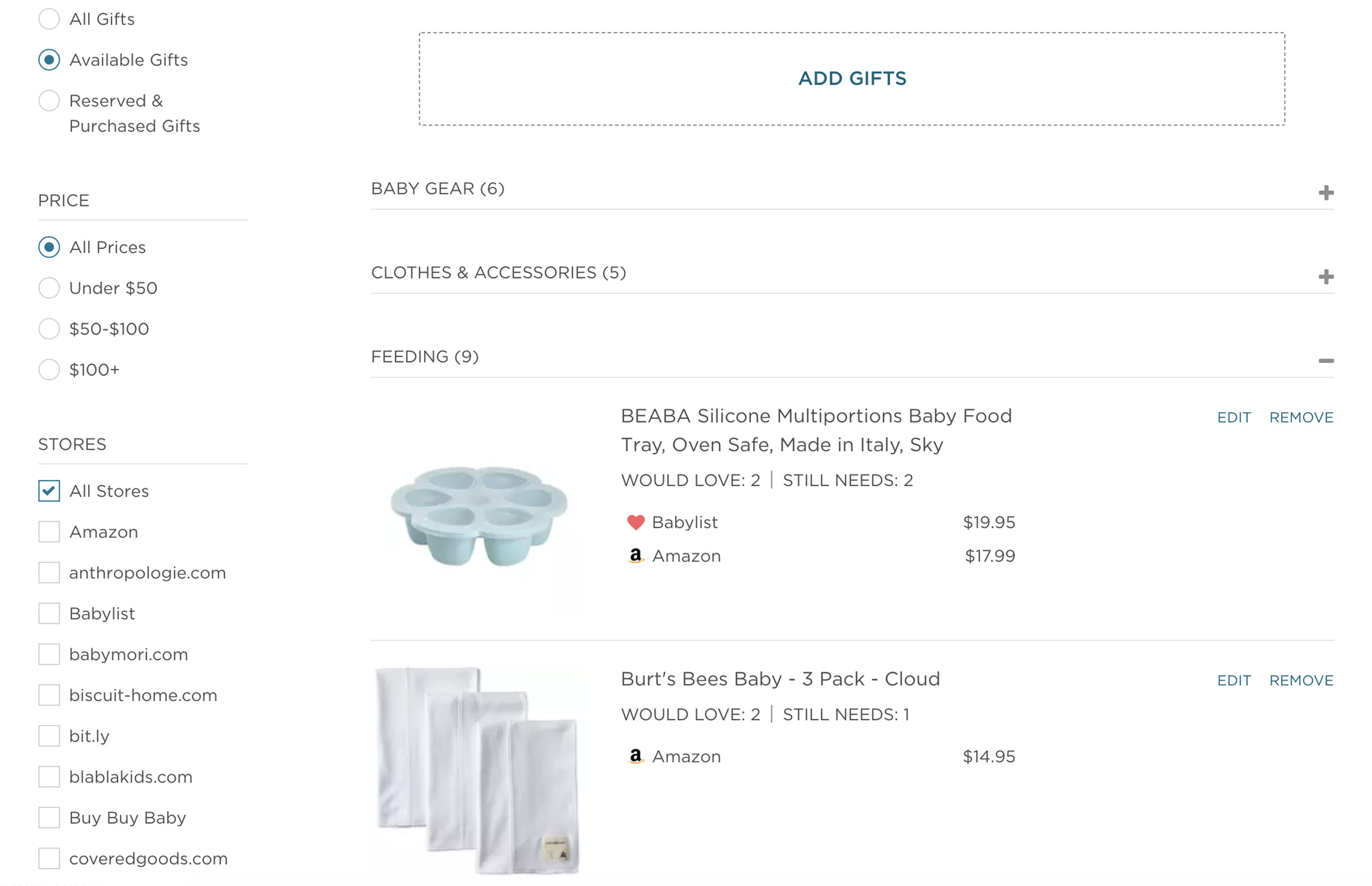 I mean, look at this list of stores in my registry! And that's not all of them.
Start your registry today and click here for your free Hello Baby Box.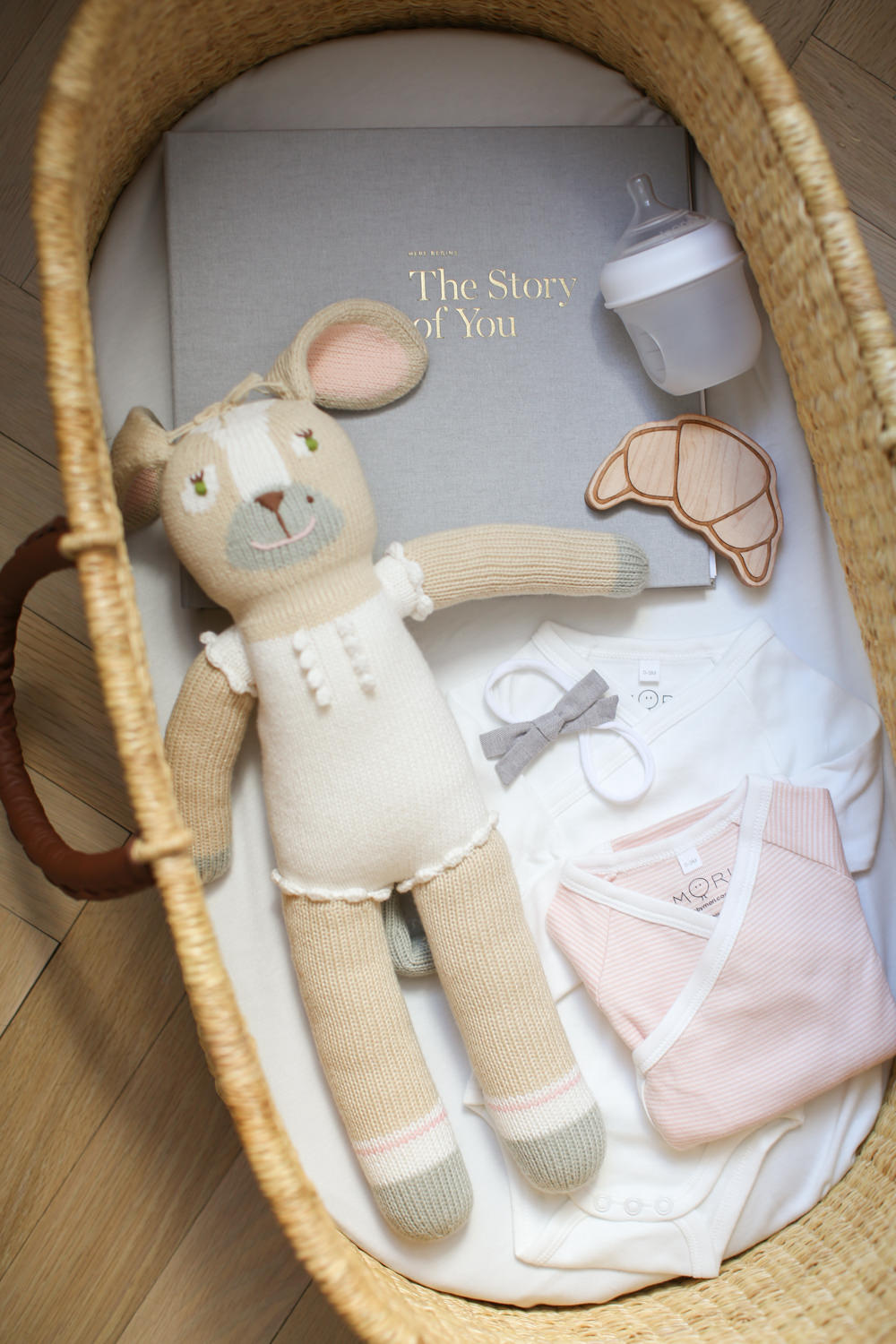 A Few of My Favorite Baby Gifts
From these baby basics for the first six months to the best new products of 2018 (did you know Pampers makes natural diapers and wipes? Amazing!) it was these baby registry guides (and a little help from my friends with babies) that helped make the registry process as easy as it was.