Nursery Inspiration: Let's Talk About Wallpaper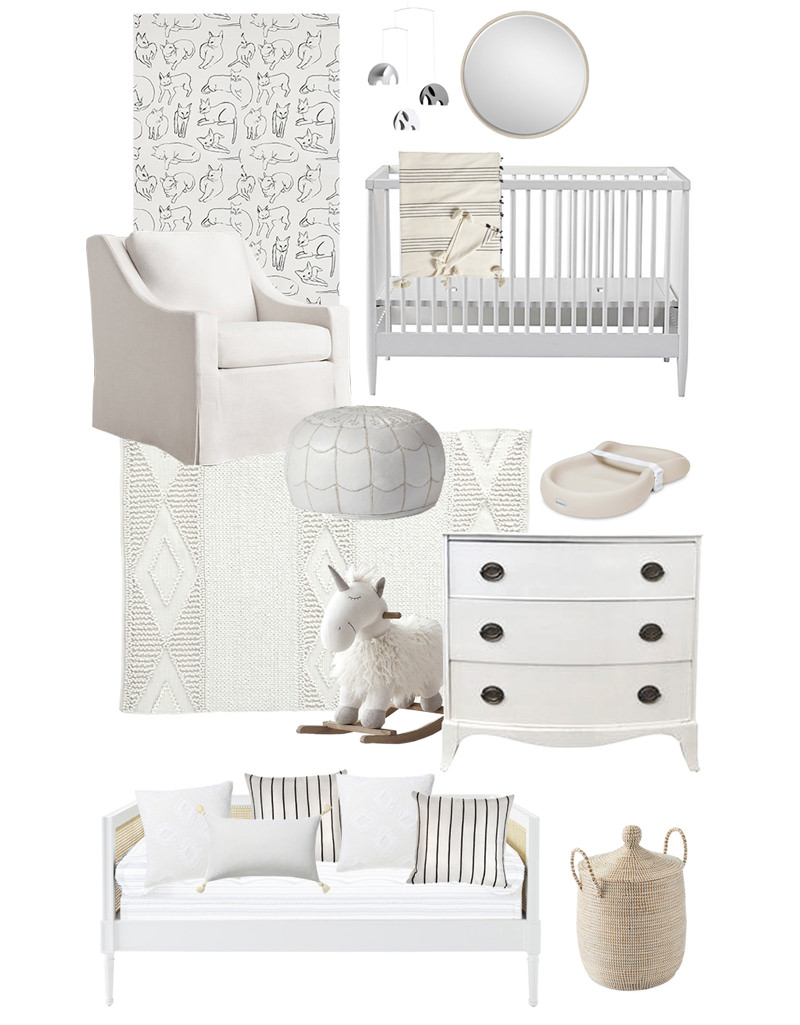 With my baby shower less than a month away, I recently found myself lost in a sea of baby gear and somehow ended up looking at nursery decor for our non-existent nursery. Having a room for our baby girl may be a few months away, but it's been fun to start putting some ideas together. It isn't my goal for our baby to feel stimulated by the room she sleeps in since she'll have toys and a play area for that. I'd love for this space to feel cozy and calm.
The glider will probably end up being a natural or light grey color since white seems too risky and I may bring in a few blush pillows. We'll see what happens. Nothing has been ordered although someone did get us that adorable fluffy unicorn rocker and I'll be using my white MegMade dresser that looks really similar to this one. I still have to figure out shelving, lighting, and decor (and I still need a nursery) so things will probably look a bit different in the end. I've included links to everything above and a few extras below!
What I really want to talk about is this wallpaper
I'd love to wallpaper the wall behind her bed but everything feels too bright, babyish, or formal. These bunnies (in grey) are on my short list but these cats are in the lead. I realize people have strong, negative feelings about cats but I love (and grew up with) them. Conor isn't exactly a fan but I talk about getting a kitten pretty regularly and if you saw my not-exactly-sober instagram stories from our honeymoon, I spent a significant amount of time petting Italian street cats everywhere I went so it makes me especially happy. When I sent my friend Josh this nursery board and his reply was the best. "I f*cking hate cats but I f*cking love that wallpaper!"
Do you guys love these cats as much as I do?! Which one would you choose?