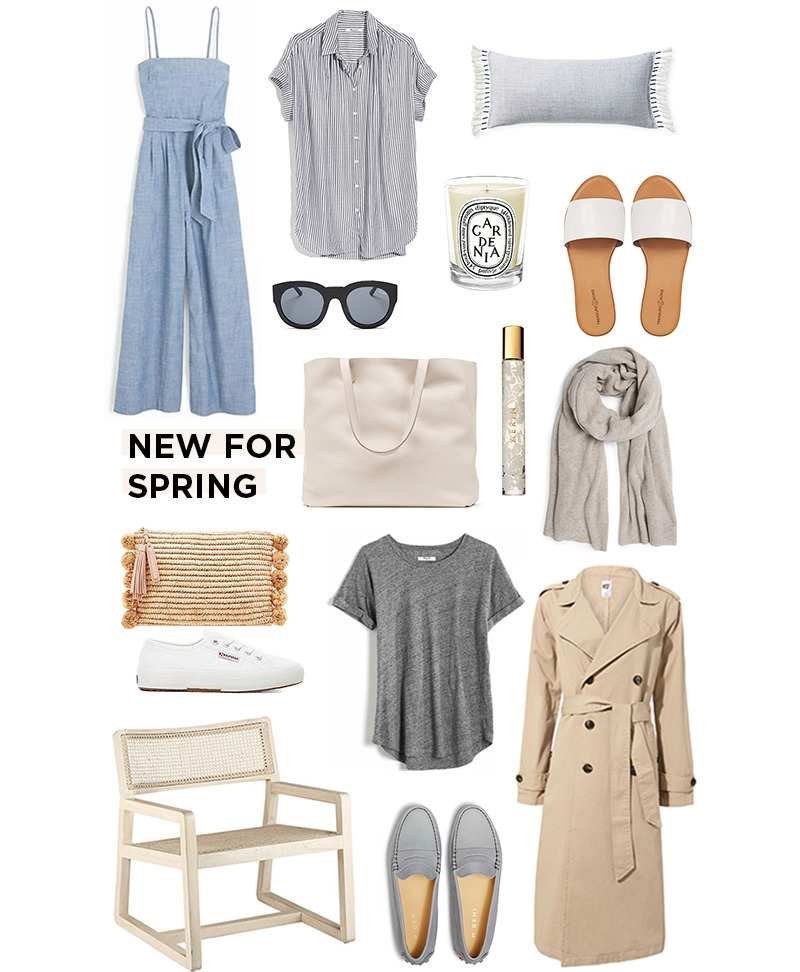 I'm not sure how it happened but it's already SPRING and it's been sunny until after 6PM and I feel like a new woman minus the pregnancy exhaustion which has come back in full-force this week. Or maybe it's a cold or allergies but whatever. There are hyacinths on my coffee table we're getting closer to being able to run around the city in sandals (I'm from LA so that's a thing for me) with a straw bag in hand. It's sunny and I've been living in these and these – spring. is. here. 
When it comes to clothes, I'm a little stuck because finding maternity pieces I like hasn't been the easiest. I've had pretty good luck with DL1961 jeans but just got one of these Madewell tees (size small, not maternity) and love how it fits, so I'm ordering a few more in small and medium to get me through the next few months. I wore this dress in Florida (in Navy) but it's still too cold for dresses, so I'm counting down the days until I can wear that and my new Storq tee dress, too. I was told to just pick up a few sweaters that aren't fitted in a medium since I'm usually a small, and they'll be cute and oversized next fall/winter. This bump is getting big and for the first time ever I actually have nothing to wear. But for real.
And decor. I can't stop thinking about refreshing our home for spring – light wood cane furniture (not for spring – just in life), linen, and fresh floral scents. Here are a few of my favorite favorite spring essentials.