Your Career Questions Answered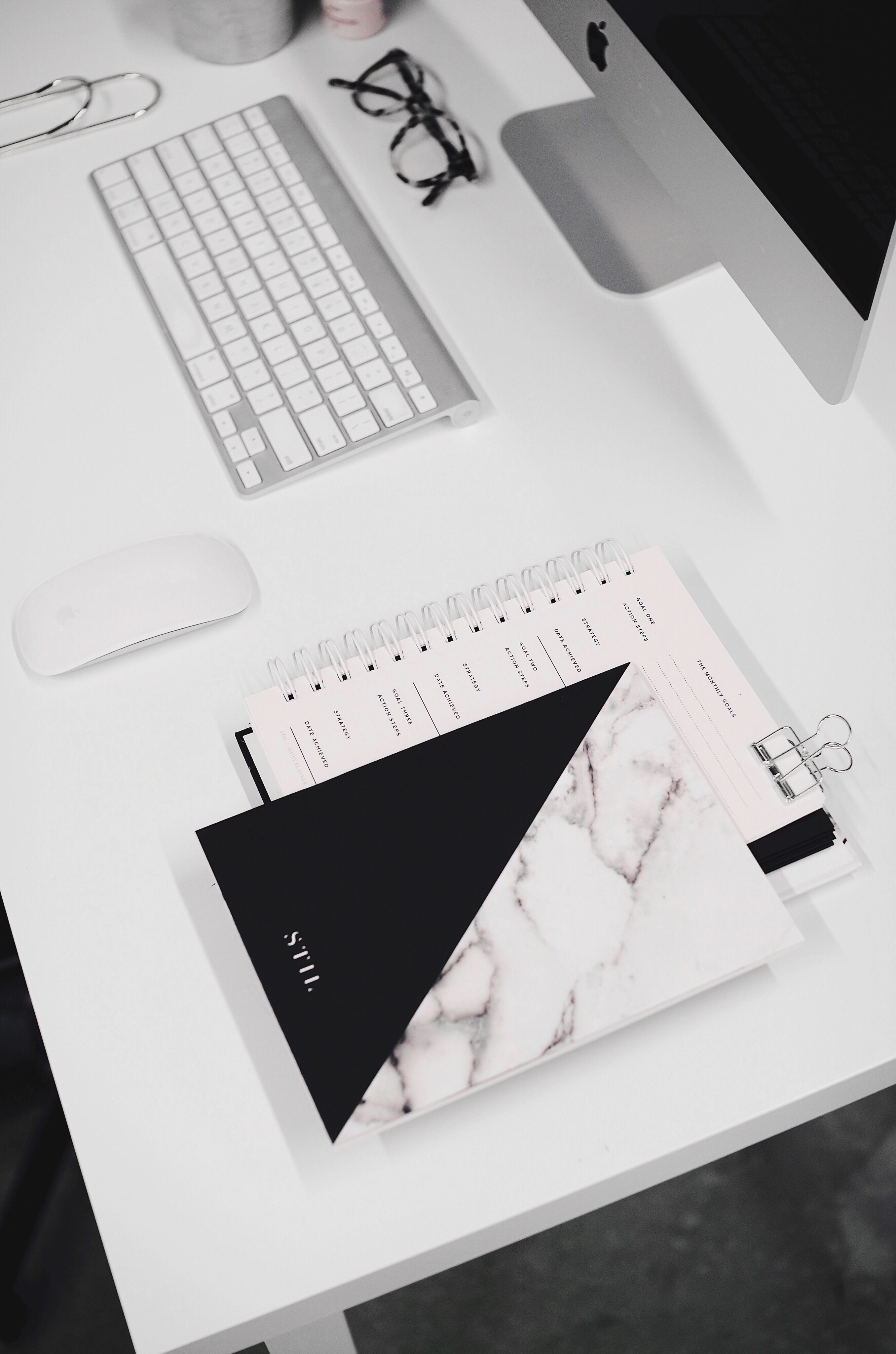 A few weeks ago, I asked you what career Qs you had for me and then I never answered them. Sorry. But the time has come and I am finally answering your most-asked questions about my job as one of the founders of The Everygirl Media Group! I'll get right to it, but if you have any questions after reading this Q&A, please leave them in the comments below! I'd love to hear from you.
How did you think up the idea of The Everygirl! Where did it stem from?
I started blogging eleven years ago (April 2007 to be exact) and a few years in, realized something was missing online and just in the world in general. There's this scene in 13 Going on 30 where Jenna Rink is pitching a new idea for their magazine and says the following: "Who are these women? Does anyone know? I don't recognize any of them. I want to see my best friend's big sister, the girls from the soccer team, my next door neighbor, real women who are smart and pretty and happy to be who they are. These are the women to look up to."
That scene always stuck with me. Then one night, about 7-8 winters ago, I was at my cofounder's with our friend Jess (Lively), talking about our lives, careers, feeling stuck, and all that jazz. At the time, I was a freelance graphic designer. My blog design business was doing fine but not great – ok enough to get by, but I knew it wasn't really going to grow unless I went back to school.
I was at a crossroads.
Both bloggers, we realized we both felt there was something missing. Real, relatable, attainable content. I of course, wanted to start a magazine, but we decided to launch a website which was definitely the way to go. A website sharing the stories of women like us who were trying to figure out their finances, careers, relationships, decorating their homes, how to travel on a budget, etc. There were some great blogs back then, but that inclusive women's website that helped women like us did not exist. A few months later, we sat down for coffee and six months later, The Everygirl went live.
How did you start The Everygirl?
I wrote a much longer post about this here, but to make a long story short, we launched the site on a very tight budget, each spending a total of $3000 to build it out. We also both worked full-time to pay the bills, which meant late nights and weekends at the computer. The first 3 months post-launch, I had a total of 3 days off including weekends.
It was a lot of work but was so worth it. It took about six months to find someone to build the site (that we designed ourselves) and to get some content ready. There was a trip to NYC where we slept on an air mattress at an empty apartment because a hotel just wasn't in the budget but again – worth it. We relied on interns and contributors since the whole no budget thing applied there, too, and we promoted everyone as much as possible.
What financial fears did you have as an entrepreneur? Did you go into debt?
All of them! Would I make enough to be able to pay all of my bills? To eventually save money each month (took years to get to that point!) and maybe own a home someday? What if a few months went by without making any money?
Those first few years were scary but doable because I had a full-time job on top of launching The Everygirl. I don't know how I would have made it work otherwise. Since I was able to save up some money before moving to Chicago, I had a small savings to rely on when my design business was slower and some months, didn't have the capacity to do 5-8 blogs a week, so it was something I could fall back on. Taxes were a lot more expensive than I planned for and Buddy got really sick (he had a $5800 week in the hospital) and my savings were almost gone at that point. It was scary but worth it, although I did spend a lot of time worrying about the future and if I'd ever feel financially secure.
About 2 years in, we were salaried full-time and as things grew, we were able to pay ourselves a bit more, and I started to feel a lot less worried than I once was. I never went into debt but would have had I not had savings and another full-time job. Launching our site as inexpensively as possible helped a lot, too.
Did you write a business plan?
We did and always do talk about strategy and it's a lot easier to make plans (or do things like launch a second website) with a full-time staff, but we did not write a formal business plan.
When did you know it was time to expand?
Most small business owners need help but employee salaries don't grow on trees, so it was "time" when we could afford it. There were always interns and contributors and we paid everyone as soon as we could afford to, but we needed full-time help. Enter our Editorial Director and former intern Allyson Fulcher. You can read her story here, but she was that intern that we regularly said we hoped we could hire someday if and when we could afford to and 3.5 years ago, we did.
We have since filled 5 more full-time positions – 4 current full-time staffers and we have 2 more joining the team in the next month. It's seriously crazy and even though it was our plan all along, it feels a little surreal.
How do you handle benefits?
We offer medical and dental – something we wanted to do and offered and soon as we could afford it.
What does a typical day look like?
Most of the day is spent at a computer, either from home or at the office depending on what's going on that day, week, or month.Going into holiday it's all gift guide and holiday content all the time. Recently, it's been a lot of Everymom prep – lining up submissions, etc. Sometimes it's a video or shooting a sponsored post. Last year, we were working on our site.
There's lots of email, communicating with our team via slack, and working on whatever thing we have in the works. Once a week we have a big team call, and most of the time, I'm glued to my computer. Later this week, I'm meeting with one of our employees to start working on a new project we're really excited about. So each day is a little different (which I really enjoy) but they all mostly involve being at my computer.
How did you grow your team? What did you look for when hiring people?
Almost everyone on the team interned for or worked with us at some capacity before being hired full-time. There are just those people that stand out – the ones that really believe in and are passionate about your brand and mission. One of our most recent hires interned for us, then worked part time for almost a year. She really proved herself – her energy and work ethic are amazing and we couldn't imagine not having her on the team. One of our employees is working on something really exciting, and the best part is knowing how excited she is to bring it to life. So in short, we look for people who are passionate about our brand, who will bring ideas to the table, and who are adaptable, eager
Did you have an idea of where The Everygirl would be now? Are you surprised by what things look like six years later?
Yes and no. There were things we hoped to do that seemed so far away, especially at the beginning. There were stats and goals we wanted to reach, and we passed them. There were ways we wanted to expand the company, and slowly but surely, we did that, too. It's definitely slower without investors but that's something I was never interested in. Us having full ownership means we can always stay true to our brand – something that's so important to us.
Things are constantly changing so it's hard to really know what things will look like in a few months when people's roles shift and we decide to finally launch a second website, or we hire someone new, or decide to say yes to a furniture collaboration, or to bring a new hire on. Years ago, we bought the URL for The Everymom and here we are just a month away from launching! I don't know that I ever really could have believed that we'd be here though which is probably a mix of self-doubt and some unsupportive people who told me I'd never make it. Six full-time employees, an office, and two websites? I mean, it's amazing and feels like our normal because we're living it, but sometimes I can't believe we're here.
Please let this serve as a lesson to believe in yourself and to keep going, even if others aren't always supportive. I have been asked to validate what I do more times than I can count (much more so in the beginning that now) but I'm proud of what we've built and it was worth the uncertainty and struggles along the way.