Get The Look: A Budget-Friendly Living Room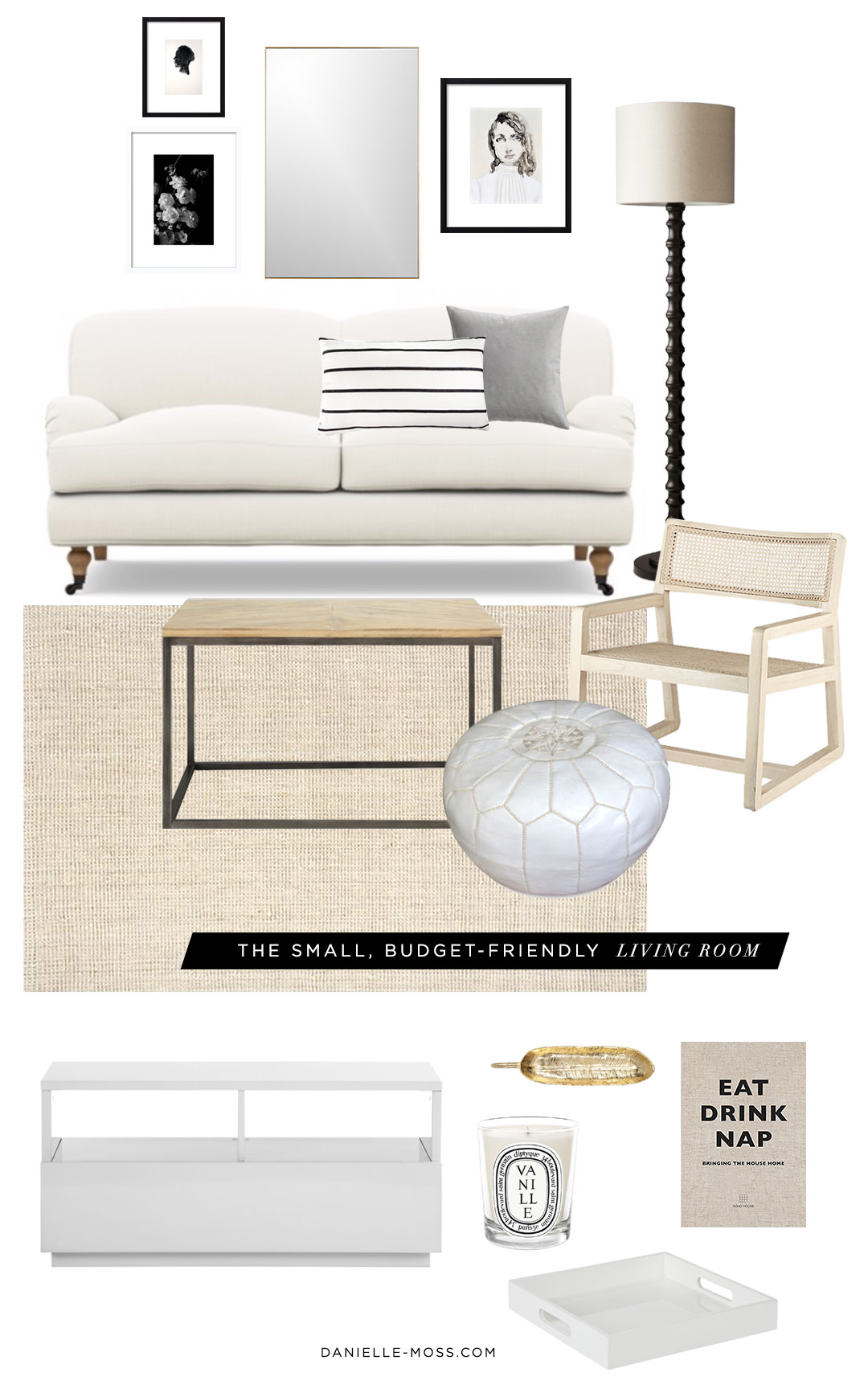 My first Chicago apartment was small and modern – not at all what I would have thought I wanted since I'm a sucker for vintage details. Sure, I wished for white kitchen cabinets instead of dark wood ones, but still just may be my favorite of the 6 homes I've lived in over the past 7.5 years. It's where I worked late nights on the launch of The Everygirl. It's where Chicago became my home. 
I recently asked you guys about the type of content you'd like to see on my blog, and second to life advice? Decor posts. One idea I really loved was to share some favorite pieces over the years which got me thinking about my past apartments, and what I want my next home to look like.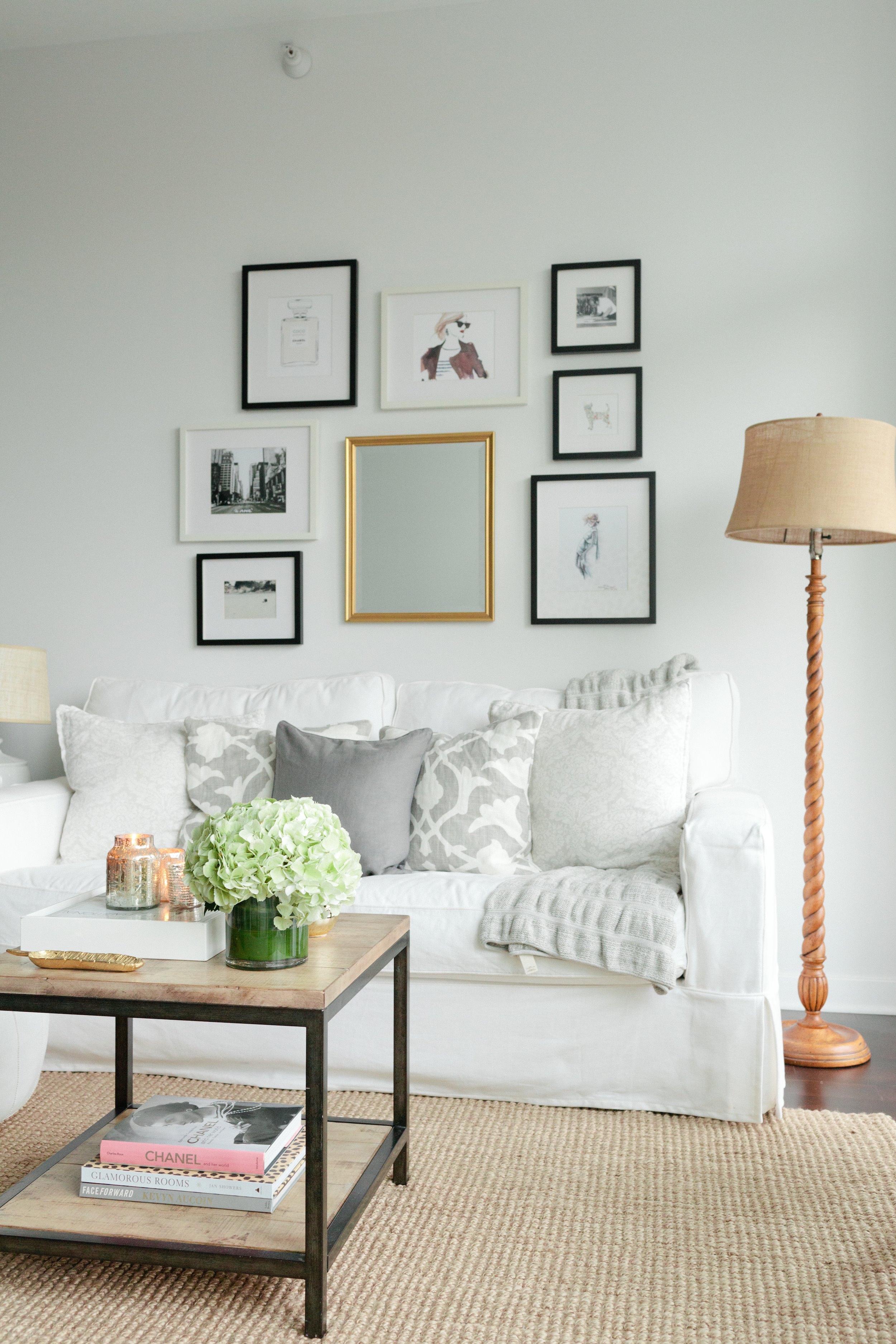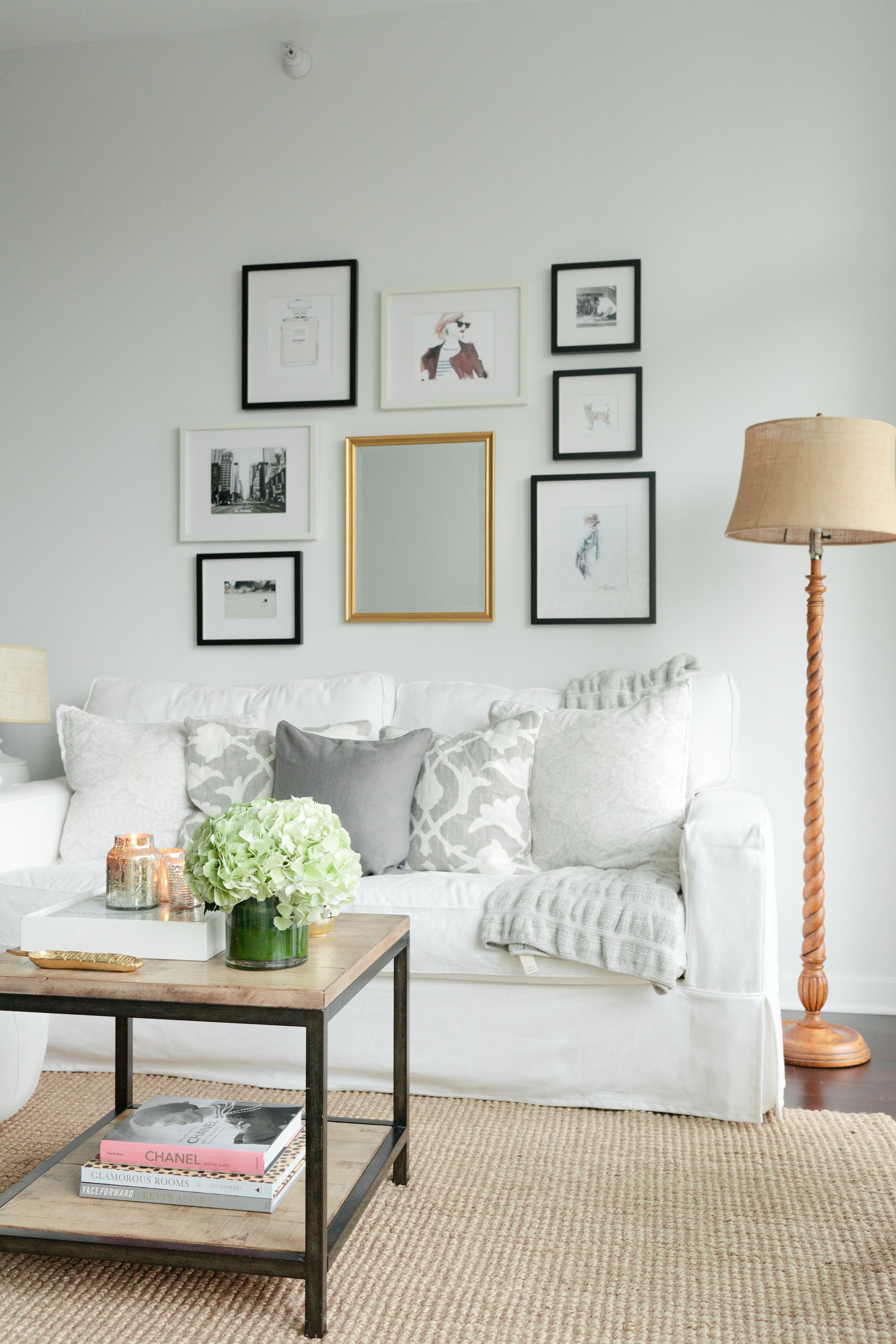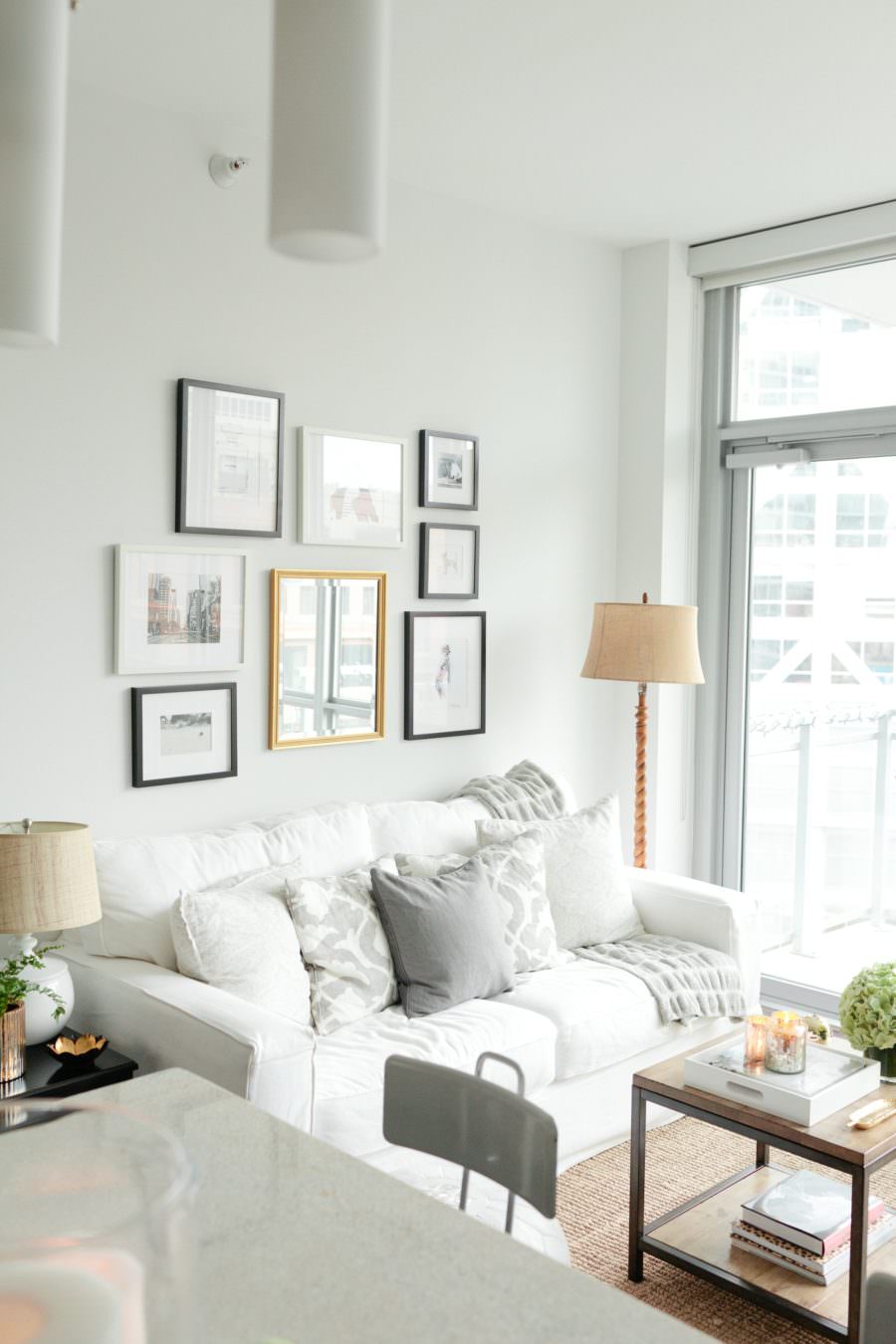 Naturally, I decided to start with my first Chicago apartment with a few updates, since there are things I'd do a bit differently now. Like the addition of a small chair and my dream sofa, an apartment-sized english roll arm sofa. It didn't exist at the time but does now thanks to The Everygirl's and Interior Define. I had this sofa (bought on sale, of course) and loved it, but really wanted a roll arm.