My Easy Morning Skincare Routine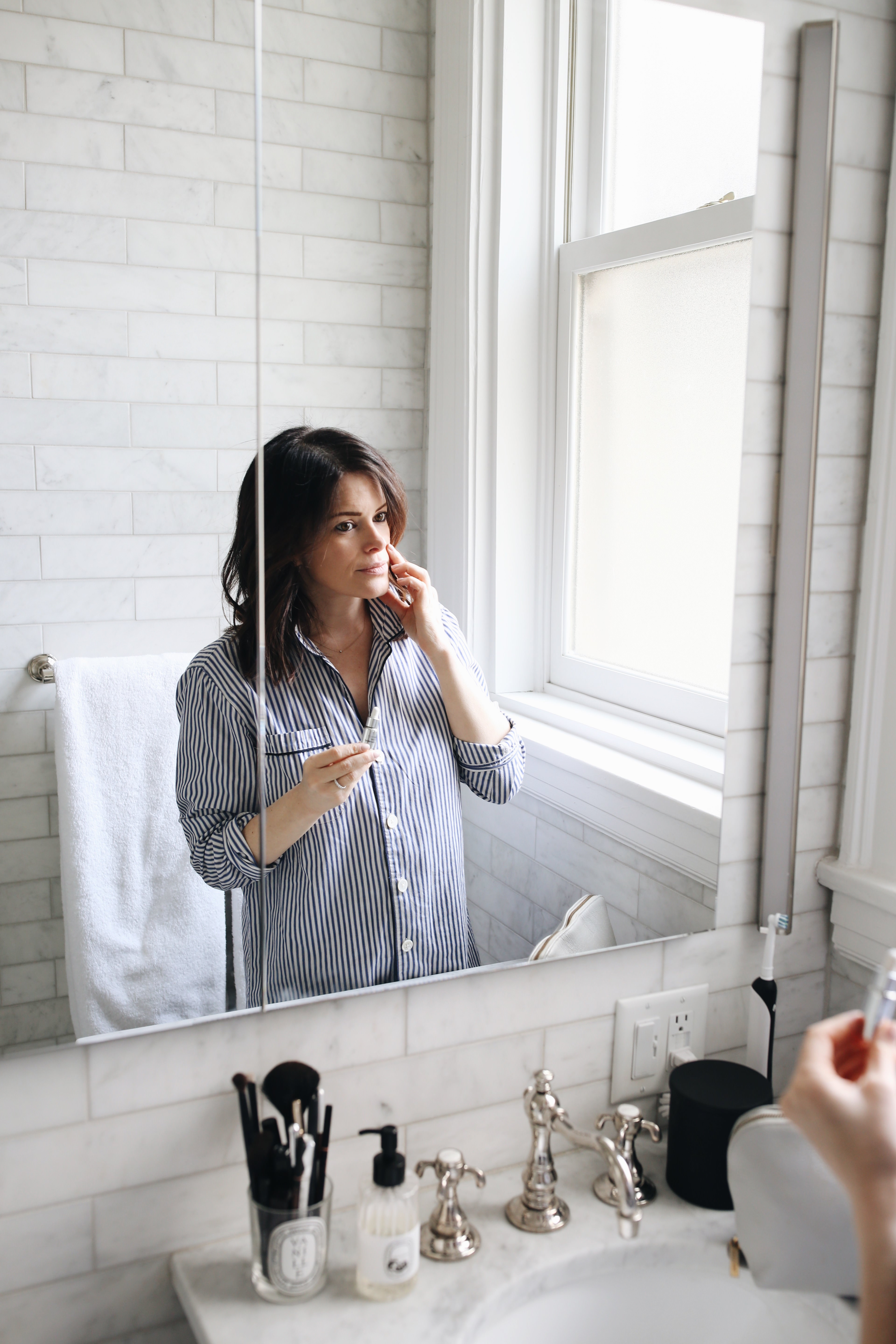 I'm one month into my new and improved morning skincare routine, and I'm already noticing softer, more hydrated skin – something that's usually really difficult for me to achieve during these dry winter months. I've also been using Bobbi Brown's products for well over a decade and she once told me I had incredible skin (best complement of my life), so I like to think I'm doing something right. As someone with dry skin, hydration has always been a focus for me, although using anti-aging products is something I've done since my early 20s.
Since I'm in my 30s, I feel like I should tell you that I don't do anything beyond using products to take care of my skin. I did try botox once about 2-2.5 years ago – it was free and I couldn't pass it up. It wears off after a few months so it's long gone, and I've had maybe one facial in the last 5 years. That's it. I have noticed more lines in my forehead over the past few years but that's life, right?
Here's a look at my morning skincare routine.