Get The Look: A Small, Minimalist Home Office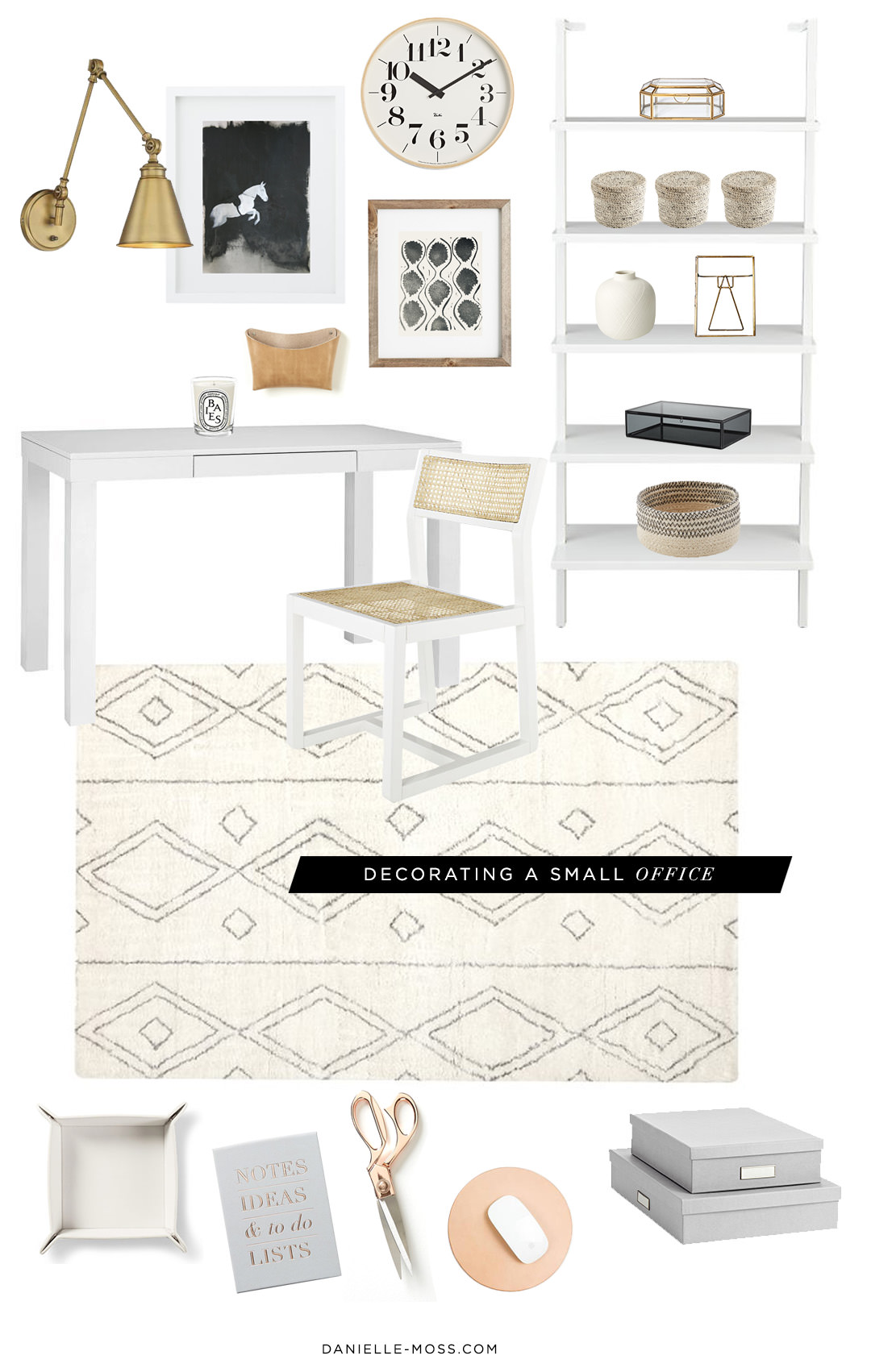 I planned on doing a "get the look" for my first office (a small space between my living room and kitchen) in my first Chicago apartment. But when I started sourcing items, it ended up looking a little different. So this is how I would have decorated my first office today and is probably more in line with how I'll decorate my home office in my next place.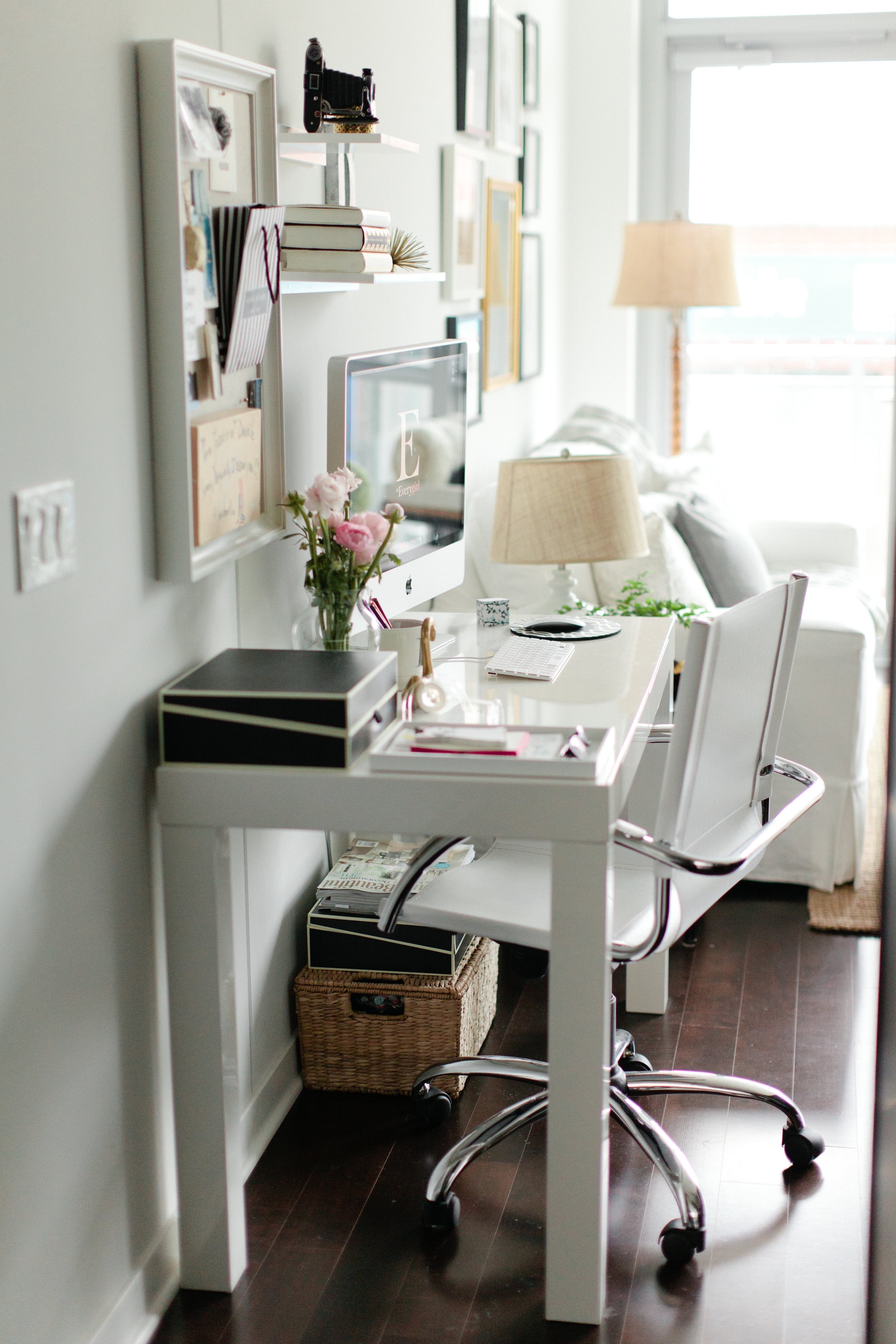 Let's talk about what I would have done differently.
The wall shelves and bulletin board were cute but completely useless, so I would have added some art and a thin ladder shelf for (functional) storage. Ladder shelves are great for small spaces because they're very low profile but will still hold some office supplies.
White leather chairs have a tendency to get dirty, or at least mine did. The one I used wasn't all that comfortable to begin with, so I would add an upholstered or cane chair (I've included both options below) and a throw pillow to make the seat more comfortable.
I loved those black file boxes (pictured on and below my desk) so a larger file box would be a nice addition.
Since there wasn't really room on my desk for a lamp and I had one on the table next to my desk, I think plug-in wall sconce would have provided decent light for my office area.