Our Baby Girl's (Middle) Namesake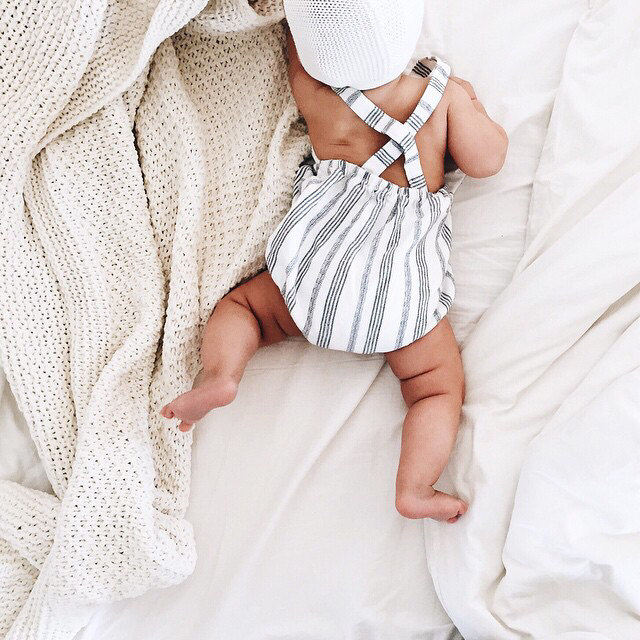 I always dreamed of having a daughter. Of that special mother-daughter bond. Then I found out we were expecting there wasn't even the smallest part of me that needed a girl. I knew how lucky we were and just wanted a healthy baby. When we found out we were having a girl, one of my first thoughts was that I'd be able to pass on the name of the woman I have been closest to my whole life. But I never thought I'd actually be able to share the news with her which broke my heart. I didn't think she'd be able to understand.
My great aunt Rose was like a grandmother to me. My biggest support and someone I could always turn to no matter what. She never married or had kids, so my sisters and I were her grandchildren and for some reason, I was her favorite. We had a special bond from day one and would talk for hours, even when I was in high school, college, and after I moved from LA to Chicago. She was the person I called almost every time I got in the car – just to say hi, to see what she was up to, and fill her in on my life – until a few years. Dementia is such a heartbreaking, awful thing to witness and losing that relationship was by far one of the most painful losses I've ever gone through.
At first, I called anyway. Our talks were a little sad for me but as long as they made her happy they always felt worth it. Since her memory wasn't what it used to be, I'd fill her in on who I was, tell her stories from our past, and she always loved hearing about how I named a sofa after her. That story always made her laugh. Over time, I could tell our calls were starting to stress her out, so they became less frequent. I miss our talks so, so much.
I wanted to tell Rose about the baby. That I planned to pass on her name. The last few times we spoke, she was difficult to understand and would tell me she had to go. Yesterday afternoon, I found myself driving home from the suburbs and thought I'd do what I used to do when I was in the car. I called my great aunt Rose. While there was still some confusion on her end, we had a great chat and for a moment, we were us as we used to be. She loved hearing about the best-selling Rose sofa and wanted to know who had it. Hearing her laugh felt so good and (this is the best part) she cried when I told her I planned to pass her name on again, this time to her great great niece. Rose was always one to cry whenever anything good happened and I like to think that for that moment, she knew it was me.
Do I wish she remembered everything about our relationship? That I could call her and talk about everything just like I used to? Of course. Like I said, this was the hardest loss I've ever faced. But like to think that for a moment it was just me and my favorite great aunt chatting like we used to. I will never, ever forget that day and can't wait to tell my daughter about the funny, feisty, amazing (and indecisive) woman I named her after. She was proposed to FOUR times and said no to everyone.
As soon as I get the OK to take baby girl on a plane, we're heading to my hometown (Los Angeles) so she can meet her great, great aunt who turns 99 this August. I'm hoping we can be there to celebrate her birthday and dream of the day she gets to hold little (we don't have a first name yet) _____ Rose. And I really can't begin to put into words what it means to pass her name on to this little girl.
I wasn't named after anyone. Were you? Is there someone you would (or did) name your child after? 
image via