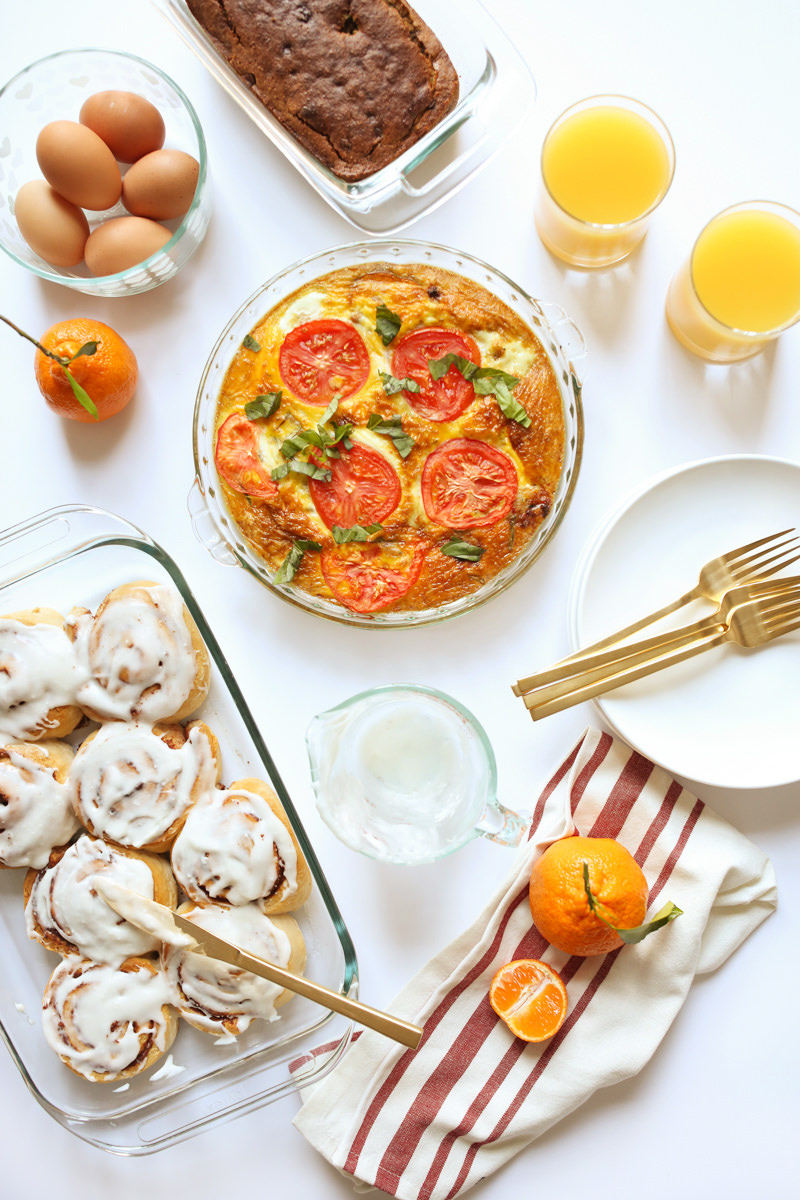 Thank you to Pyrex® for sponsoring this post!
It's been a year of firsts. Our first home together, getting engaged and married, and now, our first holiday season as husband and wife. As someone who didn't grow up with very many holiday traditions, I am so excited for new traditions with my husband and our own little family in the years to come. Buying food and gifts for families in need (excited to do this with kids someday), watching holiday movies, an annual Christmas party, and lots of cooking and baking. And I can't wait to see what traditions we end up starting in the years to come. 
This holiday season, I'm partnering with Pyrex to test run our Christmas breakfast since we're making breakfast at my mother-in-law's house on Christmas morning. One of my few memories in cooking and baking with my grandmother included using her Pyrex measuring cup – a piece I brought to Chicago with me and use almost every time I need to measure anything.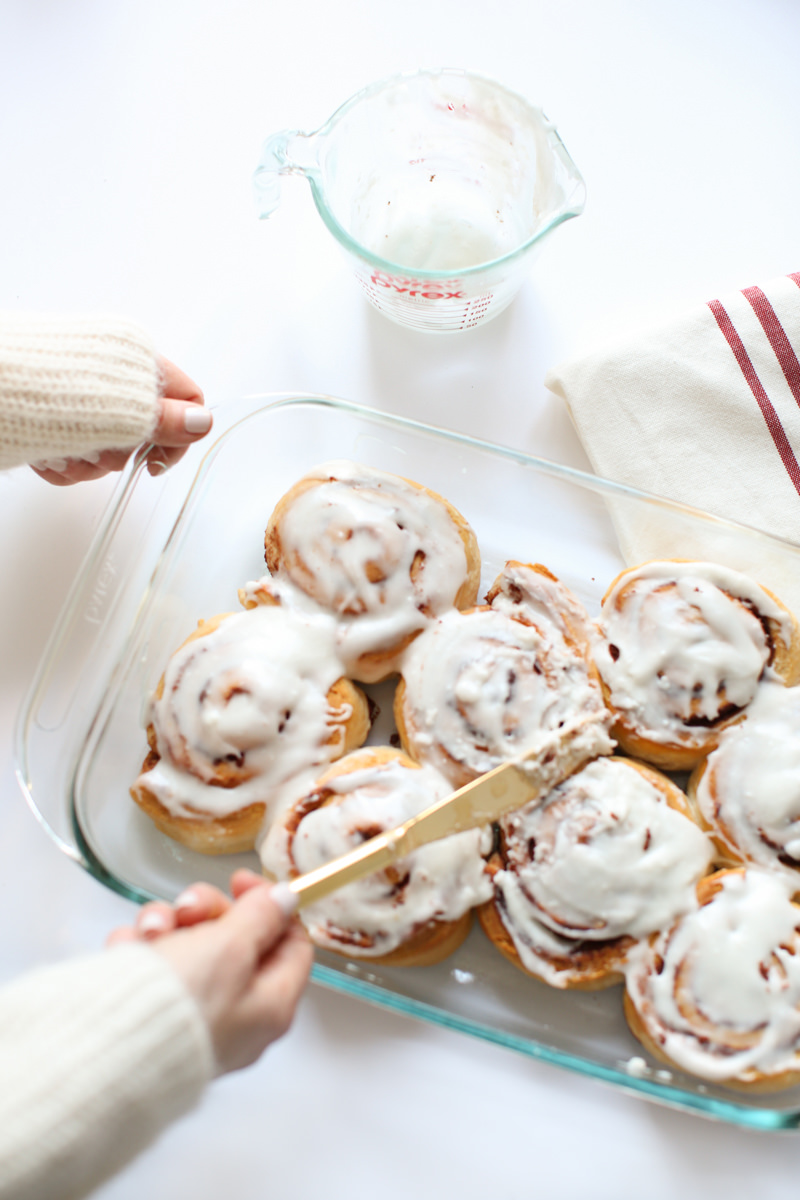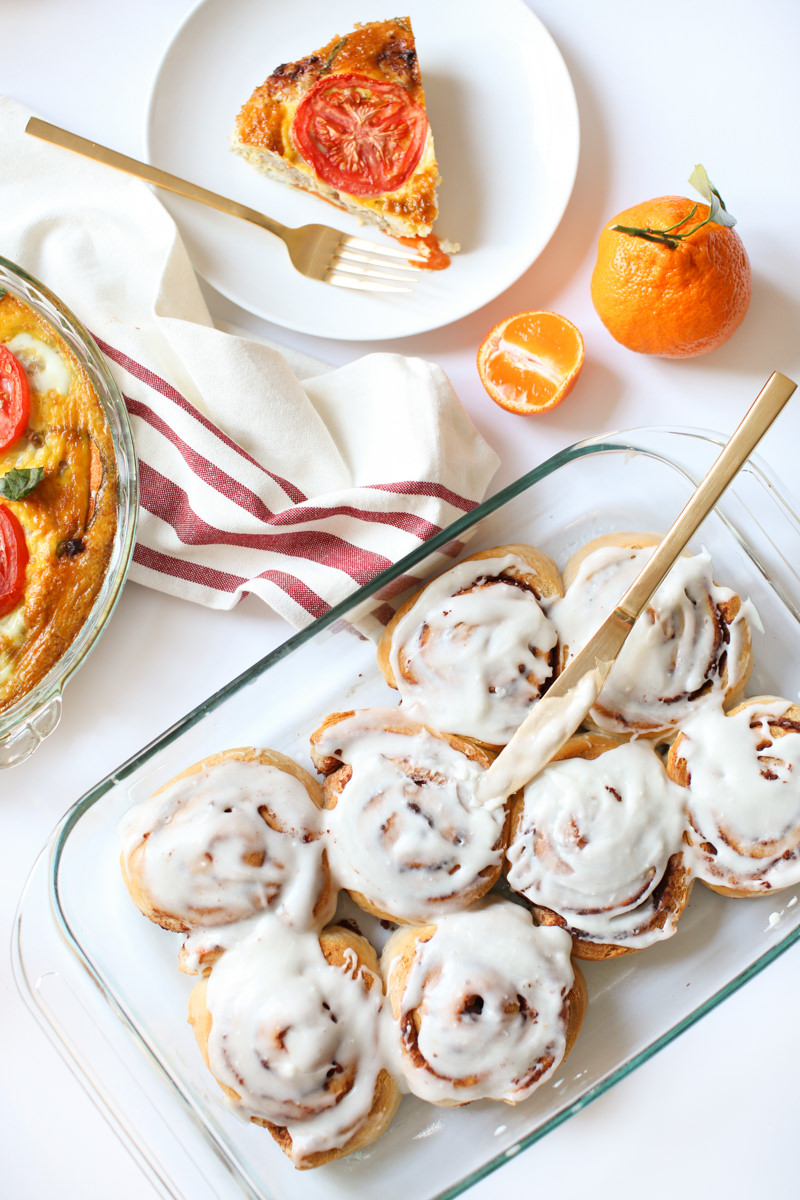 I prepped a pre-Christmas Christmas breakfast – chocolate chip banana bread, an egg quiche, and cinnamon rolls all using Pyrex. Since we need to make a few things at our place before heading to the suburbs, I'll just whip them up in a baking dish, (most of them come with a lid), and transport everything out to the suburbs. I didn't try making cinnamon rolls from scratch this time around because I'd probably screw them up, but I may give that a go at some point.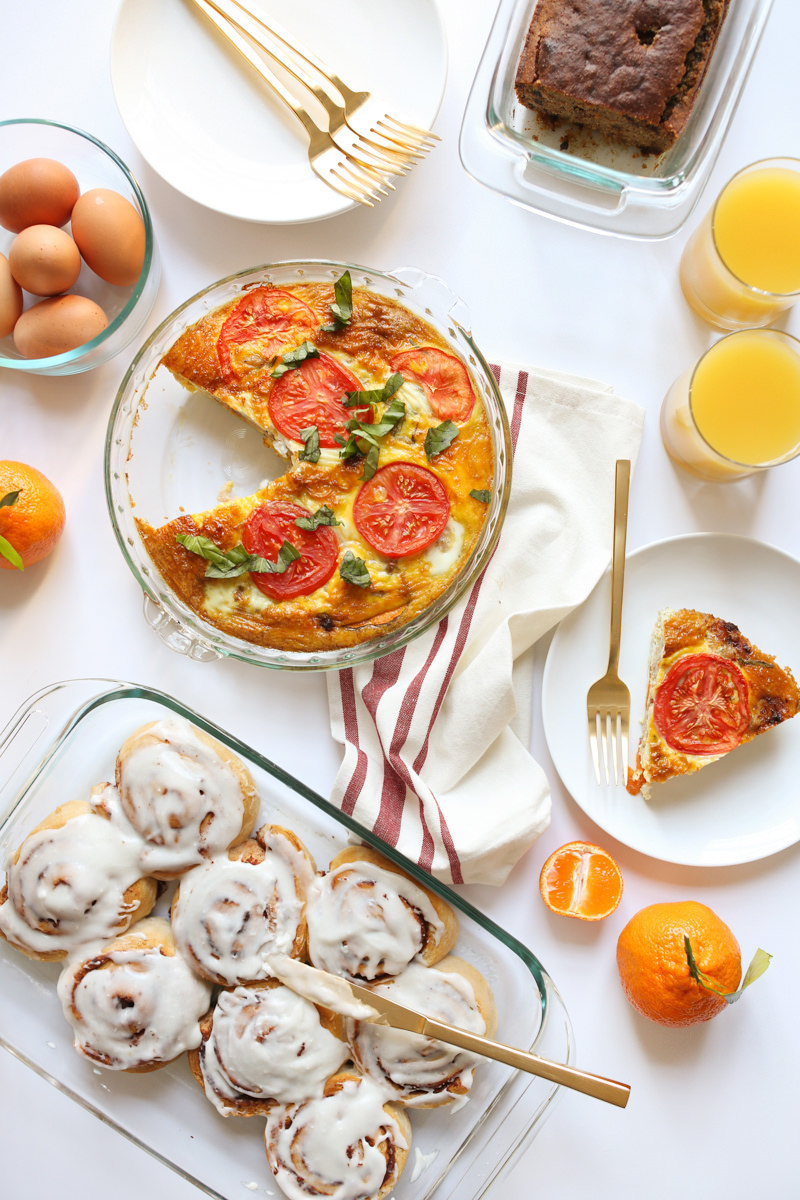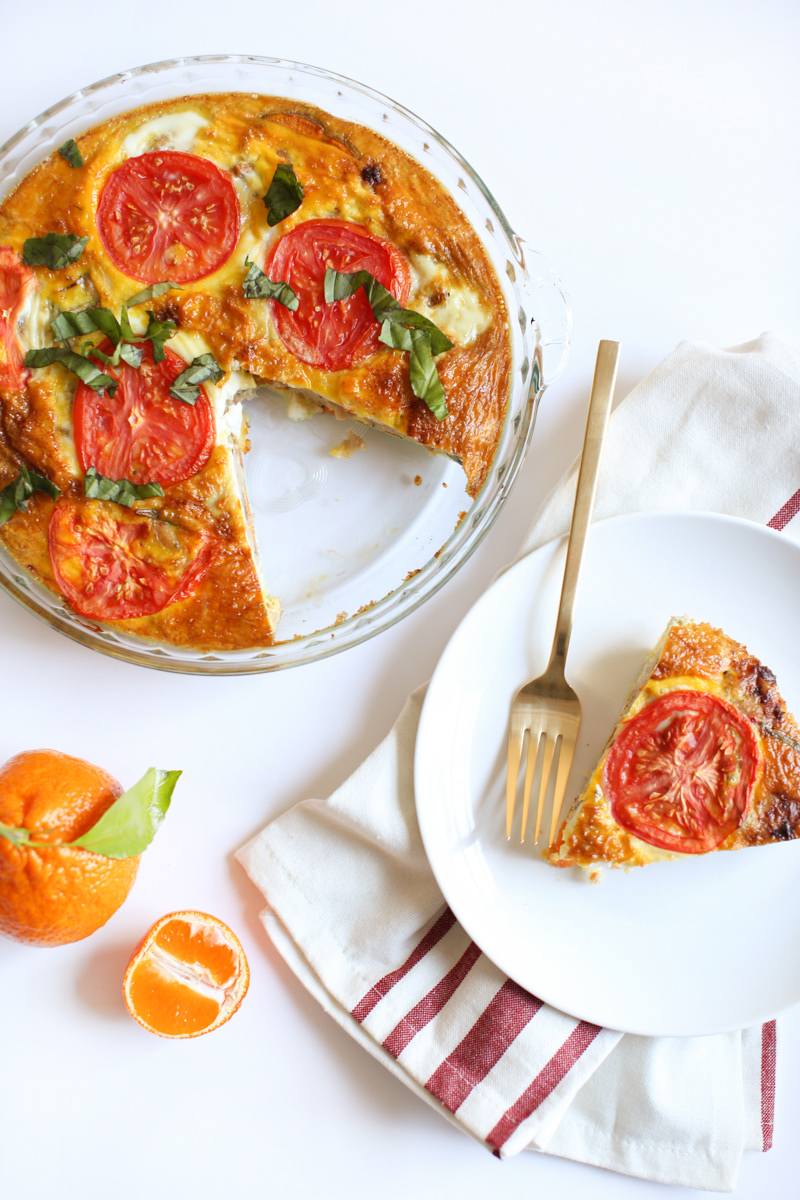 Healthy egg quiche
Extra virgin olive oil
1 sweet potato, thinly sliced
4 pieces of breakfast sausage with casings removed
Chopped rosemary to taste
9 eggs
2 tbsp. coconut milk
a dash of salt and pepper
1 tomato
diced basil
This is a go-to and is so healthy and easy to make! I added tomato and basil for the first time and love how it turned out! Line your pie dish with a little olive oil and a layer of thinly sliced sweet potato. Press a layer of turkey sausage (without casing) into the potato and sprinkle diced rosemary on top. Cover with 9 eggs and 2 tbsp of coconut milk (whisked).
Bake at 350 for 15 minutes, add a few pieces of sliced tomato, and bake for another 15 minutes. Top with diced basil and serve.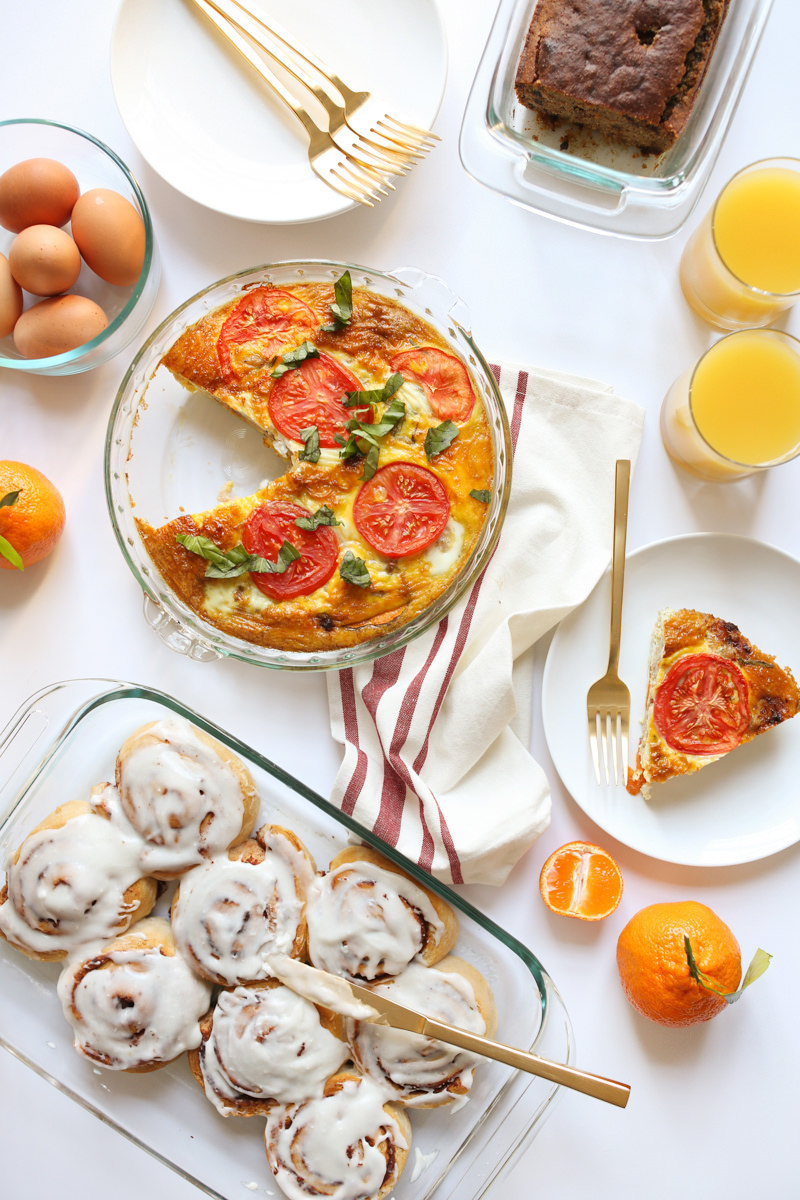 I'm so excited to spend Christmas with family this year and look forward to creating new traditions, and keeping up some of the ones Conor grew up with (like Christmas breakfast) and can't wait to see what we come up with for our own family someday. I'd love to hear more about your favorite holiday traditions (new or old!)