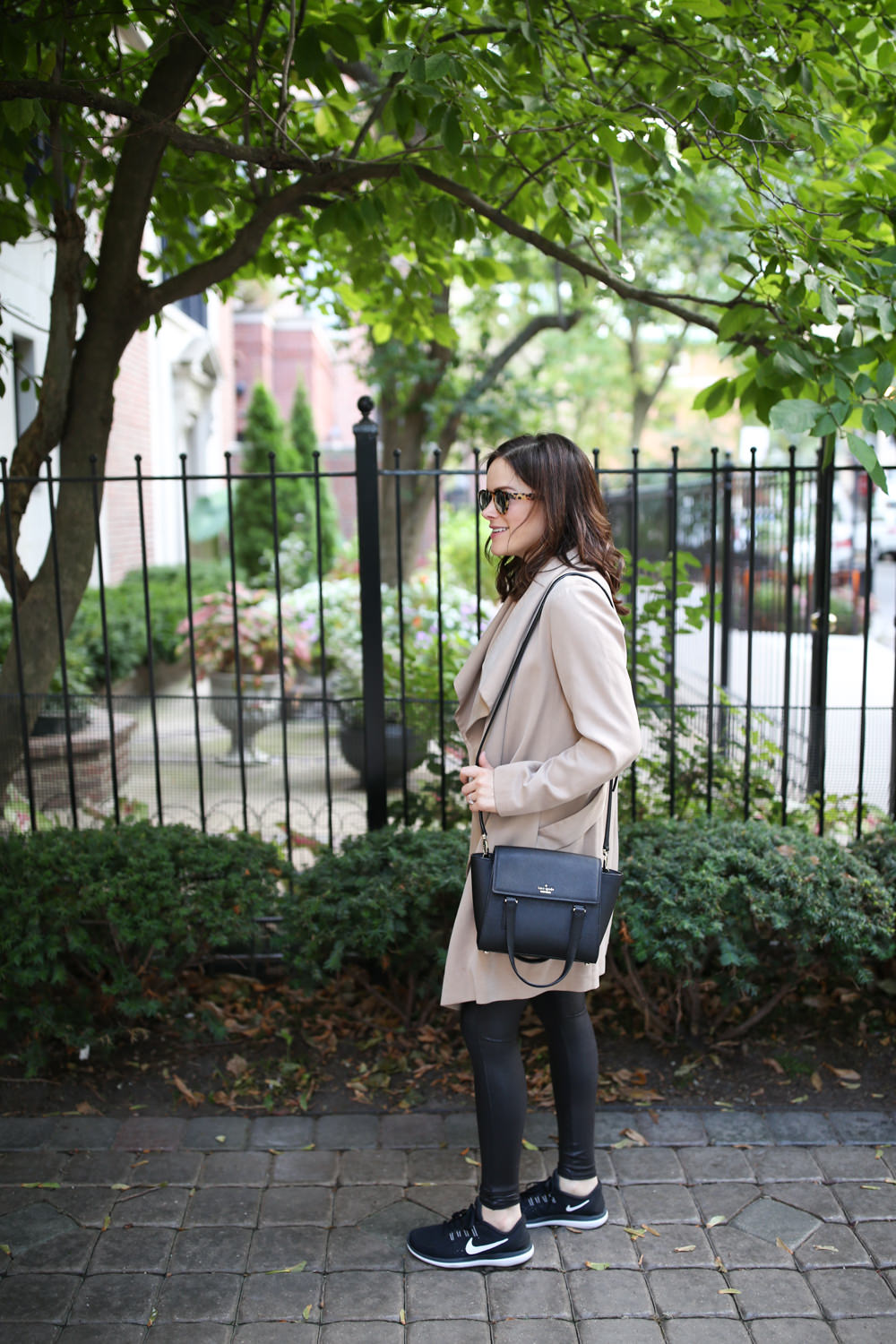 After two weeks in Paris and Italy and more Pizza than I've ever consumed in my entire life, it's time for a Paleo challenge. I did one a few years ago and felt great (and bonus – I was leaner than I've ever been). Skinny is NOT the goal. I just need a reset.
I've been feeling sluggish (also bloated – TMI?) after the carb/dairy overload that ensued on my wedding and honeymoon, but Whole30 felt like a "too restrictive" option. With our Chicago "post-wedding" party coming up next weekend, holiday parties and Thanksgiving, no being able to toast and not having a treat or two would be the least fun ever.
Enter my paleo challenge – something I can get behind. If you don't know too much about Paleo, here's some more information. I'll be eating lots of protein and veggies, and avoiding grains, dairy, and sugar and…alcohol (sorry friends – don't hate me!).The plan is to be paleo all week with one cheat meal each week. For now, I feel motivated and want to keep things really clean since I feel so off-track. This isn't going to be that big of a stretch for me since I'm mostly paleo in my day-to-day life. I just feel best when I eat this way (I mean, how good does this salad look?) and it's time to reel it in.
A day in the (paleo) life
Breakfast: 1 organic free range egg mixed with egg whites and 3 organic turkey sausages.
Lunch and dinner: I usually make a few servings of some sort meat and veggies and then alternate between the two for lunch and dinner. So leftovers or a chicken salad (with olive oil and vinegar)
Snacks: vegetables and guacamole, nuts (no peanuts), Rx bars, and berries.
Alcohol: the (very) occasional glass of red wine or tequila with soda water and lime.
Beverages: water and espresso (with a dash of almond milk)
In my pantry
Lots of spices!
Ghee
Coconut oil
Olive oil
Almond and coconut flour
Honey
In my fridge/freezer
Eggs
Veggies
Chicken / meat
Frozen fruit
La Croix
Snacks
Veggies
Nuts
Berries
When I need a treat
Rx bars
Hail Merry macaroons
Go Raw organic lemon super cookies
Have you tried paleo/clean eating? What foods do you eat regularly or avoid? Any healthy snack options you want to share?