25 Things You Don't Know About Me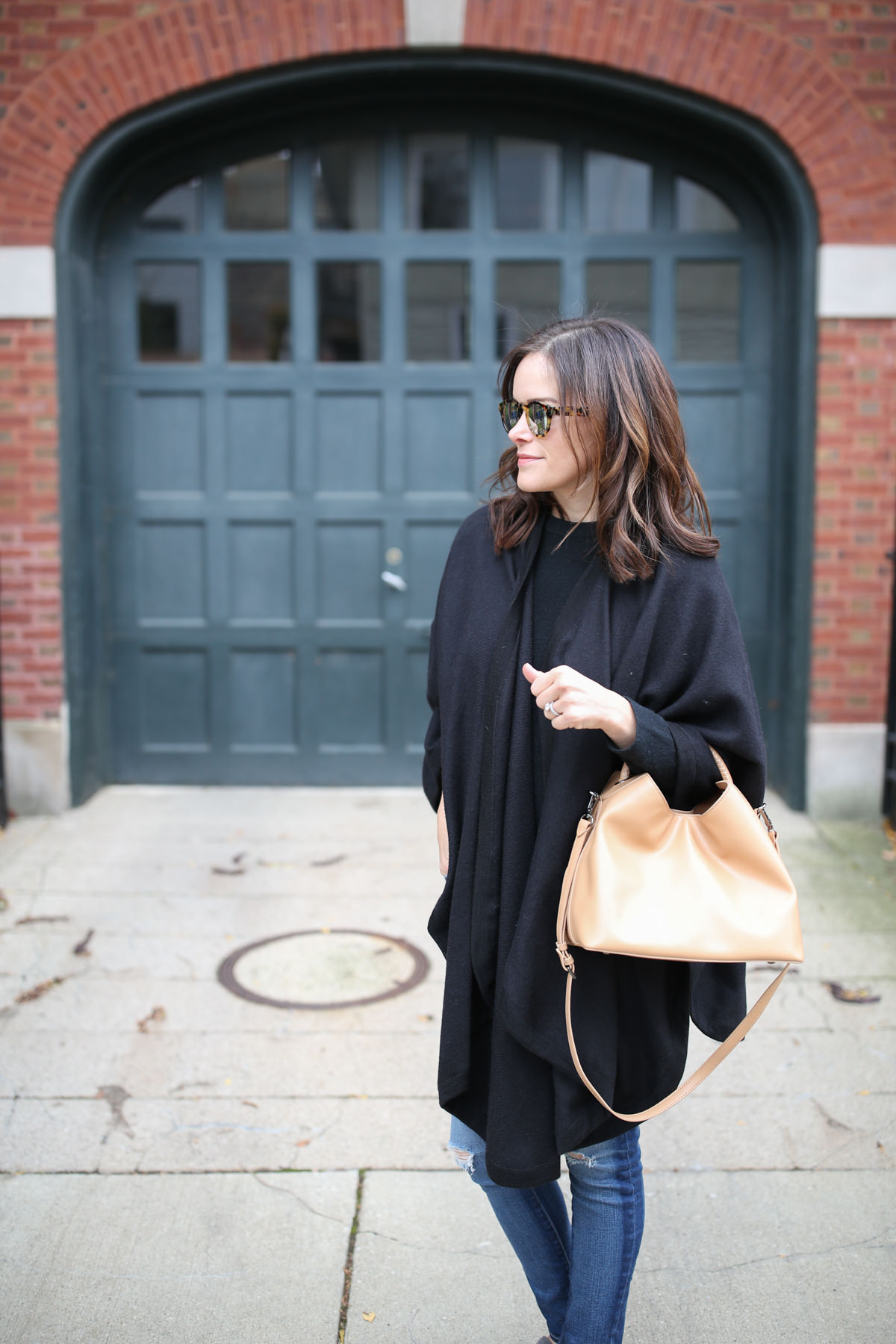 Whether you're new here or have been reading for a while, there are more than a few things you might not know about me. Since I've gotten quite a few messages recently asking how Conor and I met (and I really thought everyone knew that story), I thought I'd share a little more about myself.
1. I grew up in Los Angeles and outside from my last two years of college in Santa Barbara, always lived in LA before moving to Chicago in 2010. My car lease was up and I couldn't afford a car and an apartment in LA. I felt stuck with my career and dead-end relationship and needed a change, so I decided to find a new city (with great public transit). After spending 3 days in Chicago and on day 2, got off the El train in Lincoln Park and knew I was home. It was an especially bold move for me and sometimes I still can't believe I did it. Never forget that you're stronger than you think you are.
2. My parents divorced when I was only a year old. I have 5 half siblings but only grew up with 2 of them (my mom's daughters). My dad's kids lived with their moms – 1 in NY who tragically passed away last year and 2 are in LA. My dad was always very in and out of my life and I haven't heard anything from him since I was 18 or 19. It's obviously not an ideal situation and I've definitely struggled with it, but it's something I came to terms with years ago.
3. I've lived in 6 homes in the 7 years that I've been in Chicago and never lived with someone I was dating before moving in with Conor.
4.I started my 1st blog – The Daily Ice Blended (after my favorite drink at Coffee Bean and Tea Leaf) – then changed it to Well That's Just Fabulous after this quote.
The most exciting, challenging and significant relationship of all is the one you have with yourself. And if you can find someone to love the you that you love, well, that's just fabulous.
When I moved to Chicago, I changed my blog name again (ugh, I know) to Breakfast at Toast – a play on Breakfast at Tiffany, but with Toast – one of my favorite spots in LA and Chicago. Then I rebranded with my name but still really miss Breakfast at Toast!
5.I was a self-taught blog designer before launching The Everygirl. And for the most random thing I've ever done…I designed digital scrapbook kits (yes, that's a thing) and was the only designer who didn't actually partake in digital scrapbooking. It's something I fell into and did for extra cash for a little while. But here's how I launched and grew my first business.
6. My husband (still so weird saying or typing that) and I met on Tinder, but he was actually at my garage sale the weekend before we met! Read the whole story here.
7. I always wanted to elope but ended up having a small wedding for 18 people. Just last week, I wrote a post on why I'm glad I didn't elope.
8. I used to have a pixie cut.
9. Ok, so everyone probably knows this one, but if you follow me on instagram, you may have noticed that I'm sort of a neat freak. Our place definitely gets messy but I prefer when it's very tidy and usually spend some time cleaning up every night before bed. Read more about how I keep my home clean here.
10. You might not believe this, but I used to drive a red ford explorer sport.
11. I don't really cry when things are sad but the happy stuff gets me every single time. Can't watch Parenthood without getting at least a little teary.
12. I'm afraid of heights, spiders, and scary movies.
13. I majored in Sociology because I had no idea what I wanted to do with my life and really wish I had majored in something a little more creative.
14. I used to play the drums.
15. I've had knee surgery twice and (judge away) the first time I tore my meniscus I was shopping. My sister did the same thing going from sitting to standing. We have bad knees.
16. I've never seen Star Wars, The Godfather, or Heathers.
17. I started babysitting when I was 13 and was a nanny throughout college. Other college jobs included working at a stationery/gift wrap store (I tie a mean bow), and at Williams-Sonoma (during the holidays).
18. I'm an extroverted introvert. I love spending time with friends and connecting with new people, but after a long day, just want to be at home. Whenever I'm at an event (which isn't often because I tend to avoid going to them) I usually find one person to talk to and really dive into conversation with them. I really don't like small talk but love getting to know people.
19. I don't eat fish but do eat scallops and mussels, and won't touch olives or mushrooms. I follow a mostly paleo diet (a habit from my CrossFit days), and feel better when I eat that way. I'm not a big chocolate fan (hate fudge) but whenever I'm really stressed out, I want gummy candy or red vines. I could also live on pizza and french fries.
20. I never really enjoyed working out until I started CrossFit back in 2011. and fell hard and fast. I have some issues with my back and had to give it up, and have tried almost everything since. Most recently, I've gotten into Orange Theory – it's the best workout I've tried since CrossFit and by far the most fun, too. I love it!
21. The quality I admire most about myself is my ability to empathize and the fact that I give great advice/pep talks. At least that's what they tell me.
22. The person I was always closest to in my family was my great aunt Rose. She's my grandma's oldest sister, and a few years ago, forgot who I was due to dementia.
23. I didn't leave the country until the month after my 31st birthday and over the last 4 years have been to France (3x), Italy (3x), London, Portugal, Denmark, Argentina, and Iceland.
24. Time for some childhood fun facts. There's a VHS recording of me figure skating to Friend Like Me from Aladdin floating around somewhere and yes, I know every single word to that song. I was on an episode of Wild and Crazy Kids that left me smelling like pancakes for a week, used to spend hours drawing floor plans of my future dream room, and…I went to drama camp.
25. I had a lot of rescue dogs and cats growing up. And a rabbit, turtle, hamsters, two frogs, birds, and even two pet rats. There was definitely a period of time where I thought I'd be a vet. I never had a thing for chihuahuas but passed Buddy (a chihuahua mix with a cast on his leg) at an animal adoption drive in Los Angeles and couldn't leave without him. And in case you hadn't noticed, he's the love of my life. Sorry Conor.
Did anything on this list surprise you? Are there any questions you have for me? Leave them in the comments below!