A Look Back at my Lakeview Apartment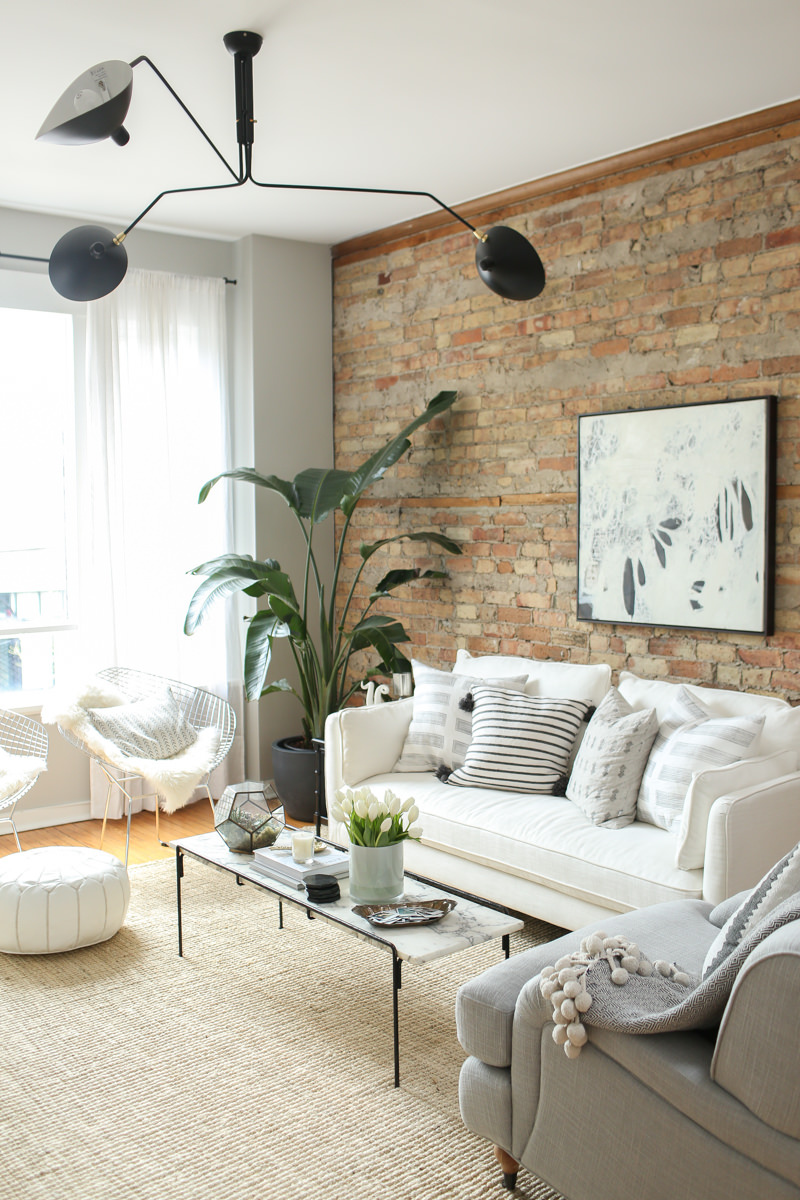 It's It's been a while since my last home tour ran on The Everygirl so in case you missed it, here's a look back at my Lakeview apartment. It was my 5th home in Chicago in just 6 years–a 2 story apartment on top of 2 Penny Blue on the Southport Corridor.
I moved in just a month before Christmas and Conor joined me less than 6 months later. This place was technically my home but I spent very little time there on my own and it's where we shared our first Christmas. And Tuck was only there for about a week, but it was his first home, too.
I sat on my deck on every warm spring and summer day and popped across the street to Tango Sur (the best steak in chimichurri in Chicago) too many times to count. This was my first home with a guest room and dedicated office space–two things I really loved having and look forward to having again in the future. And walking buddy through those charming Lakeview streets felt like a stroll through Pleasantville.
See more photos and links to everything in my home tour on The Everygirl.
The living room
I never thought the coffee table would be my most asked about piece of furniture, but I got questions about it every single time I posted. Conor actually found it at an antique shop in Chicago (for $350), sent a photo, and I asked him to put it on hold for me.
This space was so light and bright! The sheer linen curtains let so much light in.
Styling tips
Add curtains and your own lighting to make a rental feel more like you. They're so easy to install and uninstall when you leave.
Hang some art behind your TV to draw attention away from the television.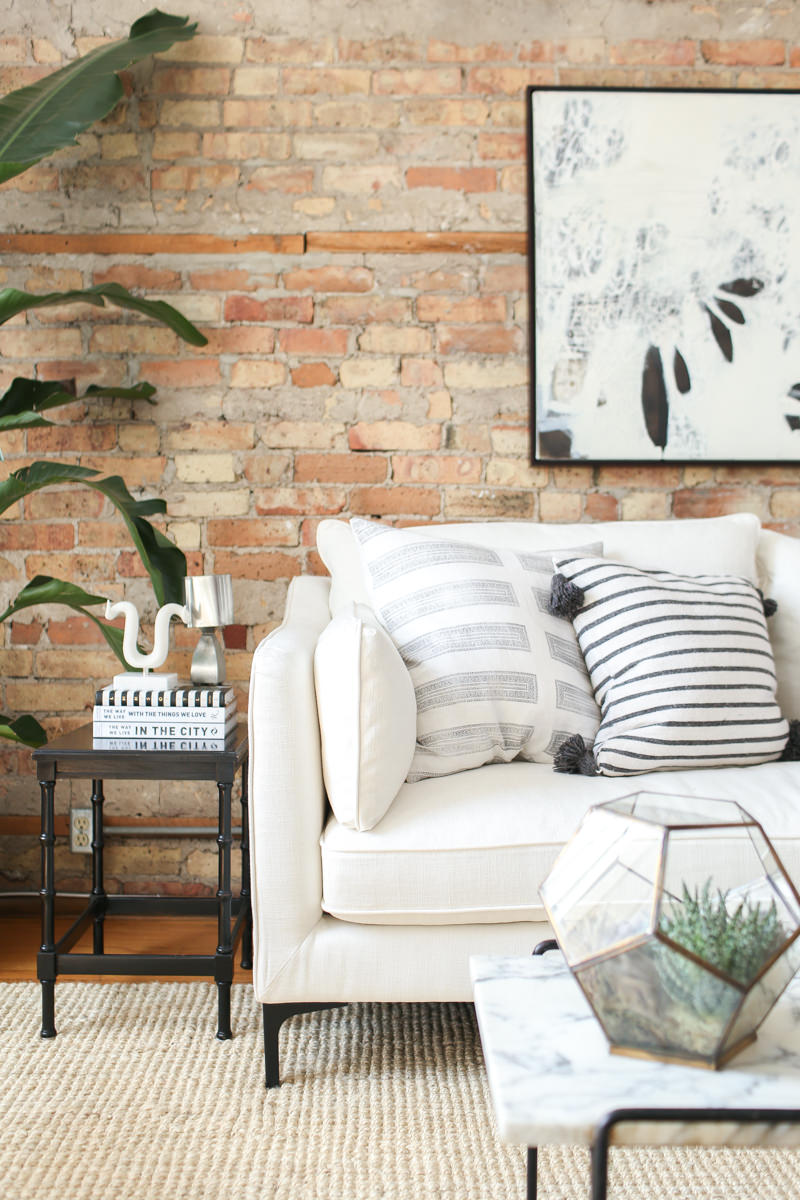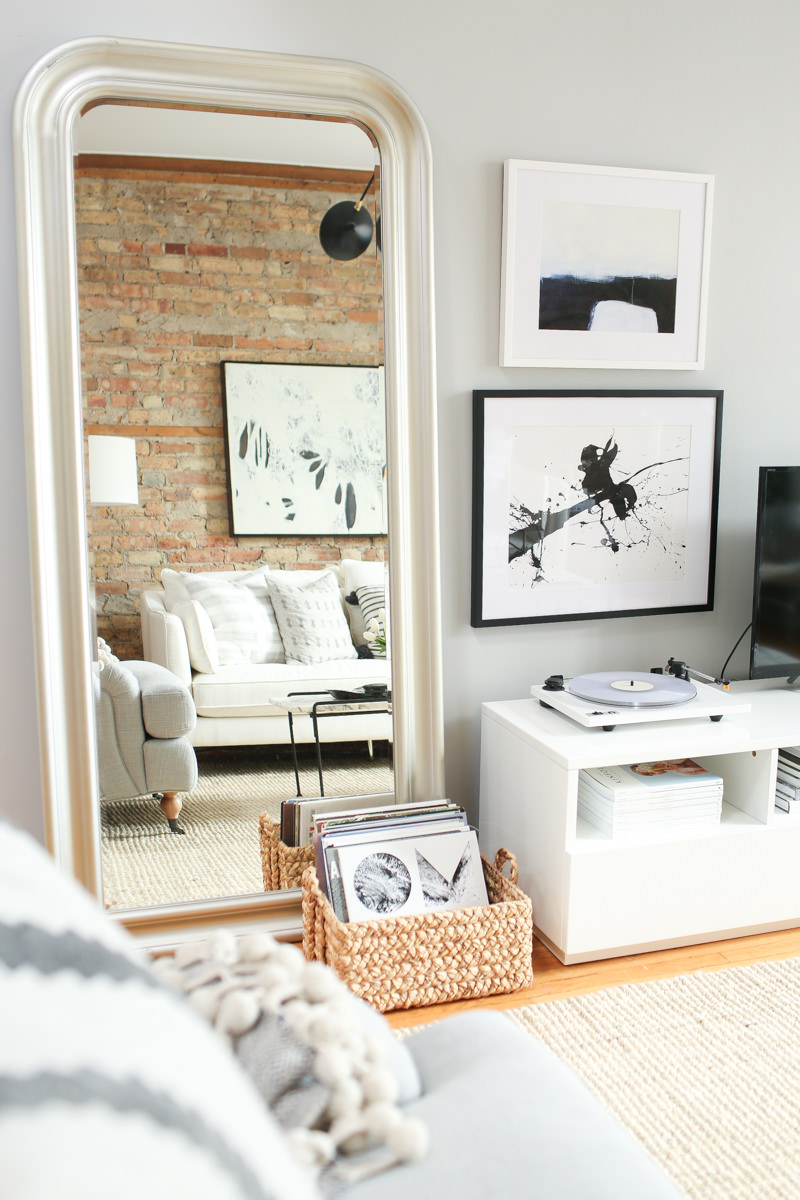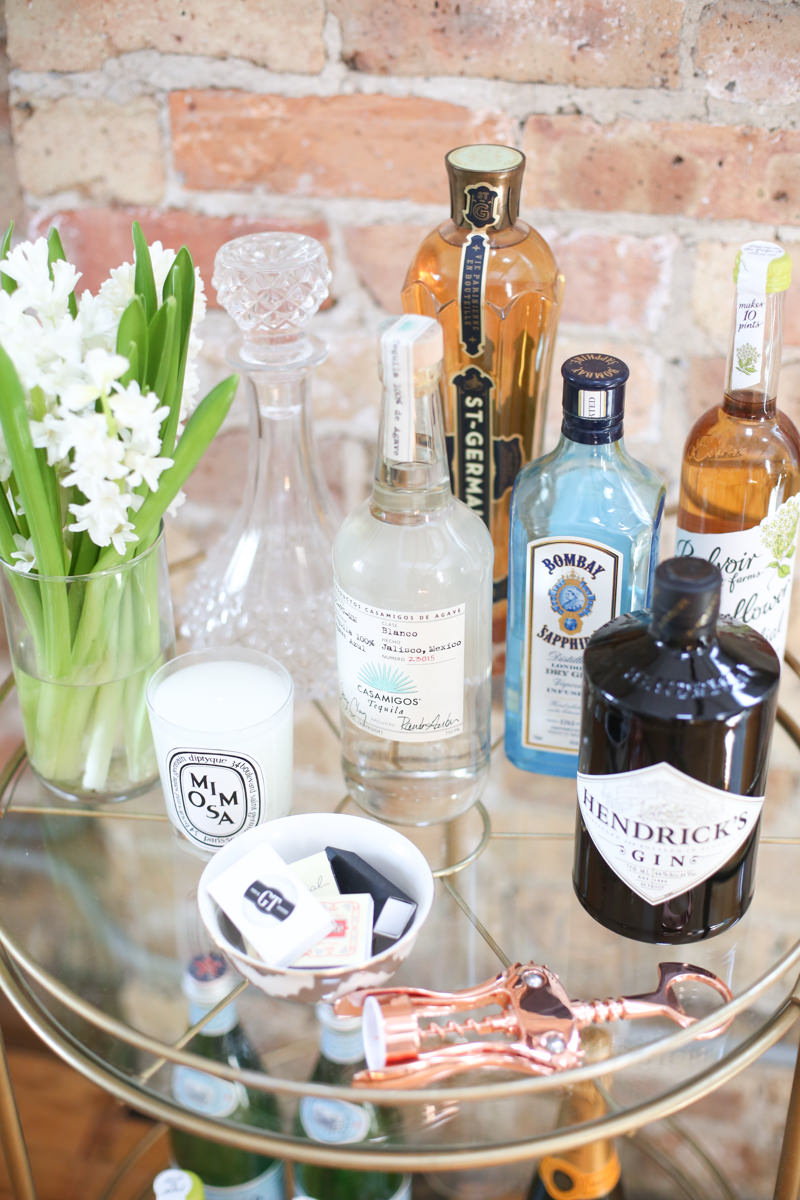 The office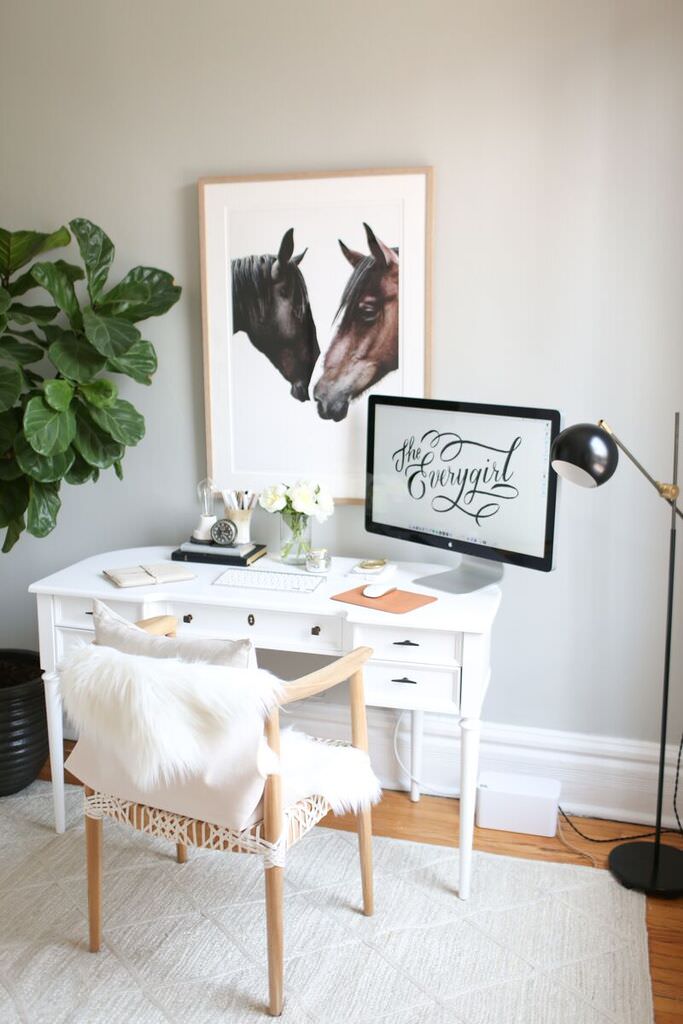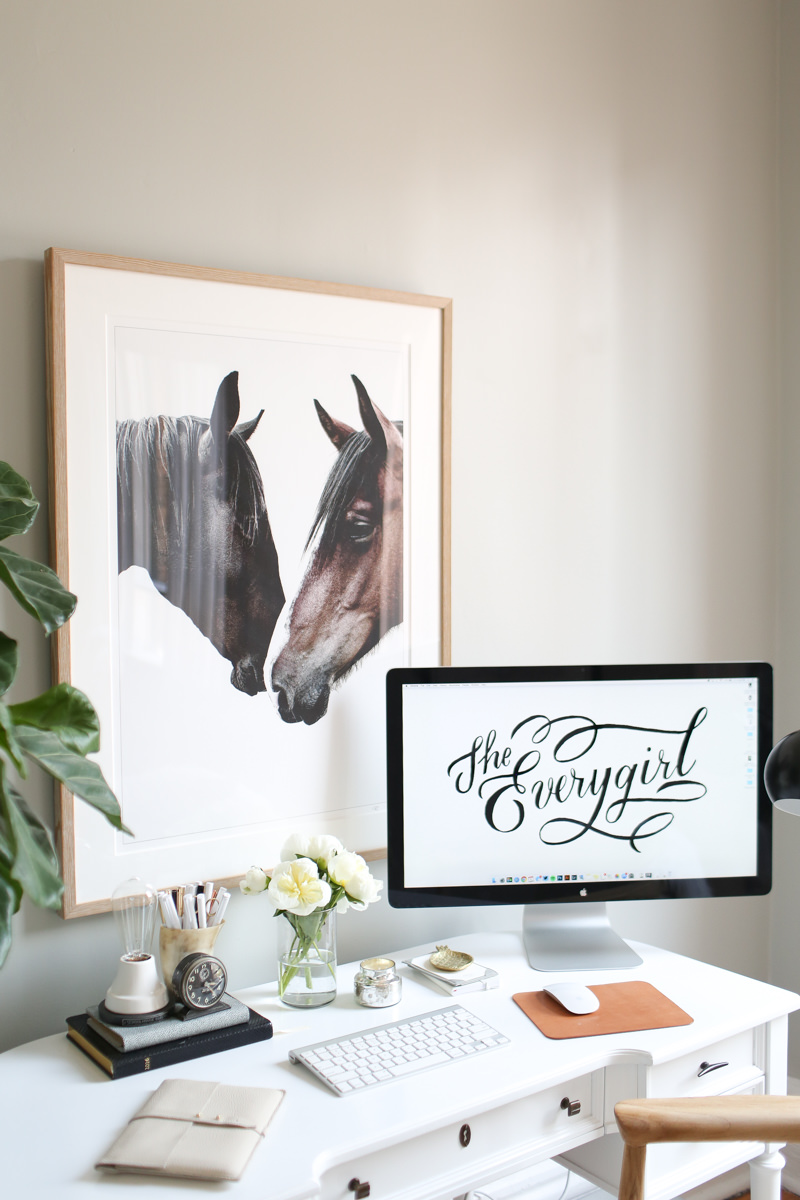 The kitchen and dining room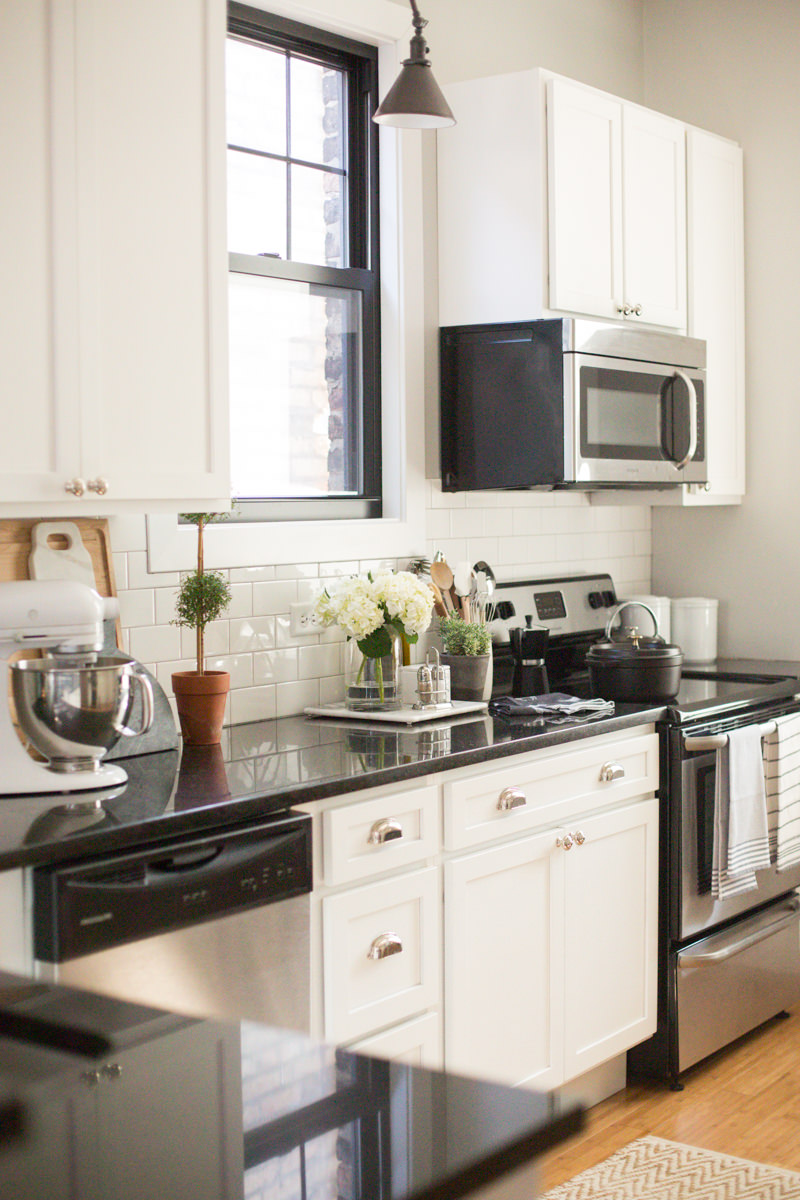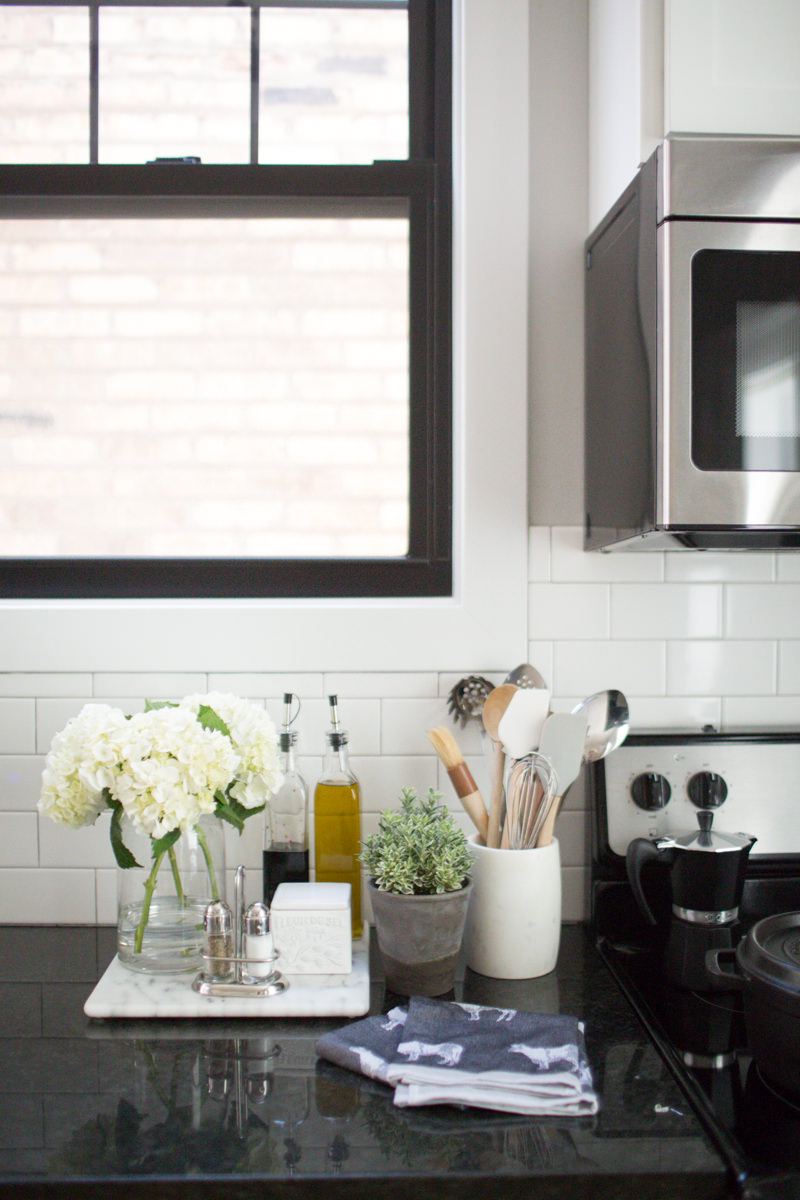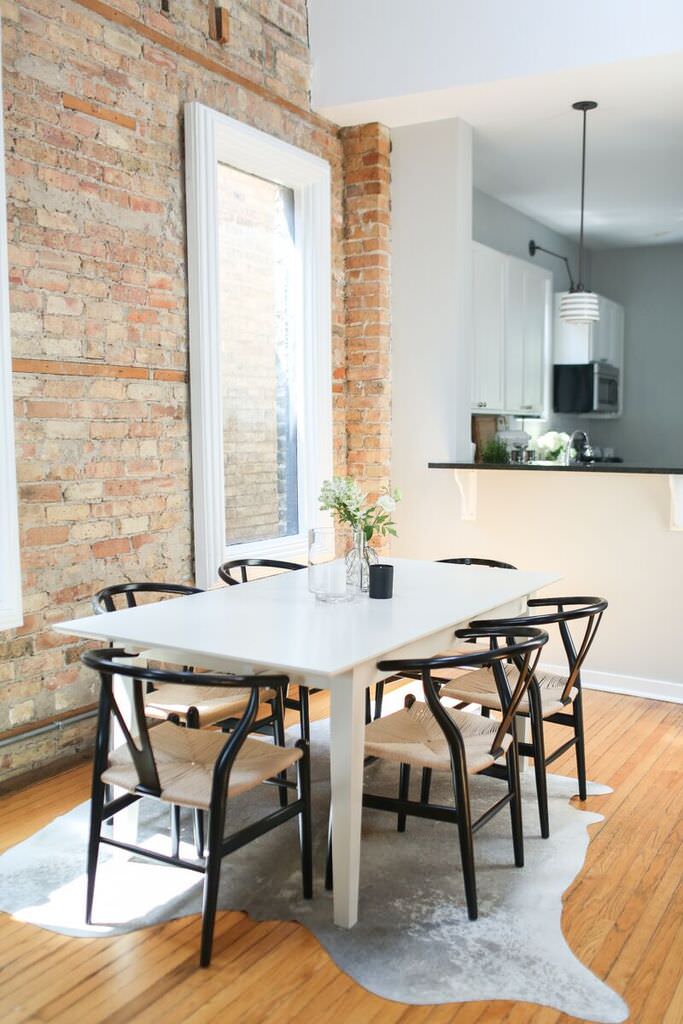 The stairs and upstairs hallway
Hanging that gallery wall was fun. I just sort of winged it, hanging pieces where I thought they'd look best, and then ordering a few small prints to fill some empty spots. The upstairs is what Pinterest dreams are made of.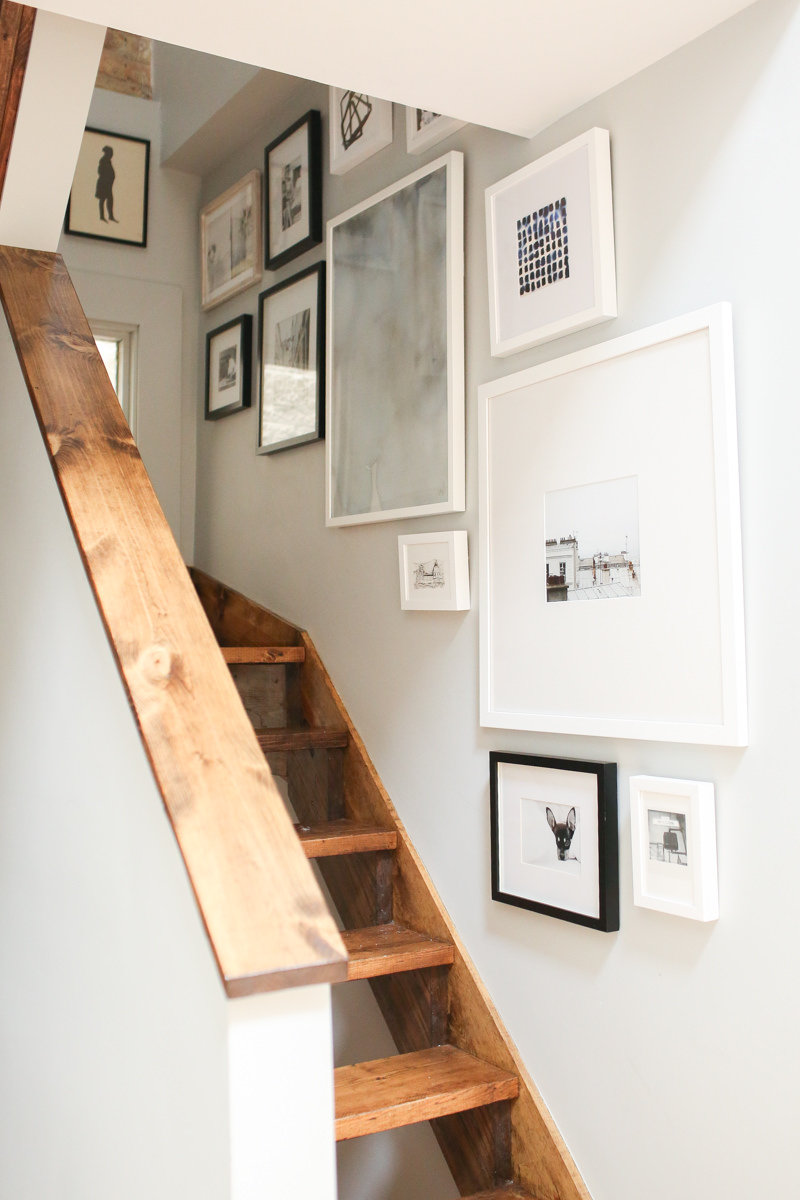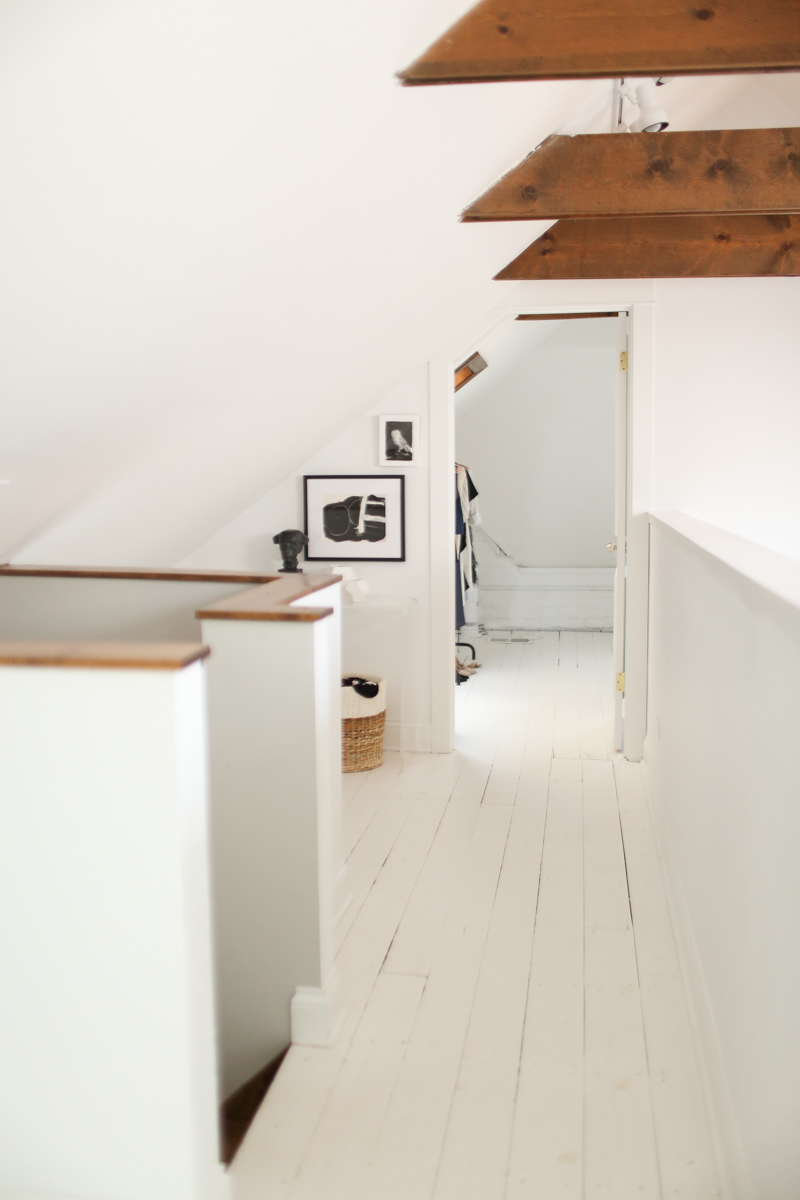 The Bedroom
Waking up in this room felt like waking up in a flat in London. You know how much I love bright, white rooms and this was the whitest of them all. I hit my head while making the bed at least 4x a week but it always felt worth it.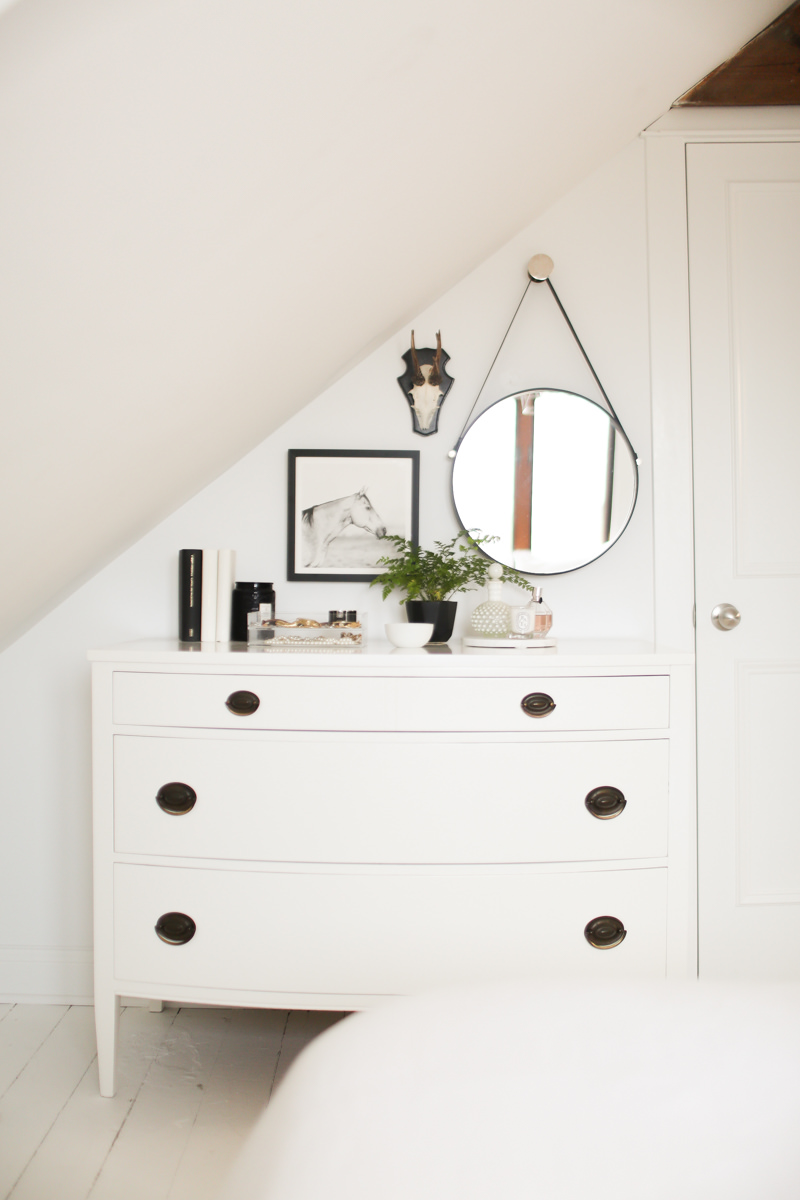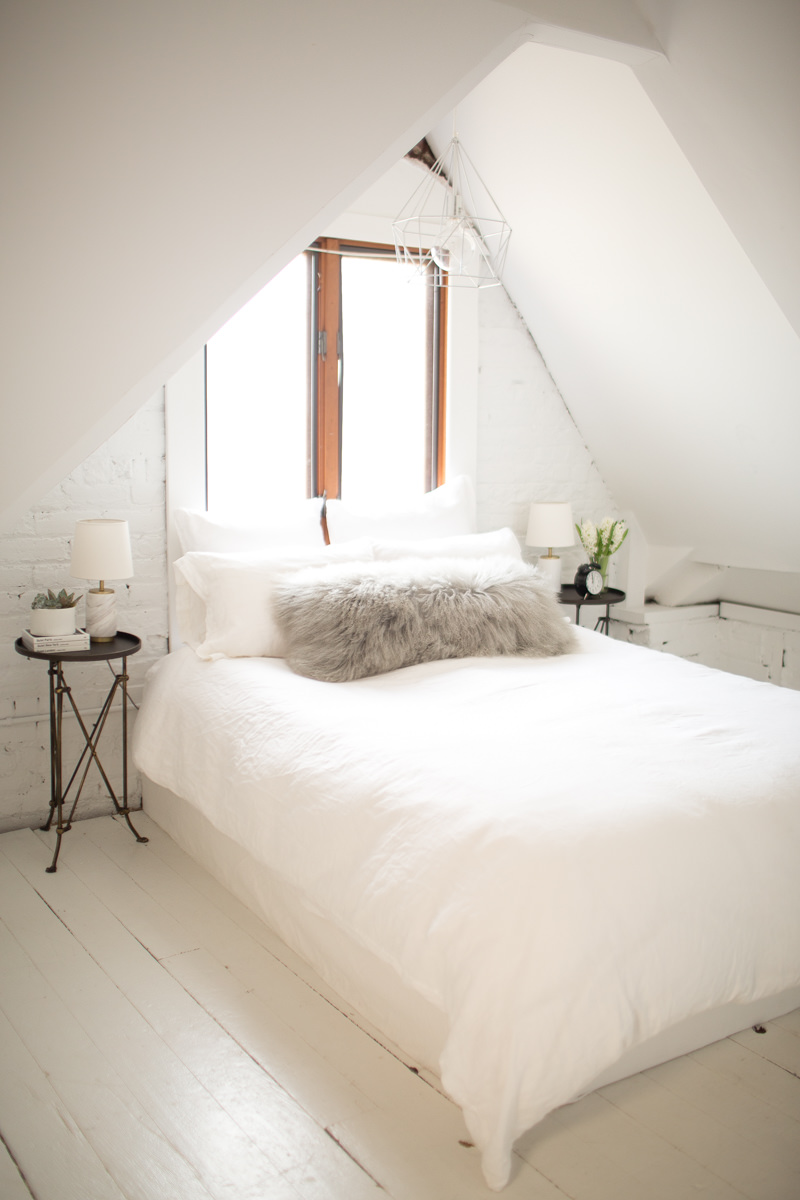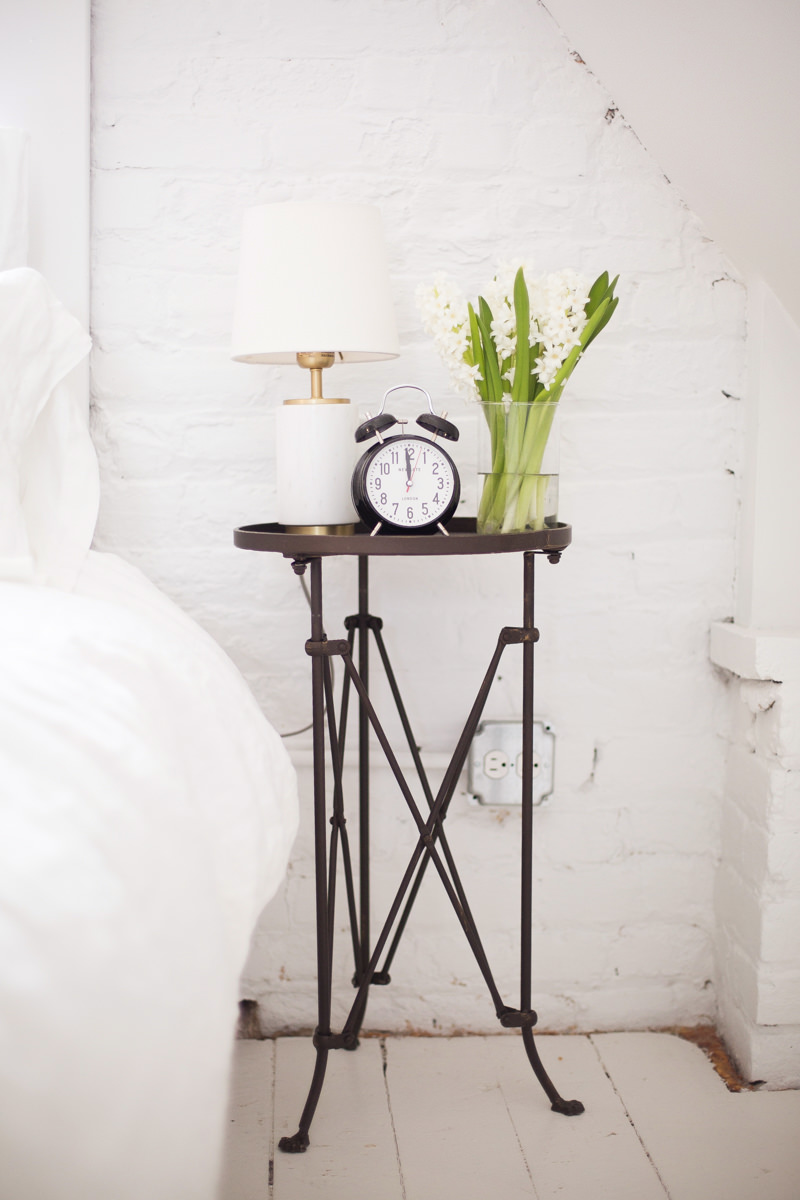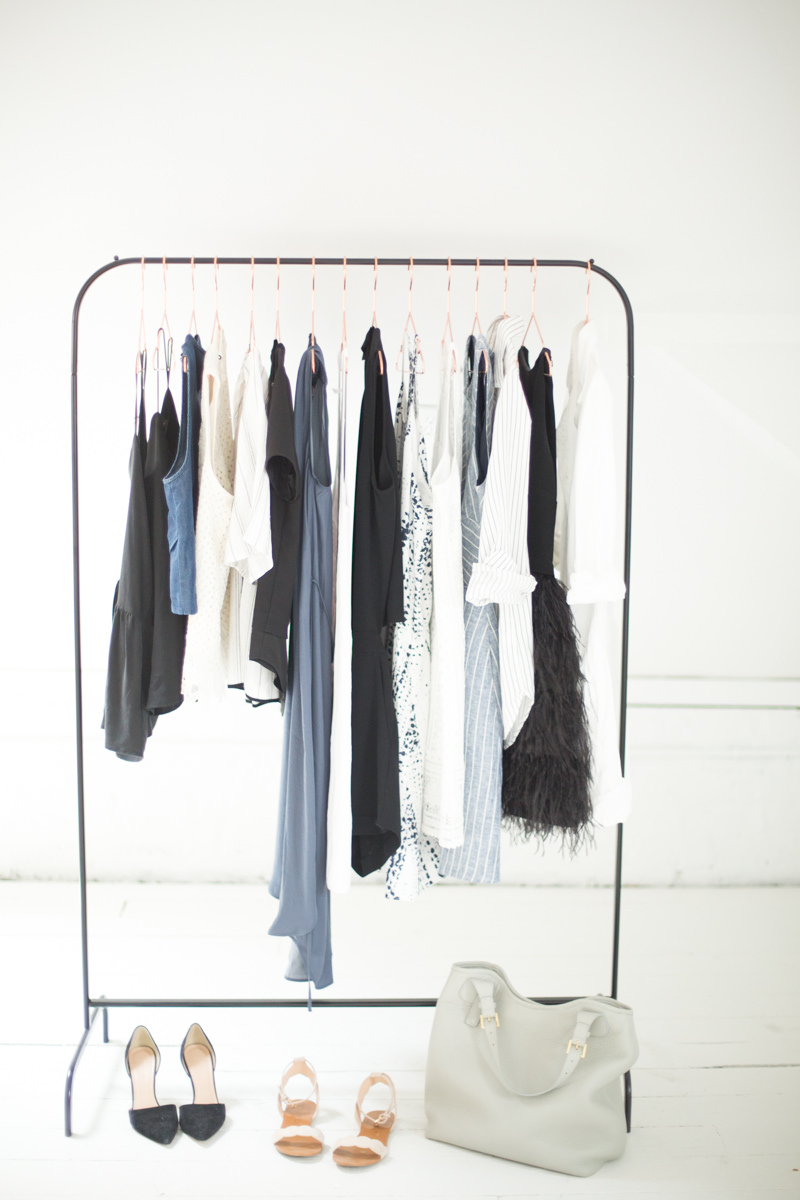 The Guest Room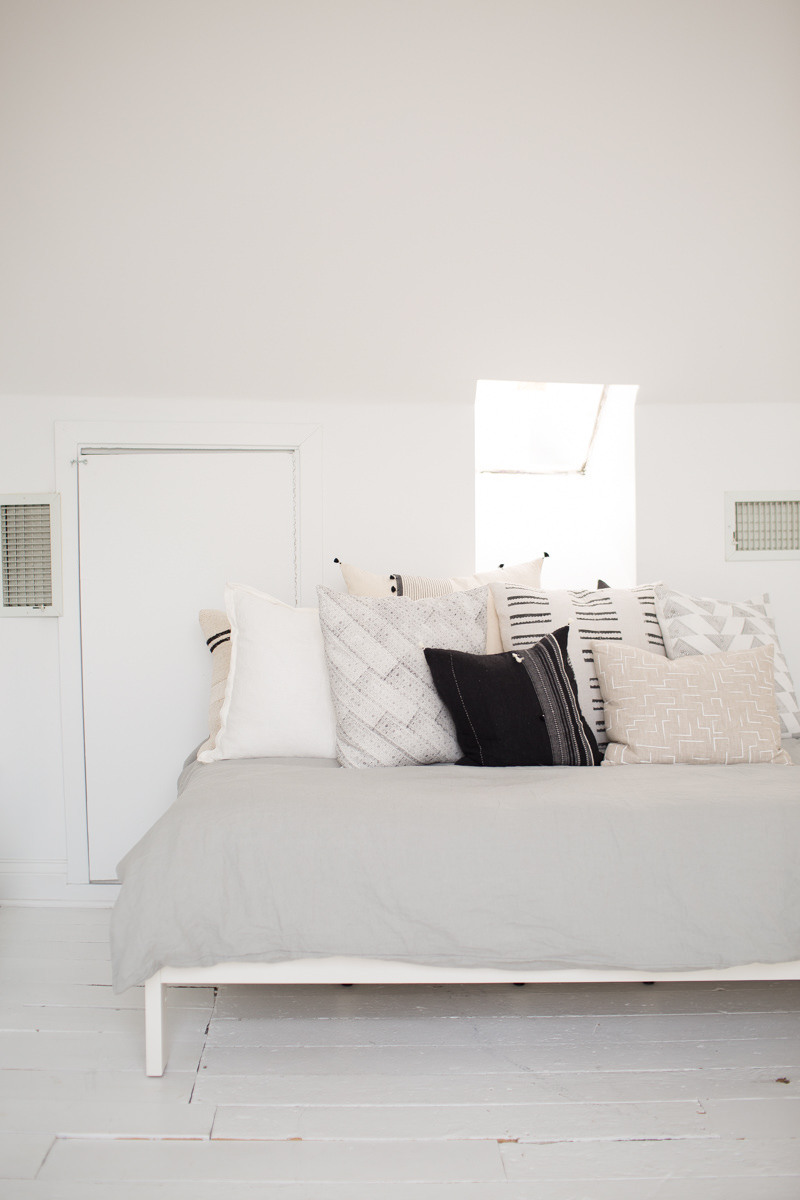 The Deck
I had zero view but loved sitting outside on warm summer days.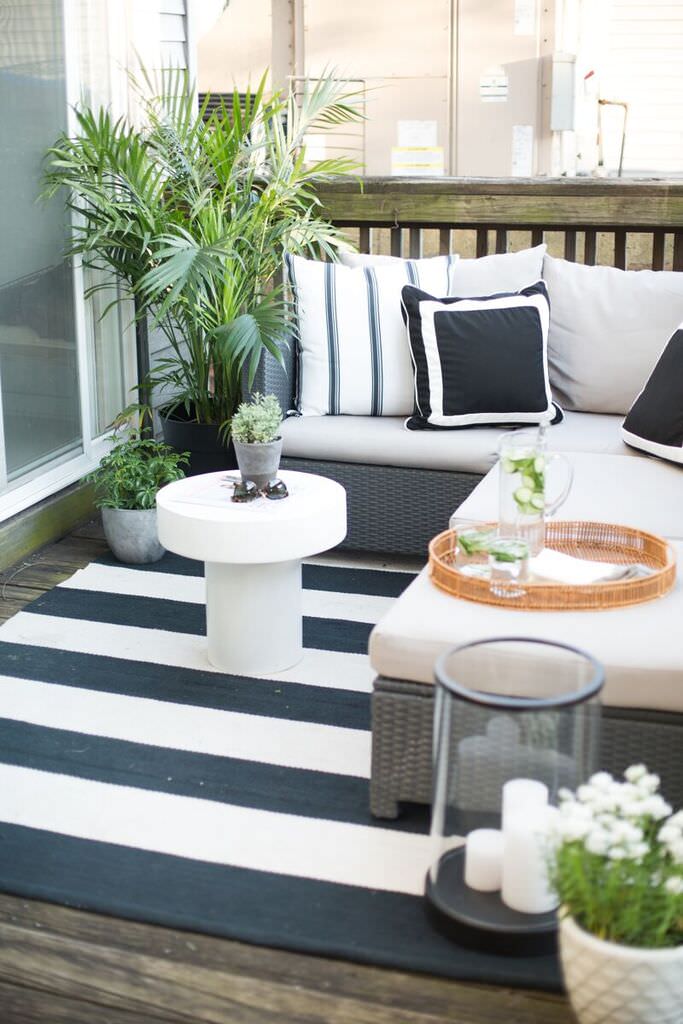 I've gotten so many emails asking how I find my apartments. Each one was actually found on Craigslist except for this one which is owned by my friend Marie (along with the shop below). After dropping something off with her she asked me to come up and see the space she had renovated. I took one step in the door, asked to rent it, and the rest is history.
Do you have any questions about this space or about how to make a rental feel more like home?  
See more photos and links to everything in my home tour on The Everygirl.