What was the hardest part about moving from LA to Chicago?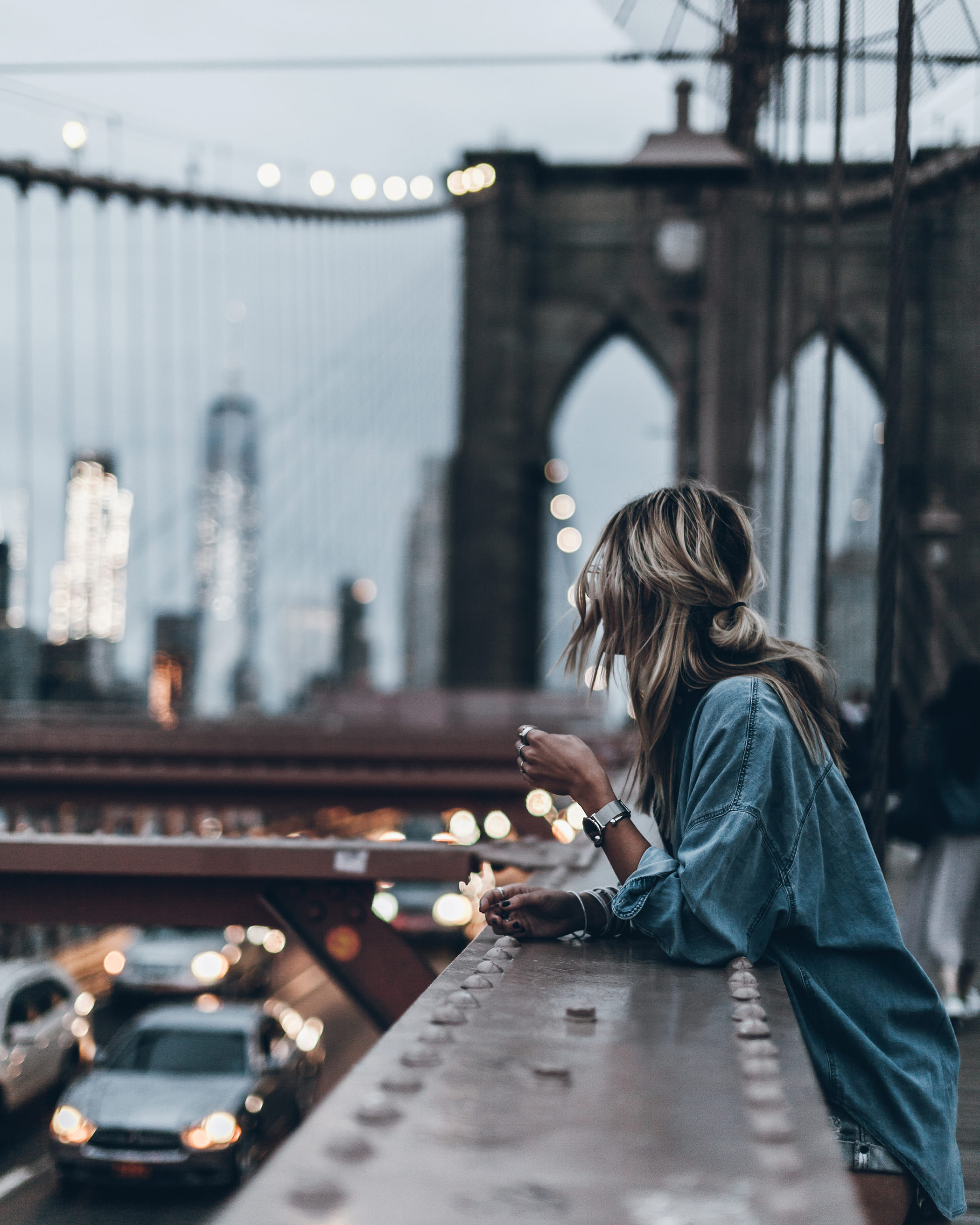 After going through a year of relationship rollercoasters, I'm wondering if finding a job in a new city is just what I need. What was the hardest part about your move? What would you do differently?
Last week, I talked about how moving to a new city alone changed my life. But actually deciding to move and the challenges that come from being in a new city alone are a whole other issue–one you might be facing if you're considering moving to a new city on your own.
First, I feel you on the rollercoasters. Nothing could have prepared me for the uncertainty of everything. The thought of leaving LA initially felt like a pipe dream, but I was stuck in a rut in a very big way and needed an even bigger change to get out of it. Most of you have probably heard the story, but for those of you who are new here, I was running a graphic design business, living at my mom's house in LA, found myself stuck in a dead-end relationship, and was in a it of a friendship rut. It was time for a change, and after spending 3 days in Chicago, I decided to relocate to the Midwest.
Let's talk about my move and my advice for those of you considering starting over in a new city.
If you're thinking about moving
I would make a list of what is and isn't working in your current city and really think about why you want to move in the first place. In my case, I felt that hitting reset button was just what I needed. Chicago became my home on August 1, 2010, although it didn't truly feel like home for a few years. It wasn't easy, but it wasn't as hard as I thought it would be–and I was so happy and liberated on my own in a new city
If you're not sure about moving
It's easy to get comfortable–even when that comfort isn't a good thing. We get stuck at bad jobs and in bad relationships, and sometimes feel the need to walk away from everything. But we can bring change without a drastic move.
Rediscover your city by making it a goal to try something new each week. Move to a new neighborhood and force yourself into new social situations. Join a running club, take a class, and scour your network for new people. A move isn't always the answer. Meeting new friends and experiencing new things might be exactly what you need.
The hardest part
Since I am missing those close relationships that I wish I had with my (very small) immediate family, this part wasn't a challenge for me. Separating myself was actually good thing and allowed me to finally grow and find happiness. It forced me out of my shell and at the risk of sounding really cheesy, I thrived in a way I didn't know was possible.
If you're really close to your family, consider what leaving might look like for you. I have friends who make it work. Just plan daily or weekly time to chat or facetime, and make plans to see each other as often as possible.
My biggest challenge 
It took a while to find my groove and for the city to feel like home, but I still wouldn't call that "hard" because it was kind of exciting and part of the process. For months, I'd wake up, look over at Buddy and out the window and was just like "holy sh*t–I live in Chicago" which was only magnified when it was -10 and snowing.
Eventually, I found those friends I could call any time for last-minute plans, or who would be there for me when I needed them. And now that I'm months away from having a husband, in-laws, and a huge extended family in Chicago, I really can't imagine living anywhere else. Although I am seriously itching to do 6 months – a year abroad at some point.
The game changer
Buddy. I can't imagine how it would have felt working from home or coming home after errands and not having someone there. The nights I didn't have plans were spent in my cozy little home with my best friend and because of him, I was never actually by myself. So if you can swing it, get a cat or dog. And spring for pet insurance!
What I wish I did differently
Not a whole lot, honestly. I wish I had rented a less expensive apartment that first year because I could have saved a few hundred dollars a month and wouldn't have burned through a portion of my savings. Otherwise, it was all a part of the experience. Looking back, as much as I loved my last place, I wouldn't have moved to this apartment because it was 30 minutes from everything and everyone and made my life really inconvenient.
If you're serious about moving
The first thing you should do in your new city is to come up with a few immediate routines. Find a coffee shop you love and walk there once or twice a week. Same with a flower shop, grocery store, farmer's market, and all those normal day-to-day things you take for granted. Ask everyone you know if they might know someone in your new city and make plans before you even get there. I had plans with a (new) friend my first night on my own which really helped.
It took a few years, but walks by the lake eventually went from "I can't believe I live here" (in a good way, though) to "I love my city–I'm home."
Have you moved to a new city on your own or are you thinking about moving?