Can I Ask My Wedding Guests to do This?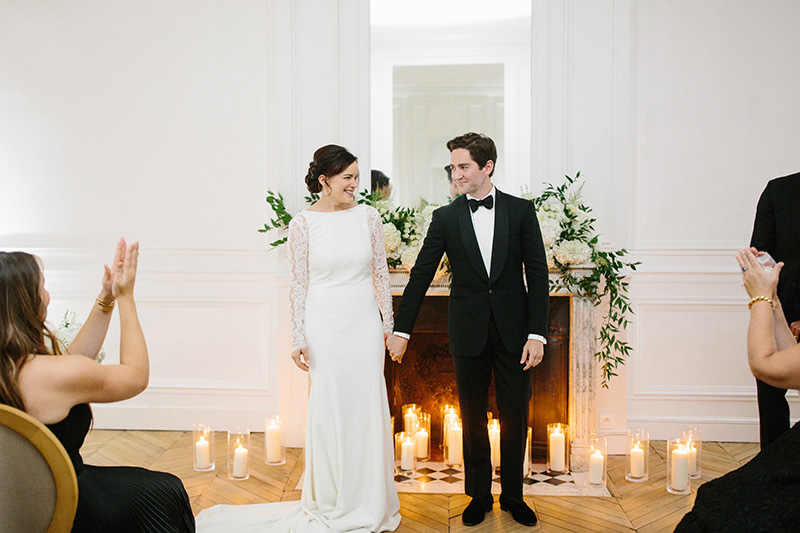 I hired the first and only planner we spoke to, said yes to the first venue he showed us, and tried on a handful of dresses before deciding on one. I said no when asked if I wanted a bridal shower or bachelorette, there won't be a wedding party, and there will be less than 20 guests at our wedding. Two of them are our photographer and officiant.
But there's this one thing I've been thinking about that you probably won't be that surprised by considering that it's me. My close friends who are attending have all said this isn't a big deal, but they're all so nice, and I want to make sure I'm not asking for too much.
So I would love to know what you think.
I would never make this request with a large group but we are very close to everyone on the list. There will be less than 20 guests, everyone will be front and center for photos and is basically in our wedding. If someone wears something colorful, it's going to really stand out.
Since everyone's traveling all the way to Europe, we're planning small events the two nights leading up to the wedding, and Katie is going to capture these moments for us. I want to ask everyone attending to stick to softer, more muted tones for the event with Paris as the backdrop and black and navy for the wedding.
If you're one of those people who thinks it's too much, please hear me out before weighing in.
Brides tell their bridesmaids what color and style dress to wear and what color to paint their nails. I'm asking a small group to basically just not wear bright colors–way less intense than what they'd do if they were in our wedding.
A few friends have asked what to wear and two told me this was actually helpful.
Paris is white and grey as is our venue, and shocker–the decor will be neutral.
We all have neutrals in our closet. and you've seen my instagram feed so you almost kind of had to see this coming.
I also want to add that I do not see this as "my" day at all, so I don't want to be that bride. This is a special day/trip for all of us and I want it to be a great experience for everyone.
Can I ask my guests to wear neutrals to our wedding (and one of our 2 wedding events)?