Travel Essentials for a Weekend Trip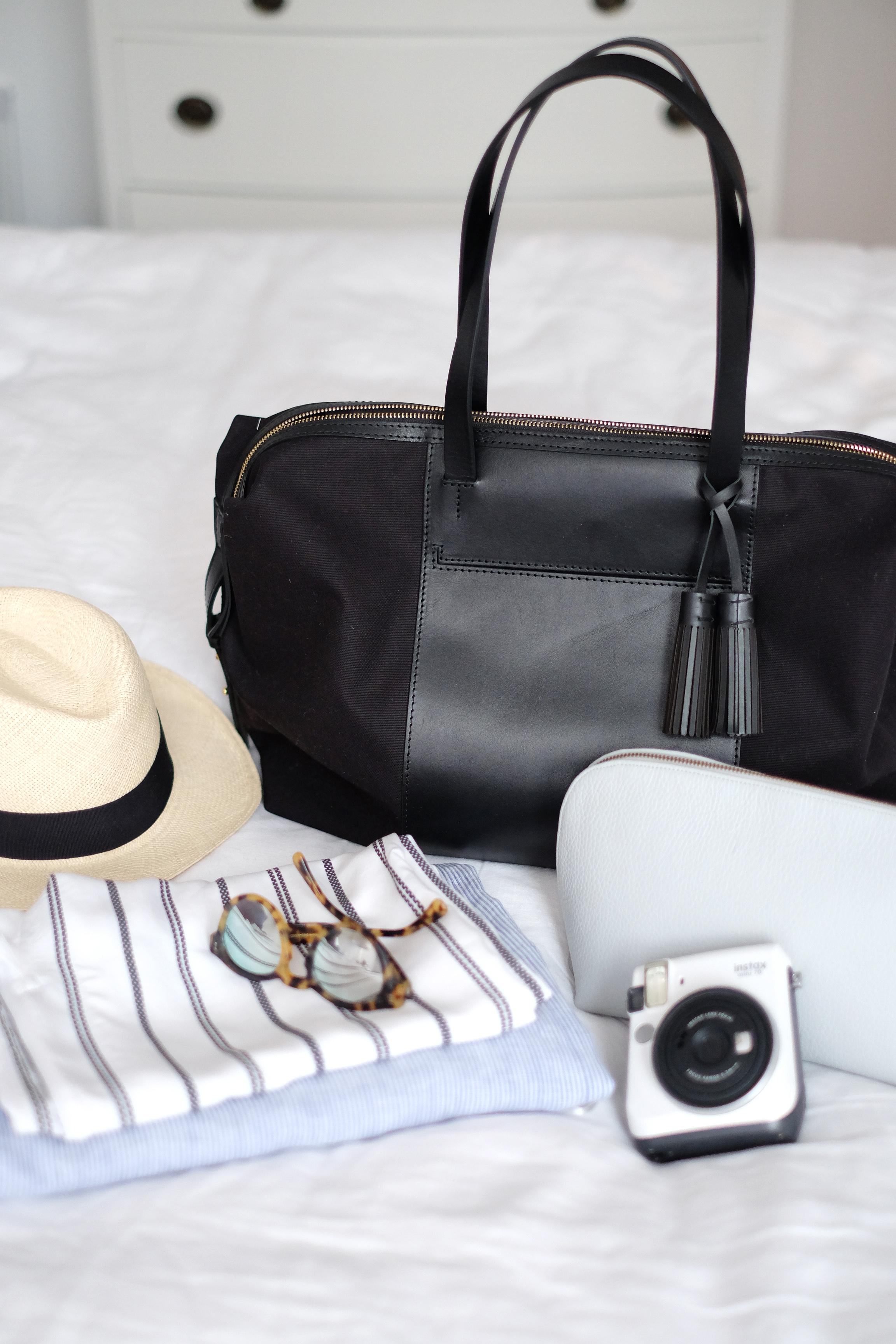 I've shared my travel essentials for a long flight and today, want to talk about those weekend getaways. As a former over-packer who now only brings the essentials, I've rounded up a checklist of what I always pack when I'm only away for a few nights.
Outfits
I try to bring just one outfit per day that I can take from morning until night. Wear jeans twice, rotate tops, and bring one light piece of outerwear that's easy to pack (like this trench). Since I can't walk around in heels all day (or at all, really) I comfortable sneakers, loafers, or sandals, and boots for winter.
Here are some of my favorite basics for traveling
Luggage
Depending on the length of the trip, I usually bring my Away carry on – I have the original (smaller) one. I usually throw a duffel bag with my laptop, purse, camera, and essentials for the flight on top, and keep that under my seat. And these bags are great for Type A neat freaks, not that I'd know anything about that.
Toiletries
What are your go-to travel essentials?
Shop the post