My Quick and Easy "Chipotle" Bowl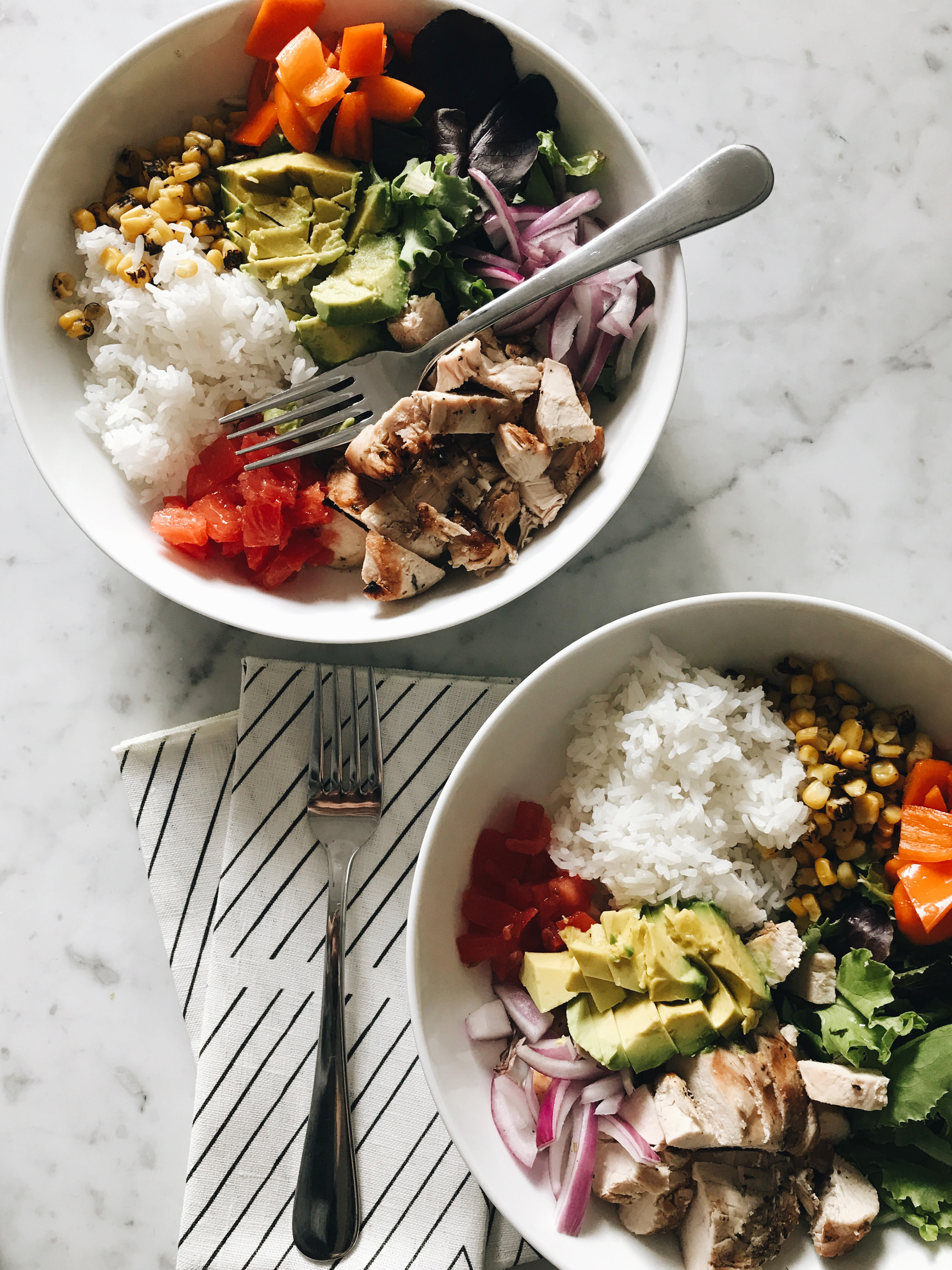 This may be one of the easiest recipes I've ever shared–not that they're ever that complicated–but I whipped up this bowl so quickly on Sunday night and got a few messages asking for the recipe, so here it is. I usually roast or grill chicken at the beginning of the week and have it on hand for easy, healthy meals like this one. There were two chicken breasts left and I just so happened to have the rest of these ingredients laying around, and put this bowl together.
1 Chicken Breast
1/3 red onion, chopped
1 roma tomato
1 avocado
1 orange pepper
1 cup of lettuce
Trader Joe's grilled corn
8 oz white rice
Olive oil and balsamic to taste
Ok, so this is literally the easiest thing ever. I used the bagged frozen jasmine rice and roasted corn from Trader Joe's, so I heated those up and chopped up some peppers, 1 avocado, 1/3 red onion, and added some olive oil and balsamic. I was feeling real lazy but plan on upping my game with some guac and salsa next time.
And voila. The easiest chipotle bowl ever without all the sodium.