7 Ways to Get in Better Shape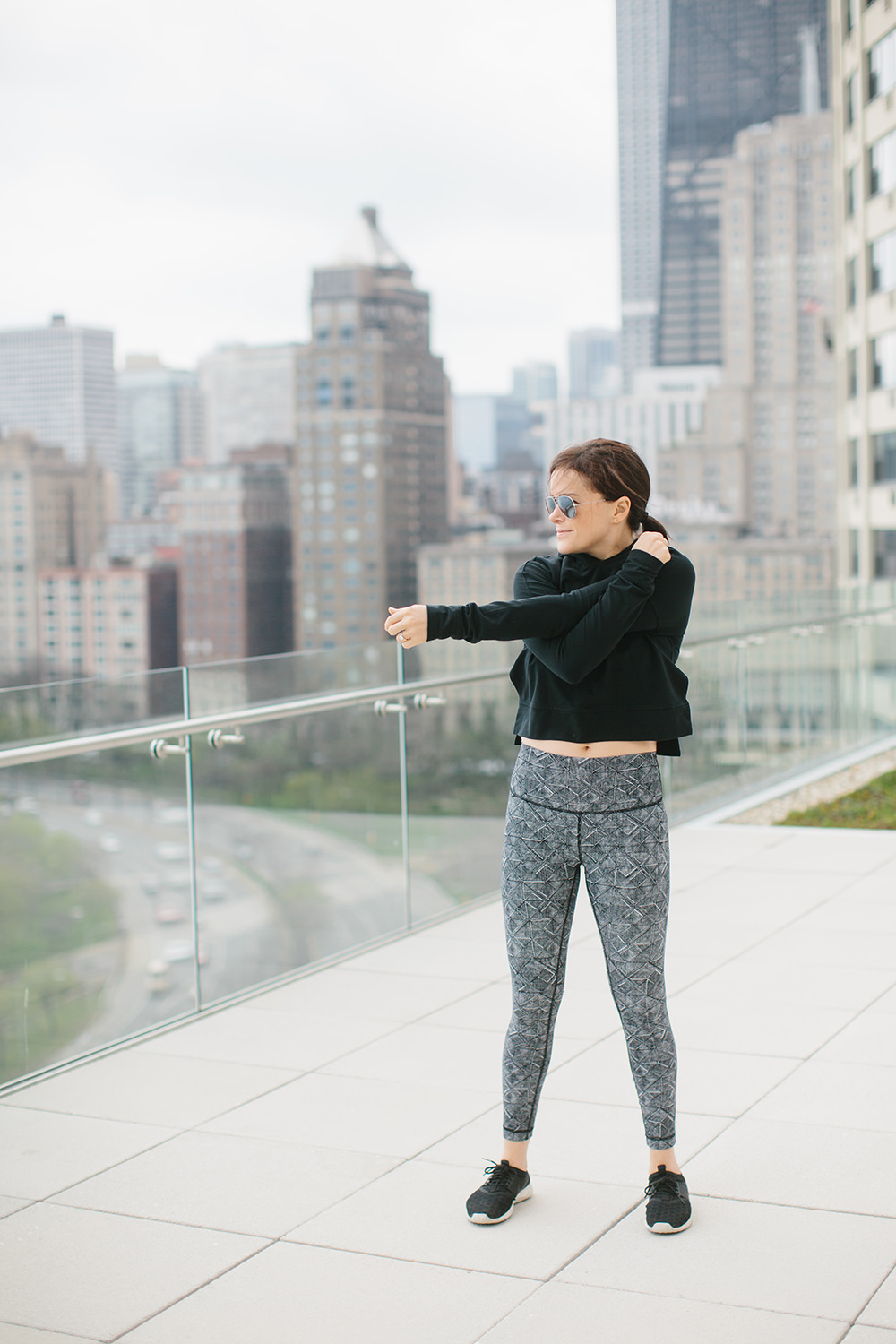 Is it just me, or do you find yourself talking about getting in shape year after year and never really getting there, too? I sort of fell of the diet and workout wagon. Again. Some weeks just don't allow for as many workouts as I'd like and I maybe overdid it on the paleo cookie dough.
A new workout has me feeling really motivated so I want to talk about what I'm doing and hear from you, too. If you're one of those people with really toned arms, tell me all your secrets. But I won's stop until I finally get there. If you want to get in better shape, let's motivate each other and finally do it. We still have just over 40 days to make a difference (before summer) and together, we can make it happen.
Here's how I plan on finally getting in better shape
1. Keep workouts consistent
Having trouble getting or staying motivated? Find something you love and make sure it's not a challenge to get there.
A couple of weeks weeks ago, I took a class at Pilates ProWorks and where has this workout been all my life? I went 3x a week the last 2 weeks and am aiming for 4x this week now that I'm less sore between classes. It's not hard on your joints so it's great for delicate flowers like myself (2 knee surgeries and back issues, thank you) and I can feel every single muscle working.
I'm still spinning twice a week at Flywheel (great metabolism booster/fat burner) and will likely mix in FlyBarre class once or twice a week since I enjoy it. I'll keep you posted on my progress!
2. Stay Hydrated
This is a tough one for me because I am terrible at drinking water throughout the day and have a thing for losing water bottles. Since I can't live off La Croix, I'm adding cucumber or watermelon and mint (dynamic duo) to my water with the hopes that it will motivate me to drink more water.
Do you have any tips for drinking more water if it's something that doesn't come naturally to you? Help!
3. Eat clean
I'm back to my mostly paleo roots because I feel good when I eat clean. I have a smoothie or eggs each morning, a lean protein and vegetable (or smoothie) for lunch, and a lean protein and vegetables for dinner.
When I need a snack I'll have an rX bar or JicaChips which might be the best invention ever. And when I'm in the mood for something sweet, I'll have a small cup of frozen fruit. Does the trick (almost) every time. Last year I tracked my macronutrients using MyFitnessPal and it seemed to work so I'm considering giving that another go.
Be sure to keep your fridge stocked with healthy options, have something healthy as a backup in the freezer, and find a healthy take-out option. For me, it's kitchfix which has tons of paleo options.
4. Eat slowly
I'm really bad at this one but remember to not eat a plate of fries like you're never going to see another fry again. Not that I'd do that… *insert eye roll
5. Get some shut eye
Instead of staying up until midnight, I'm aiming to get to bed earlier and have been trying to go to sleep between 10-11. Sleep is so important.
6. Say bye bye to booze
This one is the worst and I fail at it regularly. For now, I'm not drinking on weeknights and am skipping my beloved wine for tequila soda with a little lime. It won't be long before I'll want rosé on a patio so I'm going to need to come up with some ground rules. Every sunny summer day calls for patio drinking so I need to figure something out.
What's your diet/workout plan? Do you have any tips for eating slowly or staying hydrated? Please share them in the comments below!
Shop the post