How I Completely Changed My Life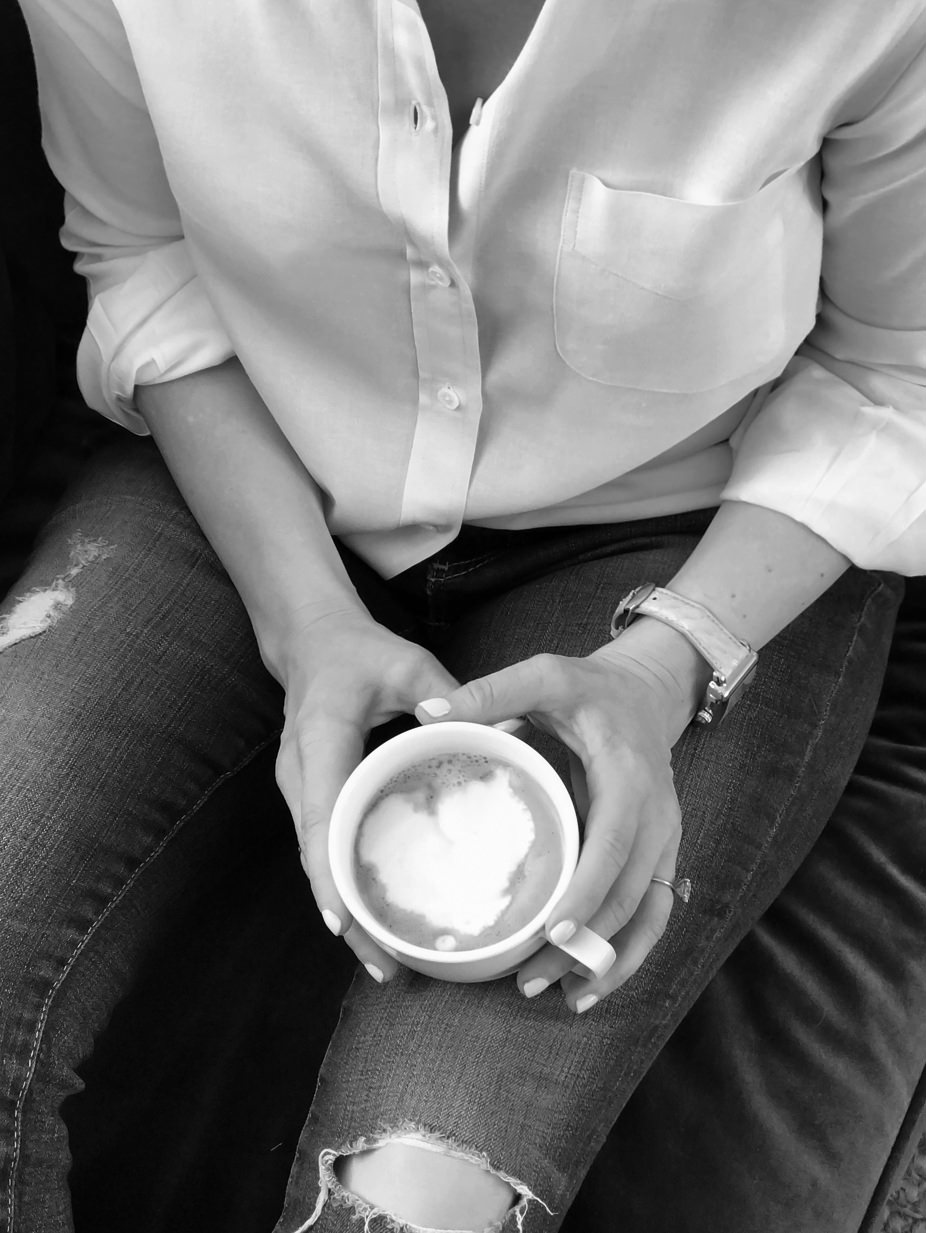 Every so often, I'll get asked how I started my first business and how we launched and grew The Everygirl, too. But today, I want to talk about how much things have changed since my 20s. This isn't my first time sharing my story but it's been a while, and there are some points I wanted to touch on. I was not connected, found myself in a major rut, and had no idea what steps to take to feel like I had it together. It's been a while since I've shared this story, so let's talk about how I went from living in my mom's house in LA at 27 to launching a website in Chicago less than 2 years later.
Here we go.
I wasn't the happiest kid. My parents divorced when I was 1.5 and my dad was very in and out of my life until he was out for good about 15 years ago. It's crazy to think I haven't talked to him in almost half my life. Things have always been pretty up and down with my mom so my family dynamics are sort of sad and complicated–definitely not how I wish they were but I am still trying to get through the fact that it is what it is, and focus on the really amazing relationships that I do have. When I struggled, I was told I wouldn't amount to anything and sadly started to believe it. Growing up without parents who were always in my corner and who loved unconditionally was really hard. It is my hope that no one can relate to this part of my story.
My great aunt Rose is the one person who was always believed in me. We used to talk for hours and hours even when I was away at college. I miss the way she used to crack herself up and how she called my design business "number one" and The Everygirl "number two" since she really never understood what I did. Rose is still alive but forgot who I was years ago. Conor got to meet her last year but I wish he could have really met her. I wish she could be at my wedding.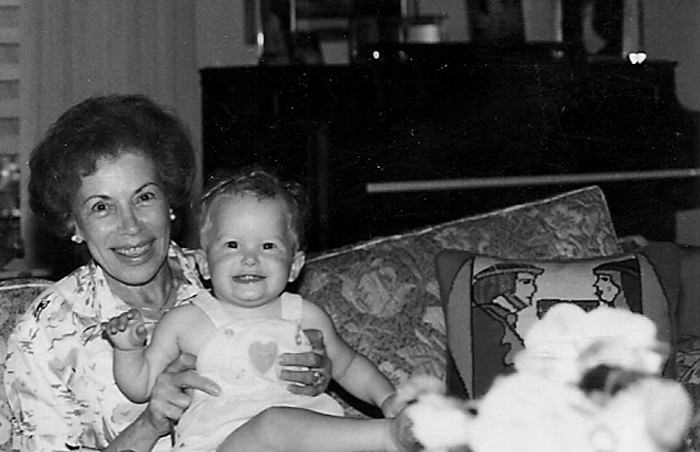 I was always bored in school, didn't test well, and had trouble focusing on things that didn't interest me. Unfortunately, I tested way ahead (10th grade reading level in 3rd grade which I was reminded of every 5 minutes) but didn't live up to the expectations set for me. This explains why. After taking too long to get through community college, I transferred to UCSB where I majored in Sociology, breezed through my time there with excellent grades, and finally felt like I was getting it together. Then I moved back home to LA without a plan, bouncing around career-wise in PR, graphic design, and in entertainment. I also spent almost all of my 20s dating a verbally abusive and very manipulative sociopath. So glad I finally got my sh*t together and walked away.
At this point I had it in my head that I'd never find happiness on my own and make it my goal to get married at 28 and have a baby at 30. And if those things didn't happen by then (which they most definitely did not) then life was basically over. I would like to add that getting married and having kids are wonderful things to wish for. I'm engaged and look forward to having a family of my own but needed to find happiness and not be defined by whether or not I had a husband and children. Am I making sense?
In 2007, I started my personal blog, Breakfast at Toast, with the hopes that it would inspire me. How? No idea. But I needed something.
I never thought that little blog would completely change the trajectory of my life. It led me to start two businesses, to a new city, new friends, and my future husband. Crazy, right?
After investing in a copy of Photoshop Elements and redesigning my blog, a reader asked for help with her site. It was a domino effect–within a few months I had launched my first graphic design business. A Sociology major turned graphic designer who was simultaneously working in entertainment doing product placement in film. Then I decided to give full-time graphic design a go.
The success of my first business can be attributed to hard work, strategy, and timing. Back then, there were a handful of blog designers and I was one of them. To help grow my business, I reached out to a handful of bloggers with high traffic and offered to redesign their blogs for free. One of those designs resulted in 20 orders being placed in one day! Advertising was free in the form of a link at the bottom of the thousands of blogs I would design the next few years.
I need to detour to one of the best things I did in my 20s, just a few weeks before Christmas 2008. I was walking down Robertson in Los Angeles and popped into an animal adoption drive. Not a chihuahua fan and probably more of a cat person than a dog person at the time, I had zero plans to walk out with a dog. But this little chihuahua with a broken leg looked at me and I was dead. A few hours later, I walked out with my rescue dog Buddy.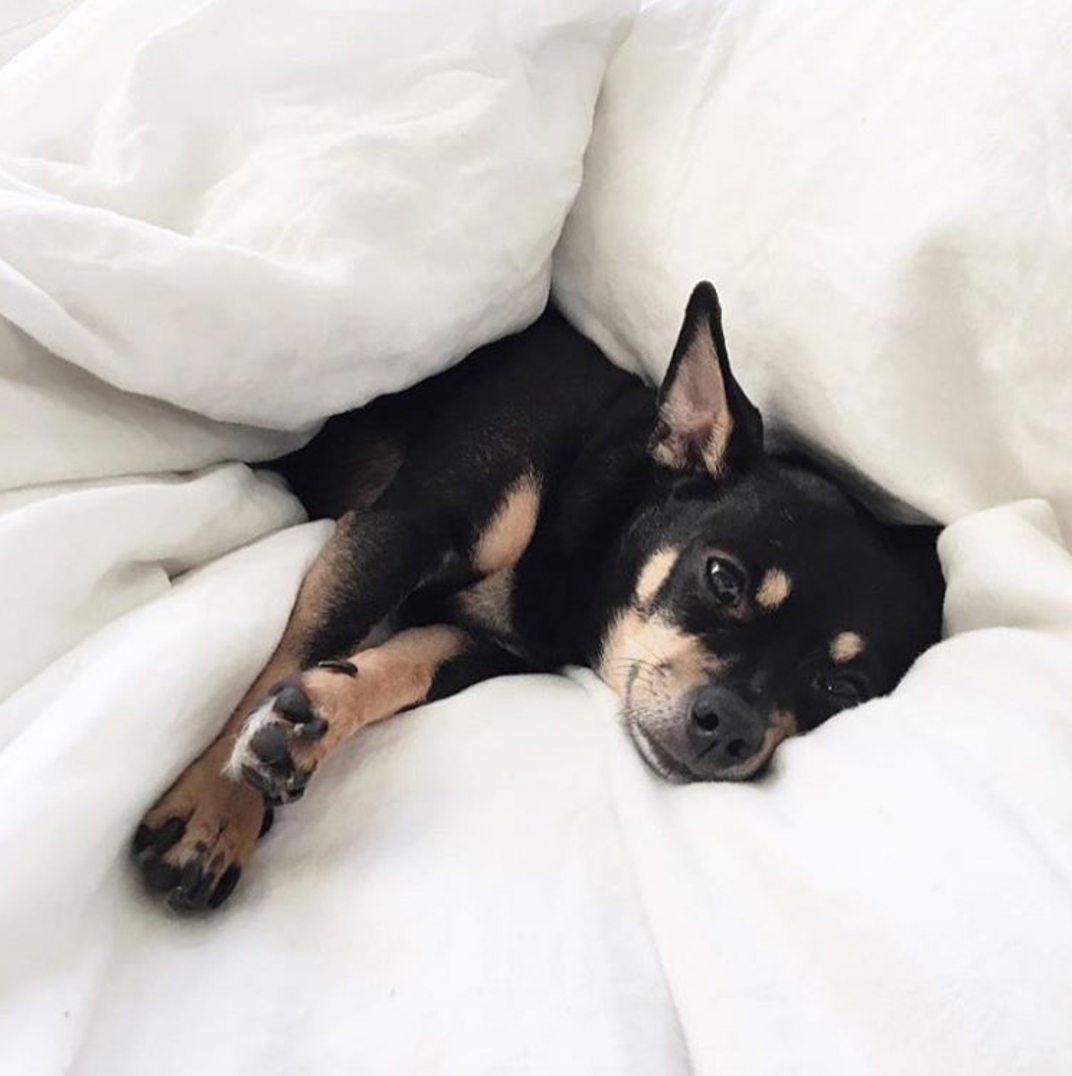 It was time to finally move out on my own but I couldn't afford an apartment and a car in LA. My car lease was almost up and I got it in my head that I'd either move to a less expensive city or to one where I wouldn't need a car. I couldn't shake that dead-end relationship and had a handful of friends–most of which I was growing apart from. It was time for a change. I always regretted not having traveled at all or going away to college and after not flying for 10 years after 9-11, I gathered up the courage to visit friends I made through blogging in TX, TN, and IN (with a road trip to Chicago, IL) in the fall of 2009.
I was sold on Nashville but on day 2 in Chicago, got off the train at Armitage and that was it. I was home.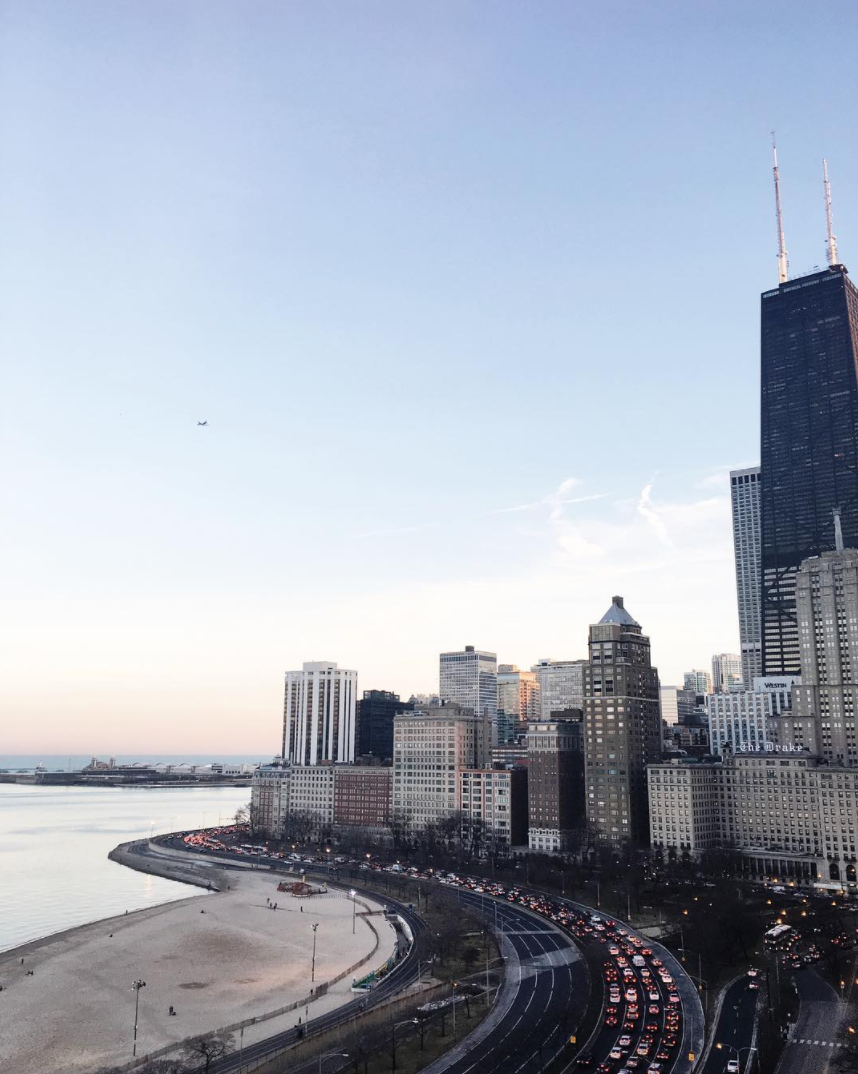 On Feb 1, 2010, I headed to Chicago for a one month sublet and ended up extending my time here, returning to LA mid-March. I knew of one blogger in the city and took it upon myself to email her. She invited me to dinner at an event where I met a few people, and I even befriended my real estate agent after apartment hunting. It was a difficult few months that included a lot of tears and self doubt, but I finally booked my one way ticket and on August 1, landed in the city I now call home.
At this point I'm running and graphic design business that is capped in terms of what I am able to make since I never learned how to design WordPress and Blogger (the platform I worked with) was on its way out. I had to figure something out in the next year or so before my business became obsolete and had this pipe dream of starting a magazine that featured the stories and homes of real women like me. Because why not, right? Then I met Alaina through blogging and we finally officially met in person when I invited her to my Christmas party. And on a night in with our friend Jess Lively, learned we shared a dream to inspire young women who wanted to figure their lives out. The following August, we sat down for coffee and walked away saying "so we're doing this?" and that was that.

photo by Stoffer Photography
On Feb 22, 2012, we launched The Everygirl. Alaina and I designed the site ourselves saving us 10k we didn't have and hired someone to code it costing us about 3k each–a very big investment for us. We both worked full-time in graphic design the first year to pay the bills since any money made went back into the company. When we finally got a paycheck after a year, it was the cost of my rent so I continued to design a few blogs a week year two.
At this time, my personal blog had grown a lot and I had about 60,000 people reading it monthly–something that happened over the course of a few months after years of blogging. I believe it was the excitement of my move and launching a new site–and posting daily–that made that happen. I never went into it hoping that would be the case and don't have any hopes for it now, either. I've
I was so overworked but loved what we were doing. At this point in my life, I was at the computer until at least 2AM every night and was the world's most overzealous crossfitter (like the sad little engine that couldn't really do anything but kept on keeping on) and then it happened. I got shingles. And my doctor told me I needed to calm the f* down. I eventually traded CrossFit for flywheel/flybarre and yoga, and gave myself a break.
The site continued to grow and a few years in, we both went full-time. I still take on a select few side projects for fun and started blogging again almost one year ago. In October 2015, we hired our first full-time employee, and in 2016, we hired two more and got an office. Things feel a lot more manageable now that we have a full-time staff of 5, a director of brand partnerships, and over twenty regular (part-time) writers.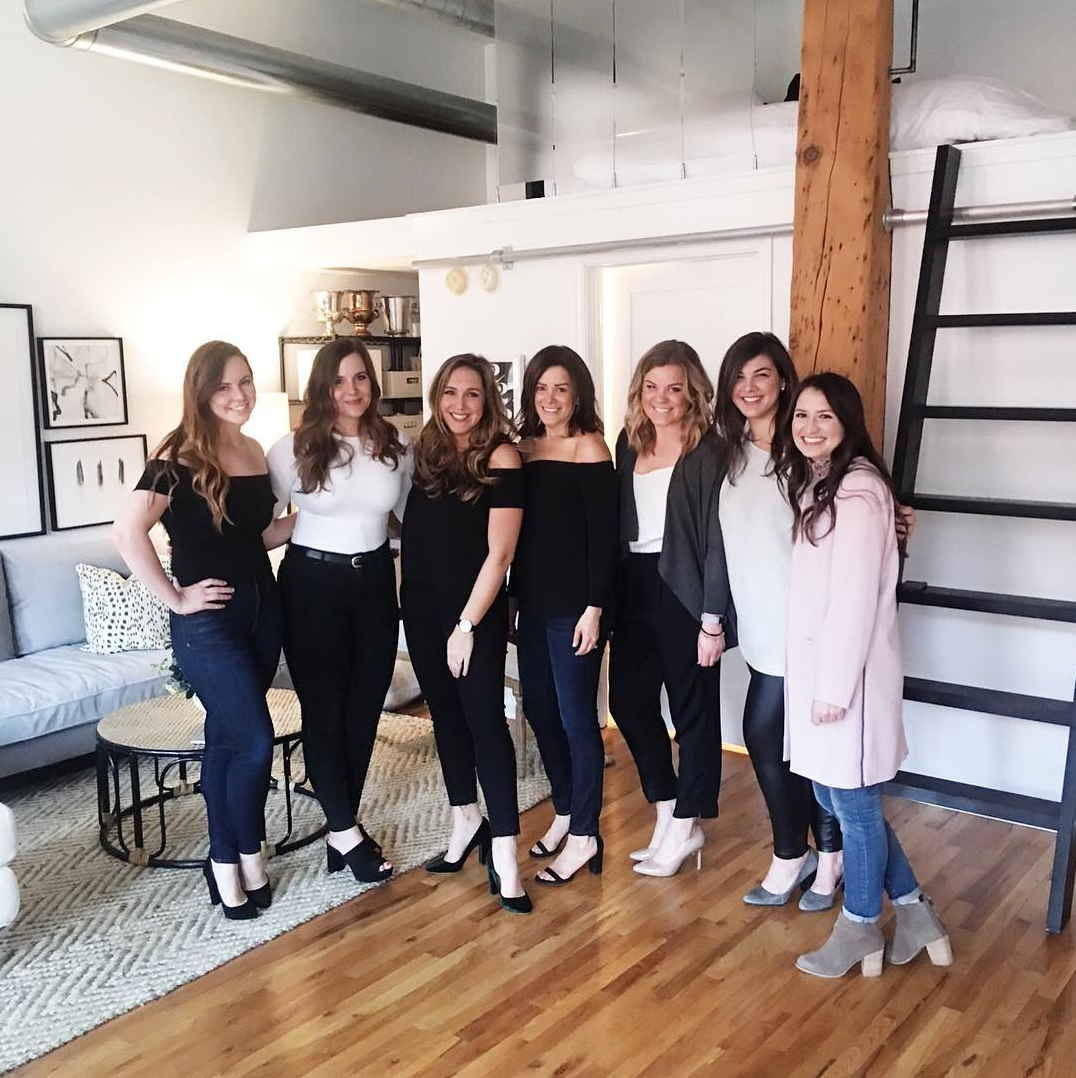 The girl who once feared flying for the better half of a decade and who dreamed of Europe, finally visiting Paris, London, and Rome in 2013 has since gone back four more times and traveled to South America, too. Still can't believe all the trips I've taken the past few years since traveling wasn't a part of my life until very recently. And after giving the online dating world a go and feeling continually disappointed, I met Conor in May '15 and we got engaged last month. I'm marrying into an amazing family–something I couldn't be happier or more excited about.

photo by Emilia Jane Photography
Life isn't perfect but it's much, much happier than it used to be. Going through any big milestone without the support of your parents isn't easy, but I am surrounded by love and am trying to focus on that. My friends, sisters, and future in-laws are wonderful.
It is my hope that my story will inspire other women who feel stuck or might have difficult family dynamics–something that can feel extremely isolating. It is a reminder that things can change faster than you think. That timelines don't mean anything. This part is going to sound really cheesy but it couldn't be more true. Surround yourself with people who believe in you and who won't let you down, and never stop believing in yourself. And finally, get a rescue dog. Pet insurance, too.
If you have any questions for me (about anything!) or need some advice, feel free to leave a comment below or shoot me an email or DM on instagram. I'd love to help.