Getting My Diet and Workout Routine Back on Track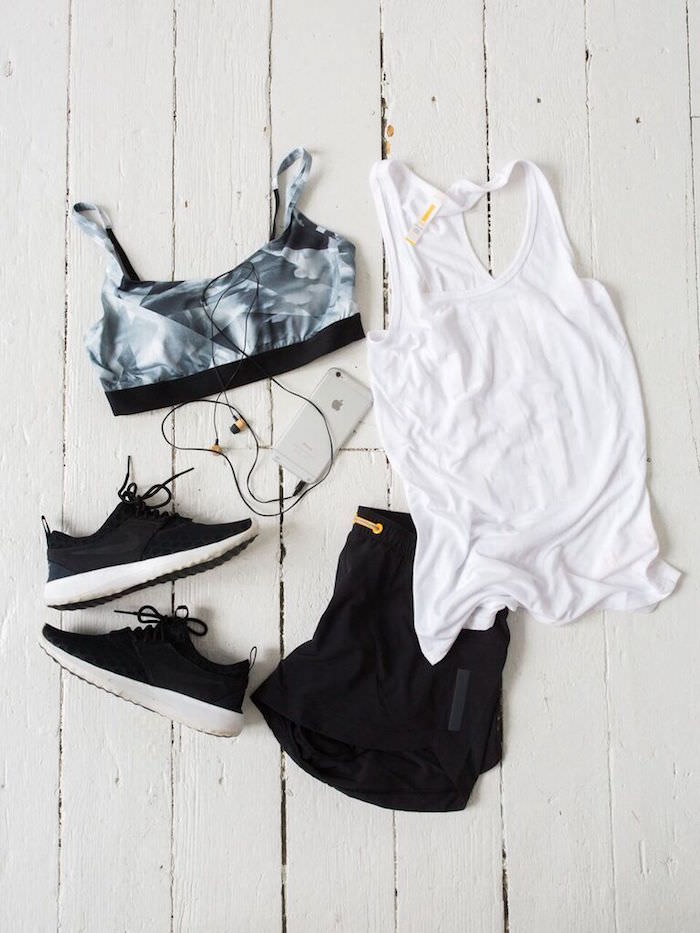 Earlier this year, I had my skin checked by my dermatologist, a complete physical, and a consult with a nutritionist. There's diabetes, heart disease, and high blood pressure in my family but mine is actually low which I attribute to a healthy lifestyle. My workouts suffered a lot the past year but I'm back and finally feel like I have a routine going.
My workouts
My back was a mess the past year but I'm finally feeling better thank to Dr Casey Miller at Airrosti and am back at flywheel and flybarre. It feels amazing after being unable to work out consistently for such a long time. The past 10 days, I took 6 barre classes, 2 spin classes, and gave myself 2 rest days.
During a normal week, I try to work out at least 5x and aim to work out weekends so I can have an off day or two during the week when things feel crazy.
Tip: Schedule workouts like you would plans and make them a priority. Once they become a part of your routine, it's a lot easier to keep up.
Advice from my nutritionist
I was eating the right food with my (mostly) paleo diet, but 3 small meals with snacks in between wasn't giving my body enough time to burn fat. Meals also lacked balance (not enough fat or protein) so I've been having 3 larger, balanced meals a day and have given up snacking.
Kely suggested replacing 1-2 meals a day with her be well smoothies. I just throw everything in my vitamix and I'm good to go. I'm always struggling with what to have for lunch when I'm in the office and don't like wasting money picking up food, so these smoothies have made my life so much easier. They're fillng, I don't really crave anything, and I'm feeling great.
What I eat
Breakfast is almost always a smoothie, lunch is either a healthy (balanced) meal or another smoothie, and dinner is usually a protein, fat (like coconut or olive oil), and vegetables. If and when I crave a snack I try to have it right after lunch or dinner, and opt for a little frozen fruit. But it's rare that I feel like snacking anymore which is crazy since I was such a big snacker. I am, for the most part, trying not to have potatoes or fruit more than 2x a week in an effort to burn a little more fat right now since I'm trying to get back in shape.
All bets were off this past weekend since I was at a bachelorette, but I went to flywheel the second I got back in town and am back at it.
My favorite smoothie
I've been mixing the below ingredients because they taste great and I'm boring. But I plan on trying more of Kelly's smoothie recipes this week.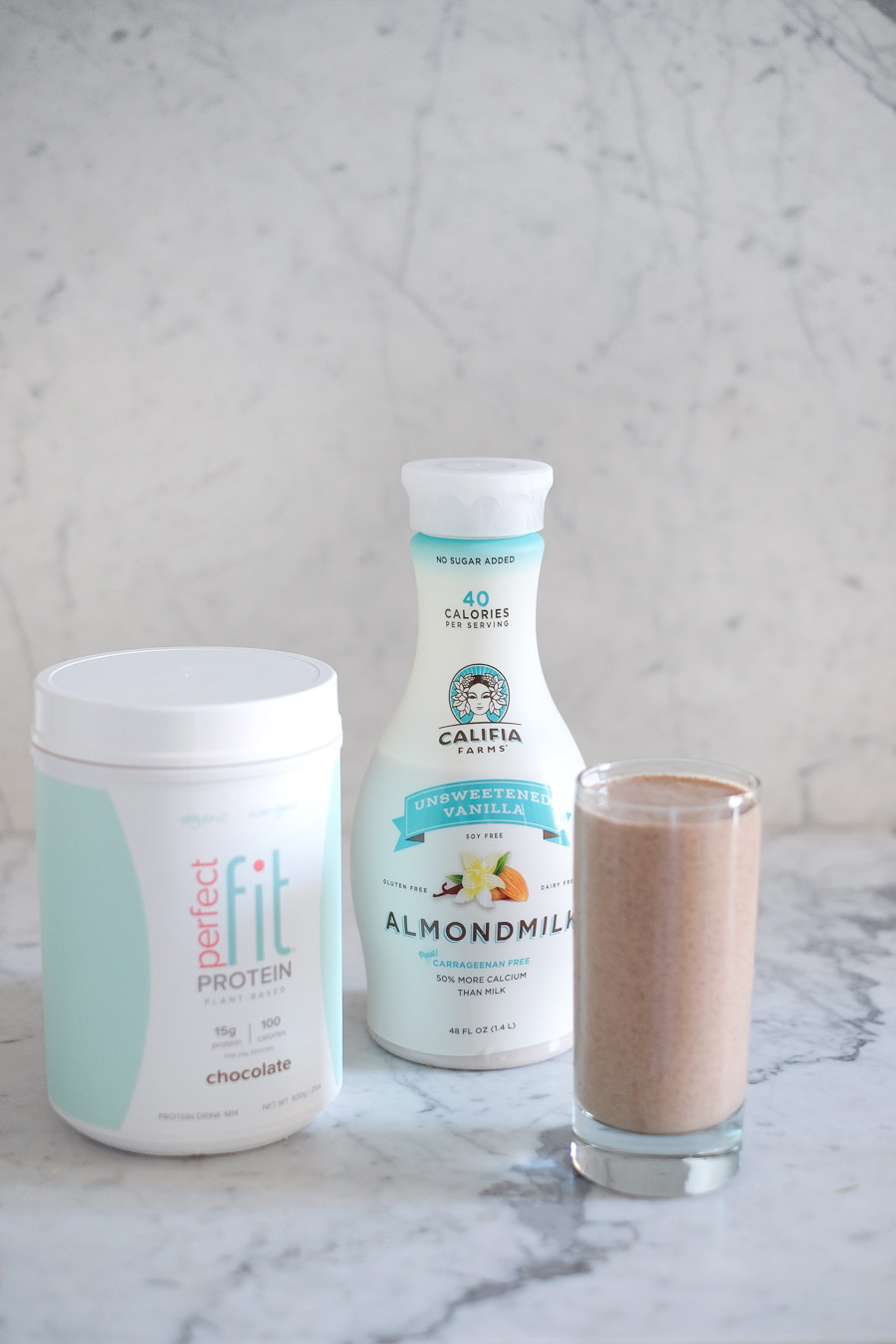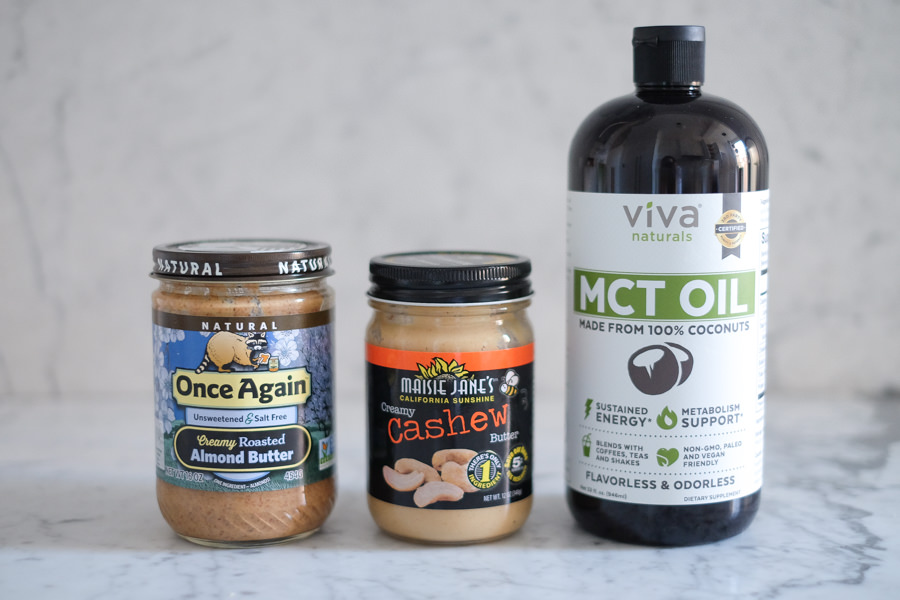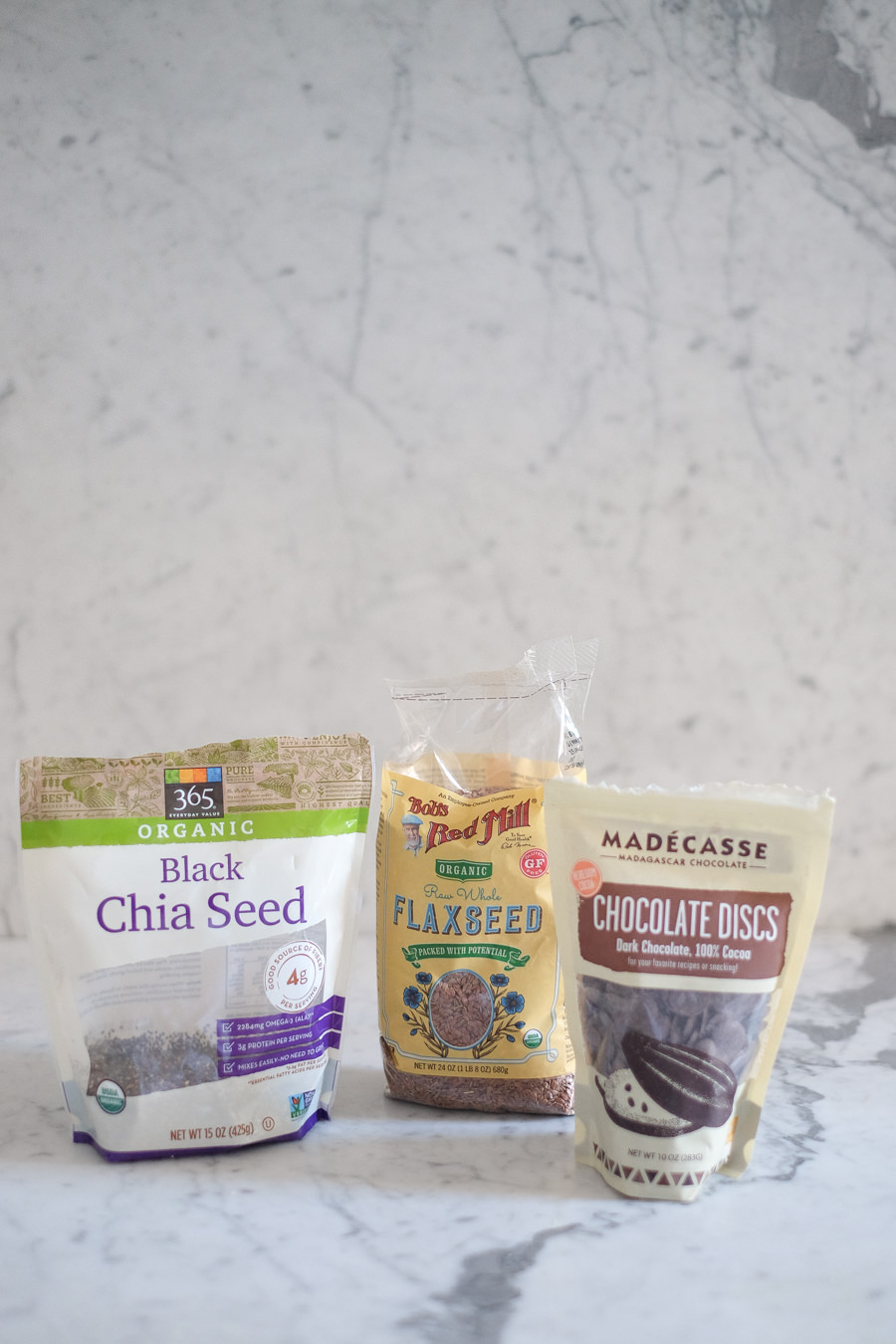 1 scoop Perfect Fit protein
2 cups Califia unsweetened almond milk
1 tsp cacao nibs
1-2 tsp chia or flax
2 tbsp. almond or cashew butter (or MCT oil)
A handful of spinach leaves
Dash of cinnamon
A handful of ice–start with a few cubes and keep adding until the consistency is perfect