Condo Update: Recent Purchases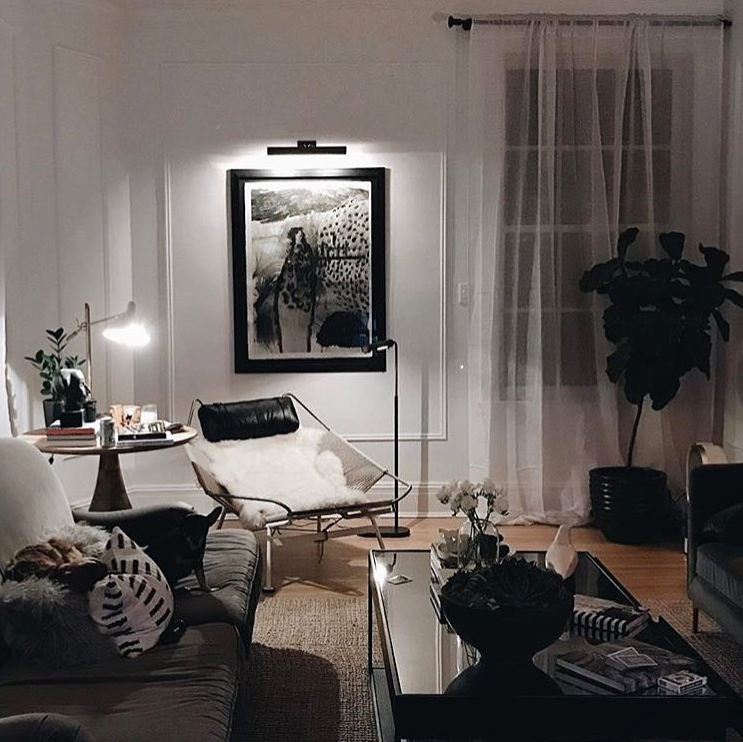 There's nothing like freezing temps to motivate you to finish decorating your new home. Because these days, staying in is all I feel like doing, so I've been spending lots of time scouring the internet for furniture and accessories.
Now that we've figured out the layout of our living room, it's been easier to figure out what we actually need. The TV stand was supposed to go under that piece of art in the photo above, with the Rove Halyard chair to the right. We never wanted the TV to be the focal point of our living room, so we ended up putting it on the opposite side of the room.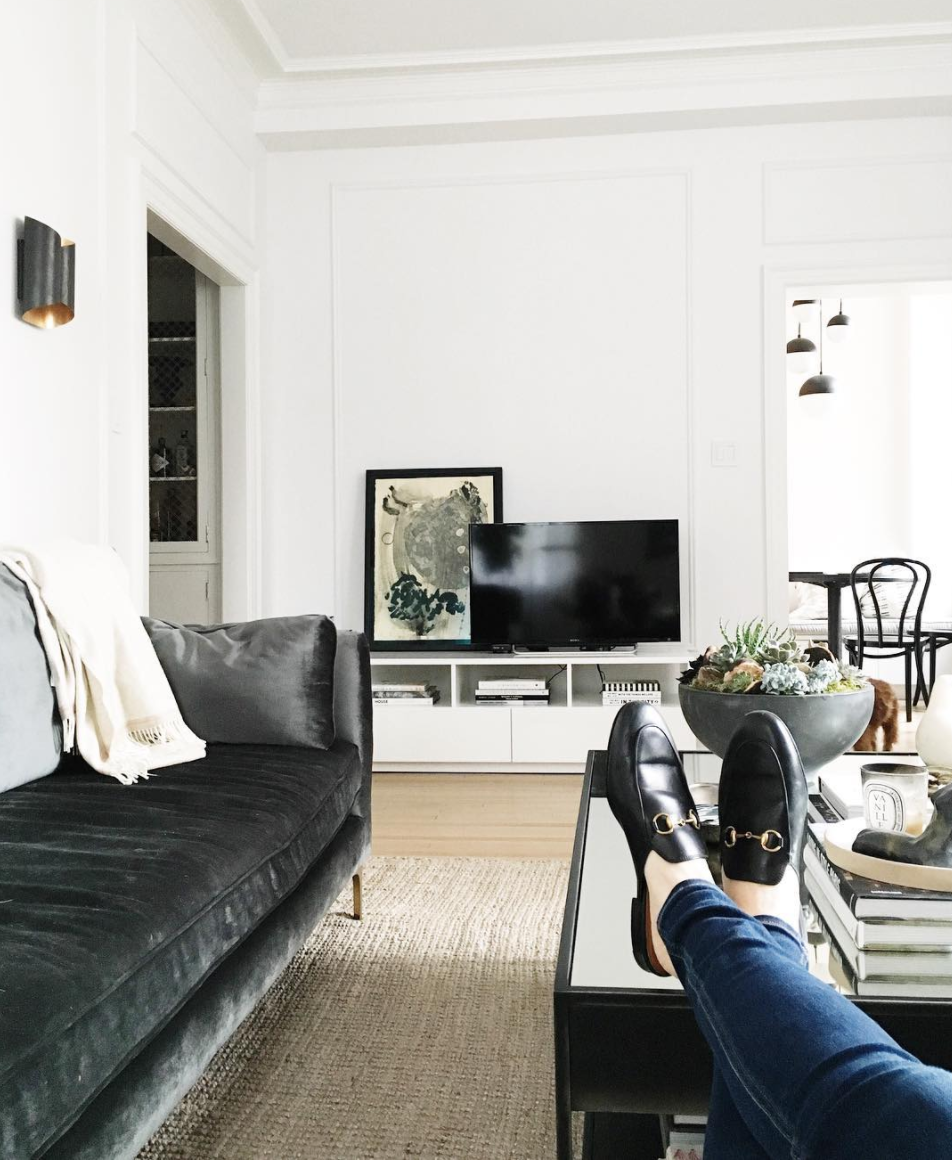 We're going to hang a few pieces of art above the TV–from Minted and Yellow Korner, and there's an original piece coming from Angela Simeone, too. Her work is really lovely and is budget-friendly. And our second (matching) sofa should be here in the next few weeks!
Here's what's on our list.
This black and white photograph
This photograph of Miles Davis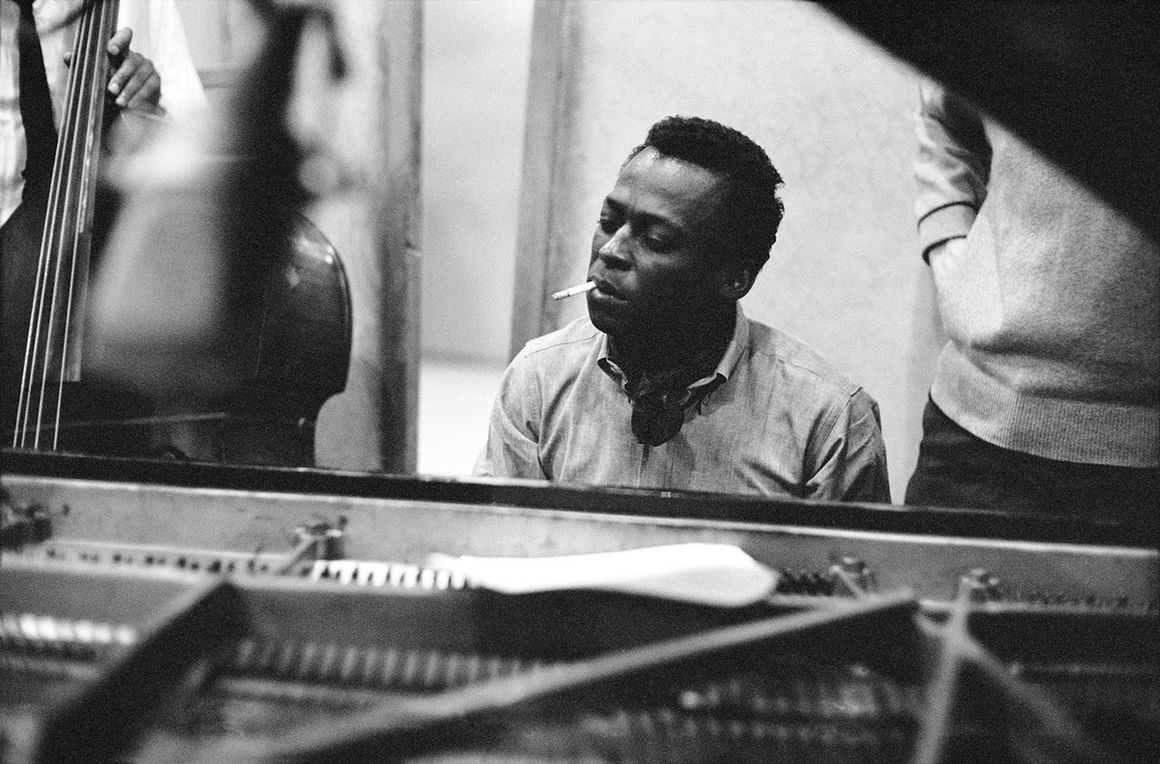 One of these Serena and Lilly baskets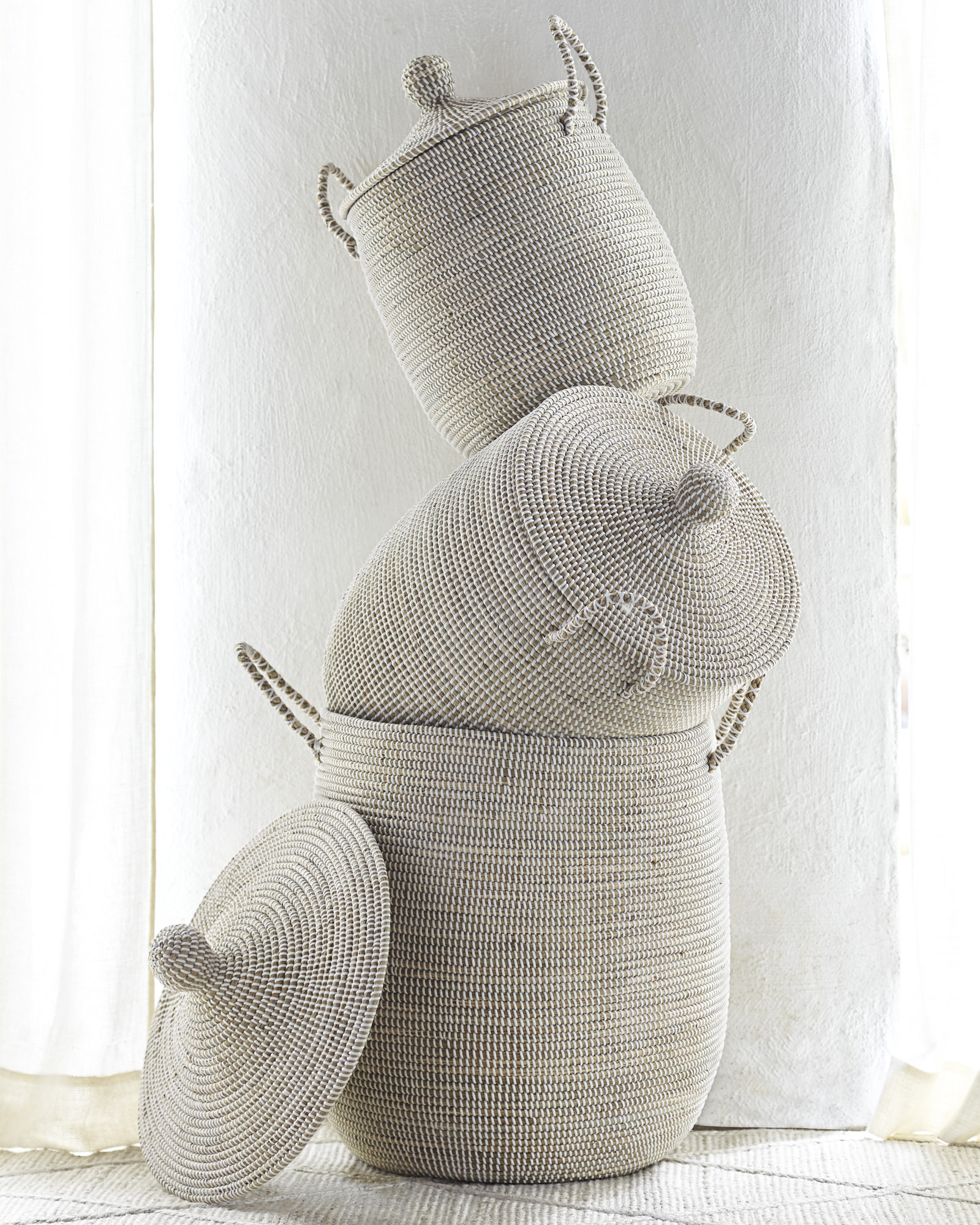 New bedside lamps c/o Lulu and Georgia and nightstands c/o Kathy Kuo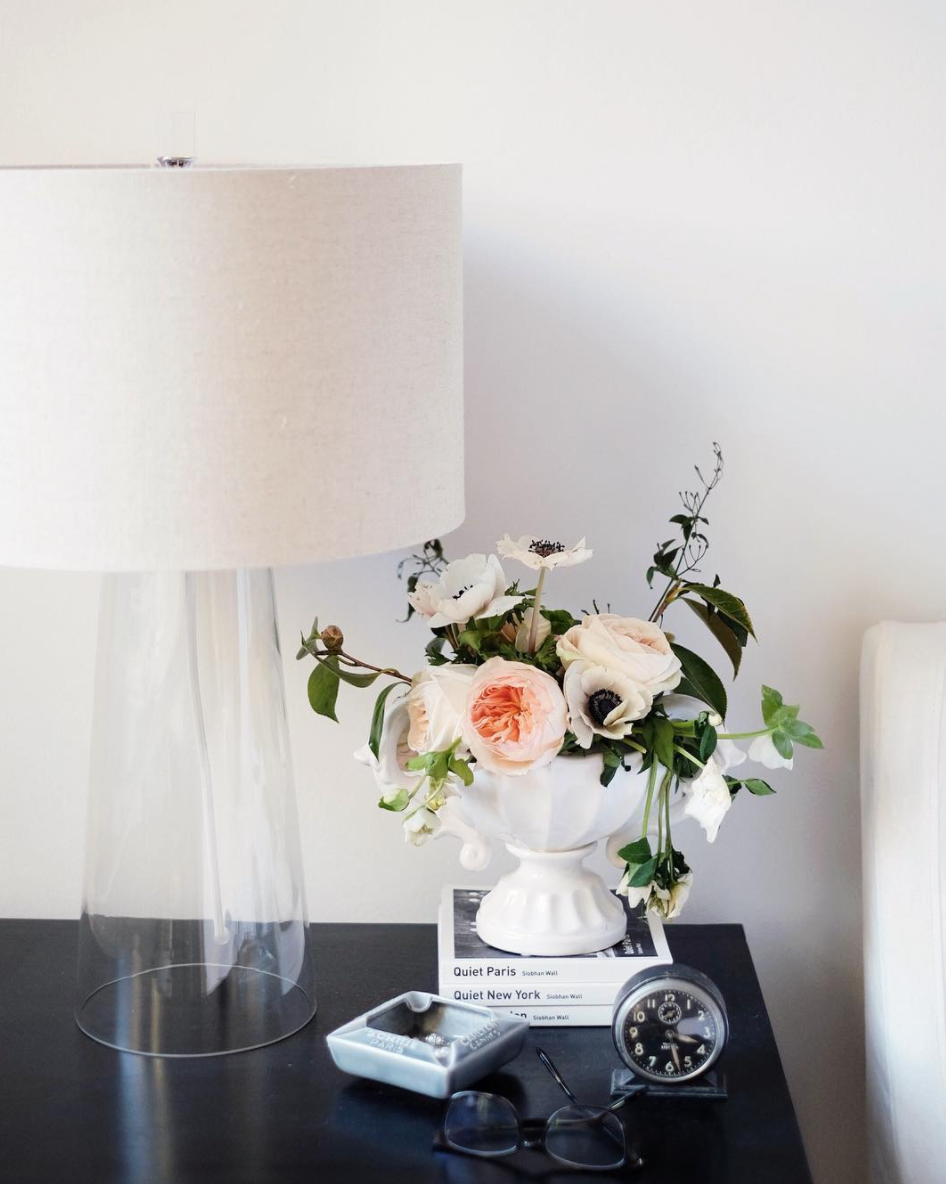 This mirror for my dresser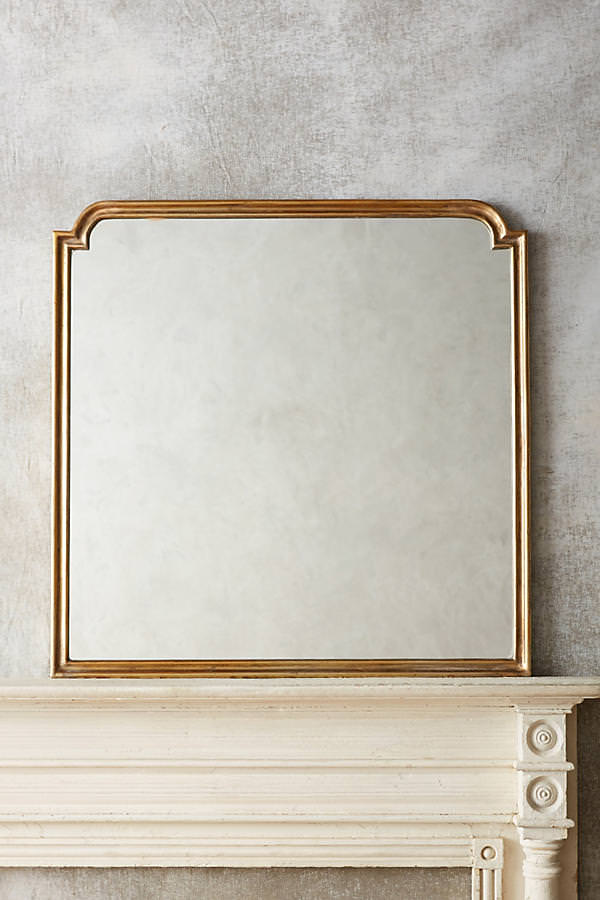 We got these velvet pillows c/o Rejuvenation last month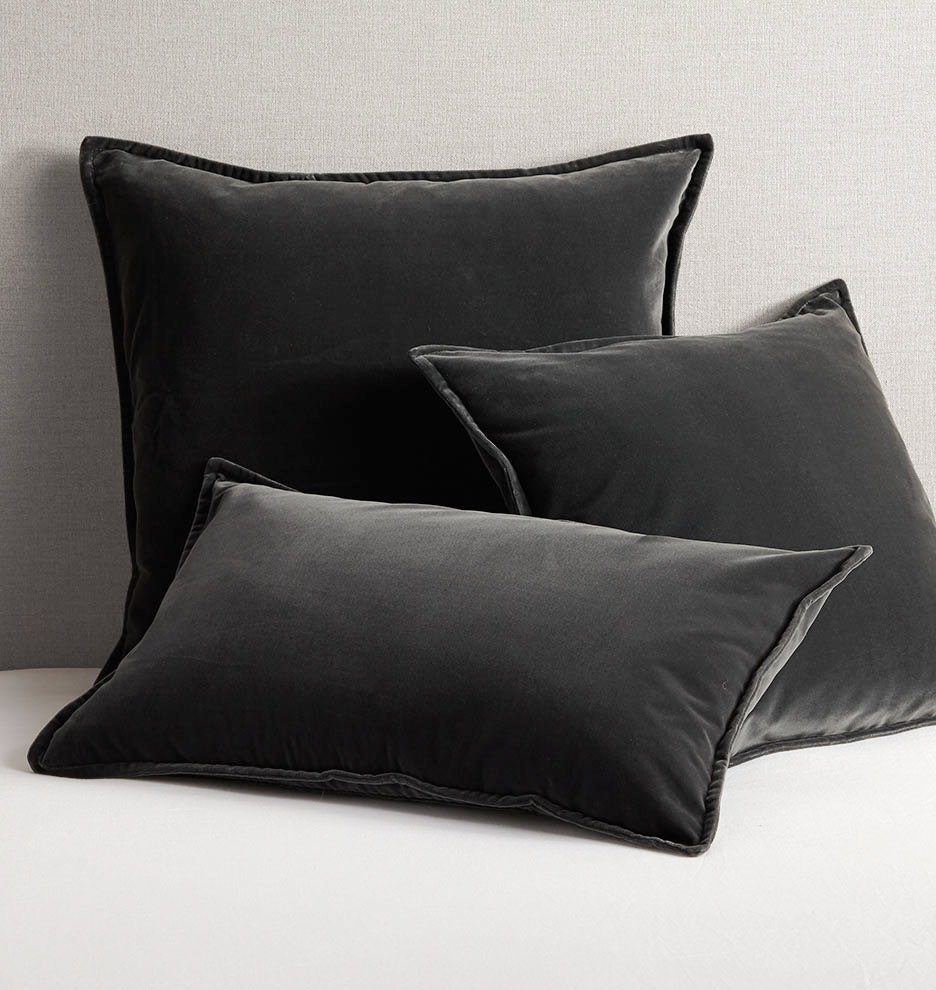 I'm on the hunt for a vintage tray for our dresser–something similar to this one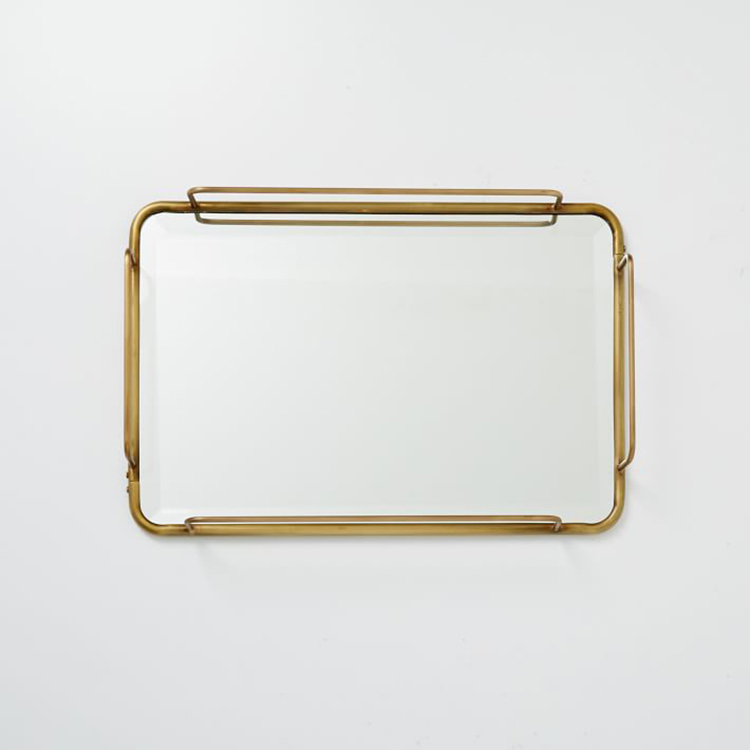 And this guy for our bedroom