How to Make Friends as an Adult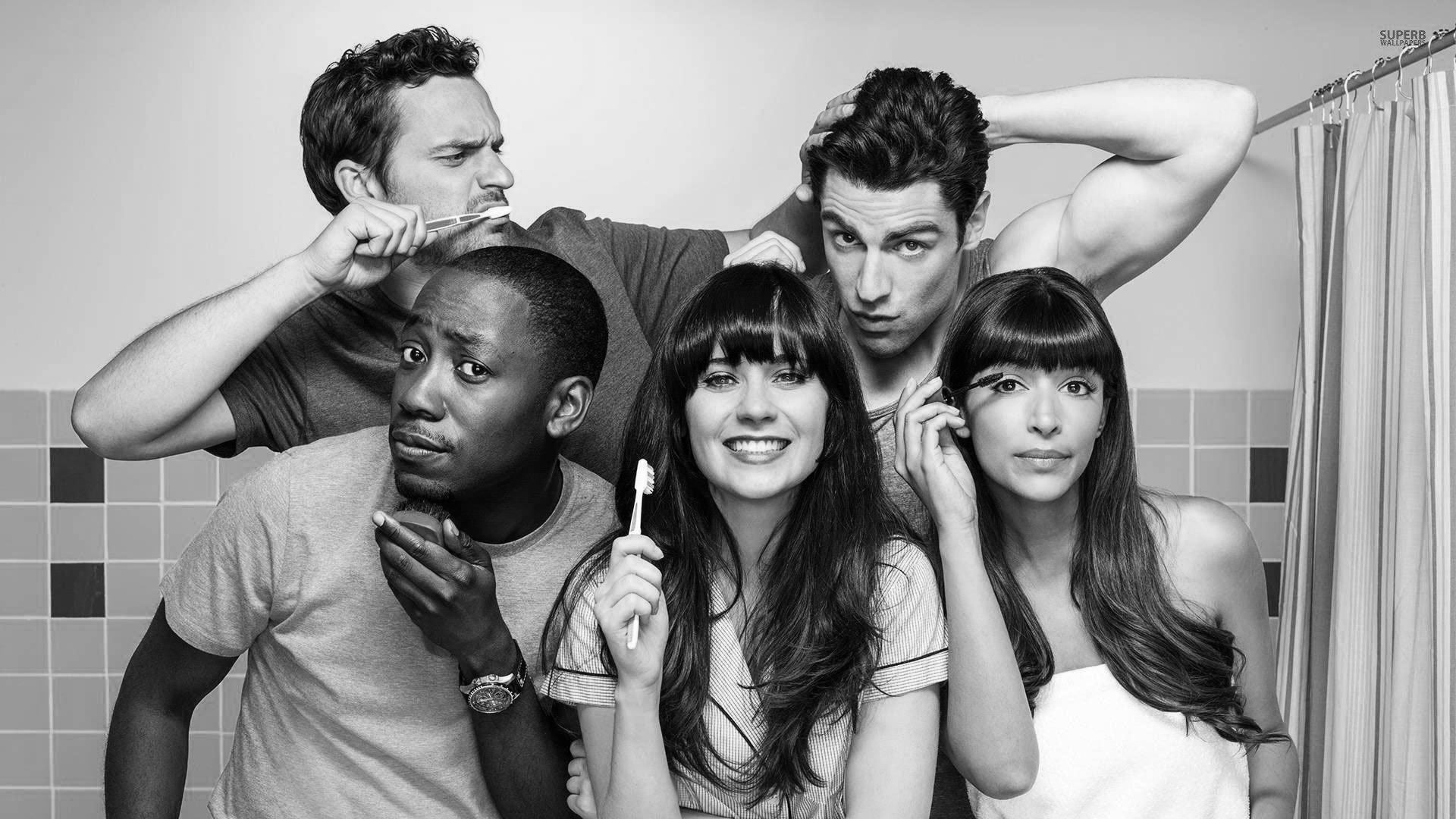 Last week, I asked those of you who might be struggling to email me if you were in need of advice or wanted someone to talk to. Because I know what it's like to move to a new city alone, to get past an emotionally abusive relationship, to make new friends as an adult, and to feel like your career isn't going anywhere.
A dozen or so of you reached out because you were dealing with or have dealt with one or more of those issues. So I'd like to address one of them–making friends as an adult.
Because adult friendships are tricky. They take time to form and are impacted by hobbies, career changes, geography, relationships, and babies. And those factors can make it easy to drift apart. Friendship is a lot like dating in that you're not going to automatically click with every person that you meet. And over time, you might learn that someone that seemed like BFF material wan't a fit after all–something that happened to me a year ago.
So if you find yourself in a friendship rut, here are a few ways to connect, and some concrete examples to back these ideas up.
Ask for introductions
If you're new to a city, ask your friends and family if they know anyone they can put you in touch with.
Someone who emailed about this issue mentioned living in DC, so I reached out to a friend there to ask if she knew of any meet-ups and she said she'd love to meet her for coffee. Sure, this reader doesn't "know" me, but I'm in her social media network, and through that, she's being introduced to someone new.
I met one of my first friends in Chicago through my mom who had a 30-something client invite me to a friend's BBQ. I got over the fact that I felt like a huge dork showing up alone and felt pretty good when I went out for a drink with my new friend.
Get people together
Team up with a few acquaintances or friends and each invite a few friends, asking everyone to bring one person from a completely different social circle. Or just invite a few people who don't know each other very well over or plan a fun outing.
My friend Jenn and I met shortly after The Everygirl launched almost 5 years ago, but didn't become friends for another two years when I hosted a dinner and invited a dozen people I wanted to get to know better. A handful of "acquaintances" at that dinner are now some of my closest friends. The only thing I'd do differently would be to host a happy hour or wine/game night so everyone can mingle.
Join a group or sign up for a class
Sign up for French lessons, join a running club, sign up for a new gym, take an improv class, volunteer at an animal shelter, or join a professional board. There are endless options. Stay afterward, mingle, and if you spark up enough conversations with someone, ask if they'd like to get together sometime.
I made lots of friends at my old CrossFit gym and while I'm only close with a few of them now, it was nice having a group to go out with back when I was new to the city.
Go online
Friendships can form through blogging and social media after weeks, months, or years of commenting on each other's posts. Find people with common interests, stay engaged, and if they're local, why not shoot them a message? If that goes someplace, suggest getting together.
I've made so many friends online. When I first moved to Chicago, the one blogger I knew introduced me to one girl who introduced me to another who introduced me to my Everygirl cofounder.
Then there's Katie. We had enough mutual friends on Facebook that we became friends ourselves. About 3 years ago, I reached out to ask if she'd want to shoot something for The Everygirl, but could have just commented on something and said hi. Then I asked if she wanted to go to brunch. We hit it off pretty instantly and were both single at the time, so we planned friend-date to go talk to boys at a bar except we got there and were both like "ok so go talk to boys" so we sat at our own small table, got food, and talked to each other all night.
Just say yes
My mom always told me I'd never meet a man sitting by myself in my living room. A statement that wasn't actually valid since online dating was a thing, but whatever. The point is, you're not going to make friends if you don't get out there and do things. Say yes to parties and plans, try a new class, go to a co-working spot, or hang out at a coffee shop. You never know when or where you'll meet someone, but the odds will go up if you do things.
There's this girl I had met a few times but wasn't friends with until we ran into each other at Soho House a few years ago. We ended up sitting together, decided to make plans, kept making them, and she's now one of my close friends.
Say hi to your neighbors
My friend Jess was my ex's neighbor who I've been friends with for 11 years. I knew she was new to the neighborhood, asked her to get coffee, and we hit it off instantly. We've lived in the same city for 2 of our 11 year friendship and talk almost every single week.
Nurture relationships with friends you're not that close to
Is there a friend or acquaintance you really like but never see? Reach out and see if they'd like to do something. I've always loved hanging out with John and Maura but rarely made plans with them, so I recently reached out to see if they'd want to get together, and Conor and I have had plans with them a few times the past couple of weeks.
Last weekend, we had them over on Friday night and then planned a double date with Kelly (in the city), and her husband, who we've only really hung out with once when Kelly invited us to her Halloween Party.
You met that potentially special someone. Now what?
Don't overdo it, but make an effort to be a good friend. Reach out, make plans, and make an honest effort to get to know your new friend, and eventually, to let them know you're there. Listen. Look up concert dates and invite a friend to join you. Plan a movie or game night. Host a cocktail party. Is your friend's grandmother sick? Check in to see if they need anything. You get my point, right?
Just remember that you're not going to hit it off with everyone and try not to take it personally when things don't work out. You can make wonderful friendships as an adult, but it takes a little time, energy, and sometimes, courage to make it happen.
Do you have any questions or comments? Are there any other topics you'd like me to write about? Leave them in the comments below!