10 Neutral Coffee Table Books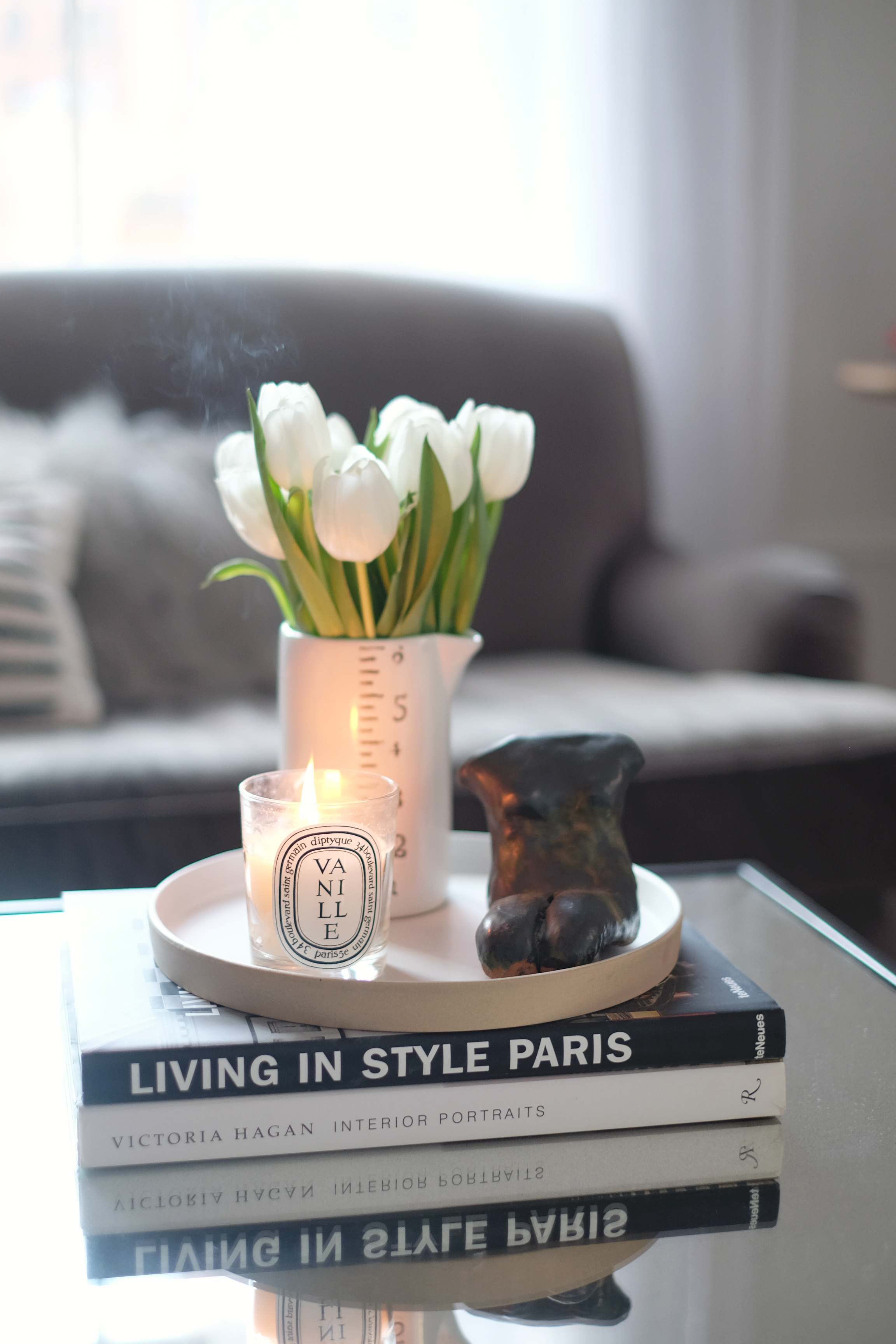 I know I'm always talking about owning less, but between my coffee table and media stand, I can't seem to have enough coffee table books. There are lots of great fashion books out there, but it shouldn't  surprise you that I prefer the black and white ones that focus on interiors. So I've put together a list of my 10 favorite books for you.
If you're looking to start your collection, try getting 2 or 3 to stack on your coffee table or a side table. I usually put a candle and/or object of some sort (see the photo above) and when I'm feeling fancy, fresh flowers, too.