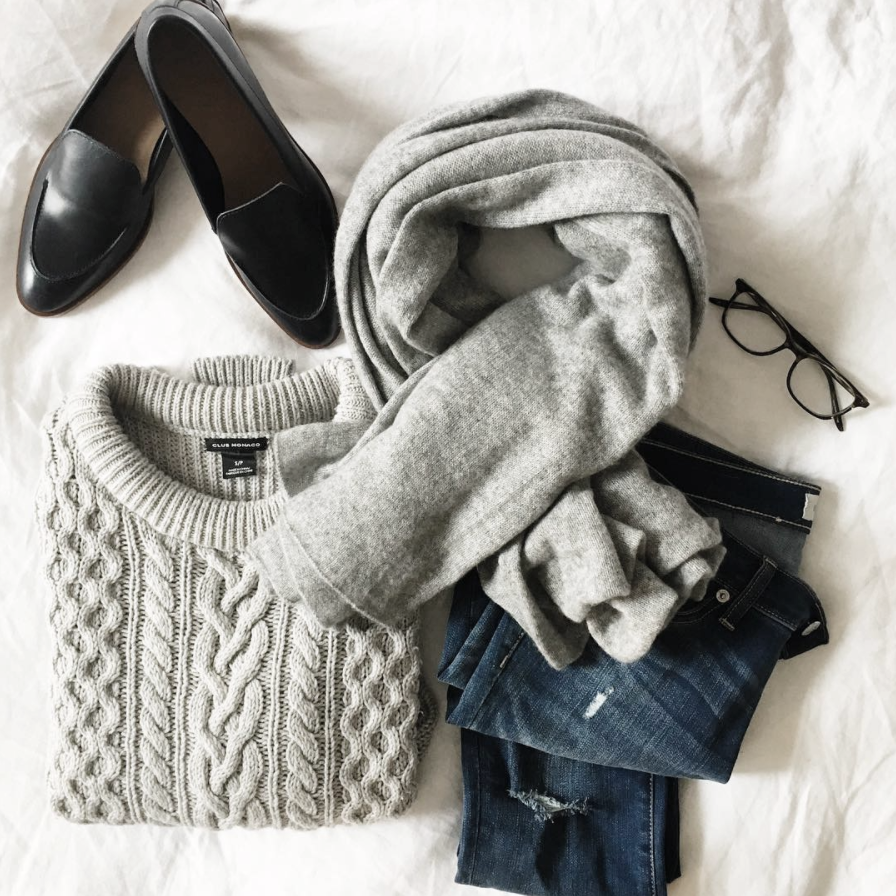 I know I'm not the only one who finds the perfect pair of denim, off shoulder top, oversized sweater, or loafers and wears them on repeat. And now that I've pared down my wardrobe (more on that as soon as I have time to put something together), I thought I'd share some of the (types) of pieces I wear each week. My outfits are pretty basic, but keeping things simple makes getting ready so much easier.
Most days, I can be found in jeans and a sweater, and when it's warmer, a silk blouse or off shoulder top. After getting these for Christmas, I found myself wishing I had more loafers, so I ordered the modern loafer from Everlane (in navy) and loved them so much that I ordered these a few days later. And I loved this scarf enough to get it in both black and grey.
Shop the post by clicking the images below this roundup.