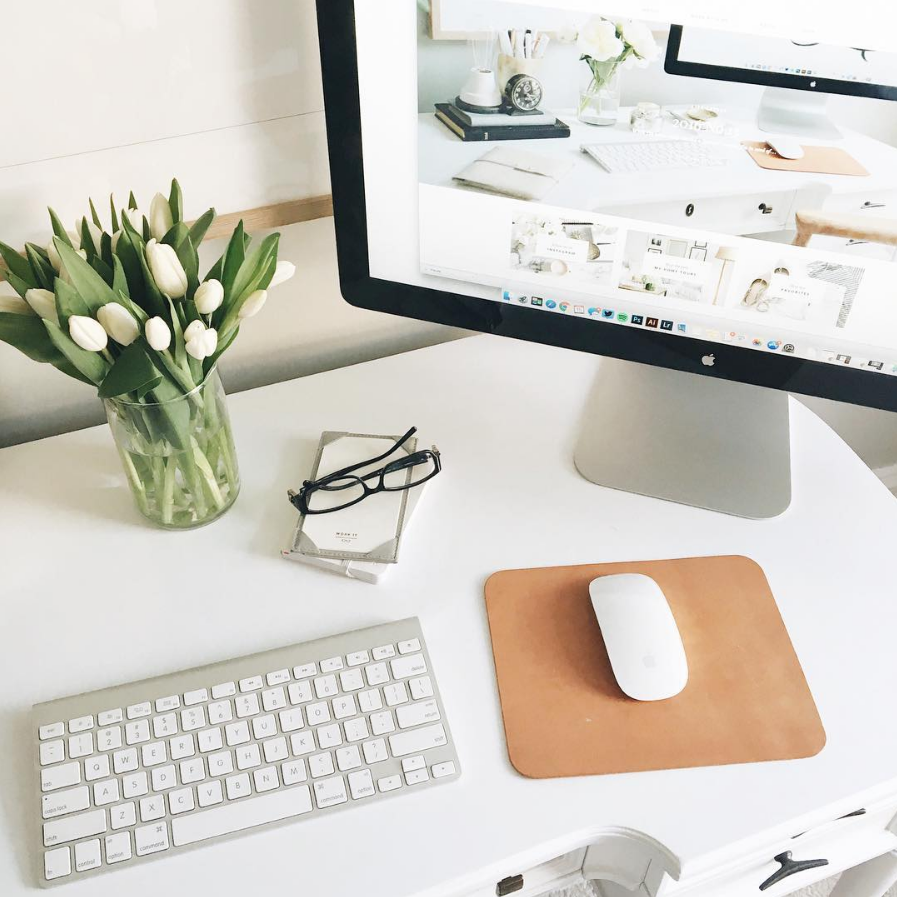 It's been a few weeks since I've written one of these recap posts, and since I'm aging they're the only way I can remember what I've been up to (along with instagram, of course). And I've had a week. Work has felt crazy, I've felt exhausted (and also crazy), and I've been dealing with some family stuff. Everything's fine but I need to check out for a few days. That's what weekends are for, right?
I'm in the process of planning 3 out of state events and 1 here in Chicago. Then there are the dozen or so other things I'm doing–going over content, shooting something for a story, working on campaigns, etc. I'm also working with two new clients on branding projects and with another client on a site redesign. I have a few weeks to complete each one, but this has meant working nights. At this point I won't take anything new on for at least 2-3 weeks. These are just really fun/exciting projects that I couldn't pass up.
I finally created a business/blog facebook page, too. Because it's 2016. Still no snapchat though because I just can't be that connected to my phone.
My friend Jess arrives tonight! If you don't listen to The Lively Show now's the time to change that. She's one of those people I am so lucky to call a friend. We've managed to get closer since she moved away a few years ago which is the real test of a good friend/friendship. Dinner, wine, brunch, and lots of catching up are exactly what I need this weekend.
New favorite budget find: These sandals just arrived and are almost identical to my favorite Joie sandals but half the price.
VaNessa has been a regular reader– an incredibly supportive one since the launch. So when she asked me to speak on LTU's out of the box panel on emerging career paths in digital media, I jumped at the chance to be a part of it. She and the students listening in asked some great questions. I just hope I was able provide some good insight on the crazy
My friend Jessie is having a baby this spring and has been sending links to cribs, hampers, side tables, rugs, and every other thing one might need when decorating a nursery. So I did what any good friend would do and put together an entire nursery for her. And you guys, it's so good and includes a fluffy unicorn. Will share more soon!
Randolph Market is BACK so if you're in Chicago this weekend, you don't want to miss it! I got my vintage bar cart and a gorgeous antique mirror along with lots of little brass accents there over the years. Looking forward to finding some great vintage finds for my place this weekend.
Excited for an afternoon double date with Emilia and Wil this weekend.
And a few sales:
Up to 40% off boots and booties at Nordstrom
30% off GAP with the code happy
20% off Bloomingdales with code fashfund
20% off sofas, chairs, and sectionals at West Elm
Have a great weekend!