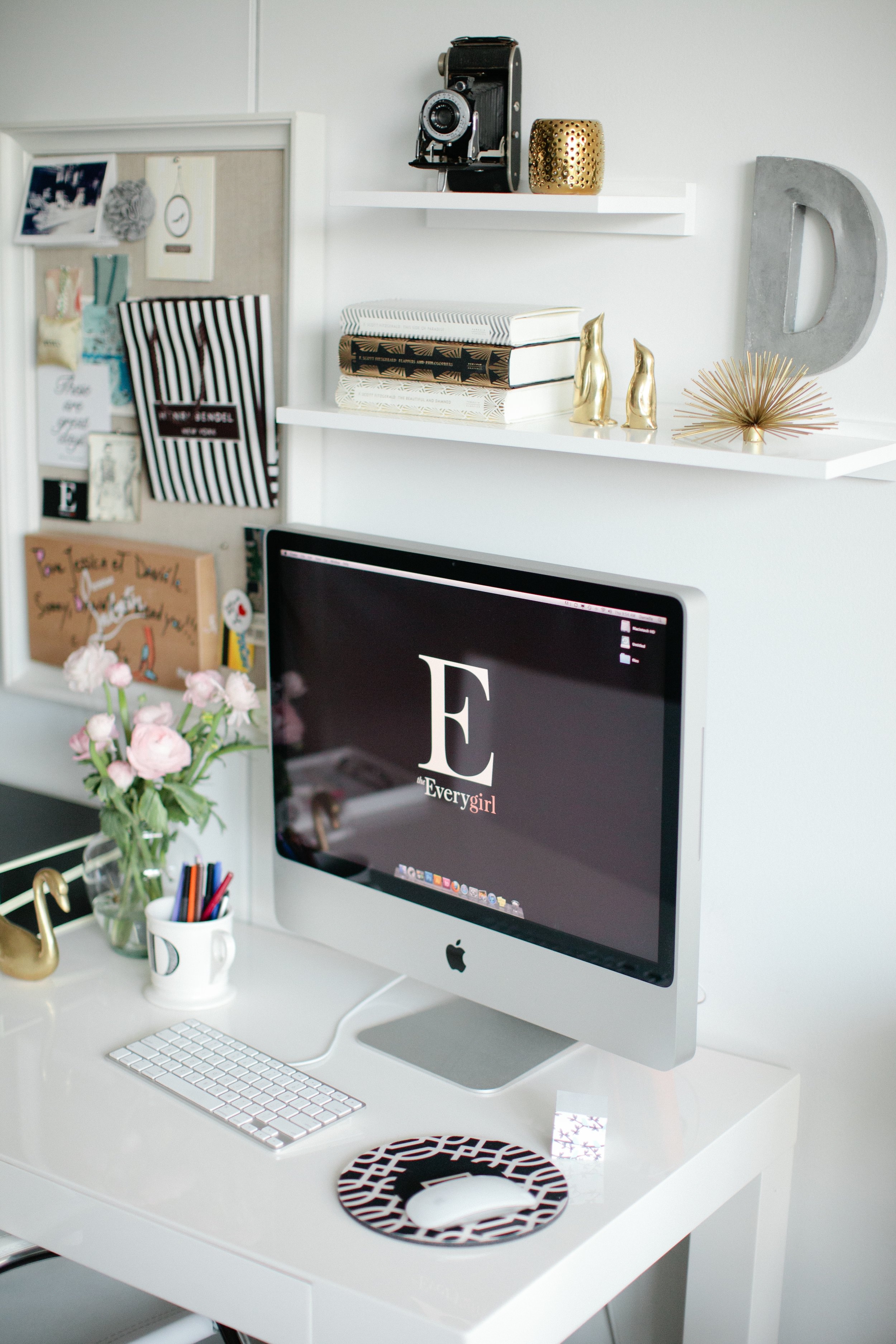 Starting over in Chicago is the best thing I've ever done for myself. It's where I learned how to be on my own, met people who have changed my life, and launched a website with a fellow Chicago blogger that would change everything. And today, that website turns four.
The Everygirl was a passion project–one that we did unpaid while working full-time jobs for almost two years, without knowing if it would ever become our full-time jobs. But it did, and it's inspired millions of young women across the world.
Millions. Still can't wrap my brain around that one.
Prior to launching the site, I remember reading magazines and everything feeling so unrelatable. Celebrities, models, crazy diets, high-end decor and fashion–nothing applied to me. Where were the real women? How was I supposed to figure myself out when there wasn't anyone to look up to? This somewhat cheesy but inspirational scene may have inspired some of why I feel the way I do and don't you dare judge me. 13 Going on 30 is a quality film.
A few months post-launch, a young 30-something woman emailed to tell us that our career profiles inspired her to go back to school and follow her dreams. In that moment, everything was worth it, and if that's all we ever did, it was more than enough.
It's so easy to get lost in the day-to-day and forget what it's all about, and emails like that one always force me to slow down and think about the women on the other end of the screen. My job has opened my eyes and has given me something to be excited about every single day. Even when I'm working on a project I'm not excited about (which happens a lot because it's a job and that's life) it's worth it.
I recently wrote about the fact that I didn't travel for almost a decade, but in the past four years, The Everygirl has taken me to Paris, London, Rome, New York, San Francisco, Sonoma, Austin, Boston, Miami, Montana, and both North and South Carolina. And there's a lot of travel planned for 2016.
Our redesigned site and shop went live in November 2014. We have since grown our team from two to this + a dozen or so talented contributing writers. A part-time director of brand partnerships joined us over a year ago and last year, we hired our first full-time employee. And I can't forget to mention our furniture collaboration or the time we were asked to speak at Apple.
I was the 27-year-old who couldn't figure her life out until one day I did, and even then, it took years (and working two jobs) to make it work. If you're feeling stuck, please know it's never too late, and while it might look like The Everygirl grew overnight, that's not what happened. We weren't connected, our families didn't help us, the process wasn't easy, and the odds were not in our favor. But we did it, and four years later, we're still here and growing.
My move to Chicago would have been one of the greatest things I had ever done with or without The Everygirl, but being able help create a place where women can be inspired has been a dream come true.
Thank to to my co-founder for everything over the past 4+ years, to our incredible team for always being there and providing such amazing content, to Caitlin for every single "help it's midnight and I need an intro for tomorrow," to every intern, photographer, or writer that we've ever worked with, to the women that have shared their stories with us. And a HUGE thank you to our readers. The Everygirl wouldn't be anything without each and every one of you.
The past four years have flown by and I can't wait to see what the next year has in store for us. Happy four years, TEG.