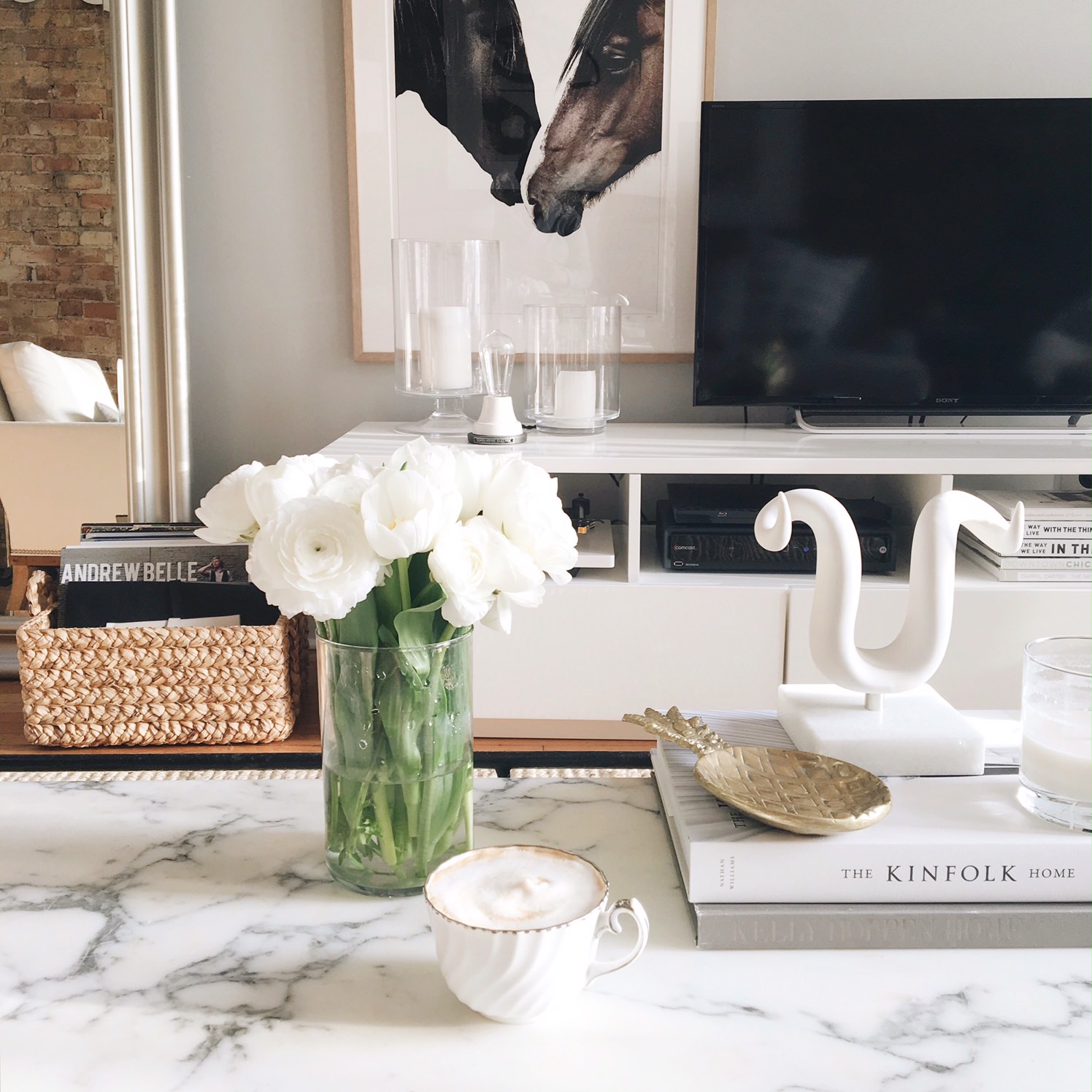 The first work week of 2016 has almost come to and end, and aside from a slightly rocky start on Monday that included spilling coffee all over my white sheets and Buddy fell down 4 steps within the first 15 min of the day (and him throwing up on my chair that afternoon), it was a pretty good week.
Highlights of the week: I had a family portrait session last weekend, am working on a bathroom renovation for an out of state client, a graphic design project, have really enjoyed working in my new office, starting House of Cards, watching too many episodes of The Office, taking steps toward my goals for the year, co-worked with friends, and I had a work call that sort of blew my mind.
My first week of Whole30 has been breezy. No internal struggles at all–just a craving for Owen and Alchemy almond milk which I finally caved and ordered yesterday. I had these nachos last night and plan on posting some recipes soon.
I was inspired by my friend Jenna to take a first small step toward giving by donating to The Her Initiative, an incredible organization that brings clean water to women and children in developing countries. I'd like to get a lot more involved and have reached out to a few organizations in Chicago, too.
There are a few coding things I've been wanting to learn, I spent a little time one evening doing some research this week.
We've started a reading challenge on The Eveygirl and I'm feeling inspired to read a book each month this year. I asked for some recommendations on Instagram and ordered All The Light We Cannot See and Devil in the White City.
West Elm regrammed a photo of Buddy and he got over 9900 likes. I know I'm ridiculously obsessed with my dog, but this just further validates his adorableness. Their bedding is still 20%, so there's still time to grab a belgian linen duvet and sheets while they're on sale!
It's supposed to get really cold next week. Time to break out the gloves, scarves, and sorels.
Tons of gorjana jewelry on sale.
Club Monaco started making dog sweaters.
Just a few more hours till the weekend! I'm working and having Whole30 potatoes with my friend Bianca this morning, going to yoga, and have a few calls this afternoon.