Whole30 Paleo Sweet Potato Chili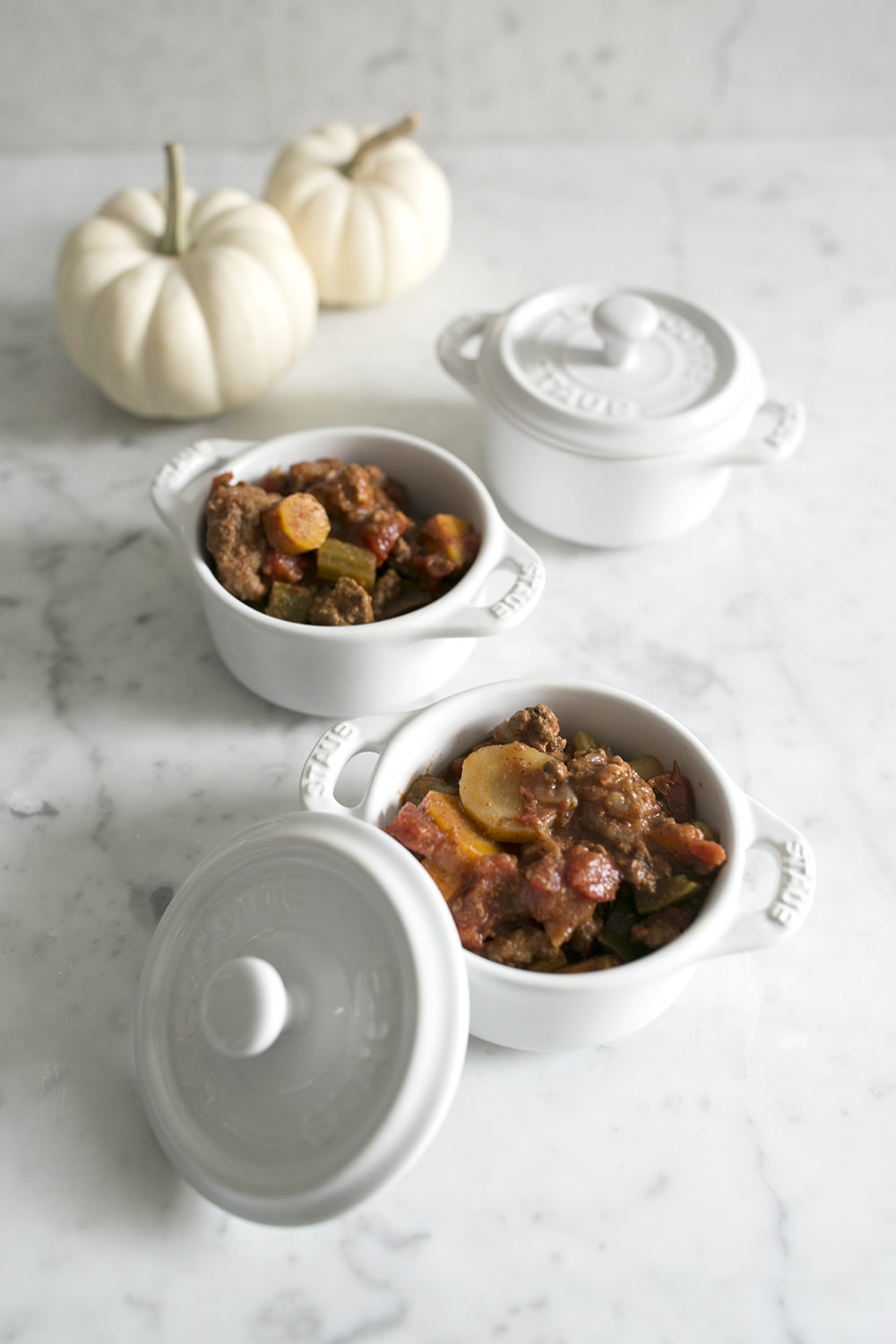 It finally feels like fall, and I did not hesitate to break out my slow cooker to whip up a batch of my favorite paleo chili. I've been using the same chili recipe for a few years now but have since modified it, and then modified it some more. This chili happens to be Whole30 and paleo but even non-paleoans love it. I swear. a pressure cooker All you need is a crock pot or if you're really cool, which completely cuts down cook time.
Ingredients
2 lbs. 90% lean ground beef
1 onion, diced
4 garlic cloves, minced
4 large carrots, chopped
1 red bell pepper, diced
1 green bell pepper, diced
3 sweet potatoes, diced
1 cup celery, diced
1 jalapeño, minced
1 15 oz. can tomato sauce
2 15 oz. cans crushed fire roasted tomatoes
1 cup chicken broth
3 tbsp. chili powder
1 tbsp. oregano
1 tbsp. cumin
1 tsp. salt
1 tsp. onion powder
1 tsp. cayenne (or 1/2 if you like a little less kick)
Directions
Sauté onions and garlic in a saucepan over low/medium heat until golden brown.
Add ground beef to the saucepan and cook until brown.
Place meat, onion, and garlic in the slow cooker.
Add vegetables, spices, and canned tomato to the slow cooker and stir ingredients.
Cook on low for 6-8 hours.
Enjoy!
Shop the post