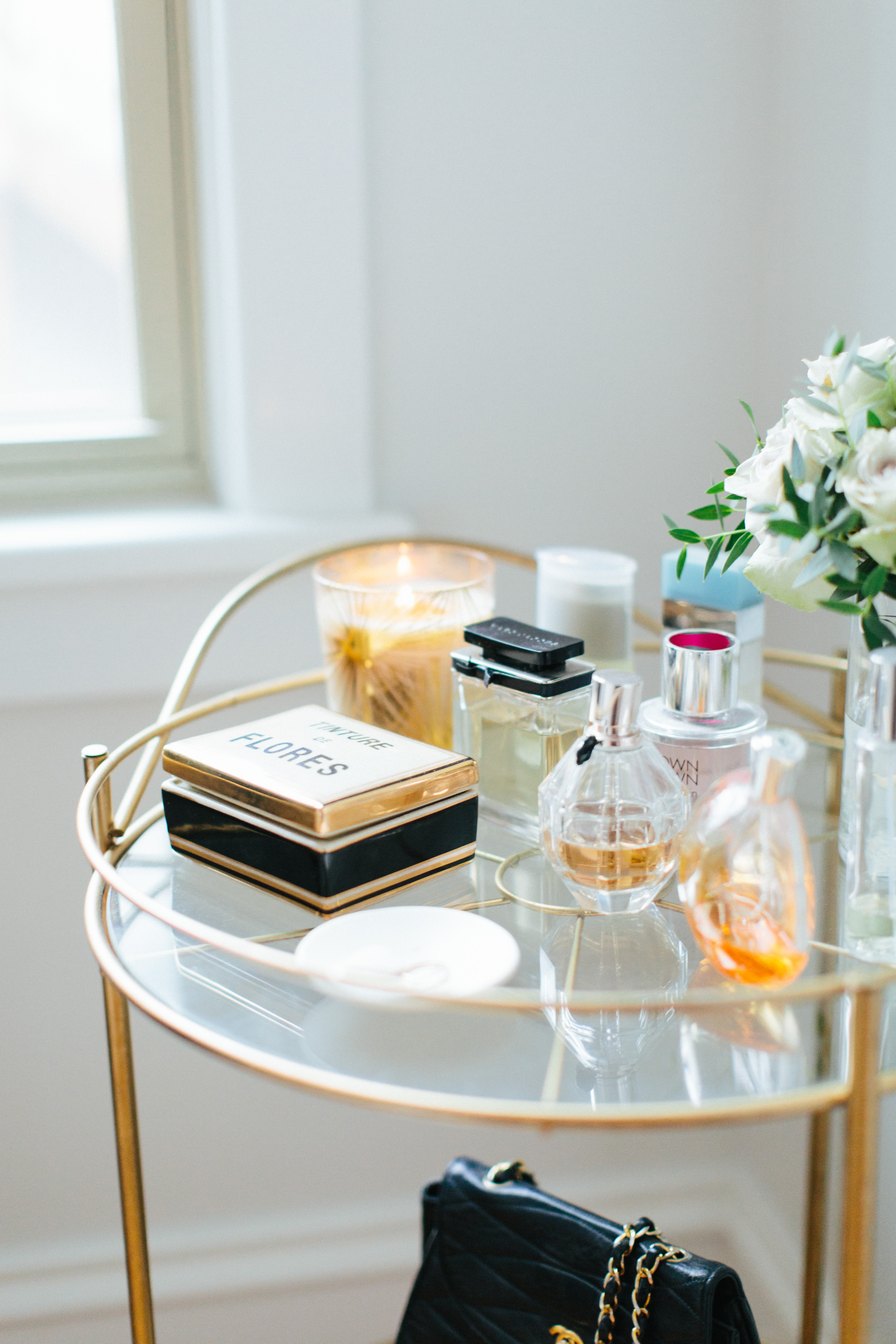 While I still hope to one day master a smokey eye or beachy waves, for now, I'll be the girl who is regularly told she smells lovely. And I'll take it. So here's a short list of my favorite perfume.
If I were one of those people with a signature scent, it would be Flowerbomb. For whatever reason, this scent never seems to fade and everyone notices how lovely it smells. I've been wearing it for about 10 years and get more complements on it than anything. It's my go-to for spring and summer but works year-round and It's also available in a very budget-friendly rollerball which is one of my go-to gifts for the holidays.
My second favorite scent is Hermes Merveilles. It's sort of woodsy but feminine, and since I've been wearing it every fall and winter for almost as long as I've been wearing Flowerbomb, it just feels like fall.
Marc Jacob's signature scent is light, feminine, and also works year-round.
Philosophy Amazing Grace is clean, crisp, and starts at $18–also makes a great gift.
Bobbi Brown Beach is the summer scent, for obvious reasons.
And most recently, this scent that I picked up at Santa Maria Novella in Italy.
What's your signature scent?