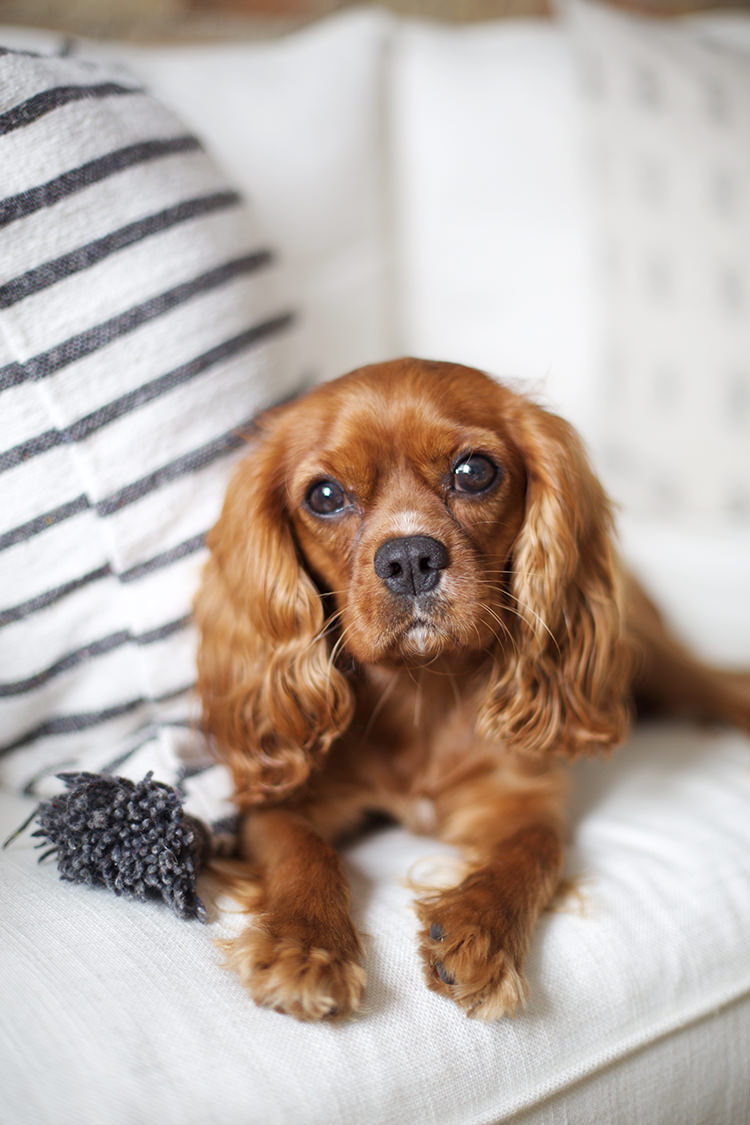 A few months ago, Conor and I filled out an application for a new dog through Greater Chicago Cavalier Rescue. We took turns going back and forth between feeling ready and wanting to wait. And then we saw this face. 
I grew up with rescues and tend to be drawn toward the broken or sick ones. Conor grew up with a King Charles Cavalier and was open to a rescue, so we decided to find a Cavalier that needed a home. There was some hesitation on my end after adopting a 3 month old beagle-pit mix a few years ago. She was really sweet but was all over Buddy–jumping on him, chewing his ears, and driving him crazy. And he h-a-t-e-d her. My sweet dog who never snarls became aggressive and withdrawn, and after talking to my vet, a trainer, and the rescue organization, we all decided it would be best if she found a new home. I was crushed but knew it would be best for both of them in the long run.
This time around, we asked about a few smaller dogs between the ages of 1-6, hoping for a dog around 3-5 years old. A couple of weeks ago, I got a call about Tucker, an adorable, 1 year old ruby Cavalier rescue pup who was surrendered by his first owner after she realized she couldn't take care of him. He was underfed and has some abandonment issues after being left alone a lot as a puppy, so he just needed a secure home, food, and lots of love.
After two weeks of coordinating crazy schedules, we finally met him this past weekend with the plan that if he and Buddy got along, we'd give them a few days together and if that went well, he'd be ours after our move and upcoming trip to California.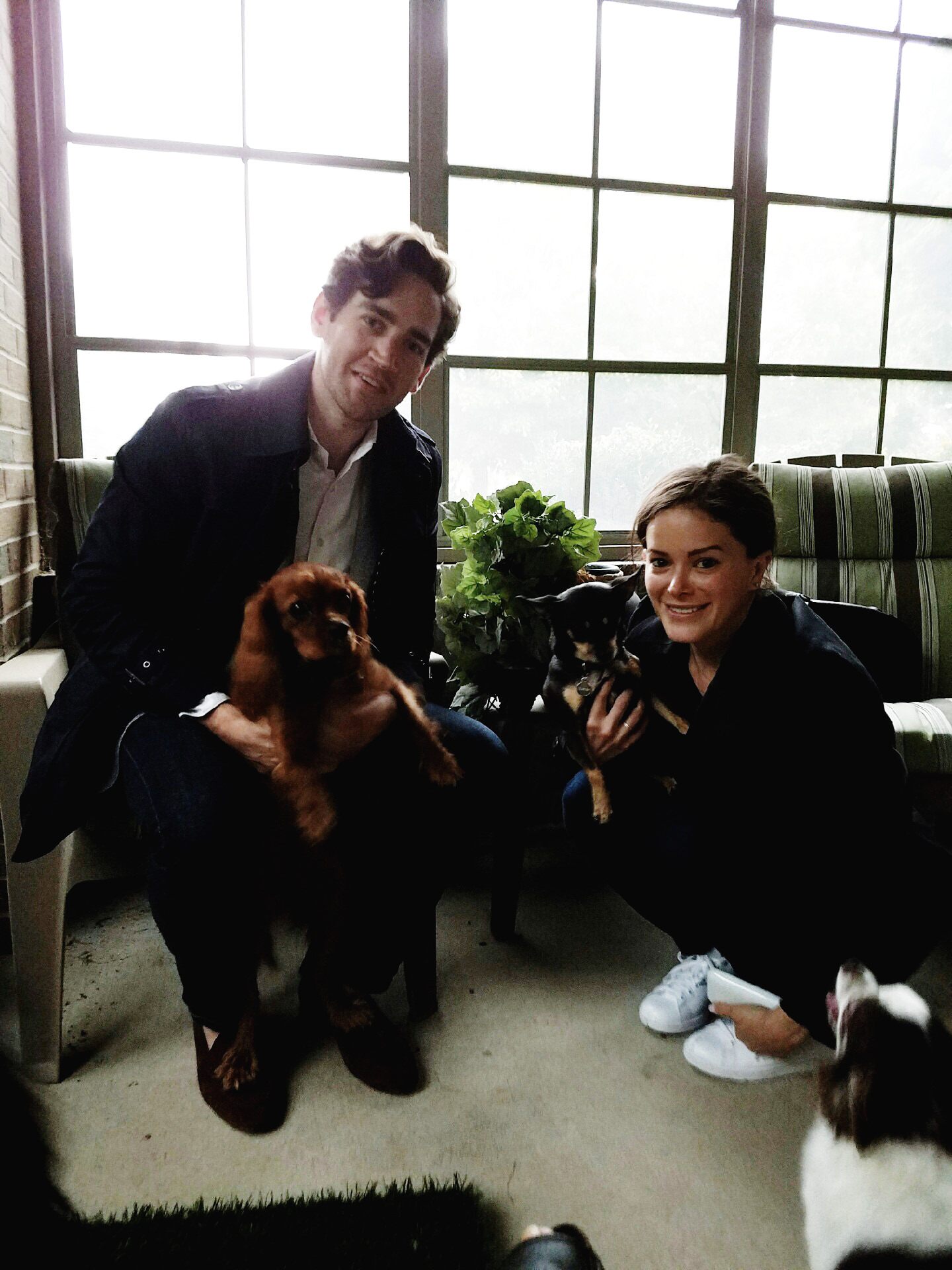 This was different from the start. He barked at Buddy for a minute or two but it didn't seem to phase him. The foster mom asked if we needed a minute to speak privately and we looked at each other, shook our heads no, and that was that. We were not supposed to leave with a dog on Saturday but asked if we could test things out with Buddy for a night or two, and she and the head of the rescue agreed that we could give it a try.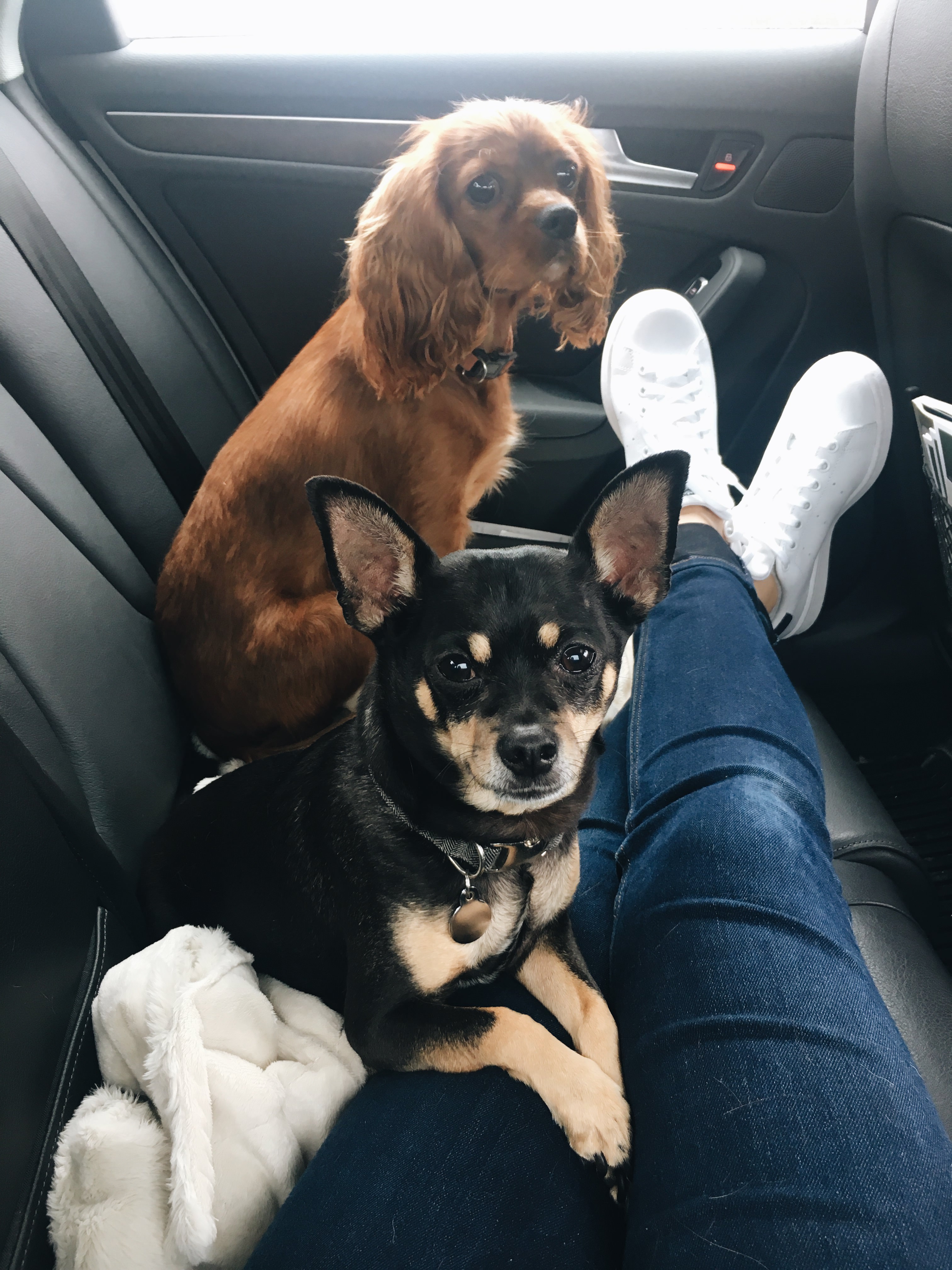 It's been a fantastic 48 hours. The little guy is so sweet and fits right in. He's a lot more mellow and snuggly than I imagined and follows us everywhere. I'm still a bit hesitant to share this publicly after what happened last time and I sort of feel like I'm waiting for Buddy to freak out and realize he hates this dog. But they both seem happy and we already love the little guy.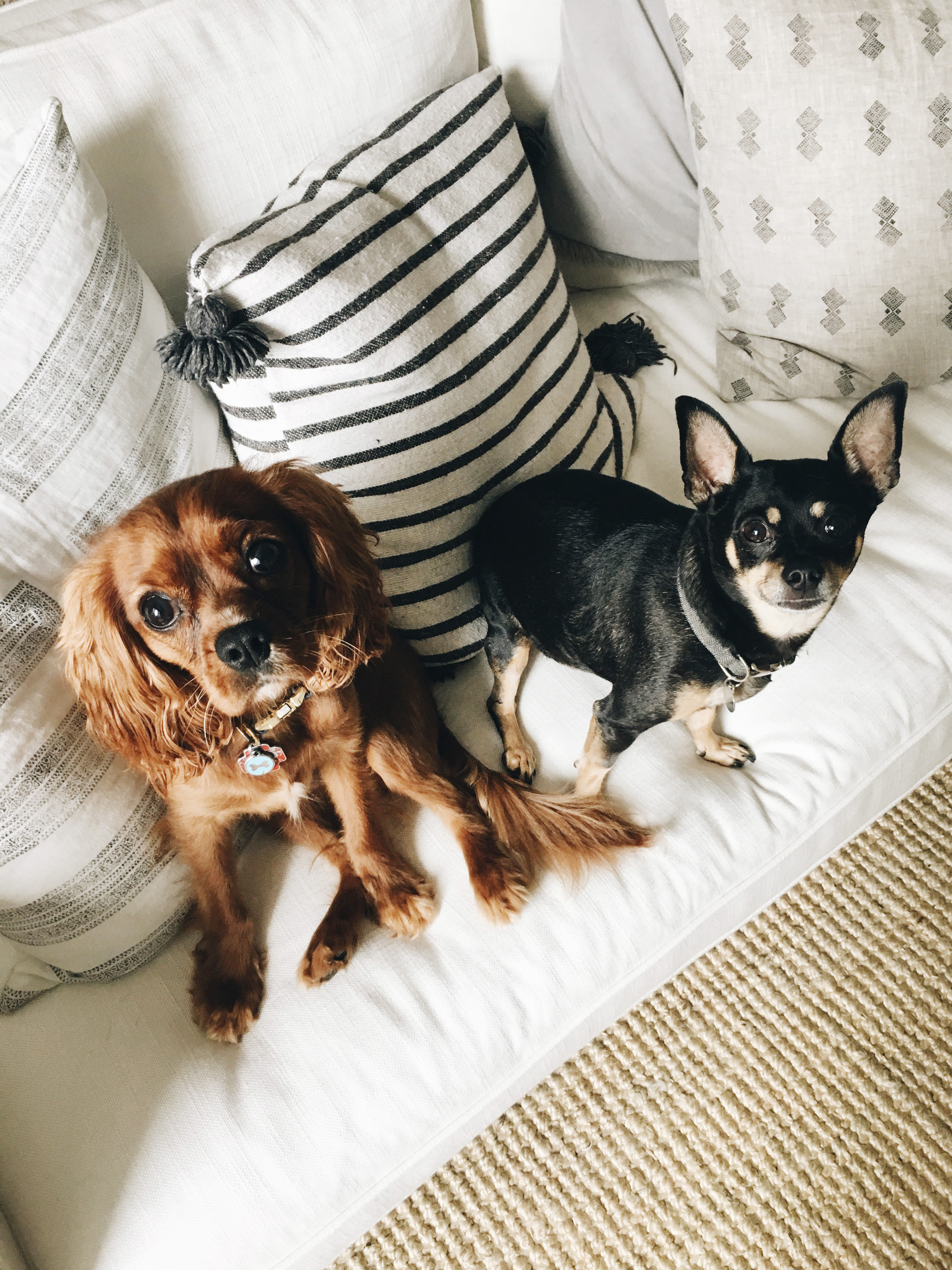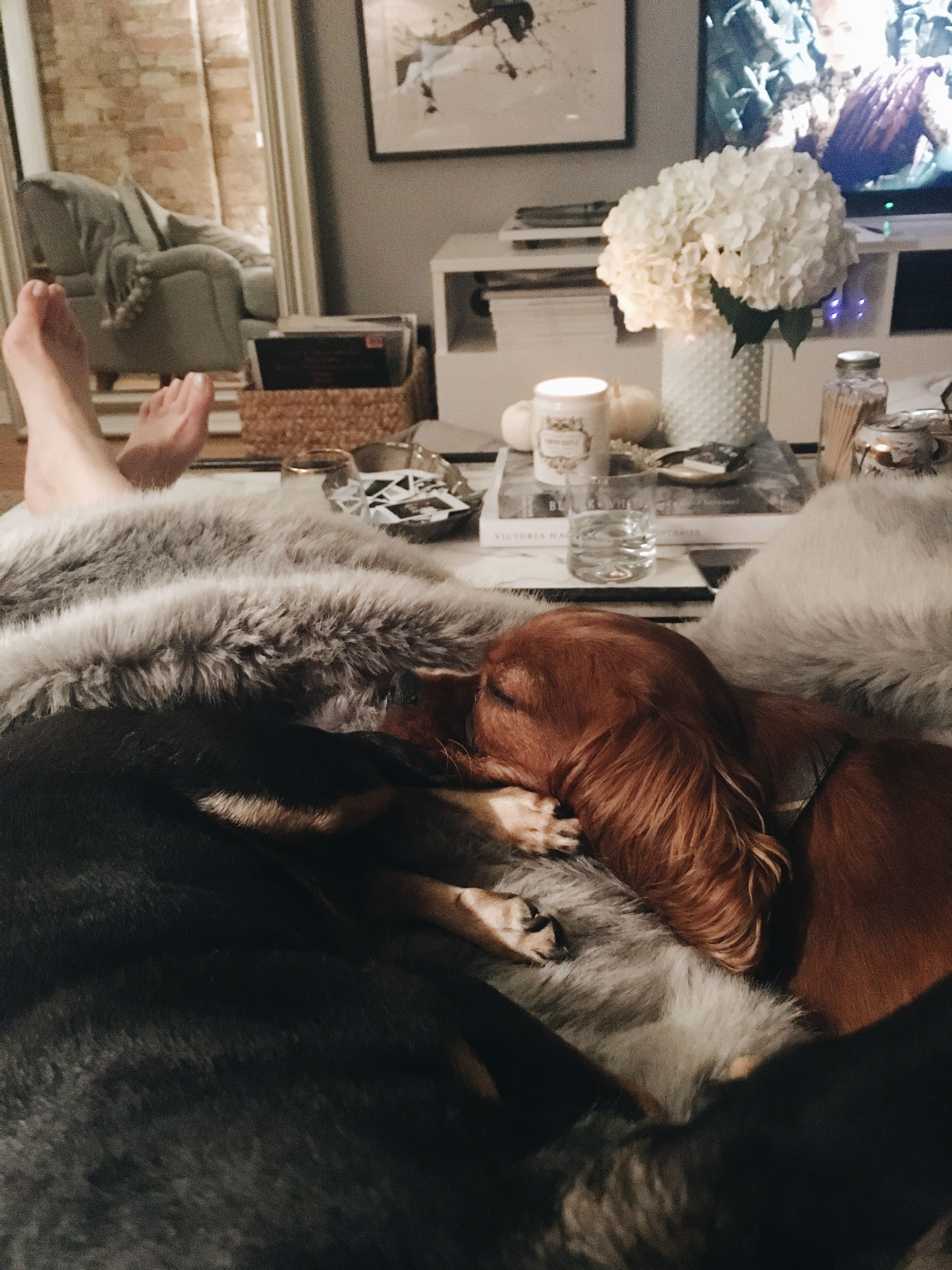 So I'd like to officially introduce you to Fitzgerald, aka Fitz.
Any tips on bringing a second dog into your home?