Our First Renovation: Bathroom Inspiration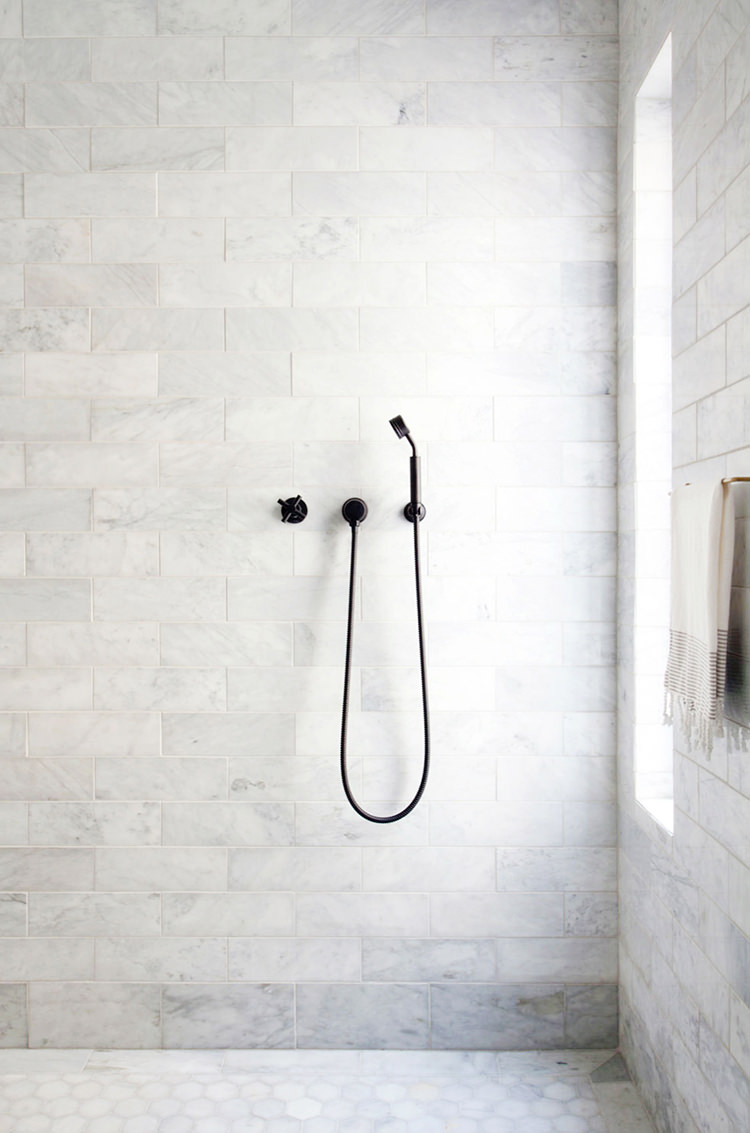 Our new home is slowly starting to look less like a construction zone and more like a place people might actually live someday. The kitchen is still sort of an empty box, but the bathroom walls are covered in marble subway tile, and the shower has a real floor!
All this planning had us pinning away–looking hex, subway, and mosaic marble. Black, brass, and chrome fixtures. So many decisions to make and ones we'll live with for a while. Most decisions have been made, and the past few days, we've been trying to figure out paint colors and kitchen lighting. It's been fun!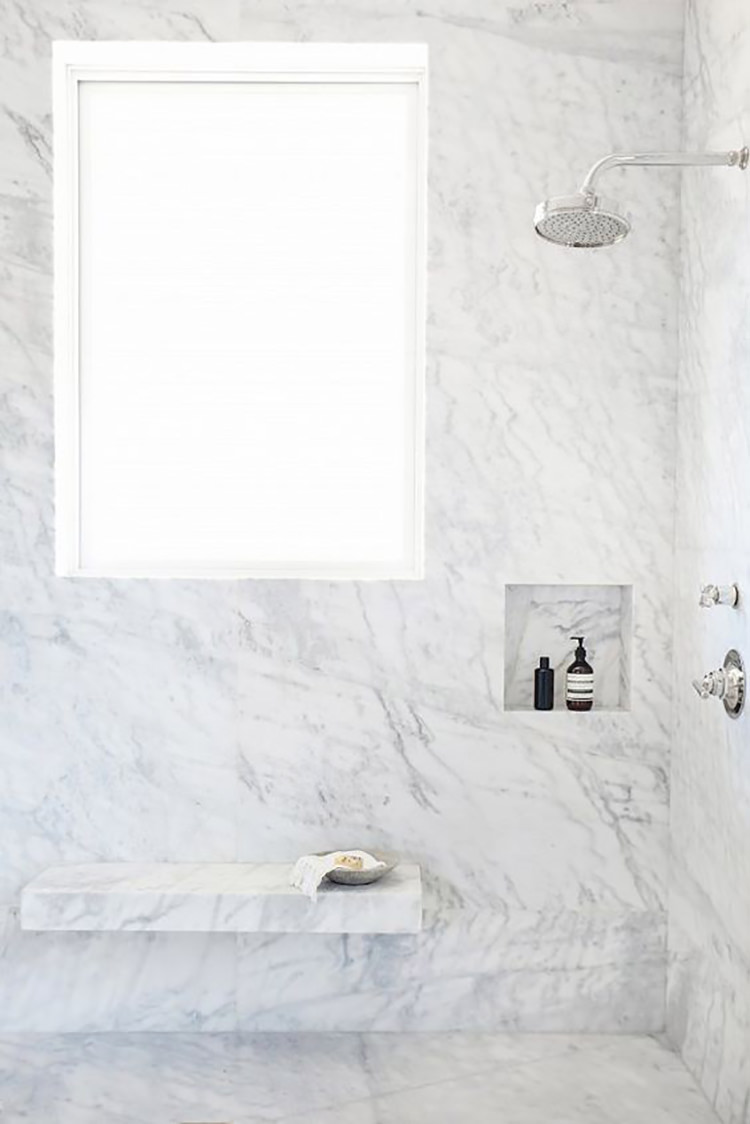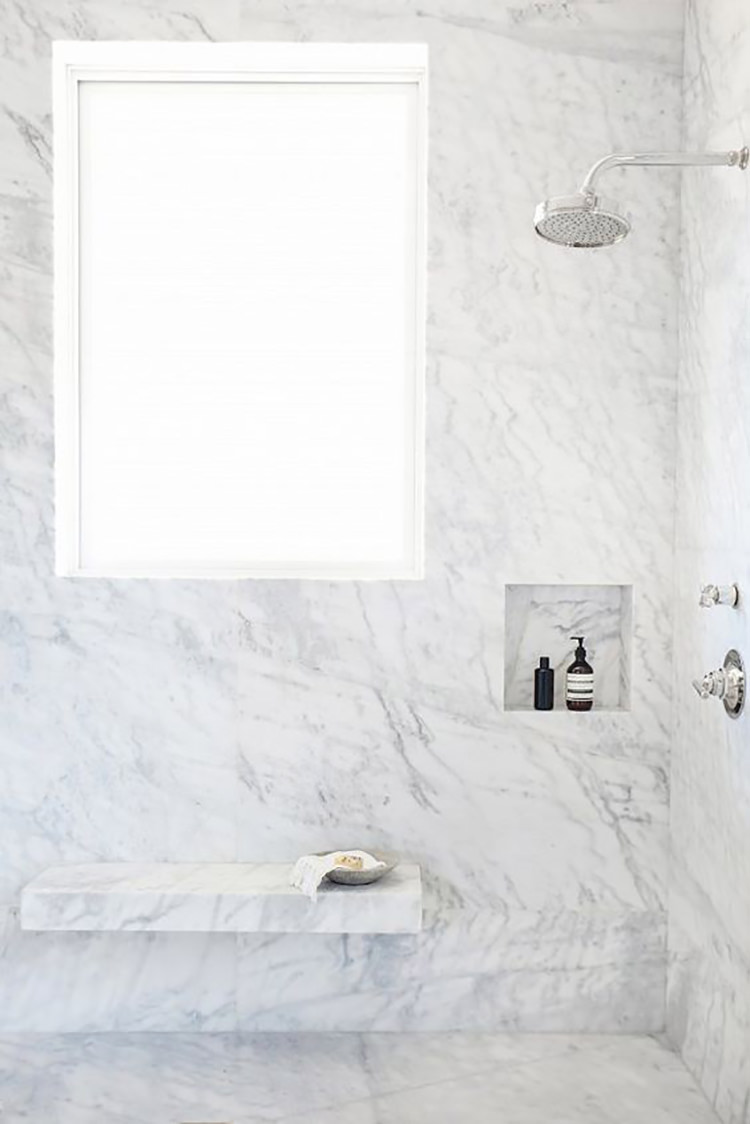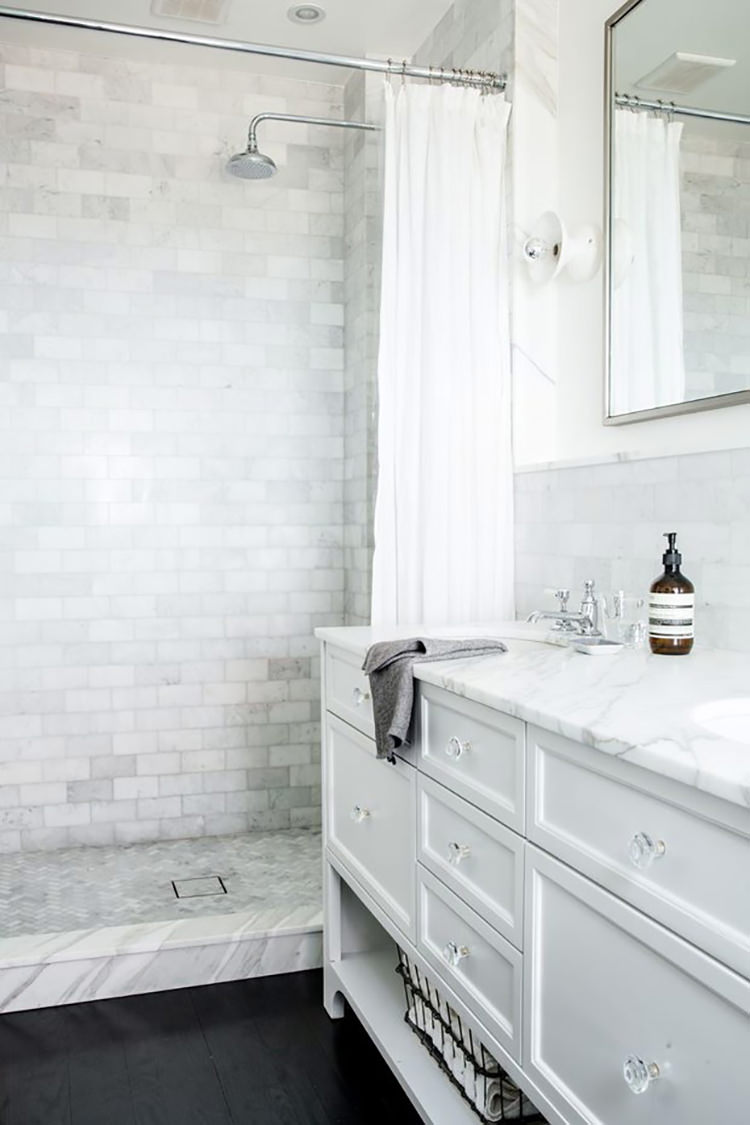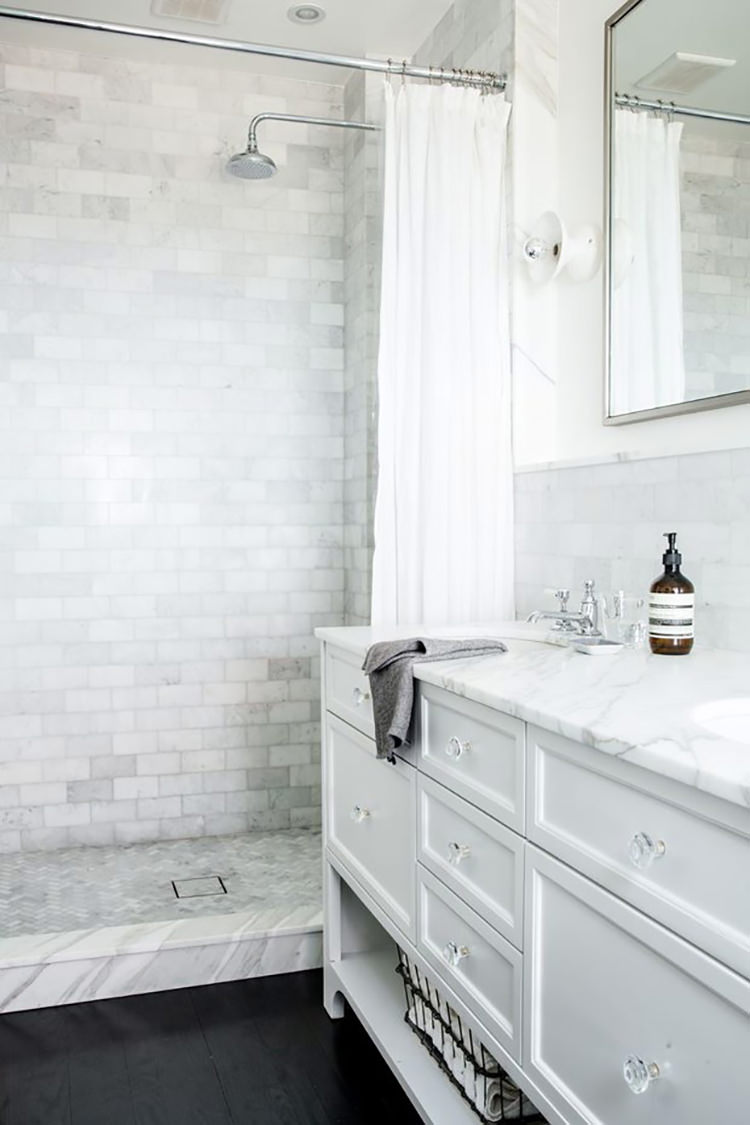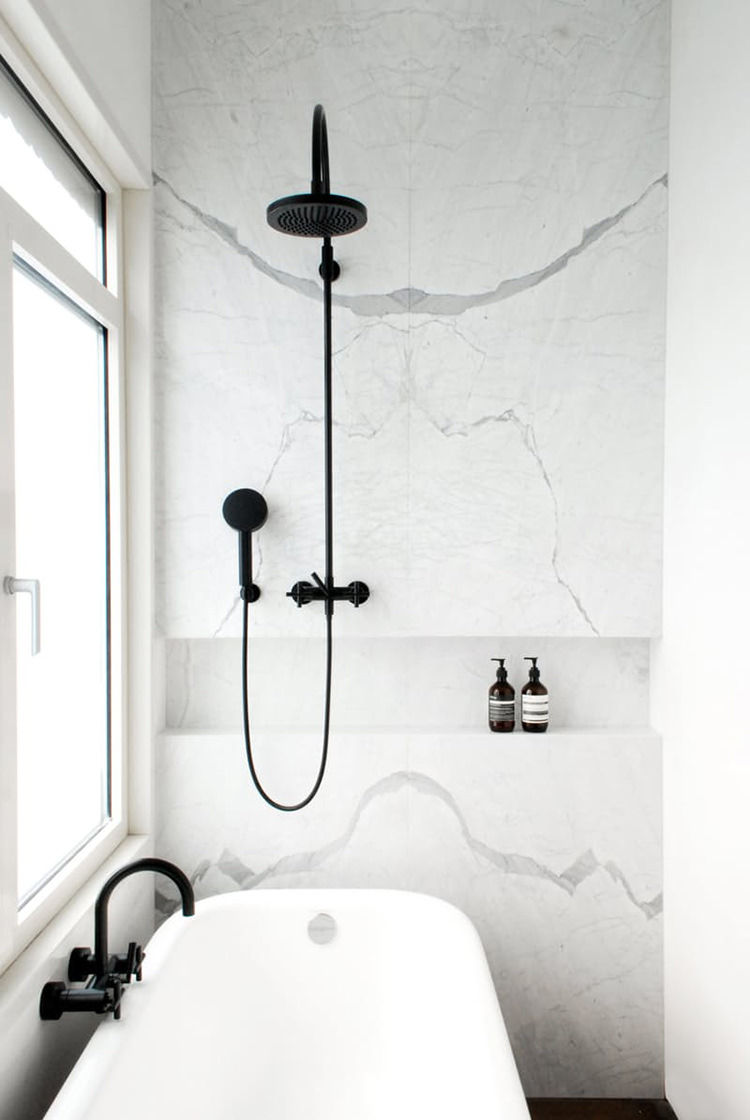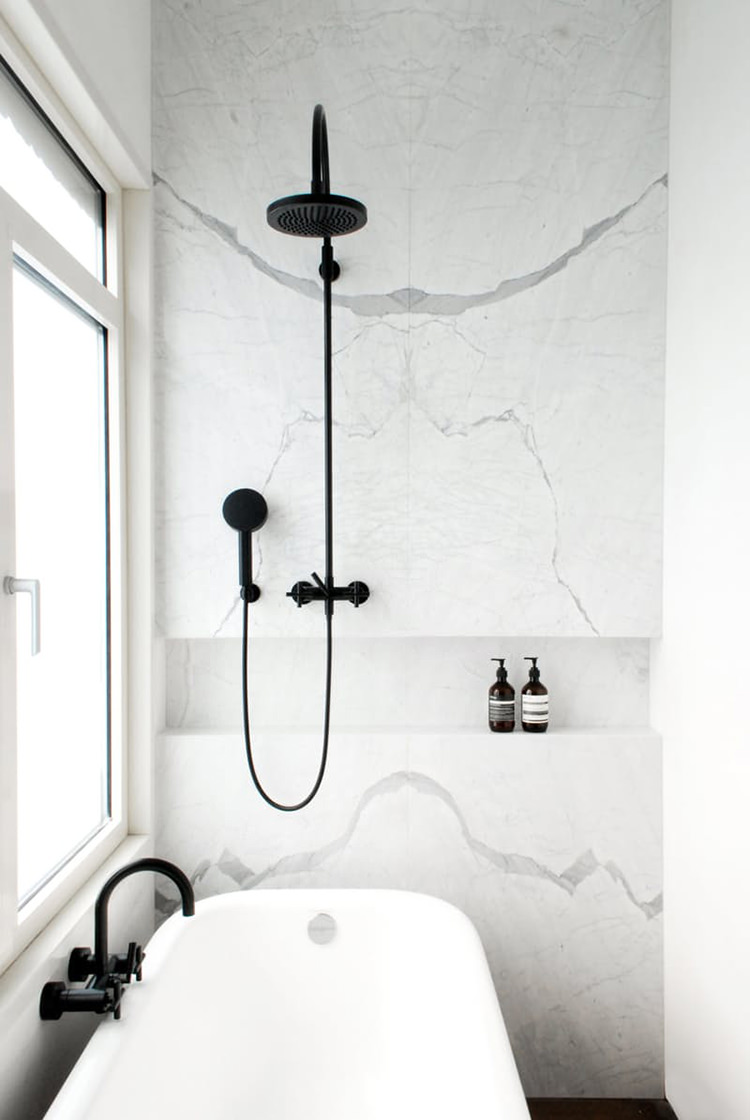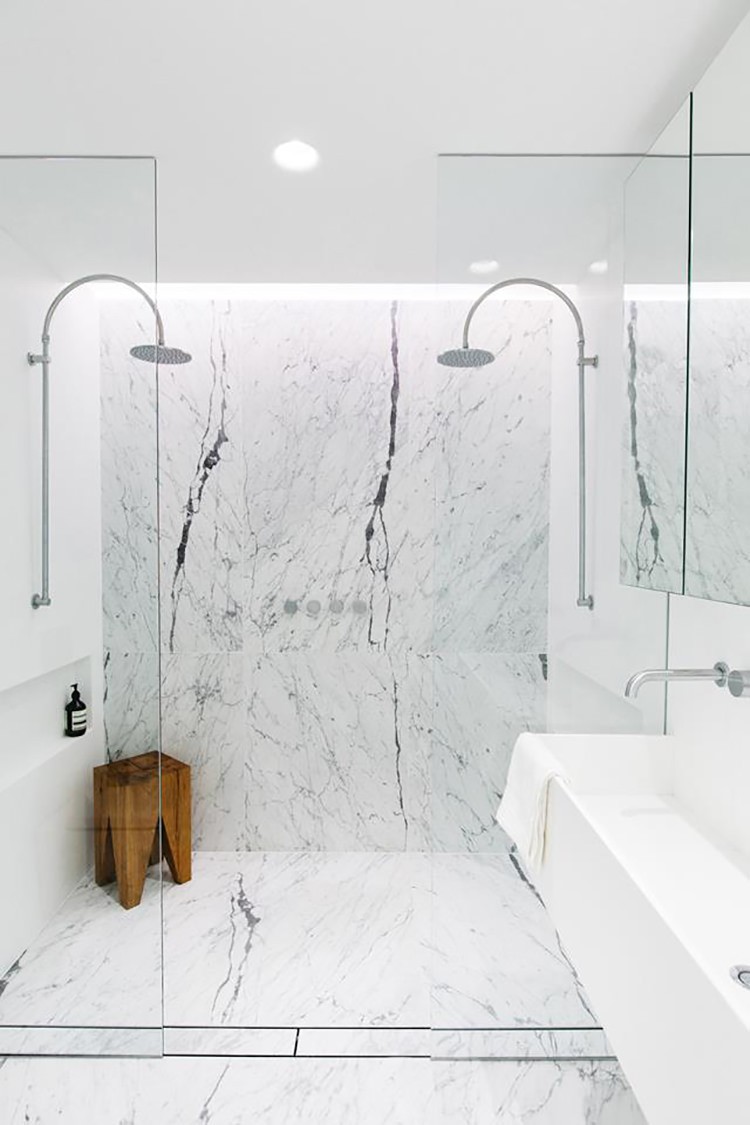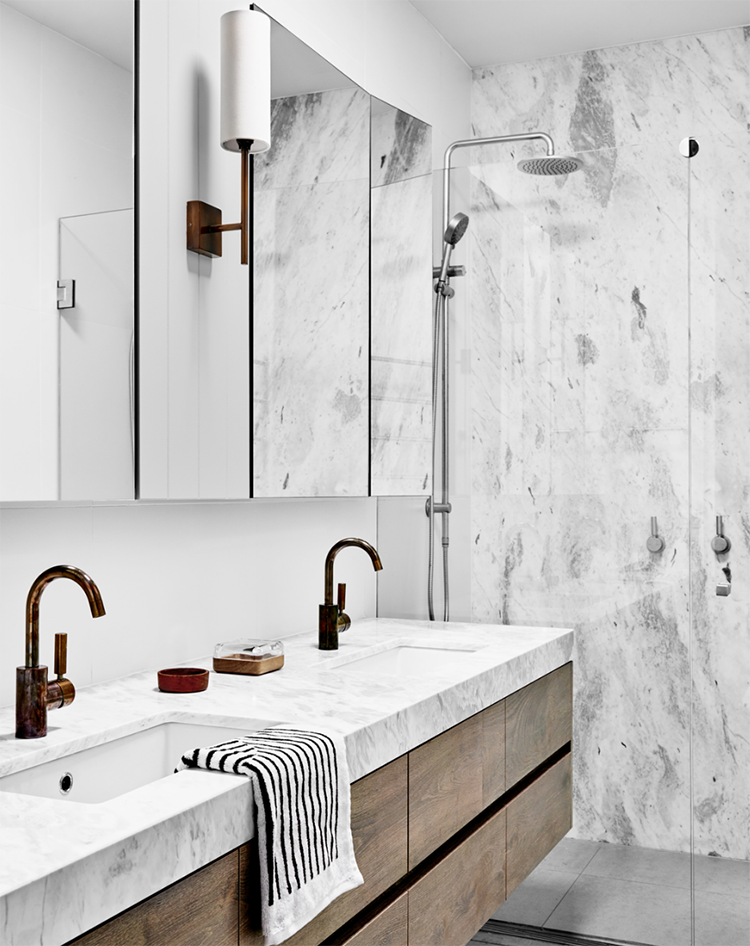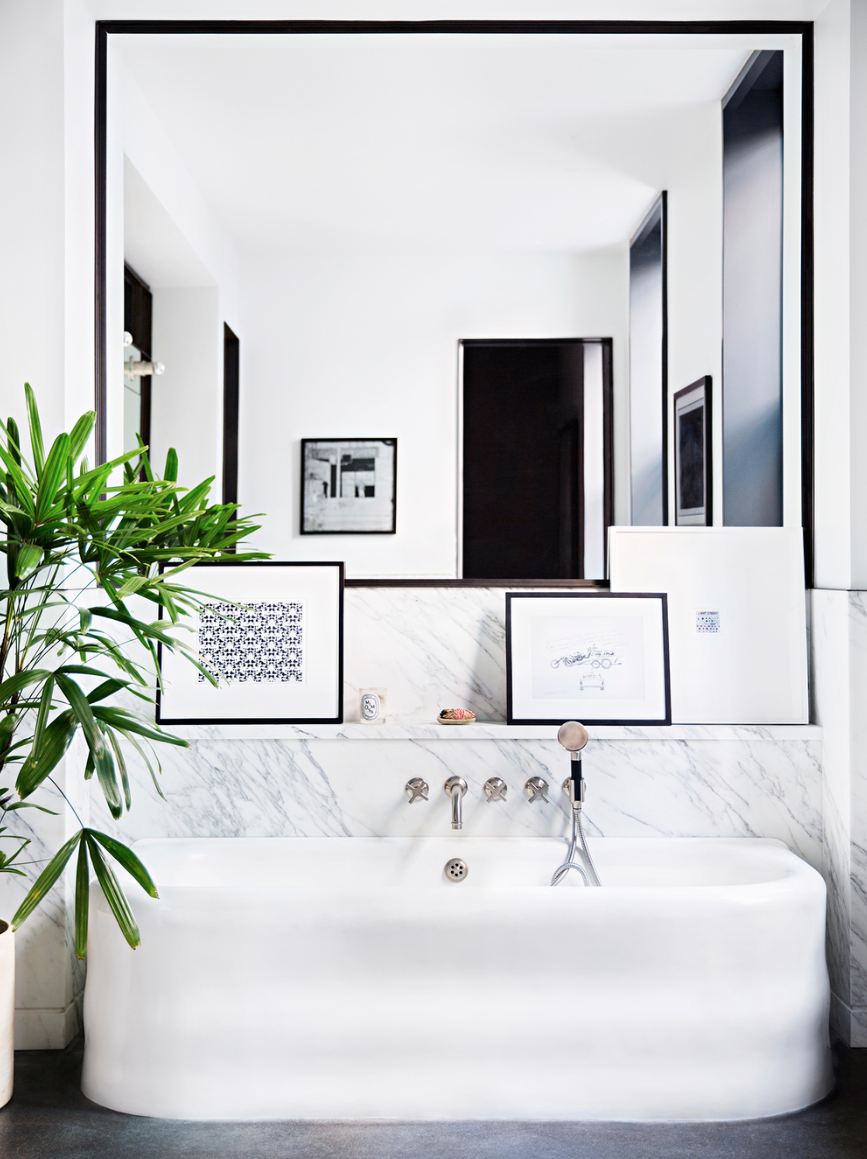 Bathroom updates!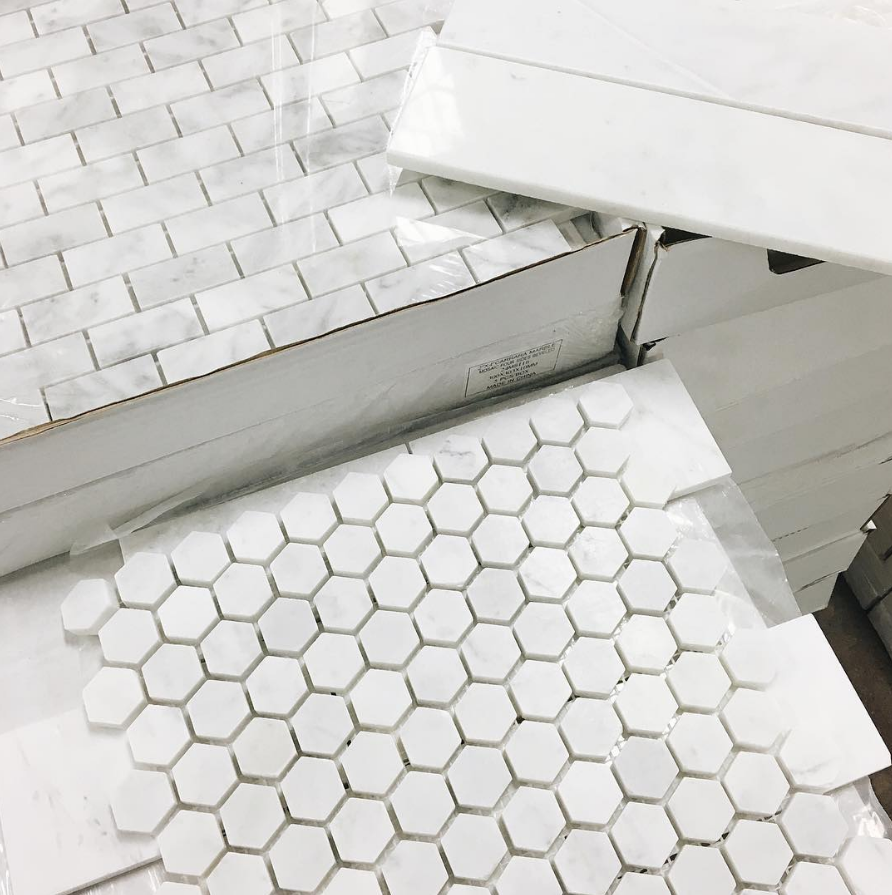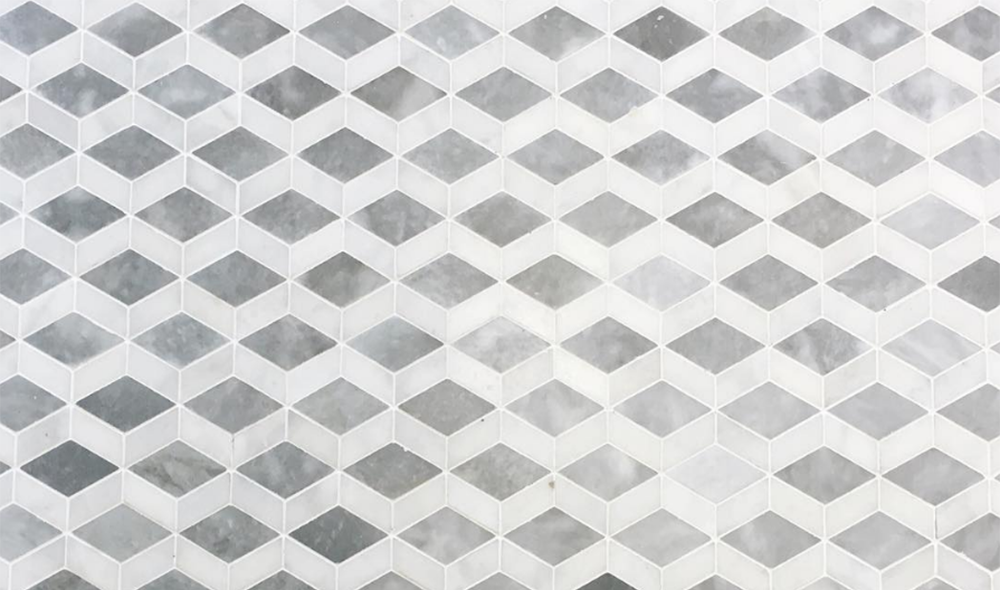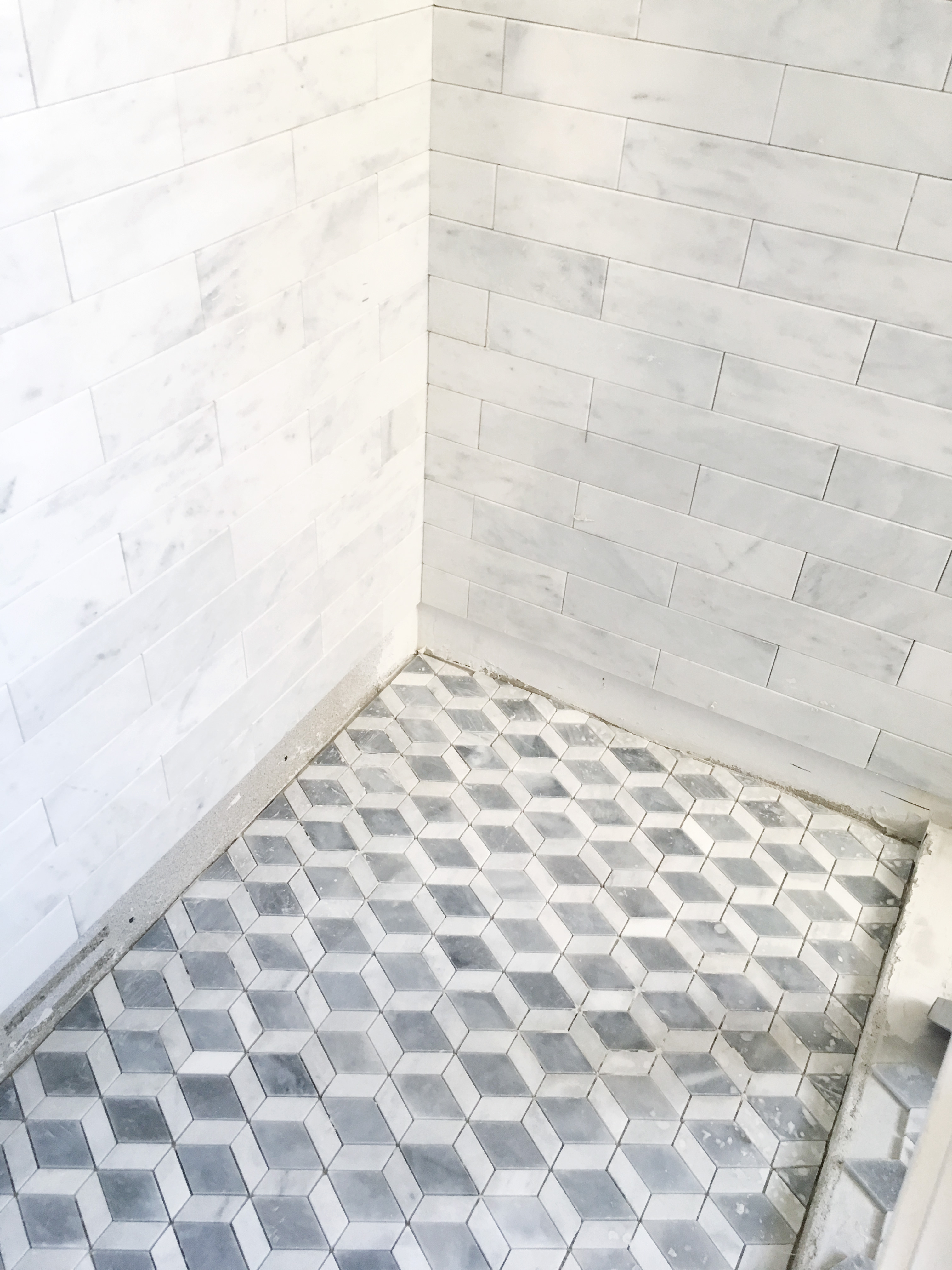 It's so exciting to see this place slowly turn into a home. The bathroom won't have much storage but with floors like that, who cares? I'm sure I'll be back in a few weeks with more updates since we're supposed to move in a few weeks. Wish us luck!
What bathroom trends are you into right now? And what are your thoughts on brass hardware? I love it but opted against it since it feels a little too trendy and I was scared I'd get sick of it after a year. 
Images via:
jacqueline clark
my domaine
lonny
apt therapy
homes to love
leibal
brittany ambridge
domino