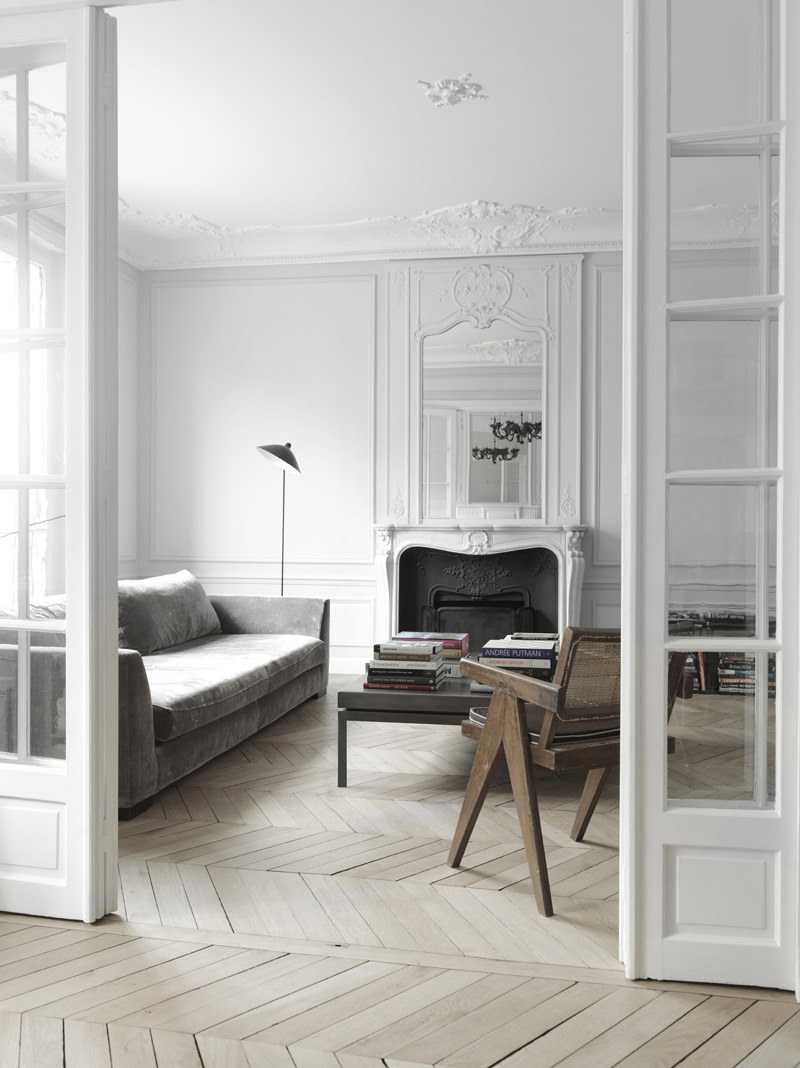 I have some exciting news that I've been meaning to share. And now that I'm a few weeks away from a big change, it's time for an update! 
Last spring, Conor sold his place and started looking at new ones right away, including me in the search for his new home with the thought that I'd move in with him eventually. He'd stay with me for 2-3 months until the new place was finished early this summer. It's September, he's still here, and we've loved living together.
Even if you're not a rocket scientist, you probably know where this is going.
A few months ago, we decided that the timing was right for us, and that his new place would be our new place. And in just a few short weeks, Conor and I will move into our new home! I'm excited for these herringbone floors, but more than anything, can't wait for us to take this next step together, and to make this new place our home. And I can finally share some design updates because we've been deciding on paint colors (white and grey, obviously), hardware, a new bed, and lighting among a million other design decisions.
Have you lived with a significant other? I'd love to know when/how you decided to move in and the biggest lesson learned! 
PS If you're in Chicago and are looking for furniture and home decor, email me with the subject line "MOVING SALE"
Photo via Nicolas Schuybroek is not of our place (still so crazy saying "our place"), but we're going for that aesthetic